Live Review: Mew w/ Closure in Moscow & Aerials @ The Triffid – 10.09.2017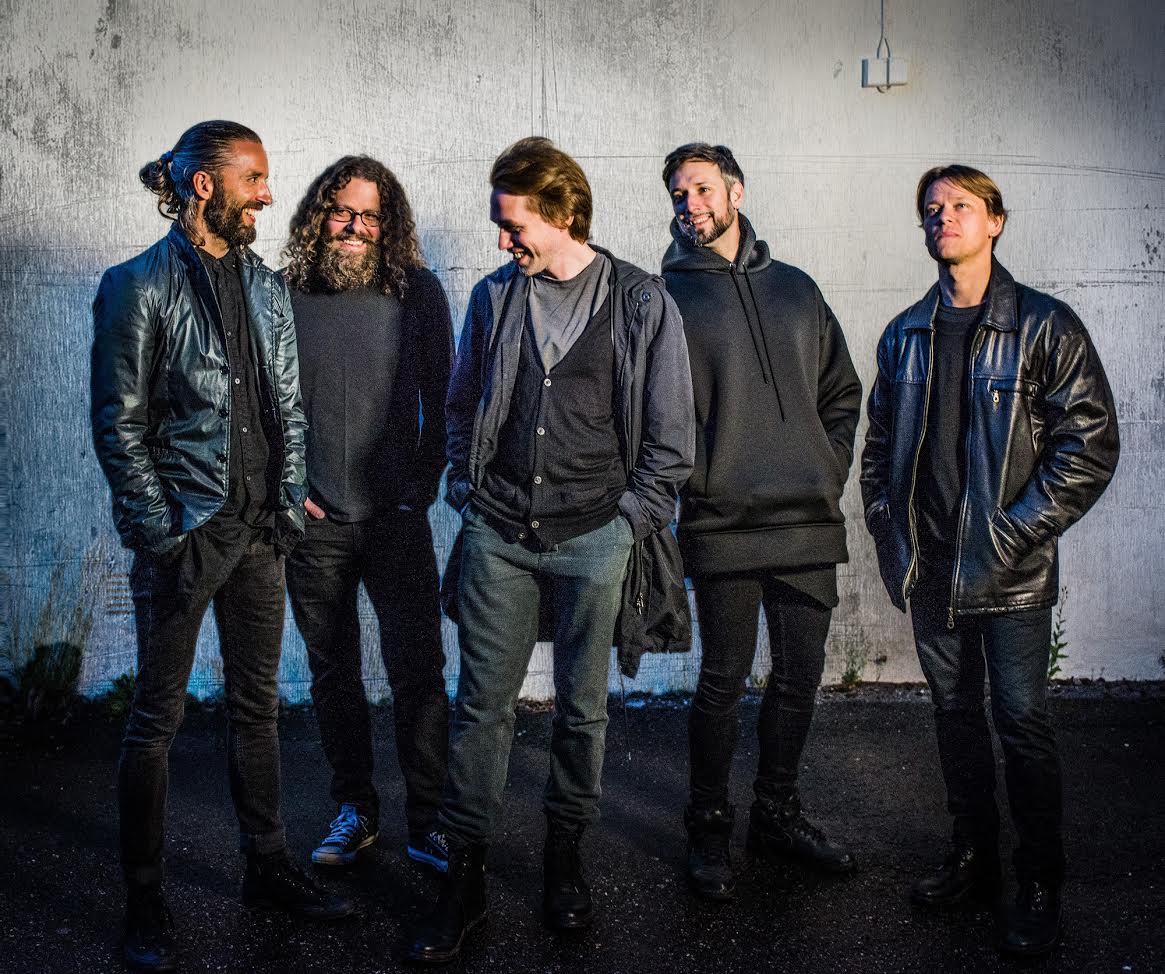 The Triffid never disappoints in terms of atmosphere, sound and vibe. Walking past the merch desk, I'm reminded of the phenomenal amount of work every person involved in a gig puts forward. With that effort in full swing tonight, we're obviously about to be treated to something special.
The first act to confirm is local power-rock trio, Aerials. They open with bombastic polka-style drums, immediately blasting the venue with melodic, octave-centric guitar work and deep bass for their opening piece. Aerials quickly announce new material and launch into another powerful, anthemic track touched with a definite Muse influence. During moments of downtime, there's a wash of delay linking songs while lead singer and bassist, Jackson, talks about how special this particular show is for the band—they're huge fans of the headlining act. A performance highlight comes with Symptoms, an infectious number imbued with a timeless, yet somehow electronic essence—lyric references to ancient culture blended onto modern, droning double note melodies, all backed by thunderous tom work. Aerials close on No more Nights, a dark horse that opens with a throwback eighties feel before dropping into characteristically catchy heavy pop-rock.
Aerials are followed by Closure in Moscow, a well-rehearsed funky five-piece featuring a lead singer wearing tracksuit pants and a rather eye-catching jumper. Their early set feels as if At the Drive In entered the venue in to deliver softer, slightly jazzier tracks. His vocals play in and out of falsetto toward a thin but high range assault. As if tracing certain musical careers, a touch of the Mars Volta enters the sound. Without a clear sonic warning, Closure in Moscow progress through dynamic waves, impressive as they wander from soft, sweet guitar tones to massive, light-show backed power-rock, dipping to funk licks over soft Latin beats. Their appreciative audience can't decide whether to dance, rock on or make out as the set moves into some entertaining straight rock. This is the type of track you might expect to enjoy while watching an old school TV cop car chase.
Vocalist Christopher de Cinque speaks to the crowd, telling them, "if we f*** this up it's just jazz." People laugh and their reward is Seeds of Gold, followed by a self-proclaimed, "new song with no name." It's a seventies-inspired funk-rock piece, followed by Deluge, a huge introductory drum swell tapering into sweeter tones. With each song de Cinque's range and vocal force appear to increase. He's not the only enigmatic talent on stage however: Closure in Moscow are an aurally impacting group, well aware of effectively manipulating complex transitions across the full spectrum of the musical scale.
The headlining act is Mew. They've travelled a long way from Denmark, so I made sure to answer an important question first; were they inspired by a Pokémon of the same name? Naturally the answer is no. They step onto the stage in darkness, a starry-sounding glockenspiel sample heralding a beautiful sonic arrival. Enormous percussive toms envelope the venue. A projected backdrop appears, drawing from recent film clips and album art. There is no disguising Jonas Bjerre's sweet, strange voice, recognisable over a twenty-year career and various continents.
The sound is immediately keyboard heavy, pop-synth laden, but there's a raw edge, a versatile and unusual force to it. They dive into Special. Wohlert's bass tone is clear as day, the guitar effects undeniably unique. Mew's video backdrop vanishes, replaced by moody blue lighting. The crowd claps along. As their ethereal show moves forward I'm somehow reminded of Gary Numan in parts, and the more heavy-handed aspects of Radiohead in others.
Piano arpeggio intros and Tim Burton-esque imagery dominate. Aside from eighties keys and British distortion, the closest sonic approximation might be Sigur Ros tossed with The Killers, but to be clear, this comparison does Mew no justice. We travel through storms and cosmic clouds as they soar from slow, pretty keyboard ballads into glitter-rock overlaid by sweet, otherworldly Danish vocals awash with lush chorus and reverb. Part of their sonic intricacy seems to rest on guitar work and key sounds that are invariably difficult to tell apart. Similarly their backdrops present a constant voyage through light and shade. Grandiose, yet somehow intimate, varied in approach to notation and dynamics, there are moments when I wonder if this isn't the kind of music people might listen to on some far distant planet.
Comets streak across the black as a soft song breaks into heavy pop rock. It's kind of incredible. There are teddy bears, porcelain dolls, dead things, and innumerable violins on screen. As the set climaxes, the visuals coalesce into beautiful madness. At last, silence and cheering as concert-goers wander out, murmuring that Mew aren't so much a band as they are a sensory-engulfing experience.