Live Review: Northlane w/ Hellions & Polaris @ The Triffid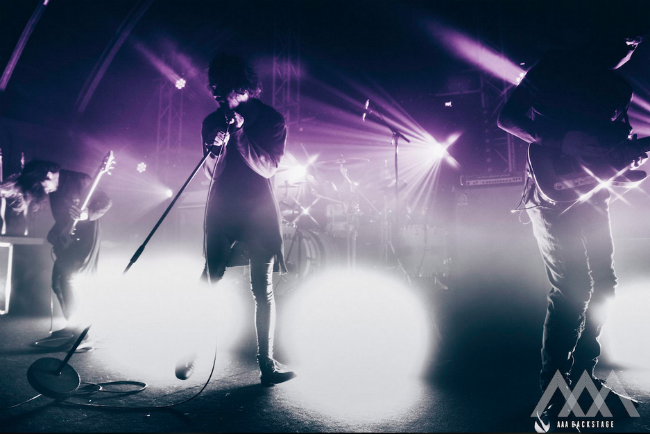 The Triffid has seen some pretty big shows over the years, and last Friday night was no exception! Opening act Polaris pulled a pretty decent crowd with their heavy AF riffs and solid dual vocal attack, tearing up the ex-airplane hanger stage with plenty of energy.
The young quintet delivered a very impressive, technical set with some huge screams and super passionate drumming. While the clean vocals were a tad sketchy at times, they didn't seem to phase the Polaris fans who were avidly singing along even from the top deck of the Brisbane venue.
Hellions were up next and, as per usual, they killed it! Their action-packed set showed exactly why they're one of the most sought-after heavy bands at the moment, with passion and energy exuding from start to finish! Hellions performed a highlight-reel set filled with bangers spanning across the years, starting with the ever-popular Quality of Life and playing through hits like Lotus Eater and He Without Sin.
We've learnt that no Hellions set is complete without some sort of strange occurrence, and this was no different as frontman Dre Faivre had to jump off stage to get a kid out of a security guard's headlock! Hellions calmly returned to business, digging a tad deeper into discography with Nottingham before wrapping things up with Thresher, which just about blew the roof off!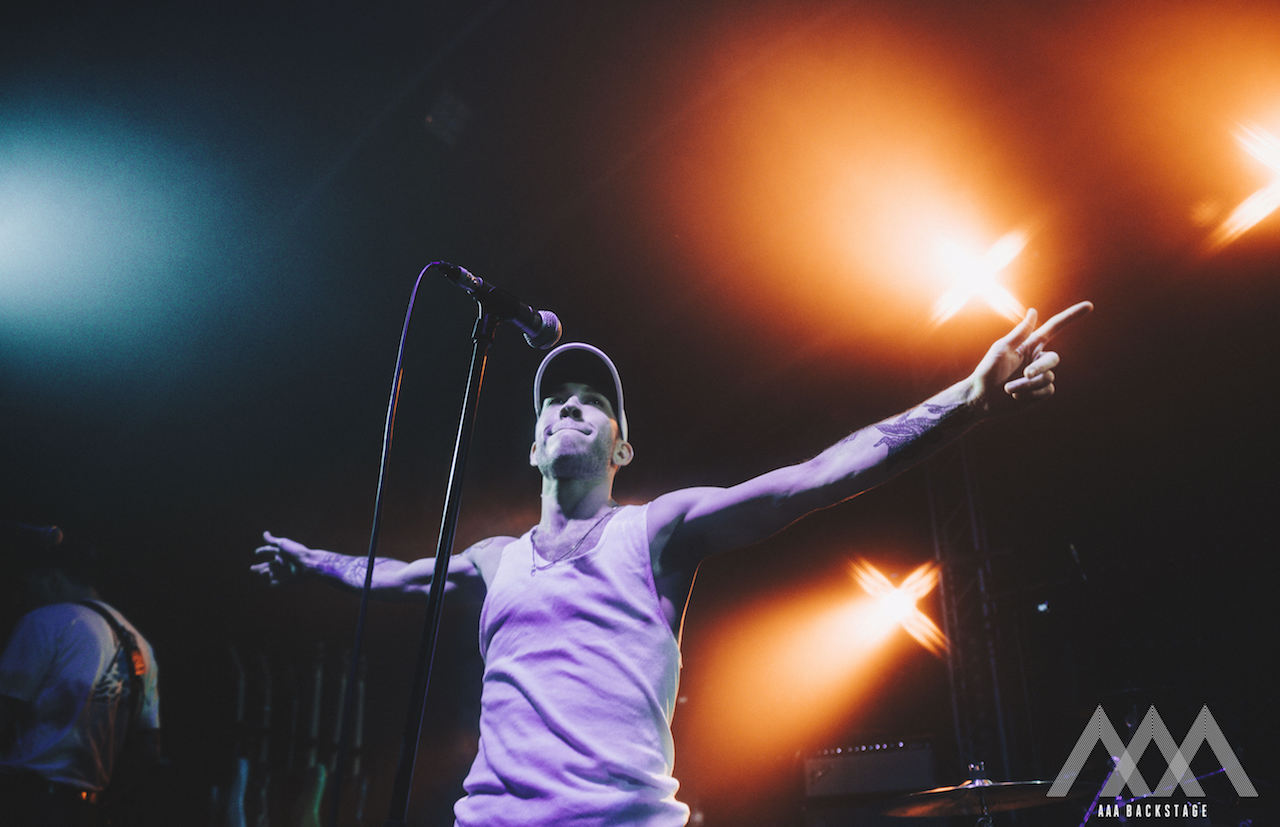 The hangar then went black much to the crowd's excitement as a stadium-esque chant of "Noooorthlaaaaane" began. The Sydney 5-piece made their way to the stage before erupting into Rot with the most electrifying light show…it literally blew our minds. This is how you start a show! Straight outta the gate Northlane made their intentions clear, performing with immense energy and passion.
Leech was next and was delivered with incredible precision, and the aid of some beautiful rope lights provided a bit of atmosphere. Northlane swiftly smashed through Metamorphosis with their impressive guitar harmonies and some circle headbanging from bassist Alex Milovic, before taking things back a bit with crowd favourite Transcending Dimensions! Guitarist Jon Dailey seemed a bit stagnant but otherwise delivered some pretty tight playing and definitely got more lively as the show progressed.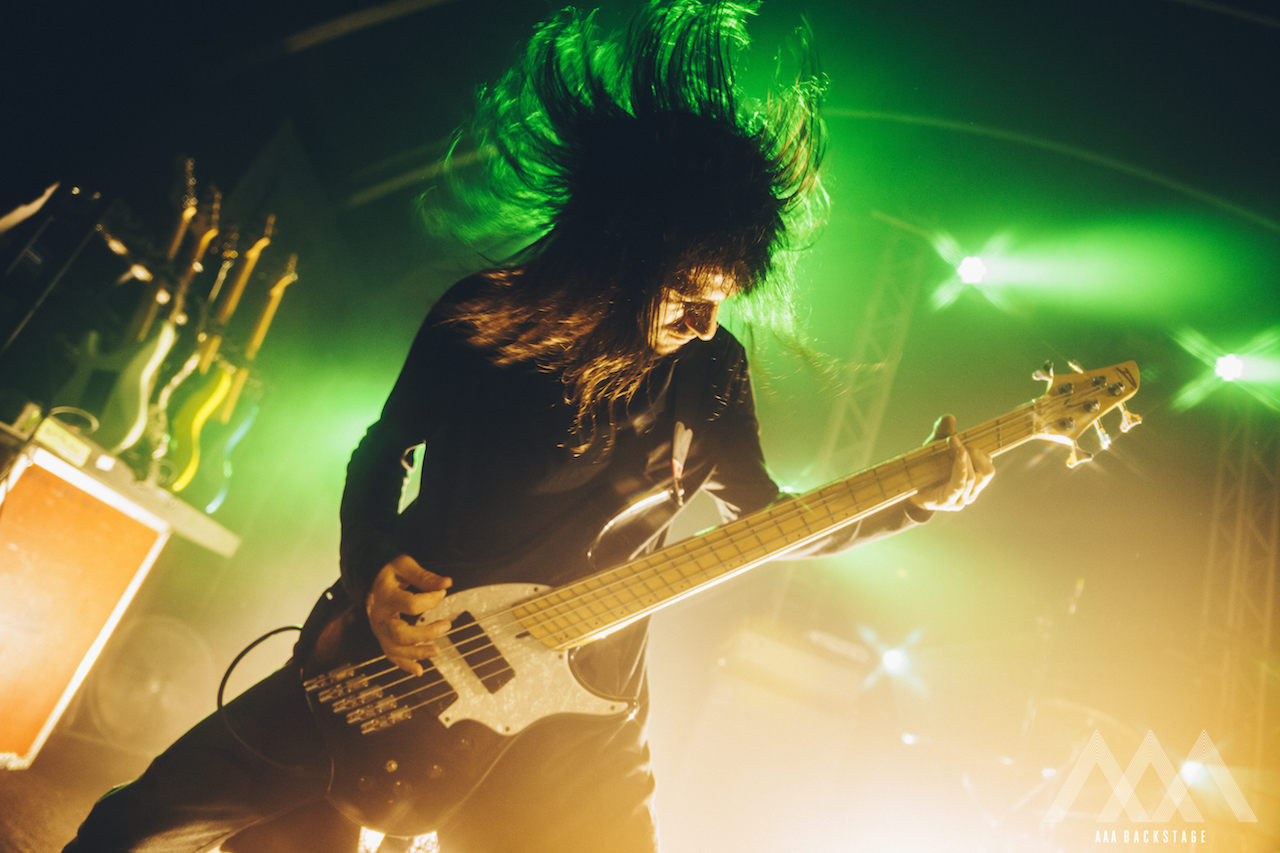 All I can say is that if you had Epilepsy and went to this show then you were f*cked! The strobes worked overtime throughout the set which made for some unreal visuals to match the technical, brutality which unfolded before us. Frontman Marcus Bridge seemed to forget where he was, exclaiming "Make some noise Melbourne!". Luckily he corrected himself and made up for it with a stellar rendition of Dream Awake showcasing his beautiful cleans before erupting into the huge, emotion-filled section with the help of the entire crowd.
Weightless and World Eater were nice breaks in the set as these "calmer" songs showcased beautiful, ethereal guitar tones dripping in effects and some more incredible lighting as the stage was drowned in pink lights. The rope lights provided an incredible contrast to the chaos that was unfolding on the stage!
Northlane hit us with a little surprise as Hellions frontman Dre came back out for a sneaky guest appearance in Masquerade. The stage energy was electric as the silhouettes of Northlane and Dre could just be made out as they bounced around. Wrapping up the set was the incredible Quantum Flux with the crowd screaming, "Set me Free!" to start the song off, much to Northlane's delight. They really brought it all for this last song again showing just why they are one of Australia's hardcore heavyweights!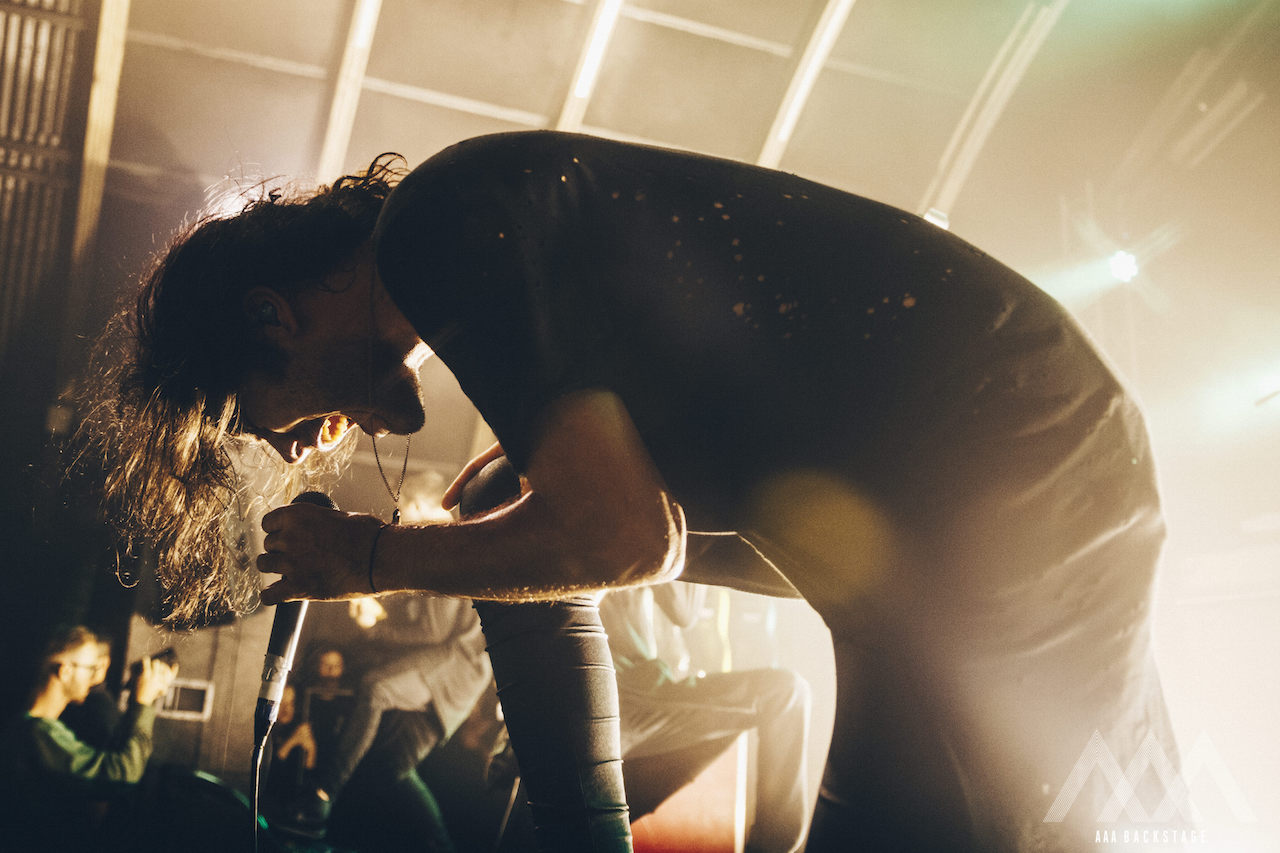 Of course there was an encore as the crowd refused to leave with Bridge announcing "This is your last chance Brisbane!" before exploding into Obelisk. With the crowd amplifying every word and the floor bouncing this was exactly you end a show!
Overall, Sydney's heavy scene was incredibly well represented with all three bands really bringing it! The level of professionalism and passion for their music was inspiring and was humbling to see such appreciation for the fans and the years of support they've shown.
Check out Northlane's Rot Video below as well as our Photo Gallery HERE!