Live Review: Ocean Grove w/ Reactions @ Crowbar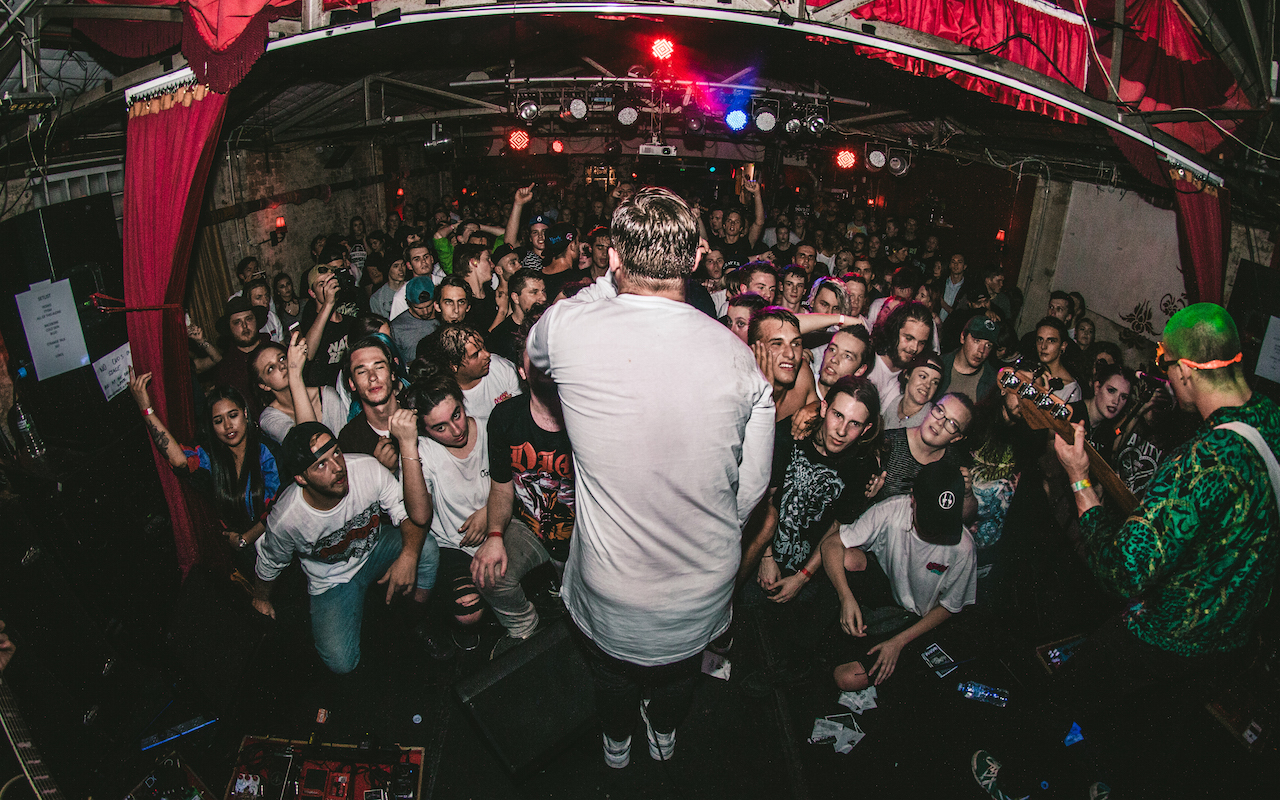 It was a night for the wacky and wonderful as the larrikins in Ocean Grove came to spread their 'Lights On Kind Of Love' to an eager Brisbane crowd last week. Joining them were upcoming hardcore brutes Reactions, and by the conclusion of the night, we were surprised the roof of Crowbar hadn't collapsed!
The humid, low roofed, slightly claustrophobic vibe of downstairs Crowbar didn't seem to phase the dedicated OG fans as they packed in and limbered up to throw a few wild elbows and windmills as local lads Deadlights opened proceedings. A band on the rise, the quartet's mix of punishing screams and sweetly tuned clean vocals went down a treat as the vibe in the room quickly turned from seemingly inactive to full blown mayhem at the first taste of a freshly cooked beefy breakdown.
Last time we saw that many limbs flying around it was 2014 and Thy Art Is Murder just invited the crowd to invade Brisbane's Soundwave stage. The beatdown vibes that have graced the heavy scene as of late seem to have reignited the energy in gig goers, as Reactions were given a roaring reception as they stomped and tore their way through their energetic chug-filled set.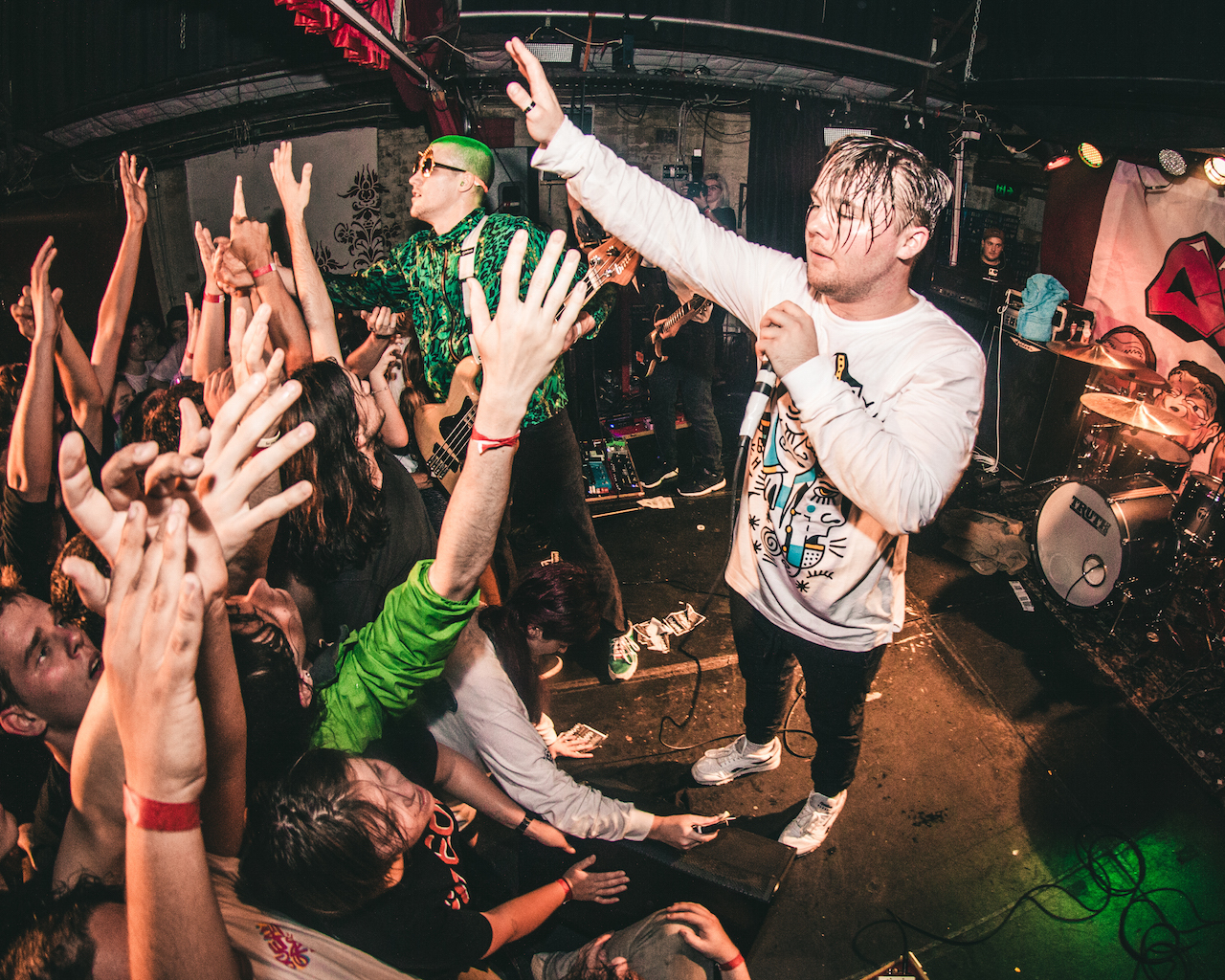 Once Reactions had made their mark and the crowd analysed their bruises from flying windmills and failed crowd surfs, it was time for Melbourne lads Ocean Grove to give Crowbar a shake up. I Told You To Smile was the perfect beginning to the set, spinning the angsty audience into a frenzy as vocalist Luke Holmes' monster screams graced the eardrums of many delighted fans.
Quickly transitioning into tunes from 'Black Label', Ocean Grove were brutal from start to finish as pit openers Strange Talk and B.L.U.D ended in Holmes losing the microphone to a group of pitchy yet dedicated revellers. The opening chords of Backbone were as intimidating as ever, and the memorable "He calls himself the backbone" was drowned out by the crowd's singing.
Punters also got a taste of new tunes to come from the OG lads, including a more drum-driven hard punk influenced track which was received with open arms and eager ears (can we hear a studio version soon please??). Before rounding things out with their latest single Lights On Kind Of Lover, bassist Dale Tanner's stiff arm VB scull was a clear highlight of the night.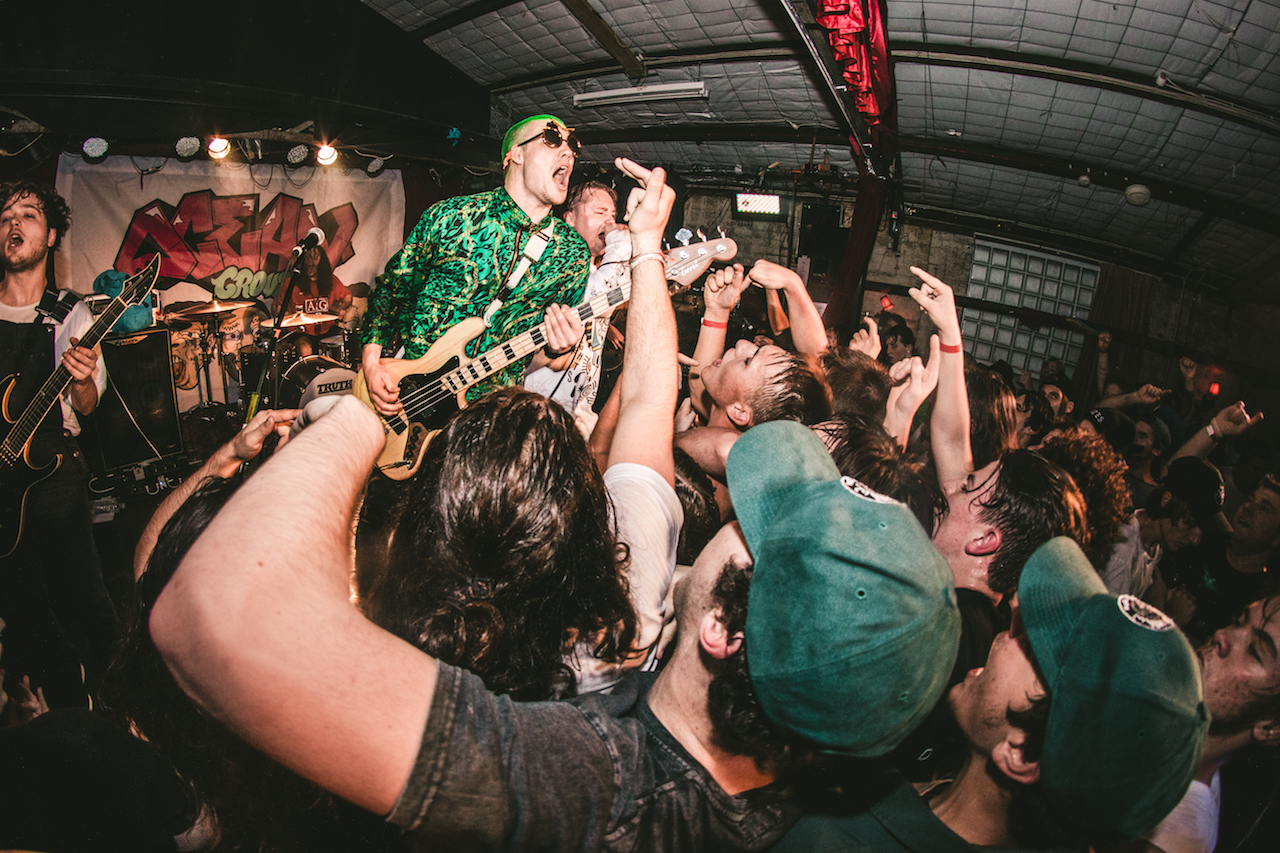 Clearly an experienced professional, it was a shame no one handed the green headed man a shoe-y to top the chug off! Back to the music however, Lights On Kind Of Lover received the biggest pit of the night. It's difficult to create a circle pit in a room so small, but people power is a funny thing! In no time at all the Crowbar was spinning as Ocean Grove left fans exhausted, sweaty, and satisfied.
The band seem to have a polarising effect when people first try to wrap their heads around their unique sound. However, there's nothing wrong with people talking about you, and the 5-piece seem to have consciously chosen to stay away from the repetitious nature of the dense metal scene and established a sound that can only be described as the 'Ocean Grove sound'. Combine this with a killer live performance and you're about to see a band catapult themselves skyward to place alongside the metalcore elite.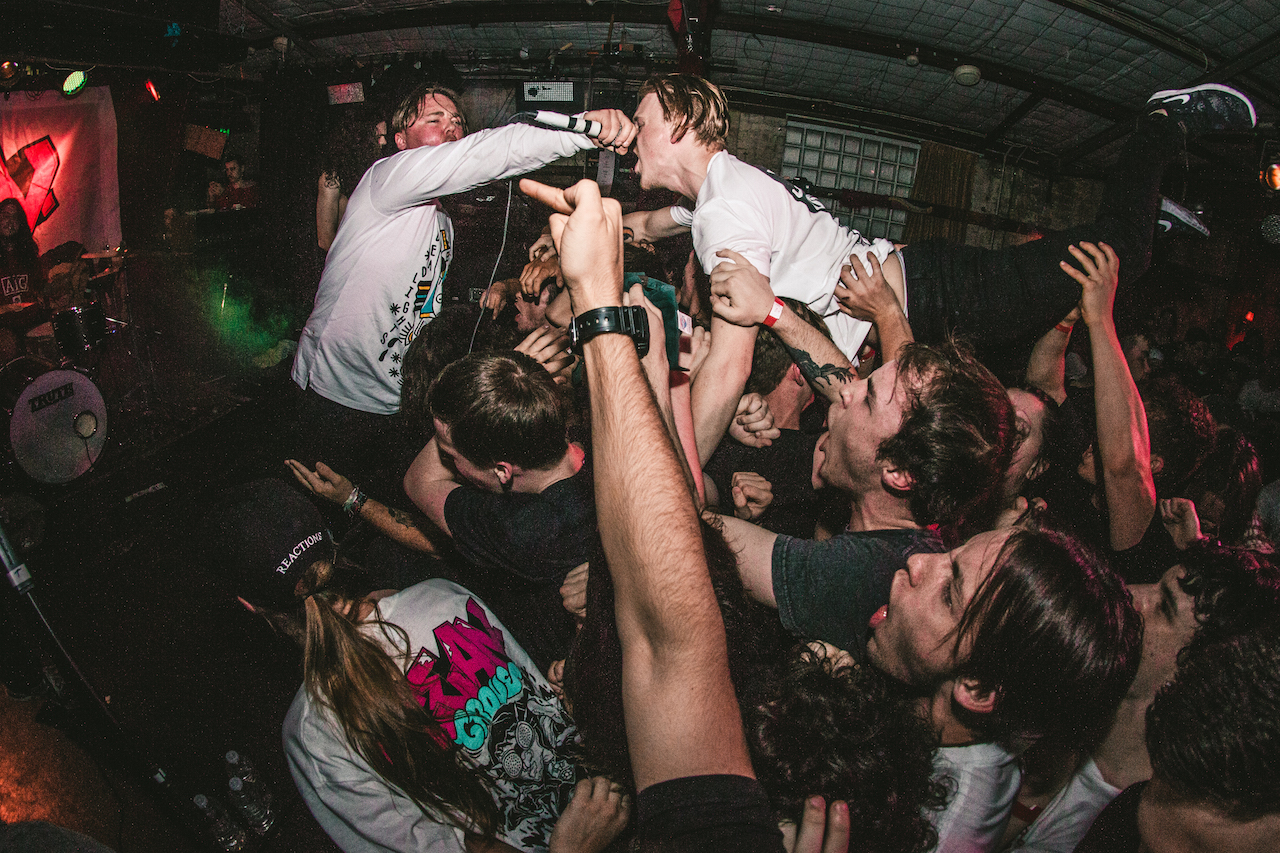 Check out our Photo Gallery for their show Sydney's Red Rattler HERE