Live Review: Portugal. The Man w/ Clews & Sloan Peterson @ Enmore Theatre – 01.05.2018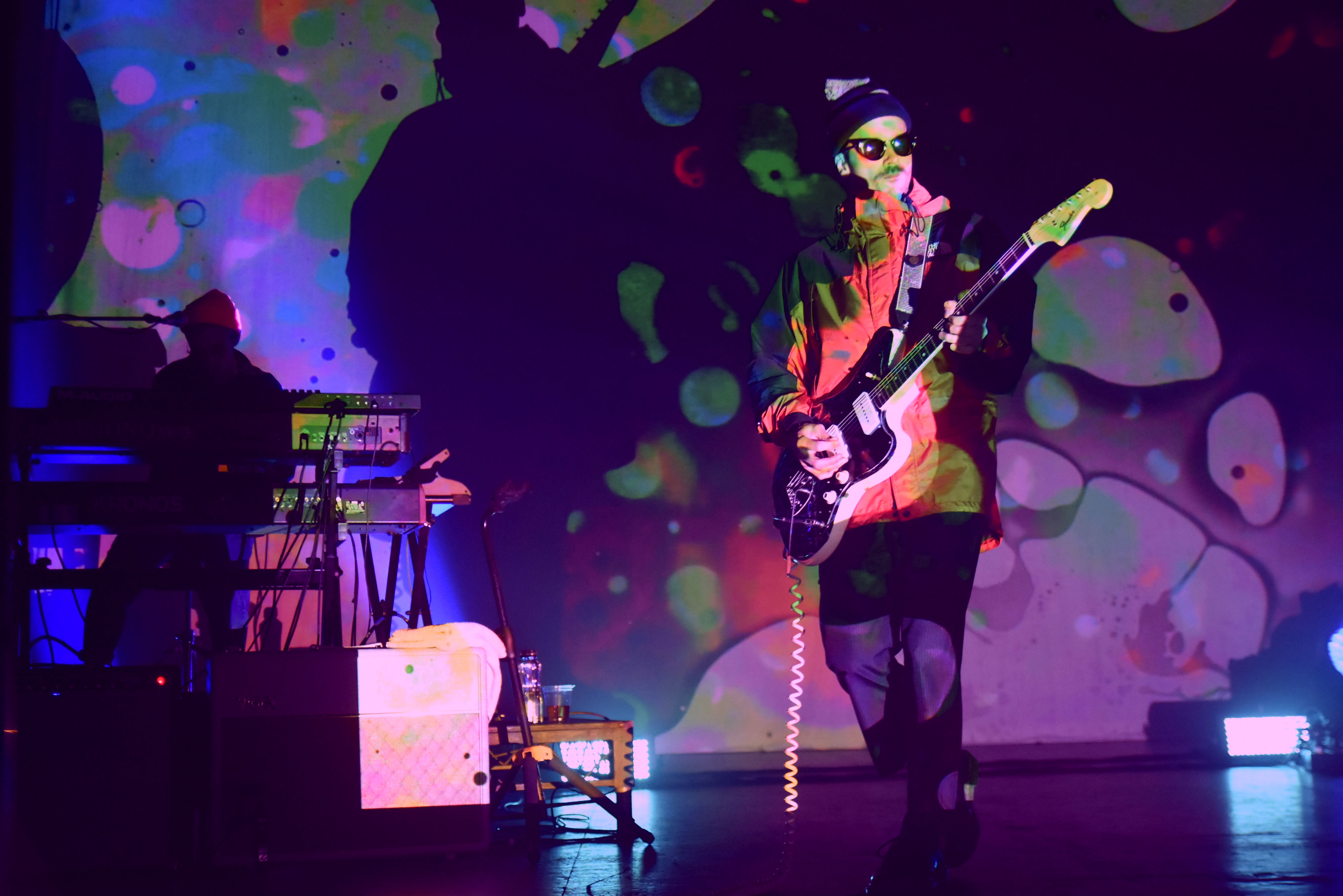 There are very few words that could truly describe Portugal. The Man's set on Tuesday night, but I guess if we're throwing around praise, the word phenomenal definitely comes to mind. After what has become (in my books) one of the best live acts to have graced The Enmore Theatre, it's no surprise that there were so many people braving a Tuesday night show. Supported by the likes of Sloan Peterson and CLEWS, you should be kicking yourself if you chose to stay at home to watch The Bachelor and order takeaway.
For those of you not familiar with the south coast outfit CLEWS, it's time to jump on the bandwagon. While only relatively new to the scene, CLEWS have already set themselves apart with their husky, harmonic vocals and growling guitar licks. I'd be lying if I said that their opening number, Jacket, didn't send chills up my spine. While their latest single, Museum, held up incredibly well as a live track, it was Cut My Teeth that really grabbed my attention; the track felt like the masterful outro to an album, leaving behind an aftertaste of mixed emotions and a longing to hear more. With such a punchy, energetic stage presence, there's no denying that CLEWS are destined for great things.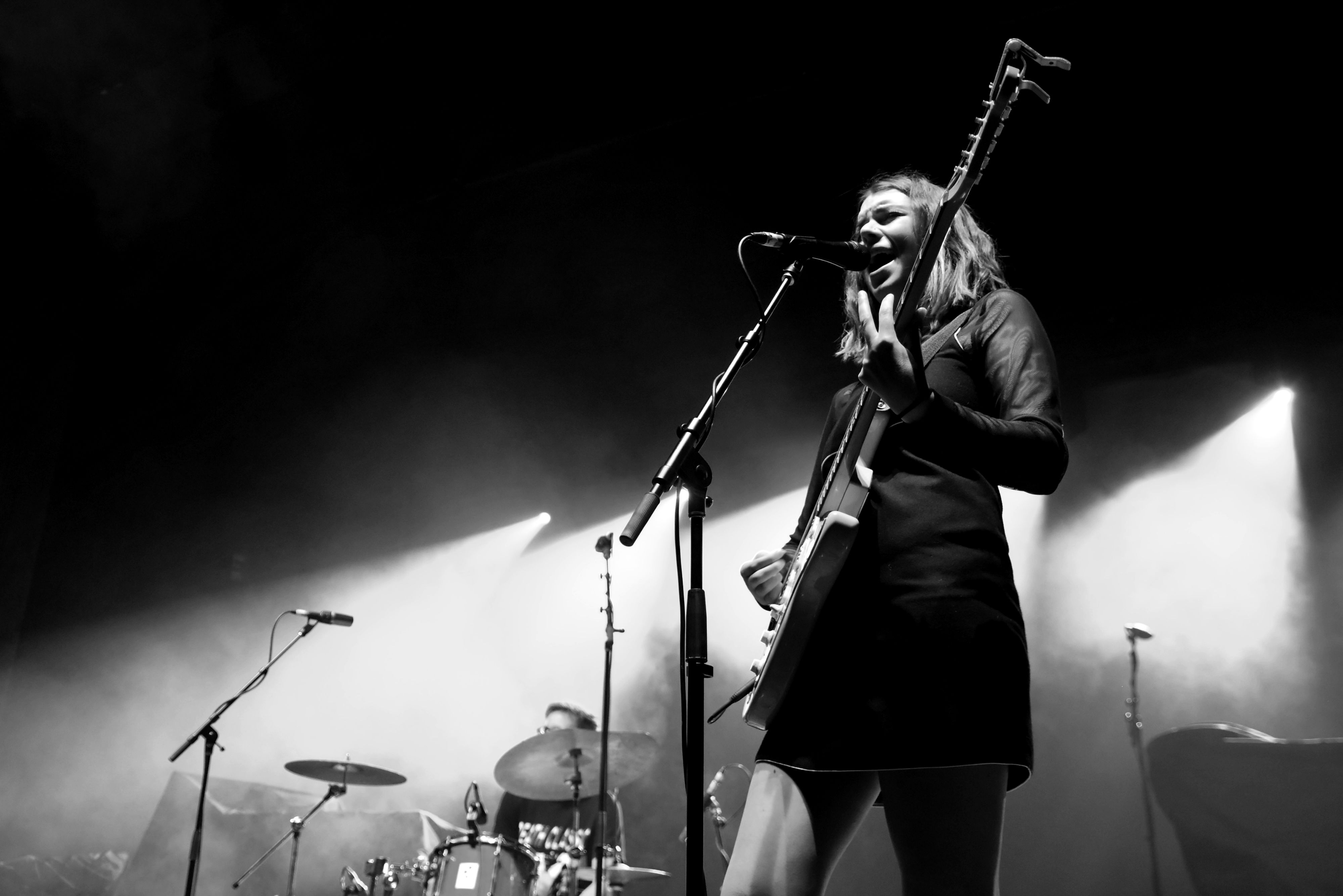 In the face of temperamental guitars and thirsty bandmates, Sloan Peterson remained light-hearted and charismatic on stage. Donning her signature Gibson SG guitar and white go-go boots, Sloan captivated the growing crowd and delivered a performance that appealed to both the romantics and those who appreciate a blinding guitar solo. I found myself likening the set to those days when you dig into a bag of sour skittles by accident; you go in thinking that everything is sugar and spice and everything nice, only to be smacked in the face with a hefty guitar riff. Even with a set marred by technical difficulties, Sloan Peterson continues to remind us that the '70s are back and better than ever.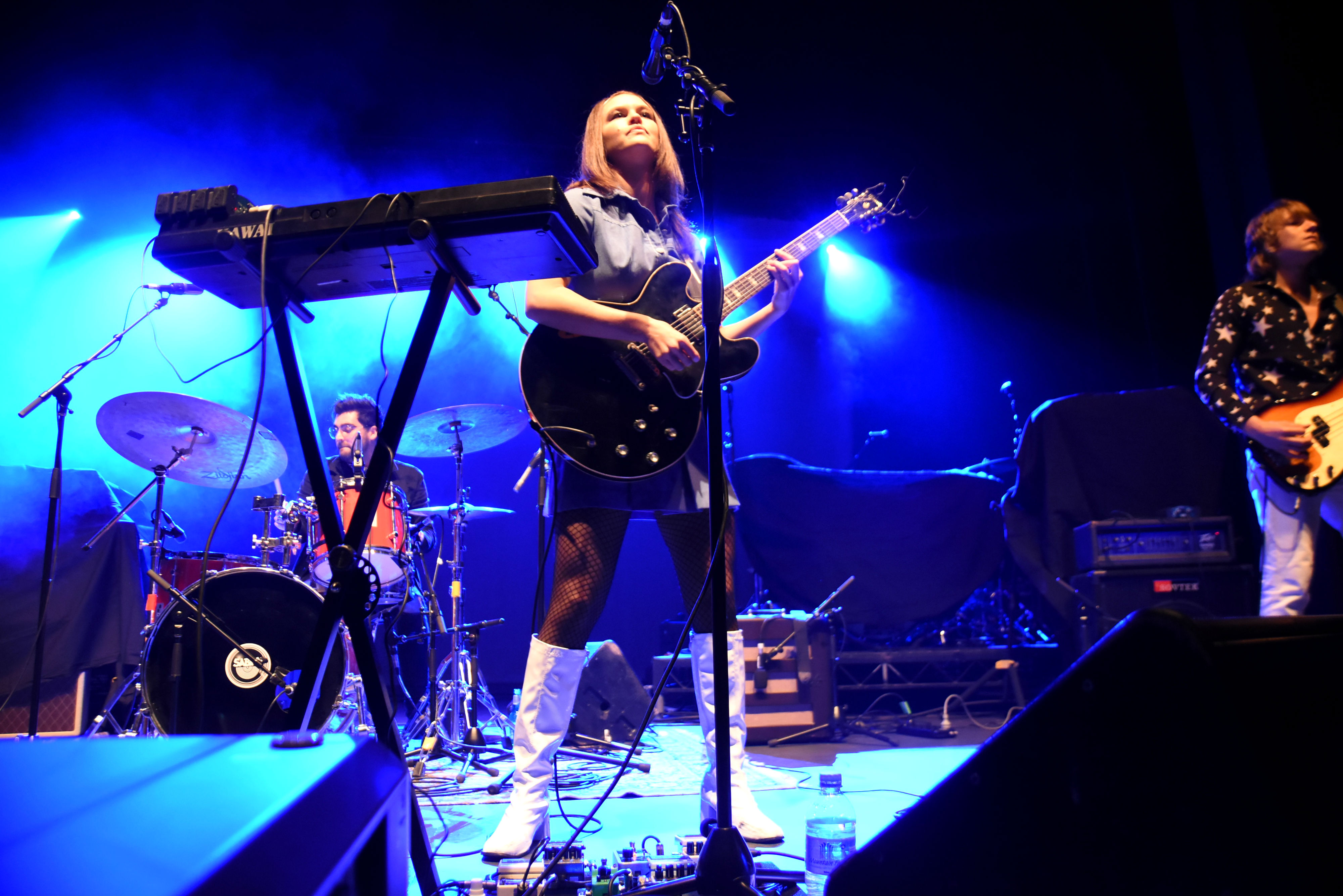 Prior to their set, Portugal. The Man invited local elder and representative Uncle Allan Madden to conduct a Welcome to Country for the crowd at the Enmore Theatre. After what can be politely described as a shit-storm over at Channel 7's breakfast program Sunrise for the past couple of weeks, it was incredibly refreshing to see an international touring act show their support for the local aboriginal community by turning down their scheduled television performance and paying their respects.
After a lengthy tongue-in-cheek introduction from Beavis and Butthead, Portugal. The Man dove straight into a blinding instrumental rendition of Metallica, sending the crowd into a frenzy. What followed was a taste of their (incredible) album 'Evil Friends', as they opened with Purple Yellow Red and Blue. With a flair for the theatrical side, the stage projections, while incredibly distracting, were visually exceptional and created an immersive experience for the audience.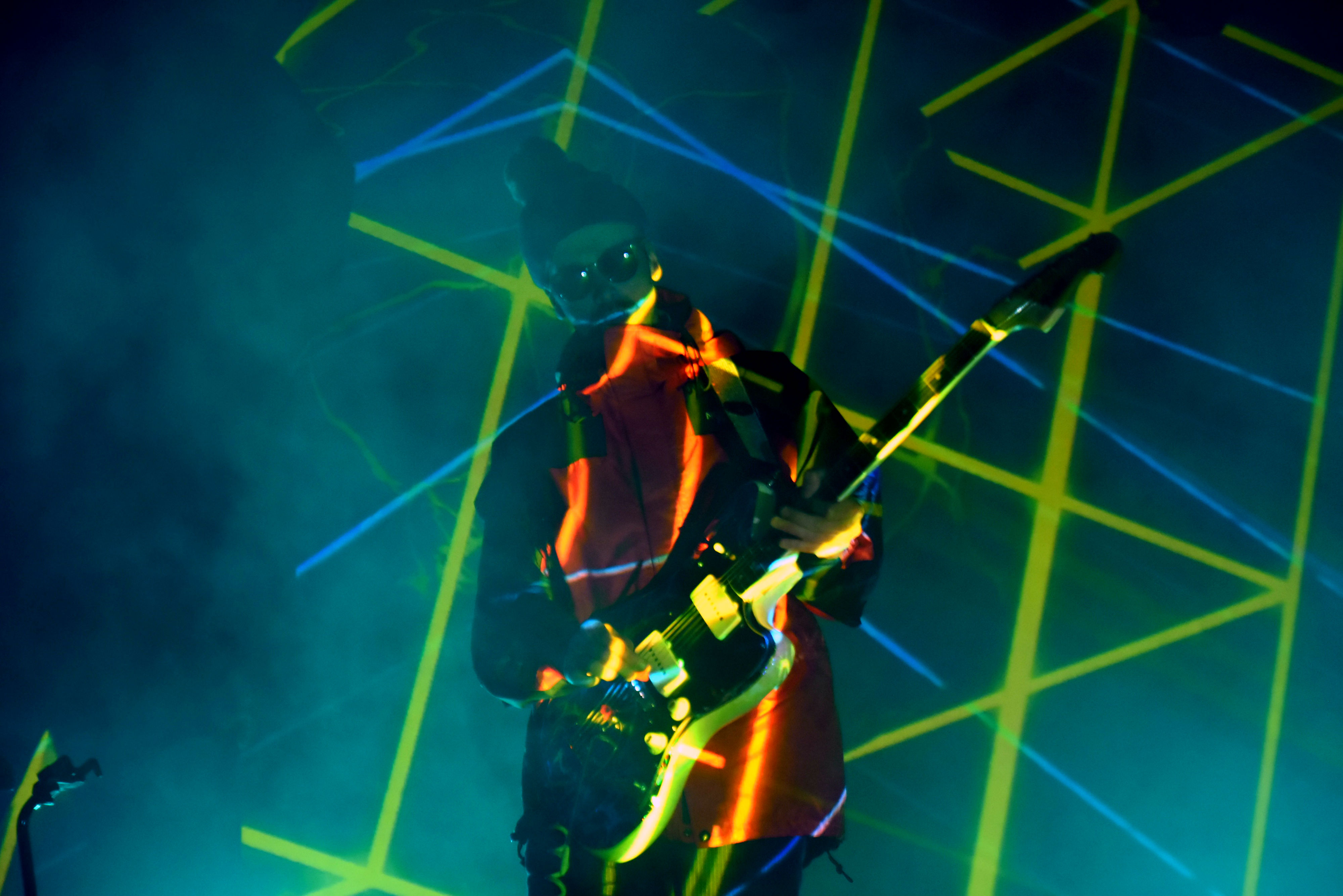 While the John Baldwin Gourley's silhouette loomed over the background visuals, the band delivered face-melting instrumental breaks throughout the set, fostering a seamless transition between tracks. Samples of their latest album Woodstock littered their set, as did old favourites such as Modern Jesus and Sleep Forever; it was a set that seemed to cater perfectly to the mixture of long-term fans and those only there for 'that track'.
When the time came to play Feel It Still, The Enmore became a sea of phone screens and ignorant audience members who refused to turn their goddamn flash off. The band treated the song as though it was strictly business which was in my opinion, super refreshing. While I'm sure that Portugal. The Man are very aware that this was the single that thrust them into the public eye, the band seemed to use the set to remind everyone that they're more than just a Grammy-winning track and some sassy visuals.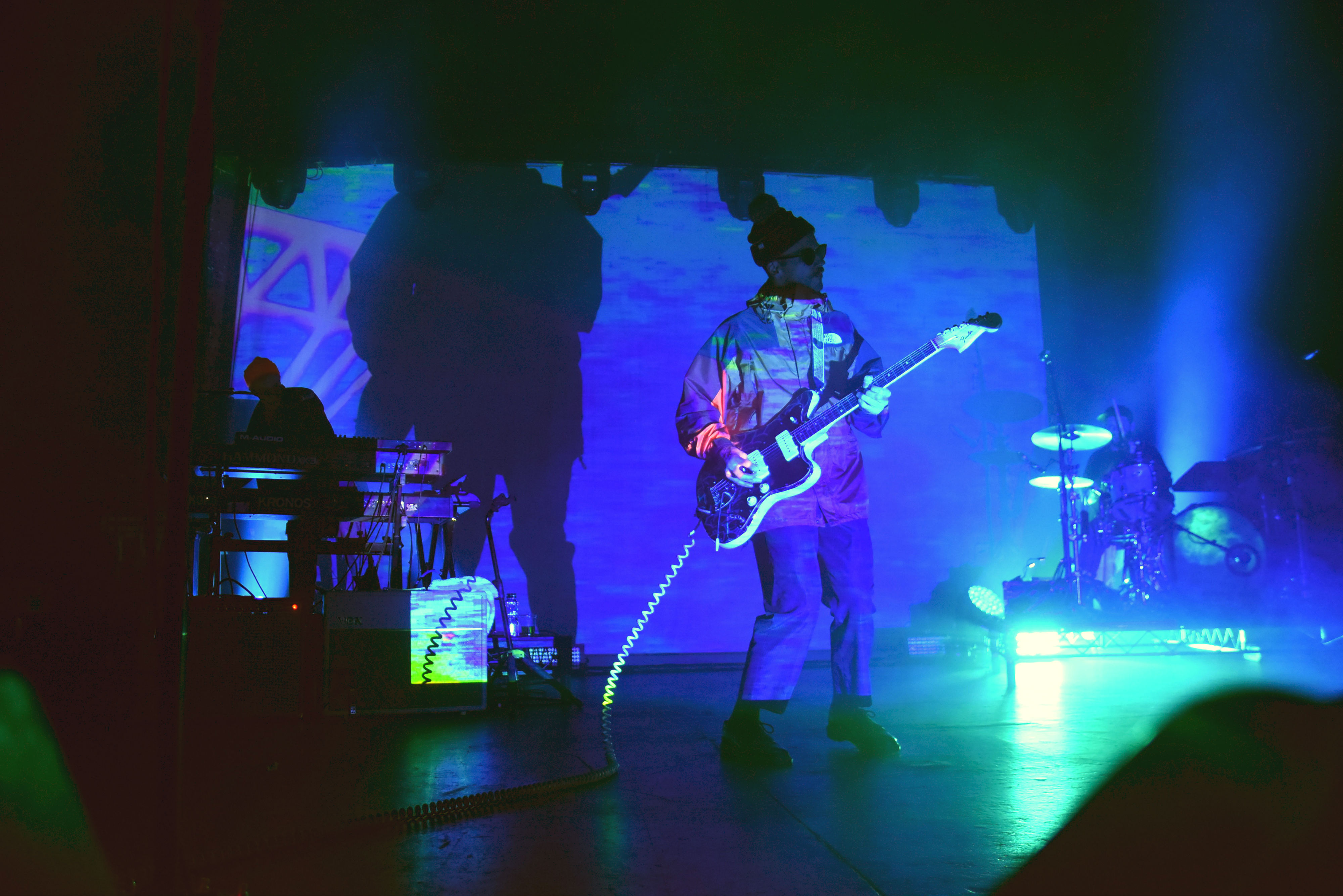 I can say with absolute certainty that Portugal. The Man's gig has been one of the best I've seen all year, and if you're not able to make it to Groovin the Moo to catch them, at least do yourself a favourite and start listening to their back catalogue.
See the full gallery from the night HERE.