Live Review: You Me At Six w/ Columbus & Hellions @ Big Top – 23.09.2017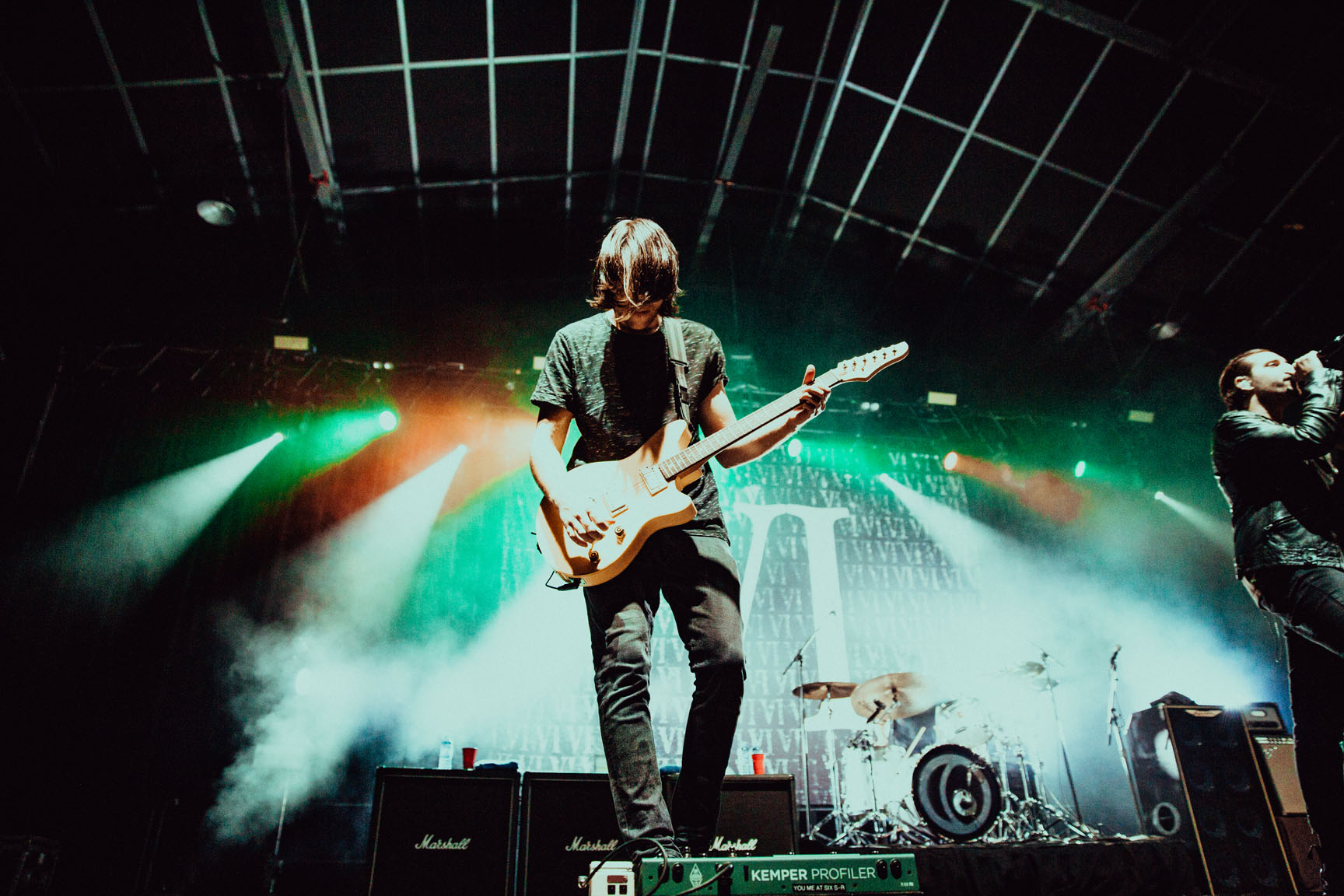 You Me At Six kicked of 2017 with the release of their fifth studio album, 'The Night People' and later announced that they would be bringing their explosive live show to Australian shores joined by Columbus and Hellions.
Our good old Columboiz took to the stage to kick off the night. Opening with Summer Dress off of their debut album, 'Spring Forever' released last year. It's been an insane year for the Brissy alt-rockers touring with the likes of Real Friends, Birds of Tokyo and a sold out run of shows with Trophy Eyes—and it's no secret why. The aggressively sweet live performance brought by the three-piece is one not to be missed as they deliver the goods, both new and old with songs such as The Downsides of Being Honest, Daffodil, Gutless and their newest track, Next to Me. Not to mention their quick shout out in regards to the current postal survey for Same Sex Marriage (VOTE YES!!!!!!!!).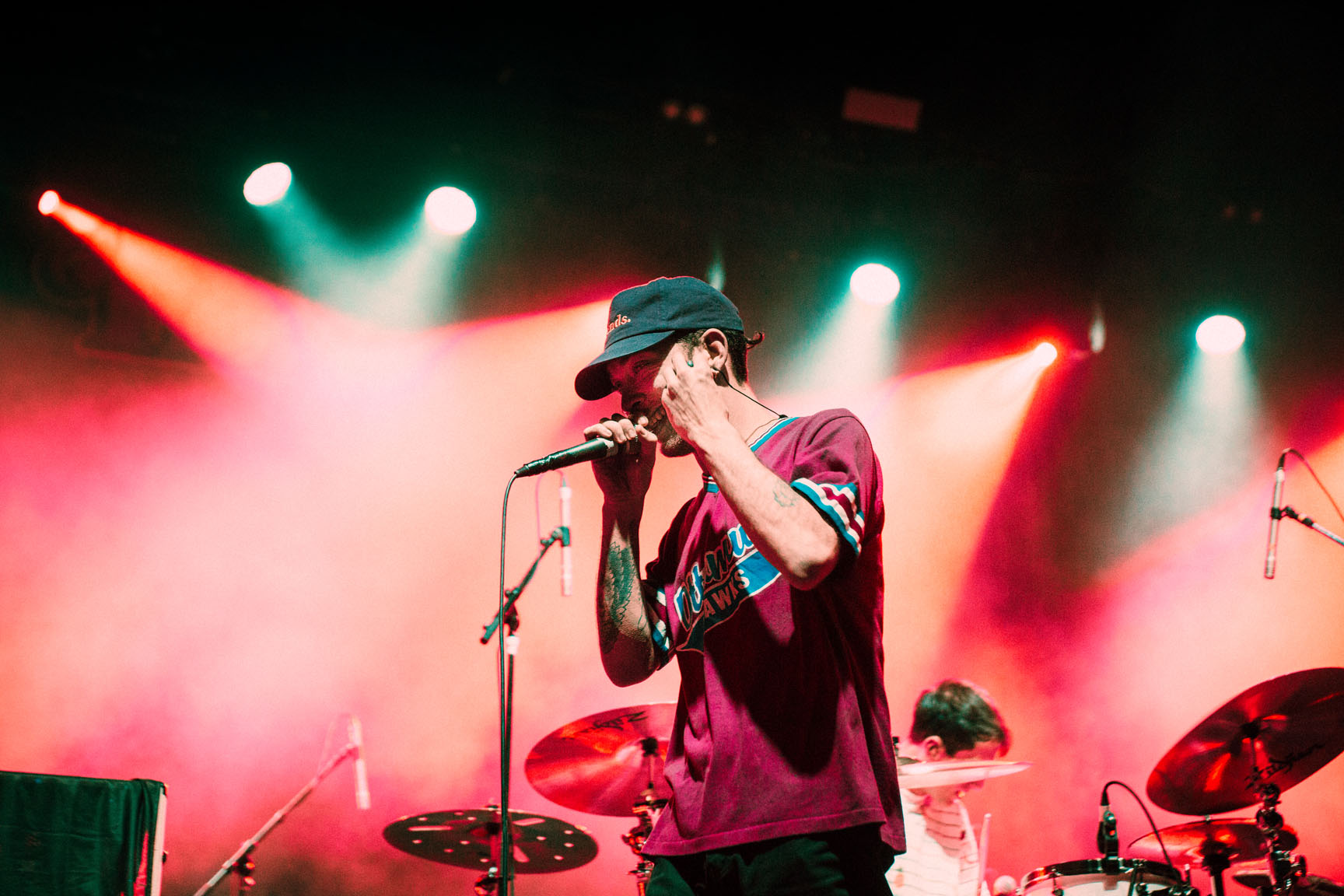 If Hellions had ever felt like they had to prove why they were one of the best bands to come out of Sydney, tonight they sure as hell eliminated any question from people's mind. Bringing to the stage with them one of the most lyrically eloquent albums of our generation, Aria nominated 'Opera Oblivia'. The five-piece opened with their staple anthem Thresher inciting fans to jump around, scream and, "FEEL THE RHYTHM." It was more or less the same story throughout their whole set, with tracks such as Lotus Eater and 25 encouraging the audience to dance, sing and just have a good time and the crowd lapped up every god damn second of it.
Throughout their set the band bought back some older tracks such as Hellions with vocalist Dre Faivre stating, "This song doesn't really fit here, but we'll make it fit," delivering a flawless performance on all fronts and bringing many of us in the crowd back to our Masonic Hall (rip) days. The crowd were captivated right until the end with 24' from the long-time fans crowd surfing and screaming along the words to the newer fans who couldn't help but fall in love with their short 35-minute set, I mean how could you NOT?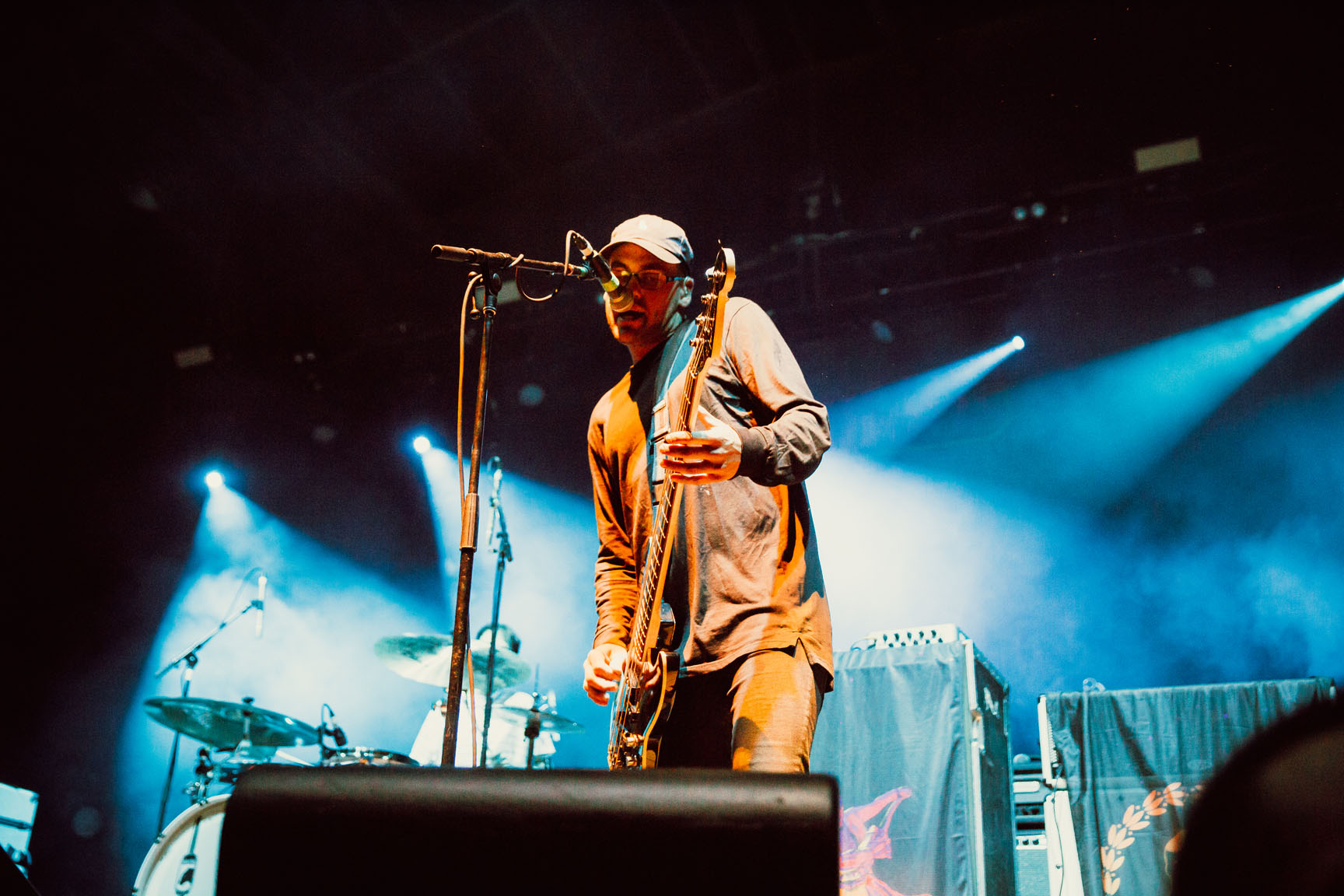 It's no lie that You Me at Six love Australia, and it's no secret that Australia loves them right back. Anticipation grew amongst the crowd as a dimly lit stage awaited the UK rockers. Soon we were met with vocalist Josh Franceschi solo on stage with the emotional Spell it Out before the rest of the band joined him to incite a frenzy from the audience before bringing throwback tracks such as No One Does it Better, Save it for the Bedroom, Bite My Tongue and Underdog. But of course, as the tour was in support of their release of fifth studio album 'Night People' of which we saw plenty of tracks from the album including Swear, Give and Take on the World.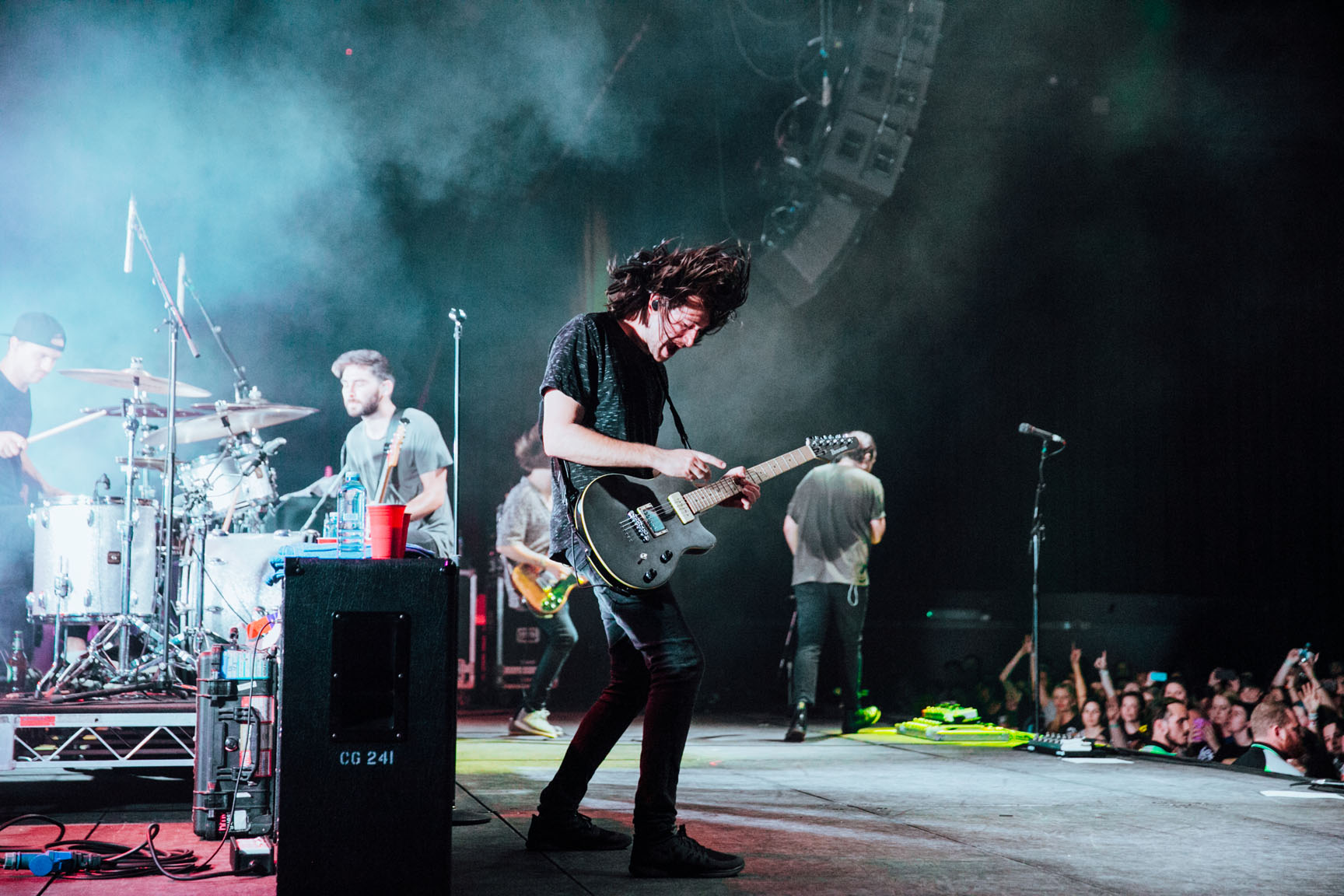 Despite a few technical difficulties the band still delivered a vibrant live presence, even taking a moment to talk about the hot topic in Australia—Same-Sex Marriage. Vocalist Josh Franceschi began to talk about homophobia and how it has no place in a modern society, even directing the conversation to Donald Trump and inciting a chant of, "F*CK TRUMP," throughout the theatre. He went on to discuss how much they appreciate their Australian fan base and the time that they get to spend in Australia, describing it as the break that they all needed from the struggles back home with legal issues and a problematic record label.
They had decided to bring the tour to Australia as they had never once had a bad experience on our shores. "Thank you for giving us a purpose and for allowing us the opportunity to stand on this stage tonight," said Franceschi, on behalf of the whole band. Whilst throughout the night the fans toward the front had not hesitated to voice their dislike for crowd surfers, they were in for a rude shock when Franceschi prompted the whole room to get up and over the barrier during the last song, even jumping down to help people over alongside the security guards as the onslaught of crowd surfers began whilst singing the final track Room to Breathe.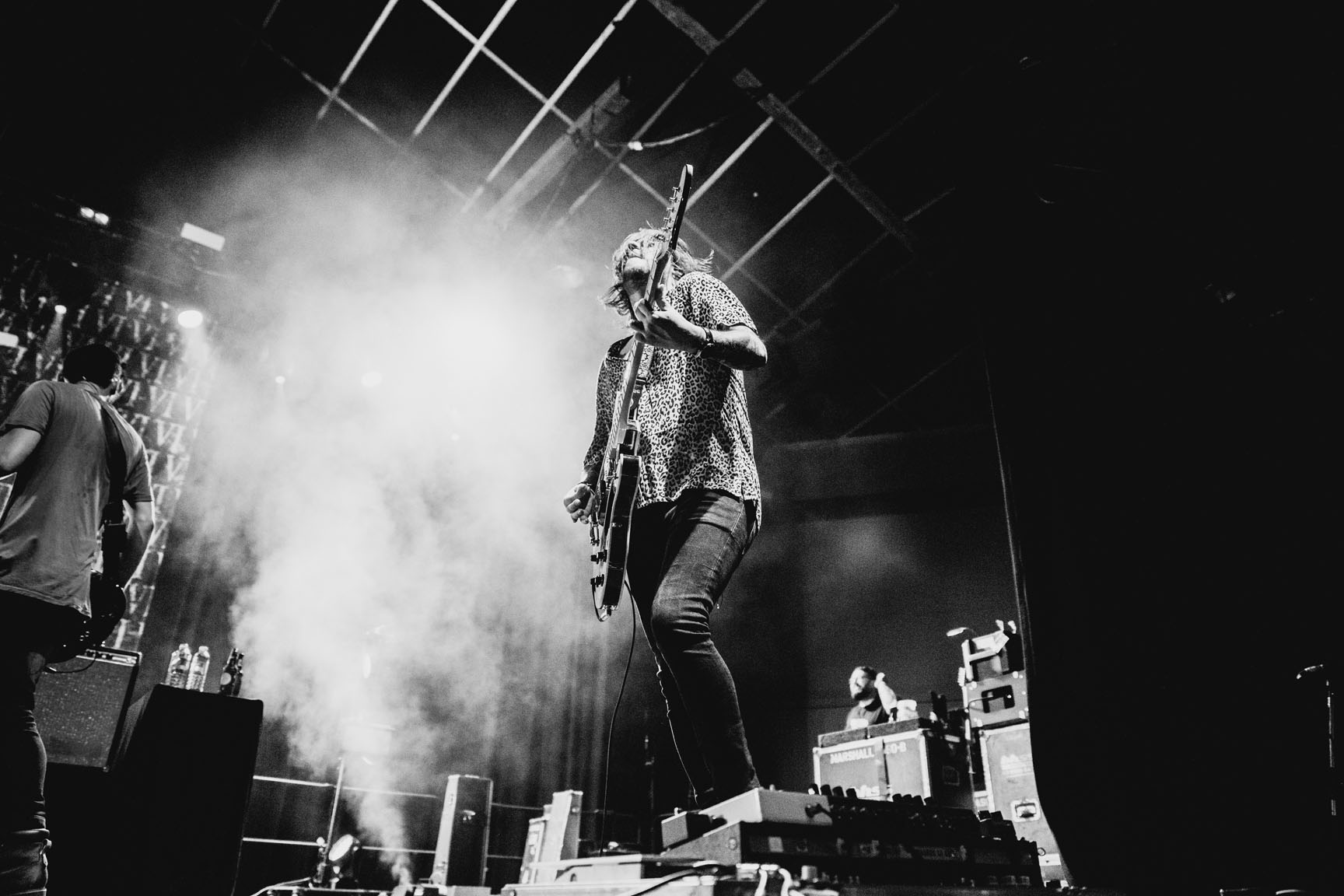 As always, You Me At Six didn't disappoint and left us all nostalgic and dying for more.
See the full night's gallery HERE.
From You Me At Six's Brisbane show, read our review HERE and photo gallery HERE.