Live Review: Tash Sultana w/ Willow Beats & Pierce Brothers @ Hordern Pavilion – 01.12.2017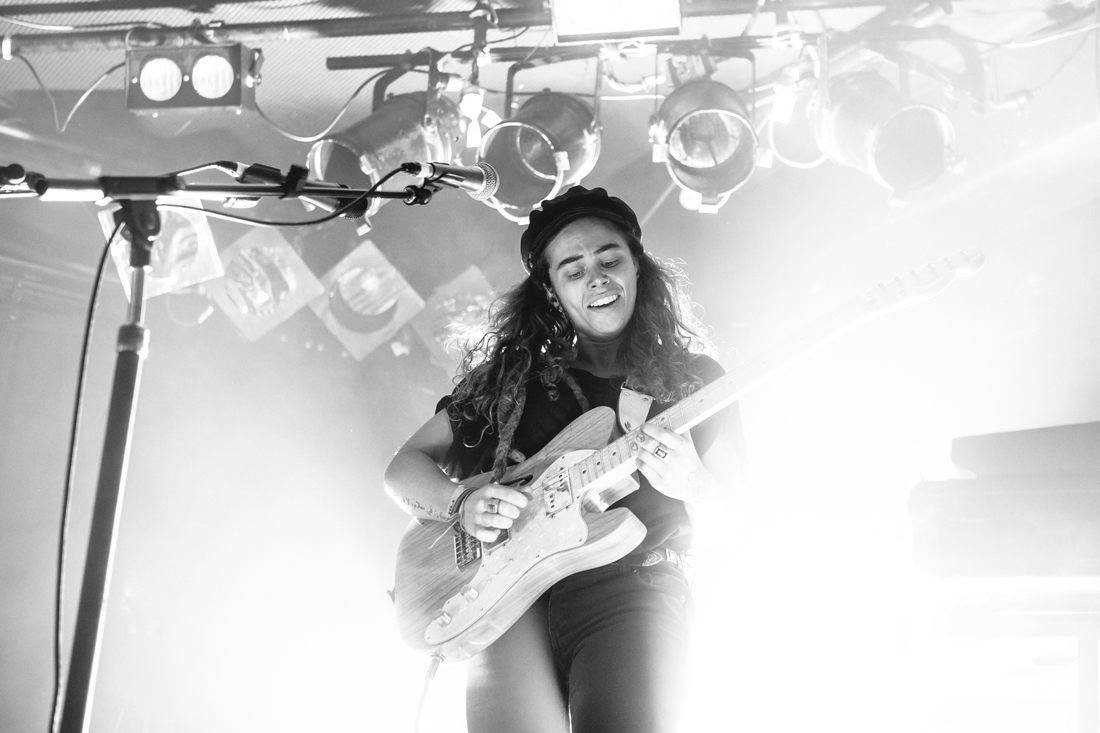 Tash Sultana is a name you have most likely come across in recent times. She has absolutely exploded over the last twelve months, and for the better part of 2017 has been playing sold out shows across the globe. On Friday night, Tash graced Sydney's Hordern Pavilion with her presence, making it painfully obvious why she is so rapidly on the rise.
Kicking off the night was Willow Beats, whose soaring, bass heavy beats echoed throughout the room as it quickly began to fill. Despite the duo's front-woman Kalyani Ellis exclaiming she was sick, it certainly didn't act as a hindrance, adding a slight huskiness to her pitch perfect vocals.
Up next was the brother act Pierce Brothers, whose energy and charisma completely lit up the room. By now the venue was pretty much packed out, and every direction you looked throughout the crowd, there was not one person who wasn't transfixed on the duo. Smashing the drums and guitar, they also incorporated the digeridoo and harmonica, creating such a well-executed and unique sound.
By the time Tash was set to take the stage, the room was alive and buzzing. I've seen her play a couple of times before at festivals, but from the energy in the room I could tell this was going to be a whole different experience. From the moment she stepped foot on stage, her raw talent shone through. Previous times I have seen her play, there has not been a lot of crowd interaction, possibly because they have been in festival settings. But this show was the complete opposite. At the beginning of her show she screamed out the crowd, "If you're homophobic get the fuck out, if you're racist get the fuck out, if you're transphobic get the fuck out," making her stance pretty damn clear.
Playing for just about two hours and smashing out Gemini, Murder To The Mind, Big Smoke Part 1 absolute precision, all the while having broken ribs to contend with. It was at this time when Tash said something that really pinpointed how incredible her journey thus far has been. In May last year, she played her first Sydney show at The Brighton Up Bar to an audience of about 90. She was now standing in front of almost 6,000 people. The entire night it was obvious just how grateful and genuine Tash is, grinning from ear to ear which did not leave face once.
Continuing with Harvest Love, Notion and coming back for an encore; playing Jungle, it truly is an incredible experience to be able to watch this human play music. Standing solo on the stage with numerous guitars, synths, drum pads, a trumpet and armed with an incredible, soulful voice, she makes it look easy and effortless; and made it blatantly obvious why she manages to sell out entire tours.