Live Review: Urban Sounds ft. Ja Rule, Ashanti, Eve & Chingy @ Eatons Hill Hotel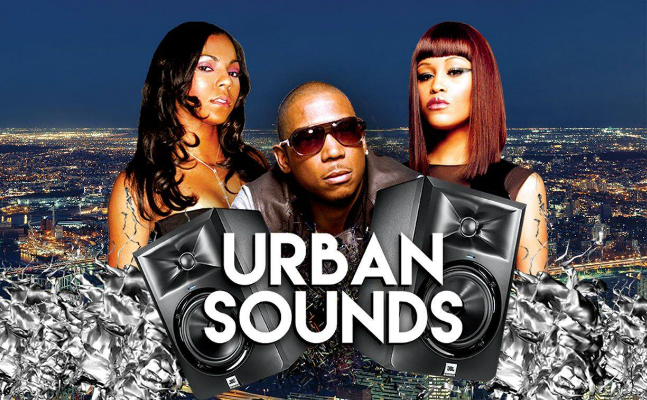 The latest in the string of Nostalgia Tours saw early 2000s power couple Ja Rule and Ashanti landing on Australia's golden shores. Along with mind-blower Eve and holiday inn enthusiast Chingy, the combination of these four artists was enough to make any 28-year-old feel 14 all over again.
Surprisingly, Chingy emerged onstage with minimal fanfare. Armed only with a DJ, he hit the stage in a typical snapback, ready to charm the swelling audience with some early 21st century hip-hop. Banger Holiday Inn earned a deafening response even sans Snoop Dogg, and everyone's favourite song with the forced rhythms Right Thurr hit the spot.
After a lengthy delay on top of the scheduled half-hour break, legendary MC Eve emerged on stage. Her two back-up dancers were scene-stealers, bumping and grinding along to her catalogue of hits. Even approaching her 40s, Eve slayed just as hard as she did back in 2001. Not once did she falter or run out of breath during her intricate bars. Her two Gwen Stefani collaborations Rich Girl and Let Me Blow Your Mind had the crowd in hysterics, often singing louder than the ear-shattering PA.
When Eve sent her mounds of muscle (i.e. security guards) into the crowd to pick two girls to join her onstage for Let Me Blow Your Mind, we had some trepidations. You see, although girls will clamor to get on the stage, once they're up there they're often unsure of what to do. These girls just stood awkwardly and half-sang into a very obviously turned off microphone until they were ushered off stage by security.
After another delay, this time long enough for two fights to breakout amongst the crowd, we were finally ready for the main course, but all we got was another hypeman. Introduced only as "Ja Rule's DJ" this young man had a less than positive effect on the already impatient crowd. He said "LADIES" a little too often and gave permission for the "room of white people" to "say n*gga but with an a, not an er" – dangerous enough in a country that tends to handle racism with nonchalance. Besides that, he was just another barrier to get over before the headliners.
The set list was a game of tag between the two friends, allowing each to take centre stage in turn, and the whole thing passed by in a blur of fire spurts and crowd participation.
Fiiiiinnnnallly, Ja Rule and Ashanti took to the stage looking and sounding just as polished as they had 16 years ago. Their stage set up had everything – smoke jets, wall-to-wall plasma screens, and pyrotechnics that had us constantly worried the roof would catch fire.
The set list was a game of tag between the two friends, allowing each to take centre stage in turn, and the whole thing passed by in a blur of fire spurts and crowd participation. Pausing briefly before her biggest hit, Ashanti took the time to remind the crowd that not only is Foolish the most requested radio track of all time, but it was also released 15 years ago. Any ache of nostalgia amongst the crowd disappeared as soon as Ja Rule removed his shirt for his next track – can confirm that after 20 years he is still extremely ripped.
The pair didn't reunite until the finale, a one-two punch of their most popular numbers that just about blew the crowd away. Always On Time had us reeling with happiness and screaming along to every word, and the dynamic duo went with the astronomically popular Mezmerize to finish a night of borderline-hedonistic nostalgia on a predictably glorious note. Ja Rule and Ashanti gave it their all until the last of the fire and smoke was used up, and the audience were left in pure bliss.
Although many would have preferred to remain in 2002, all too soon we were forced back to the cruel reality of 2017. We were crestfallen, sure, but comforted by the knowledge that our favourite high school acts have still got it.