The Madhouse #14 – 10.08.2017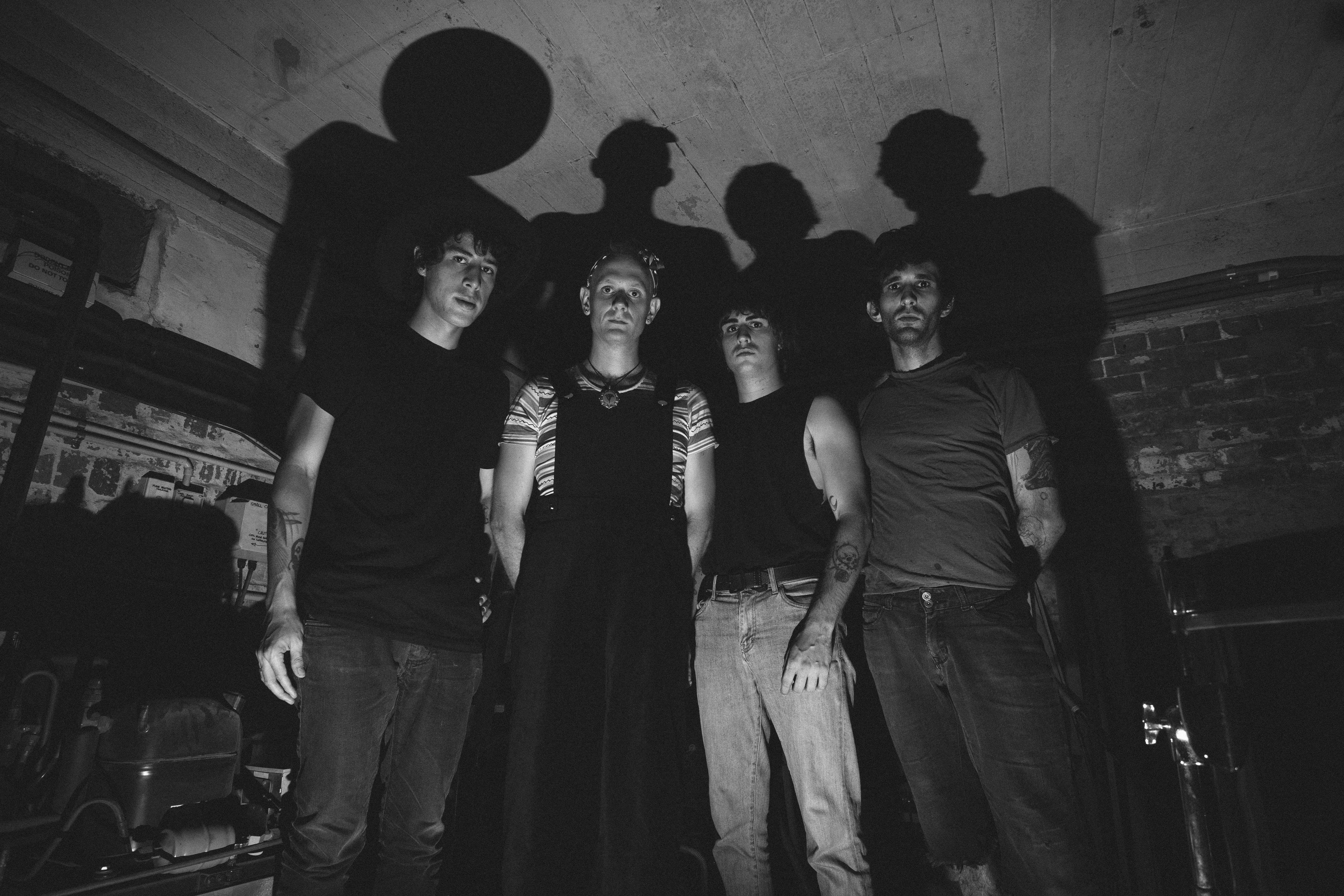 The Madhouse aims to focus on a select group of musicians, bands and acts who dwell in the underground. Showcasing genres such as psychedelica, shoegaze, noise-rock, electronica, lo-fi and alt-pop, this is a portal for new, underground music from the world beyond.
IDYLLS – No Virility
It's been some time between drinks for Brisbane's IDYLLS, but the noise-rock four-piece are back with another skin-tearing shocker, No Virility. The first taste of a new record—'The Barn' due 29 September—IDYLLS have always relished in finding romance and passion in the obscure and shredding noise. Sharp enough to piece any music nerd's ears, the metallic grind that IDYLLS are so passionately known for makes a return on No Virility with a higher intensity grip on the groove—thanks to a heavier effort of saxophone and rise in bass through the mix. Another strong slate for the band's new record, following previous single, Maslows Dogs.
METZ – Drained Lake
Keeping the hype train at break-neck speed for METZ' new record, the Canadian trio have dropped another dredging, foregoing punk teaser, Drained Lake. Easily their most iconic of the newly released singles from forthcoming record, 'Strange Peace', Drained Lake is as furious and panicked as the band's hugely success previous material. There's no running out of pace for this Sub-Pop poster band as the track trails along ruggedly down a bumpy slope, slowing for no one and wrecking havoc and mayhem in its dust.
Lowtide – Alibi
While bands such as FOREVR and Deafcult attempt the reinvention of shoegaze to disco, on the former, and pop, on the latter, end of shoegaze, Lowtide stay true to the tried and tested genre that's been built and developed by the their contemporaries. Densely packed and heavily spirited, Alibi is as moody and atmospheric as you'd want your classic shoegaze to be. It's almost haunting how much the track instills an eerie sense of conformity and comfort in its all-encompassing guitar tones. Lowtide are masters of the shoegaze craft.
The World is a Beautiful Place & I Am No Longer Afraid To Die – Dillon and Her Son
It's been nothing but progression for TWIABP as Dillon and Her Son, the Connecticut groups' new single, follows from widely acclaimed record, 2015's 'Harmlessness'. Employing far more kinetic and bouncy melodies to their brand of emo music, it's hard to believe this band used to be a tear jerker in lieu with early American Football. That being said, TWIABP haven't cut short on their heavy lyrical content with both the track and its album—'Always Foreign' due 29 September—detailing moments of opioid epidemic to xenophobia to emotional abuse in relationships.