Maroochy Music & Visual Arts Festival Drops Almost Clash-Free Set Times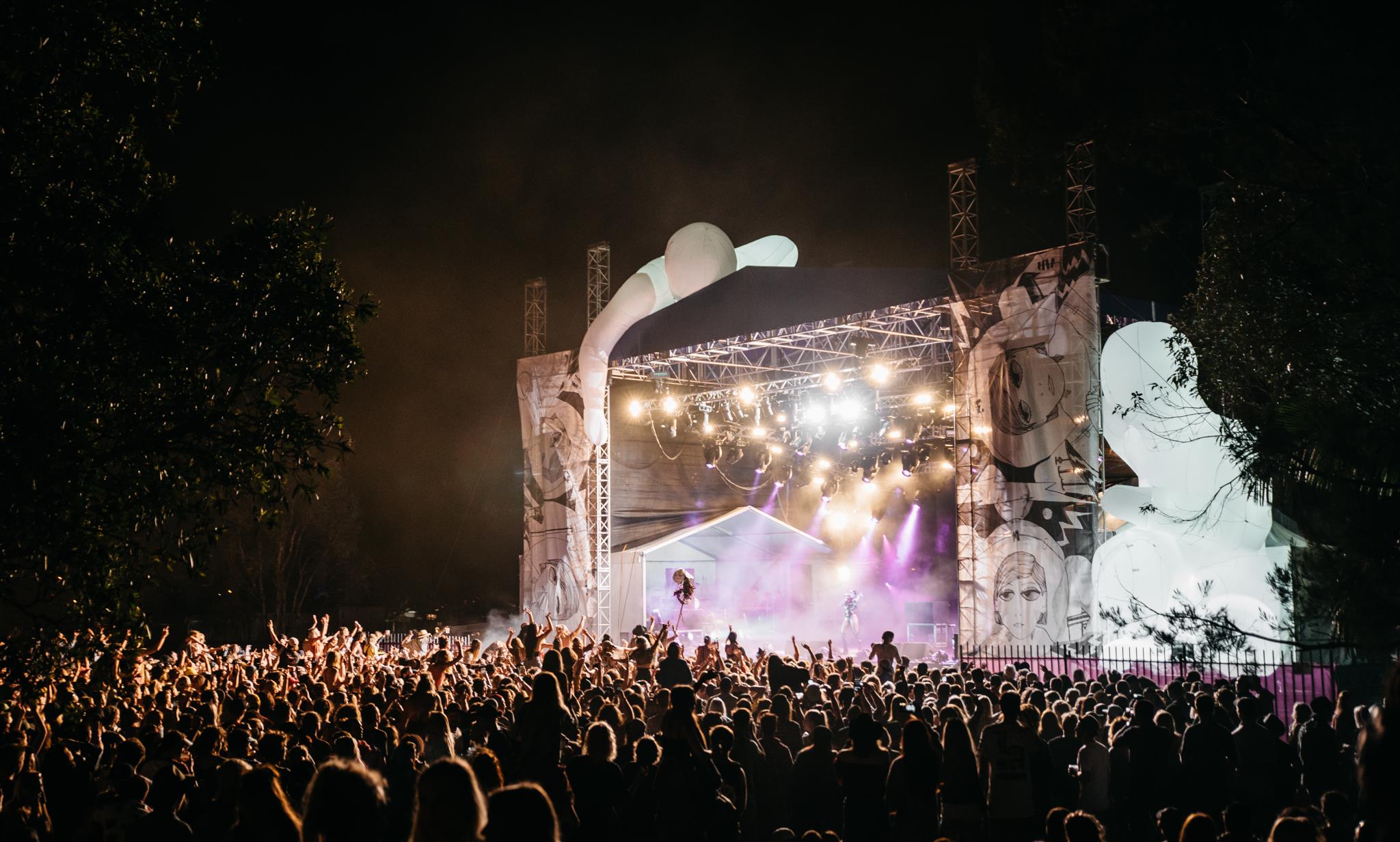 Heading Sunshine Coast's way later this month, Maroochy Music & Visual Arts Festival has dropped its set times for the boutique one-day festival and, good news, punters, it's nearly clash-free!
With headline acts such as Alison Wonderland and The Presets taking the night away, the day will be filled with Gang of Youth, Bernard Fanning, Northeast Party House and Skegss. OKBADLANDS will be opening the day from 10am with Mallrat and Billy Davis & The Good Lords to follow. You're assured a calm and drama-free day with no clashes and the beautiful landscape of Maroochydore to surround you.
In addition, just earlier this week, organisers quietly added a few more additions to the lineup including rising producers Willaris. K and local lads Tim Fuchs and Jawgoh. You can catch these artists on the newly announced second stage titled, "The Love Suite" which runs parallel to the main stage. Designed to be a relaxing getaway from the mayhem of the main stage, The Love Suite will have arts and crafts happening all day soundtracked by the rising electronic talent of Australia.
Read out recent feature on MMVAF HERE. Last remaining tickets are still on sale HERE.
Maroochy Music & Visual Arts Festival 2017 Lineup
Alison Wonderland
The Presets
Bernard Fanning
Gang of Youths
Horrorshow
Anna Of The North (Norway)
Northeast Party House
Skegss
Mallrat
Billy Davis & The Good Lords
OKBadlands
Willaris. K
Tim Fuchs
Jawgoh
Visual Arts:
Lucas Salton
Beastman
Frank & Mimi
Bonnie Jenkins
Wintercroft
Design Lab vs Tiamco
Rhys Gordon
Conrad Square
Sepik Totems
Thom Stuart
Jake Reston