Meredith Music Festival Announces First Act, Opens Ballot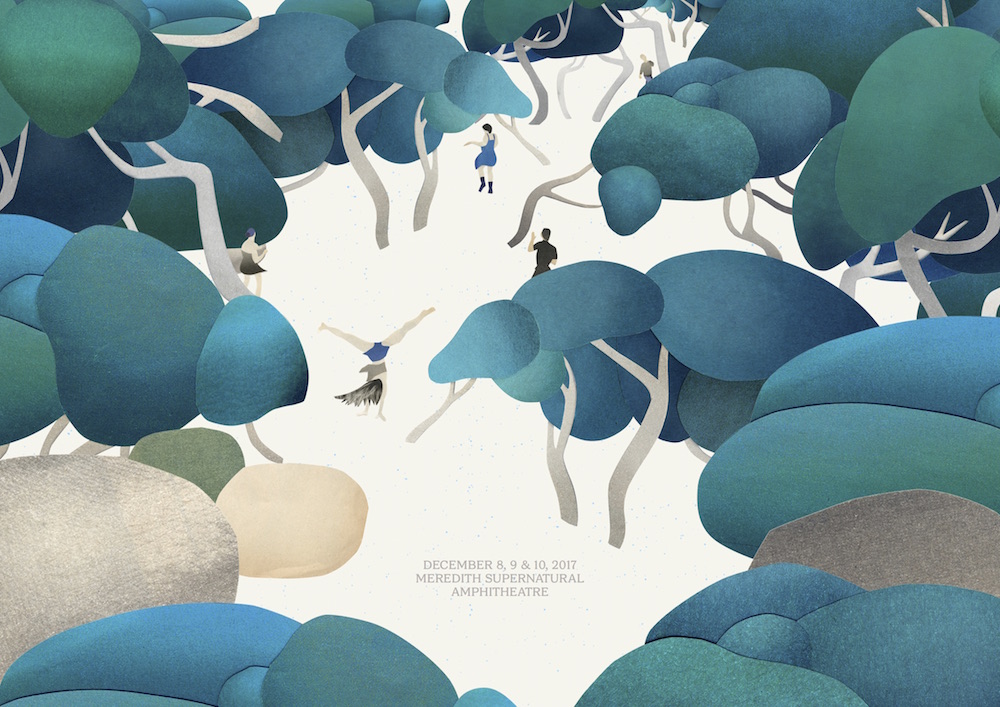 Victorian (and really any other) music fans, rejoice! For Meredith Music Festival is back once more! Now on it's 27th rendition, the (super)naturalistic and super zen music gathering will be moving your way late in the year, giving you the chance to rock out, chill out and zone out in one of Australia's coolest live spots. And to get you in the mood for it all, the festival has dropped it's first act, and opened the ticket ballot to all comers. Well, most comers, but more on that later.
For those who aren't so versed in the Meredith Music Festival, the little town in Victoria hosts one of the most laid back and chilled events of the year, with some huge acts, both domestic and international, and promises you a chance to get away from it all. At the secluded Supernatural Amphitheatre, or The Sup' as they like to refer to it, audiences can hang out and get into their tunes over three days and two nights, with no clashes on the one stage, and according to the organisers, there's plenty of time and space for an anything goes attitude!
The first act to be announced for this year's festival is none other than New Zealand's "gothic folk" songstress Aldous Harding. If you're new to Harding's work, her unique vocal style makes for a smooth and almost mysterious aura when it is combined with all manner of instrumentation and song construction that she takes on. At times her work can feel gloomy and uplifting at the same time, and you're never 100% sure what you'll get next at any time.
Meredith Music Festival's whole aim is to get away from all the bullsh*t, back to a more natural state, and that's why you'll find so many good vibes there. They have a "no d*ckheads" policy, it's all BYO and you won't find any corporate sponsorship, which lets all the "wonderful and weird" parts of people shine through! In the last two years, artists like Father John Misty, Briggs, King Gizzard, and Peaches have all made appearances at the festival, so you know the rest of the lineup that will be joining Aldous Harding will be swell!
If you're looking to add your name to the ballot for tickets, head HERE, and you should check out the dates, and Aldous Harding's Imagining My Man video below.
Meredith Music Festival 2017
FRI 08 DEC – SUN 10 DEC
Meredith Supernatural Amphitheatre, Meredith, VIC
Get Tickets HERE