Nick Oliveri Leads "All Killer" Mojo Burning 2017 Lineup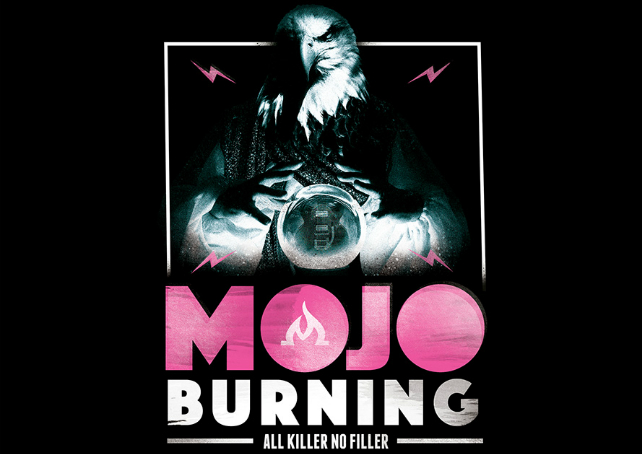 Us Aussies f*cking love our rock, almost as much as an ice-cold VB Milton Mango. Queensland has a proud history of fostering some of the best rock groups ever to grace the national airwaves, and Brisbane's annual boutique festival Mojo Burning is doing its part to showcase some of the best contemporary rock bands in the scene!
Headlining this year's instalment is ex-Queens of the Stone Age and Kyuss bass player Nick Oliveri, who has not played in Australia since his solo 'Death Acoustic' tour over seven years ago. In between visits Down Under he's toured with The Dwarves, Mondo Generator, Kyuss Lives, and Bl'ast! just to name a few.
Also featuring in the 20-strong lineup are punk rock veterans SixFtHick, Sydney stoner-blues outfit NARLA, Gold Coast's funkiest ska group Electrik Lemonade, The Dead Ringers, and heaps more.
Mojo Burning organiser Christian Tryhorn says, "landing [Oliveri] is a massive step forward for the festival and hopefully the start of some larger side offerings to come. The day is always packed with great people and a great energy which places it in the top few favourite projects for us throughout the year".
As usual, the fourth annual festival will include a Southern BBQ and muscle car pre-party in the Hamilton Hotel carpark. They'll also be live collaborations between visual artists and the bands performing on stage, an initiative which should add yet another awesome facet to the "all killer, no filler" rock festival!
Mojo Burning festival 2017 lineup:
Nick Oliveri (USA)
The Badlands
The Blackwater Fever
Chase The Sun
Cheap Fakes
The Dead Ringers
Dom Turner & Ian Collard
Electrik Lemonade
Elegant Shiva
Hell & Whisky
Hobo Magic
Hussy Hick
Lepers & Crooks
Mike Elrington
Narla
Rick Dangerous & The Silky Bantams
The Royal Artillery
Sabrina Lawrie & The Hunting Party
Sixfthick
Transvaal Diamond Syndicate
Mojo Burning 2017
SAT 25 MARCH
The Hamilton Hotel, Brisbane
Get Tickets HERE