Why You Should NOT Miss Crystal Castles' Upcoming Australian Shows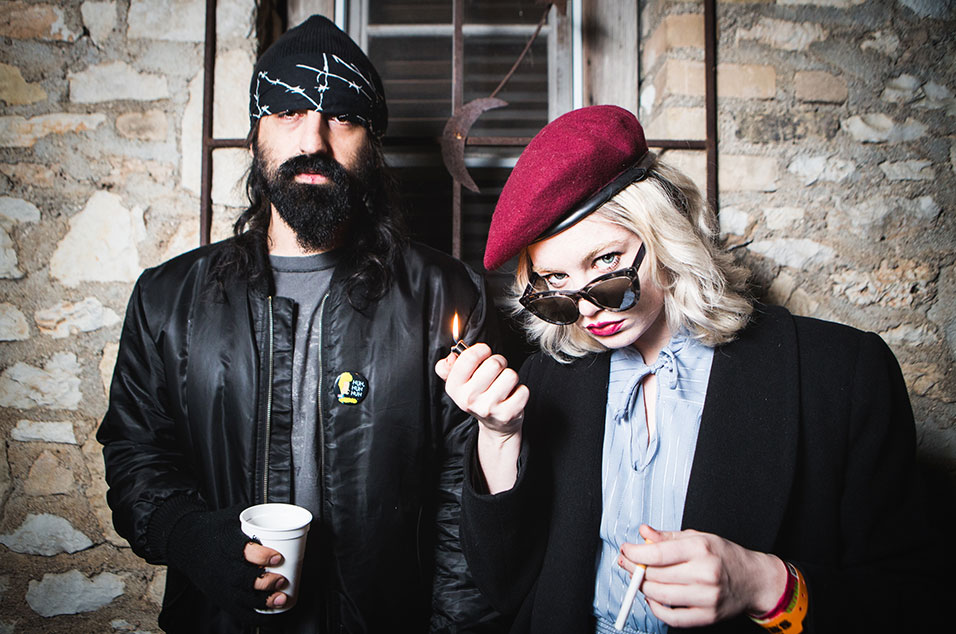 Crystal Castles have always been an act that is beyond entertaining in a live setting. Back in 2014 when they called it a day, we all thought those live memories would be just that… a memory. When they announced their had revival with new lead girl, Edith Frances, more memories can now be made of their epically renowned live show. We've created this rundown of why you should not miss their upcoming Australian shows.
On the previous occasions I have personally seen Crystal Castles, one memory that sticks, is their overly intense light show. This type of loud electro punk requires an epic visual display to back it up, right? Make no mistake the light show that accompanies the intense blips and blops that Crystal Castles bring audibly compliment it in a way you will not forget.
Ethan Kath has a very unique production style. So unique, it's fair to say, that Crystal Castles are in a genre of their own. A strange industrial rave that can have you moshing, dancing, jumping, head banging or just watching. This type of production delivery live is as equally unique, you will hear sounds you won't hear at any other live show.
How high can you go? Normally when we watch an electronica act perform live you always hear complimentary elements to the bass–Crystal Castles are no exception. Once again, uniquely, they have their fair share of insanely high pitched production. Be it high pitched vocals, high synth attacks or strange frequencies that meet in the middle. This is an attribute that needs to be witnessed to fully understand.
Trying to review this band in words is actually difficult. We could throw the experience together with some words but to actually understand the indescribable atmosphere, one needs to be there in person to be taken on this epic journey. Even if you're not a fan of Crystal Castles, I guarantee you will be after witnessing them live.
Crystal Castles Live Dates
SUN 28 MAY
Enmore Theatre, Sydney
TUES 30 MAY
The Tivoli, Brisbane
THURS 1 JUNE
The Forum, Melbourne