Yours & Owls Festival Release Stacked Set Times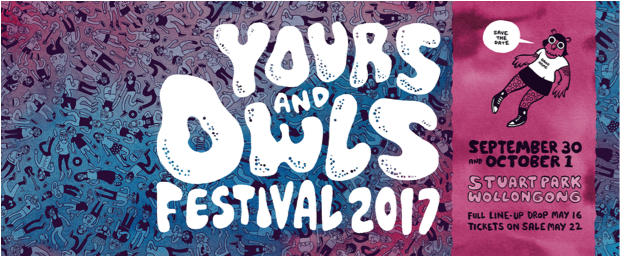 Impressing the fine community of Wollongong with one of this year's finest festival lineups of this year, Yours & Owls have, today, unveiled its set times for the two-day event. Start marking your wish list and planning your food and drink breaks, because the stacked lineup now has an order to it.
With alm0st 12 hour days, over the Saturday and Sunday, Yours & Owls sees the likes of the Presets—who recently killed it at their live return—Northlane, At the Drive In, the recently added Wavves, Crooked Colours, The Preatures, Trophy Eyes and literally so much more. Sprawling across Stuart Park in Wollongong, the two-day festival promotes both local and international talent to the masses.
Scope the set times below and spend the remainder of the month battling it out with your mates as to where and who you'll see at Yours & Owls Festival. Final release tickets are now on sale HERE.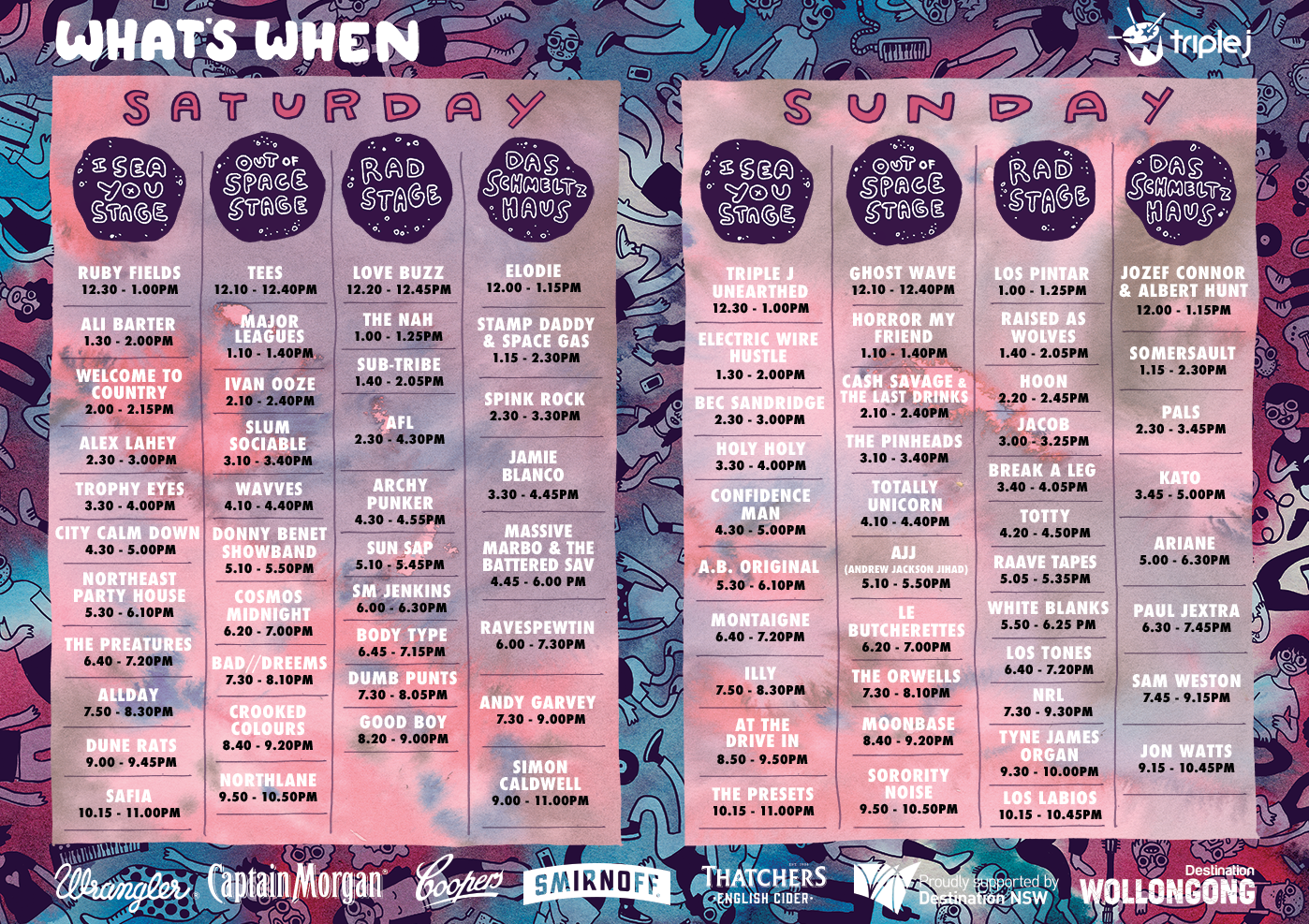 Yours and Owls 2017 Lineup
At The Drive In (US)
Wavves (US)
The Presets
Illy
Dune Rats
All Day
Northlane
SAFIA
The Preatures
Bad//Dreems
A.B. Original
Alex Lahey
Ali Barter
AJJ (US)
City Calm Down
Confidence Man
Cosmo's Midnight
Crooked Colours
HOLY HOLY
Le Butcherettes (US)
Montaigne
Northeast Party House
Sorority Noise (US)
The Orwells (US)
Trophy Eyes
Bec Sandridge
Cash Savage And The Last Drinks
Donny Benet Showband
Electric Wire Hustle (NZ)
Ghost Wave
Gold Class
Ivan Ooze
Major Leagues
Moonbase
The Pinheads
Horror My Friend
Ruby Fields
Slum Sociable
TEES
Totally Unicorn