Peachnoise Reinvent Grease Lightning With 'Bubblegum Lover'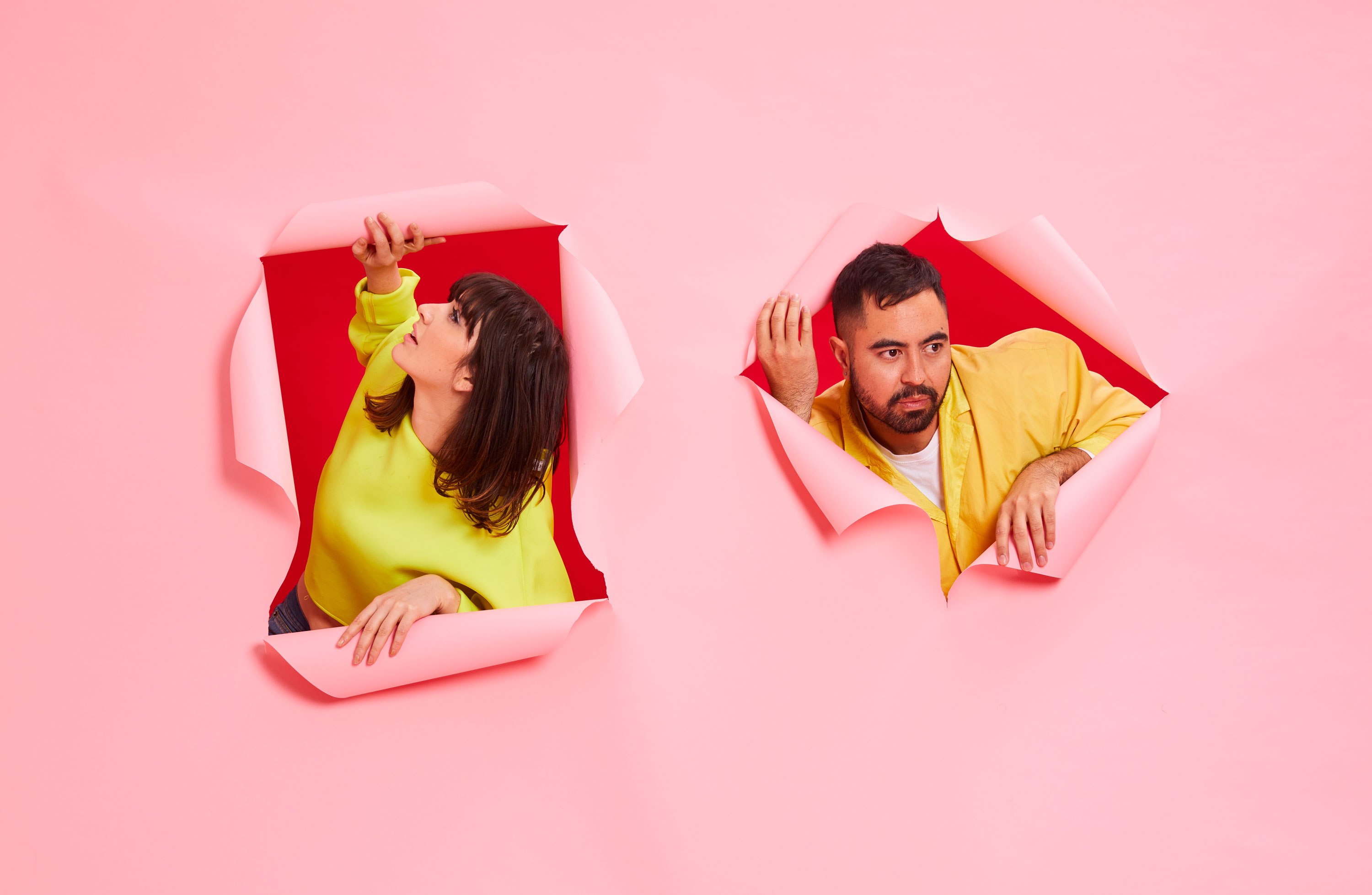 Melbourne's Peachnoise may be one of the most fluid and fun pop acts of the year. With a style and look that the duo have championed through-and-through, the baroque-pop group's new single, Bubblegum Lover, is their most striking and effervescent yet.
If you're getting a huge wave of Kimbra vibes on Bubblegum Lover, you're on the right path as one half of Peachnoise, Fagan Wilcox, has previously worked with the New Zealand songstress. His retro-influenced production runs deep throughout the entire aesthetic of the group—from the presentation to the incredible new video clip for Bubblegum Lover. The other half of the duo, Gina Somfleth, holds an effortlessly smooth vocal range that attains to the baroque. Emphasising Wilcox's intricate production, Somfleth's natural chemistry and booming range holds comparisons to Nai Palm—whom the band have played support to in the past.
The video, as mentioned before, is a loose interpretation of Grease following the dynamic of the Peach Girls and Noise Boys. The overall style and running gags in the video plays to the dazzling and quirky pop production incredibly well. It's a joy to watch, and listen, all the way through and it's already been heralded as one of the best music videos of the year.
Peachnoise will be playing a couple of dates in Melbourne next month. One as part of Fright Night Music's showcase event at the Evelyn Rooftop alongside Slowcoaching and more; the other, at Loop Bar for Melbourne Music Week. Scope the details below as well as the incredible video for new single, Bubblegum Lover.
Peachnoise Live Dates

TUES 6 NOV
The Evelyn Rooftop, Melbourne
TUES 23 NOV
Loop Bar, Melbourne