Peter Bibby Returns With The Quick-Witted 'Work For Arseholes'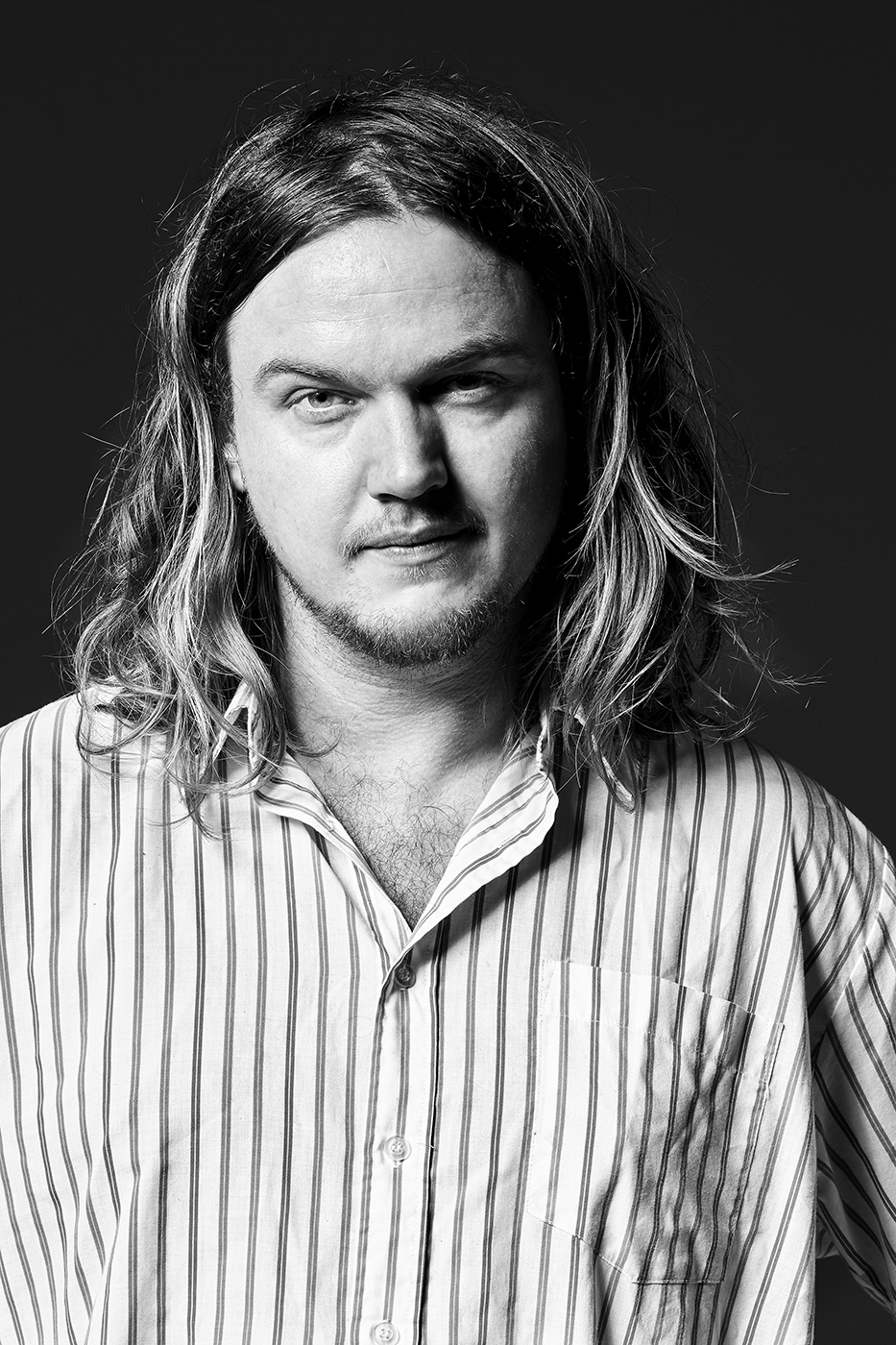 With a penchant for potent storytelling and a dire strain for indie-rock, Perth's Peter Bibby has returned. After some time between drinks, the singer-songwriter has unveiled his new single, Work For Arseholes, as well as a new album and national tour.
Peter Bibby paints one hell of a vivid picture. His storytelling and songwriting ability is unlike anything else in this country. On Work For Arseholes, his crafty mind rings true, placing emphasis on quick witted phrasing and witty lyrical formations. Through all of this, Peter Bibby embeds his lyrics on an intriguing bed of devilish, country-twanged indie-rock.
The Spinning Top maverick—home to POND, Gum and more—blew the country away with his 2014 debut album, 'Butcher/Hairstylist/Beautician'. Since then, he's been touring on-and-off but keeping a relatively low profile. 'Grand Champion'—released on Friday 28 September—is his return to form and follows his national appearance at Laneway Festival and support slots with Melody Pool, The Peep Tempel and more.
For the entirety of October, Peter Bibby will be touring the country back-to-front. From the east coast—Byron Bay, Brisbane and Gold Coast—the long ignored corner of Hobart, the stalwart is bringing his new album to fans far and wide.
Stream Work For Arseholes below. Pre-order 'Grand Champion' HERE.
Peter Bibby Live Dates
THURS 4 OCT
Workers Club, Geelong
FRI 5 OCT
The Curtin, Melbourne
SAT 6 OCT
The Waratah, Hobart
THURS 11 OCT
Rocket Bar, Adelaide
FRI 12 OCT
Badlands, Perth
SAT 13 OCT
Prince Of Wales, Bunbury
THURS 18 OCT
Black Bear Lodge, Brisbane
FRI 19 OCT
The Northern, Byron Bay
SAT 20 OCT
Miami Shark Bar, Gold Coast
WED 24 OCT
The Cambridge Hotel, Newcastle
THURS 25 OCT
The Lansdowne, Sydney
FRI 26 OCT
Strawberry Boogie @ UOW Uni Bar, Wollongong
SUN 28 OCT
Transit Bar, Canberra
TICKETS