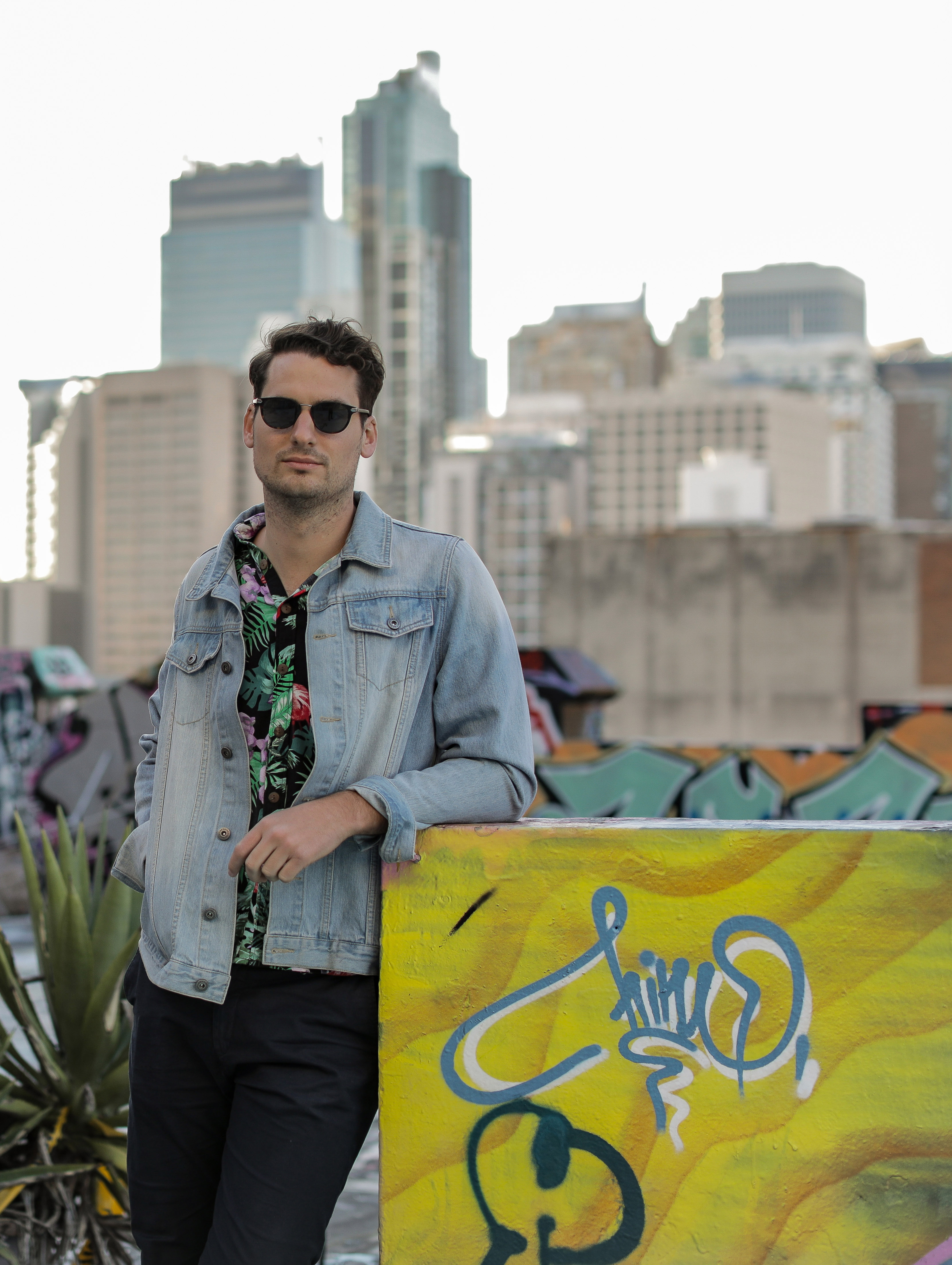 Picks. A segment where artists peel the curtain back a little bit on the inspiration and creative processes from their recently released music. This week: Feather Touch. This young producer is bringing a zany, fresh and new twist onto the scene. Need You is the artist's latest. Co-produced by Kult Kyss' Haxx, the single sees the producer employ more of his own vocal ability in the mix, while amplifying his twisted electronica on top.
Regurgitator – 'Unit'
This album is huge, especially when you think about what music was out at the time. I think that the artists from the modular era (Cut Copy, the Presets, Van She, etc) owe a lot to Regurgitator, who with this album, really blurred the lines between what was dance/electronic based music and what bands could do. I got drawn in by songs like Black Bugs, which appealed to the high school garage band guitarist I was at the time, because it had the stuff that blink-182 and Green Day had. At the same time, I was introduced to—and made to dance by—electronic master pieces like ! (The Song Formerly Known As) and I Will Lick Your Arsehole (the title of which saw my brother grounded when he brought the album home). It's an album that's all the more ludicrous when you hear the music they were releasing before this.
The Streets – Original Pirate Material
Another album that blends things no one had thought to bring together before. Mike Skinner's ear for samples is ridiculous and no where did it work better than this record. He brought Brit-pop, house music and UK rap together in a way that is somehow not jarring. His humour and amazing way with words holds together a great mix of songs that are in a precision perfect order that builds an amazing energy and narrative. Turn The Page is dripping with brooding emotion at the start the same way Weak Become Heros elicits euphoria towards the close.
Jamie XX – 'In Colour'
I have no greater regret than missing Jamie XX tour this album. I've fallen asleep listening to this album on international flights too many times to not love it. The production is perfection. If you aren't listening to it on super crisp headphones or speakers, you are missing significant amounts. James Thomas Smith (XX) meshes some really delicious ambient left of centre tracks (Sleep Sound, Obvs) with two amazing pop singles in Loud Places and I Know There's Gunna Be (Good Times).
Rationale – 'Rationale'
Rationale is an amazing artist who, for some reason, I am yet to work out doesn't seem to have picked up much of a following in Australia. His music is unashamed pop and his voice blends Tracy Chapman with some new and unique. I loved so much of this album because it's meticulously planned there are some standouts that earned special on repeat listening. Loving Life's tropical house-y vibes are a dream, Fuel To The Fire is bold and passionate and Fast Lane is just a mammoth song that highlights the best of what rationale has to offer (listen to his Radio 1 'Piano Sessions' version if you want spine tingles).
Bloc Party – Silent Alarm
This album is so special to me and I can't wait to see it performed in full live when what's left of Bloc Party take it to Australia later this year. It is so energetic, passionate and unguarded. Matt Tong's drumming and Kele's vocals and lyrical brilliance are standouts and from the moment Like Eating Glass kicks off this album doesn't lose it's momentum. It gives you a few breaks, like down tempo Blue Light and also delivers two indie classics in Banquet and This Modern Love. Whenever Boys Noize's remix of Banquet came on at a club, I was front and centre pumping fists.