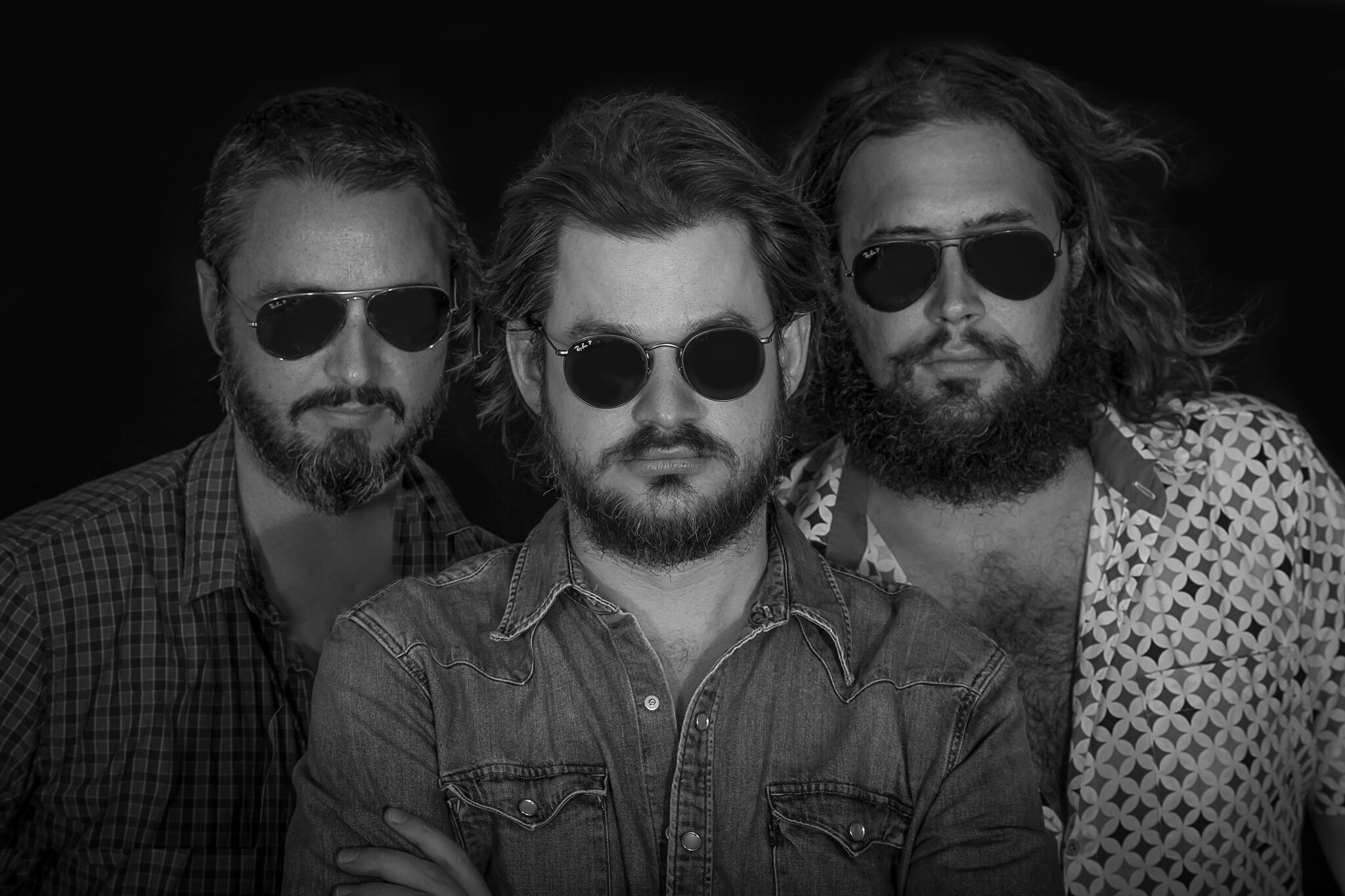 Launching: Picks. A new AAA Backstage segment where artists peel the curtain back a little bit on the inspiration and creative processes from their recently released music. This week–Junior Danger. Classfying themselves as "swamp rock" I'll be forever damned if this three-piece doesn't nail it each and every time. Dirt and Grime is the group's latest and wholly captures Junior Danger's frivolity and raucous presence.
Mickey Mouse and the Goodbye Man – Grinderman
Man, what can I say; this is a goddamn bell ringer of a song. I could pick any ditty off the 'Grinderman 2' album when talking about influences at the time but this one just warms the inside of your pants zipper. The perfect example of Nick Cave's ability to spit out filth and make it sexy while Warren Ellis wipes the shit-eating grin of your face with a well timed cannon ball to the chops. Man, what a song, what an album.
The Gravediggers Song – Mark Lanegan Band
What a badass. This is the type of song that must make Justin Bieber piss his pants out of pure fear. This is what a love song should be, pain and suffering. That's love, not this 15-year-old Hollywoodised bucket of vomit pumped out to the masses that are told what to like. If you feed someone shit from the day they're born eventually he or she like the taste. Mark Lanegan is a well-cooked medium rare steak with a side of baked potatoes and fresh vegetables smothered in gravy. What a badass.
Hollywood Forever Cemetery Sings – Father John Misty
For some this may seem like a strange choice but I guess if you don't get FJM there's a good chance you're the type of person he's singing about! Not too many artists have the ability to throw the absurdity of life into a well packaged, shrink wrapped piece of art and make you willingly pass your hard earned over the counter before choking on the corners as you stuff it down your throat. Poignant lyrics, jangling guitars and a beat that'll make you grind like a Tuesday noon-shift stripper.
Jumpin' Jack Flash – The Rolling Stones
Keith Richards would be the single biggest influence on my guitar playing (and lifestyle in general). Keith once stated, "If you're going to kick authority in the teeth, you might as well use two feet." This song definitely does that and like a mule kick to the nuts it shall buckle thou to thy knees praying for mercy. Pair Keith's trademark tone with Mick's swagger and you'll soon be asking yourself, "what the fuck are we doing out here in the middle of the desert?"
Smooth Sailing – Queens of the Stone Age
No list of songs that influenced Junior Danger would be complete without an appearance from Mr Josh Homme. 'Like Clockwork' came out around the same time we were starting to copulate our current batch of super smash hits due to be released this summer and it's fair to say it was on heavier rotation than a bong on schoolies week. Smooth Sailing is a petri dish mix of sleaze, lust and romance heated up to the exact temperature required to create a warm, moist environment for bacteria to grow, just how we like it. Well, with all that said & done, I'm off to do the damage that needs getting done.