Platform 2's 'Men Are From Mars' Is Ultra Charming & Clever Indie-Pop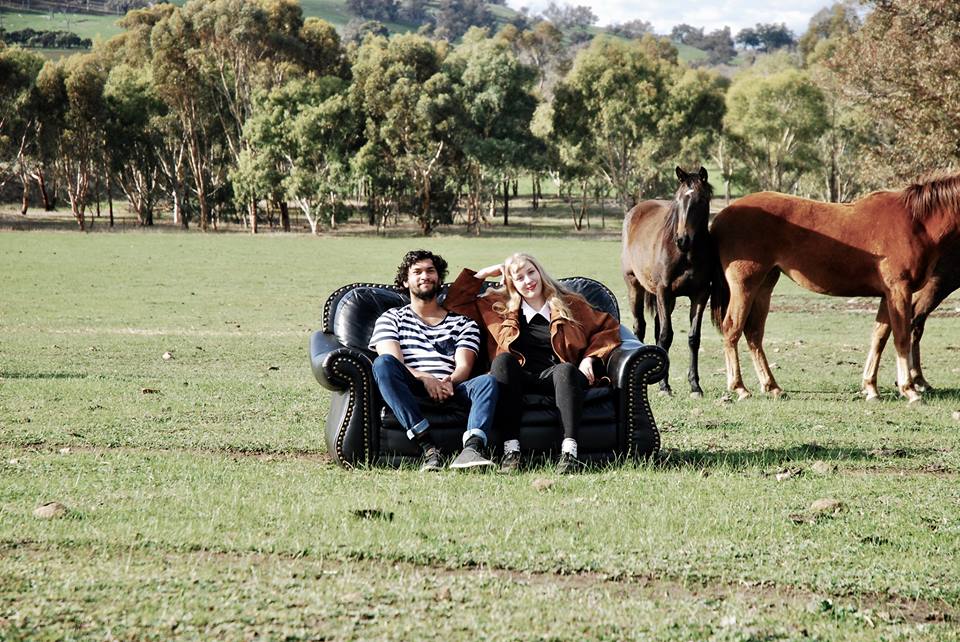 Dropping on Valentines Day, Platform 2's Men Are From Mars is the sweetest bit of indie-folk to come so far this year. The band, comprised of Aaron Birch and Grace Newton-Wordsworth, quickly grew a loveable, yet awkward at first, kinship and love of songwriting. A special chemistry formed between the duo and what we're left with is a sickly sweet reinterpretation of brisk indie-pop.
Oozing charm like nobody's business, Men Are From Mars is a beautiful song, through and through. Simple in design, yet deep in execution, Platform 2 what they know well and amplify it to an energetic, romantic and memorable level. The song's apex toward the back half is almost too good to go unnoticed.
The accompanying video clip is charm personified. It symbolises youth and those budding friendships that spawn from a love of imagination—brought to life in the band's costumes. And take about some incredible set pieces in this video! Taking the Perth landscape for all it's got, Platform 2 show what the Western lands have to offer. I couldn't take my eyes off the screen the entire time—it's a beautiful visual story backed by even greater source material.
From small beginnings with their debut EP 'Make Believe' crafted as a more folk sound, to the delightful pop sound we now hear, Platform 2 are just getting started. Their debut EP was also nominated for a Western Australian Music Award.
To launch the new single, Platform 2 will be playing two very intimate shows in their hometown of Perth—their big show is at Four5Nine. All gig details are below along with their new single, Men Are From Mars.
Platform 2 Live Dates
THURS 15 MAR
The Sewing Room, Perth
WED 21 MAR
Four5Nine, Perth