PREMIERE: Brave The Power of Aspirations' 'Calamity'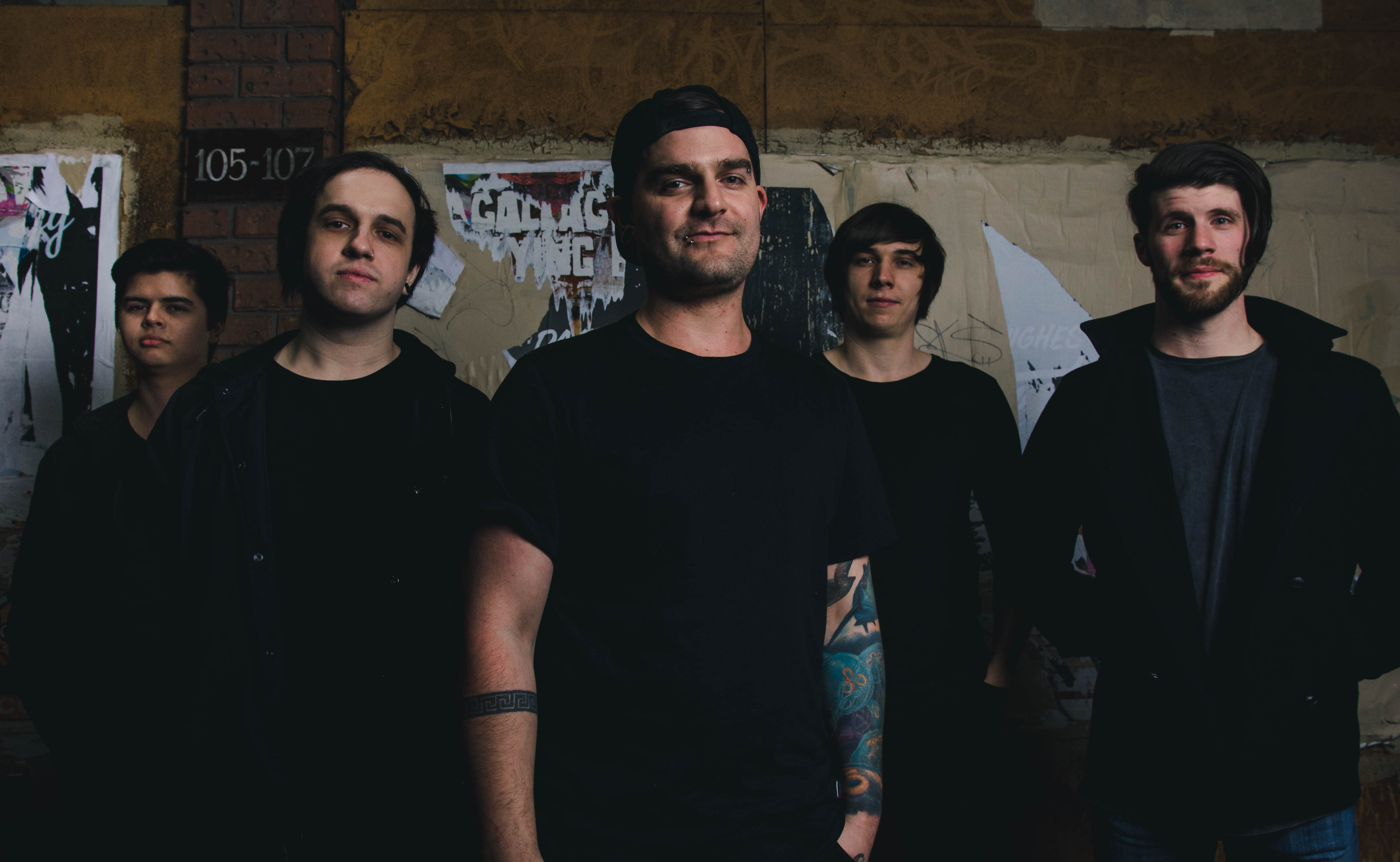 Two EPs under their belts and a slew of incredible support shows on their resume, Aspirations are ready to step out on a new journey for their sound—eschewing a new chapter for the hardcore five-piece is their most resolute single to date, Calamity. Ahead of its official release, Aspirations are giving AAA Backstage readers a first look at their new single and video for Calamity.
Aspirations' power come from their aptitude to build tension. Patience wouldn't be a typical trait associated with such heavy, powerful music such as Aspirations', however the group's build and release technique pays off incredible well throughout the entire track. This is further exemplified by Calamity's striking lyrics with vocalist, Jon Demertzis, dictating, "Cascading calamity / I will hold my head above the waves / Fortune favours the brave"
Sonically, Calamity strikes an opposition between electronic and hardcore. Rather than battling with the two genres, they find a beautiful middle ground of raucous textures and bombastic soundscapes. Calamity is, essentially, a melting pot of warping bass and pounding guitar riffs all amplified by Demertzis' and Danny Twys' complimentary vocal deliveries. Heavy music with a purpose, Calamity lives up to its propulsive and destructive name.
To put it lightly, it's all coming up Milhouse for this Adelaide group having previously shared the stage with hardcore heavyweights such as Hellions, House vs. Hurricane, In Hearts Wake, Buried In Verona and Confession, just to name a few.
If you're fanging to catch Aspirations in the live setting, they'll be playing two very special shows in August. One as part of A Night of Tim Burton at Bang in Melbourne along with Ocean Sleeper; the other, they're own single launch in their home town with Advocates, Behold the Sea, Temple of Athena and Alda Sky all joining the fray.
Scope their show details below and view Calamity, exclusively, below.
Aspirations Live Dates
SAT 5 AUG
Bang, Melbourne
SAT 12 AUG
Enigma Bar, Adelaide