PREMIERE: Capital Gains' Angular Punk Speaks Of Solitude & Gardening On 'Foster'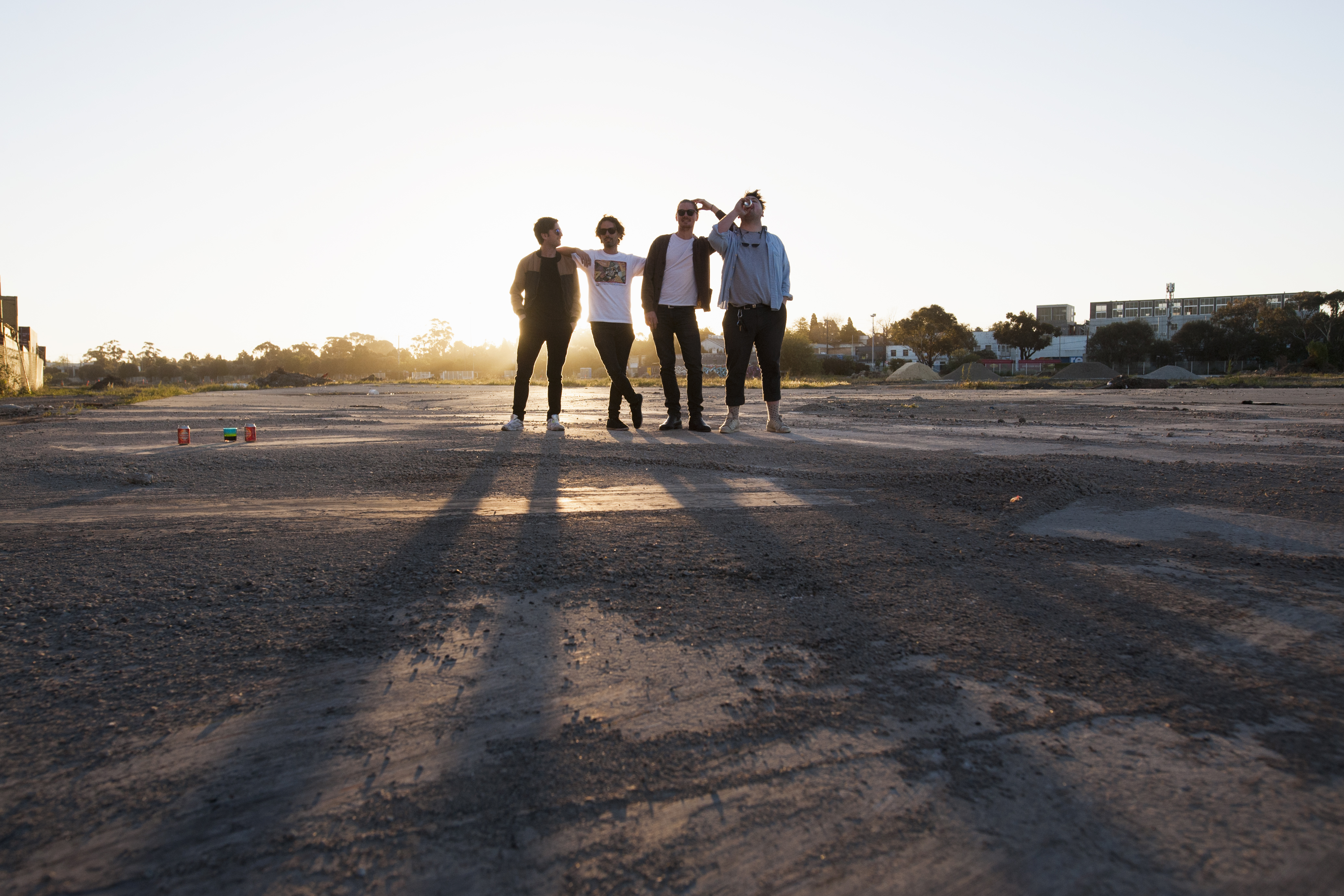 Capital Gains, from Melbourne, are relatively new to the scene, but, with their debut EP, 'Foster', they've seemingly breached the grassroots fixation and moved onto higher calamities. Highly characteristic and propelled by their signature brazen guitar tones, Capital Gains's 'Foster' is one of the best releases to come out of Melbourne this year. Before its official release, AAA Backstage are pleased to offer to exclusive premiere.
To kick things off, EP opener, Grow, is the group's most abrasive move—polarising and dividing early on. A tactical move, however, as 'Foster' quickly separates the fans from the casual listeners—if you're not enthused by what Grow offers you, best peel off now. That's not to say Grow sets a precedent for the remainder of the EP; almost the opposite as tracks such as Walking and Jail have a more ambling, singer-songwriter pace combined with their razor sharp guitar aesthetics. Enough said about the guitars and their immaculately pitched sounds, Capital Gains' other brooding asset is singer, and guitarist, Seb Cunningham. His vocals cut deep and each word he deliver packs an incredible punch.
Let's get the obvious out of the way. Whatever Mickey Young touches, turns to absolute gold. A God among the Melbourne garage scene for many years, his mastering work on 'Foster' has pushed what is a layered, complex and gritty five-track EP into a collection of songs that's worthy of Pitchfork-level of recognition—if they can acknowledge Bed Wettin' Boys and Total Control, then Capital Gains is assured to be on their watch list. Young's work wouldn't be what it is, however, without the technical genius of the band who entirely recorded and mixed the EP themselves.
The EP was recorded over a cruel three-day period fuelled by sausage rolls and bottles of Bowler's Run. The end result—a high octane and jagged collection of punk songs that beat and bleed with this four-piece's distinctive qualities. You can hear their ferocious attitudes, their experimentation in songwriting and the frustrations associated with it. Though it doesn't revolve around negativity, Capital Gains—akin to The Peep Tempel—harken the angular and its cataclysmic guitar tones. 'Foster' is described as, "distinct, yet interlinked songs traversing themes of solitude, joy and the frustrations of gardening." If that's not quintessentially Melbourne, then I certainly don't know what is.
If there needed to be any more convincing of how great this band is, Capital Gains are also releasing 'Foster' on cassette, as well digital, through their Bandcamp HERE. That will be available 1 December.
To celebrate the release of the debut EP, Capital Gains will be playing a very special show at their local record store, Record Paradise, in Brunswick. Dig through some crates and head bang to Capital Gains and special guest Moody Beaches early next month. See the show details below along with the exclusive stream of 'Foster' below.
Capital Gains Live Dates
SUN 3 DEC
Record Paradise, Brunswick