PREMIERE: Electric Zebra's 'Escalator' Hits You In The Face & Steals Your Wallet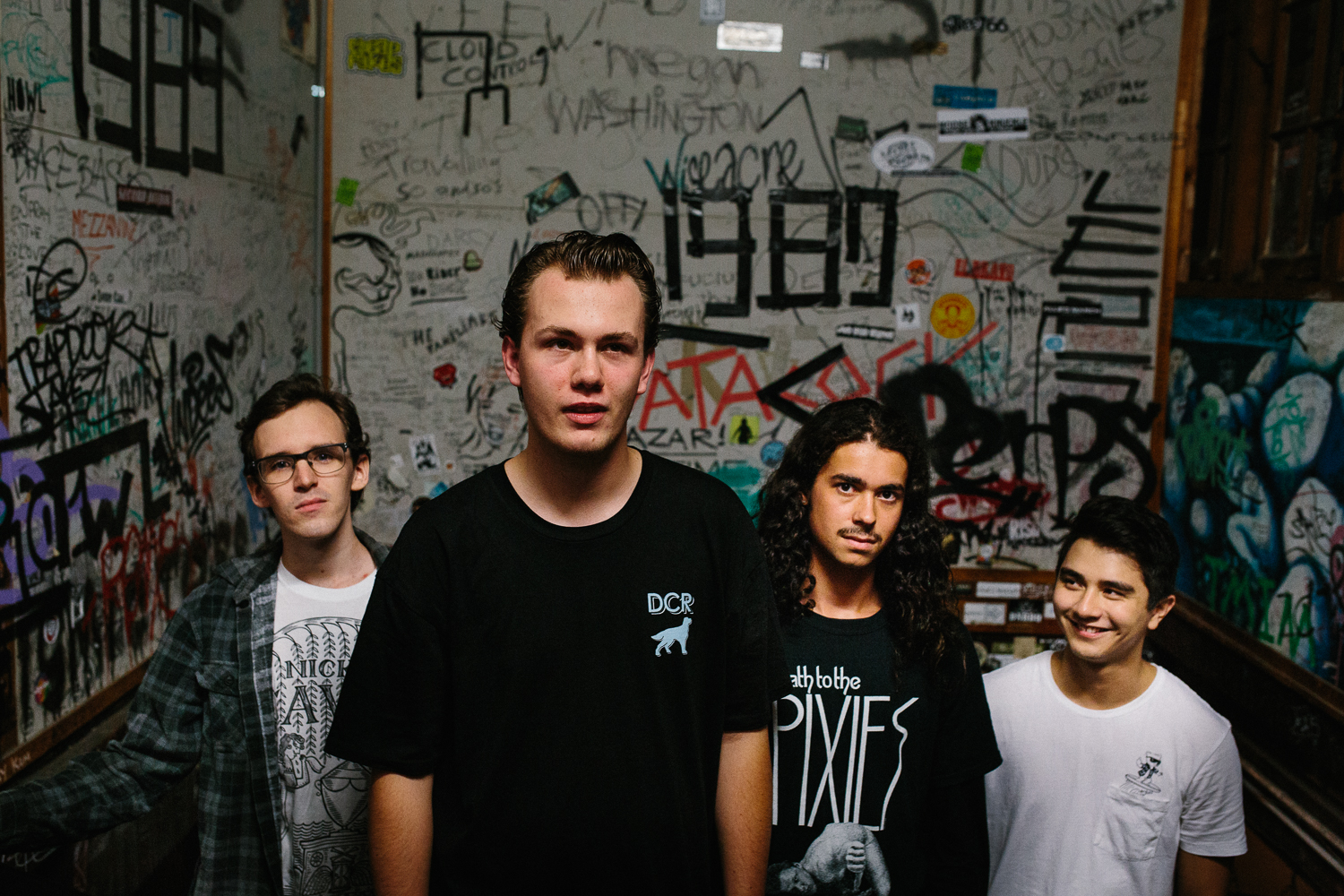 I could open up this article stating the obvious: that grunge is most certainly not dead. But I won't. I'll just say that Electric Zebra, hailing from the Gold Coast, is one of the most innovative bands of the genre in this day and age. Rather than looking to the past, their forward-thinking and progressive musical ideas to the counter-culture has made for some huge singles—I Blink, Serpico and Ambition. The group are ready to drop their new one, Escalator, and AAA Backstage has the exclusive premiere before its release tomorrow.
We last updated you Electric Zebra back in November of last year when, at the time, we thought they'd released their most resolute single yet. Thankfully, they've followed it up with another rip-snorter, Escalator. More recently, they supported US juggernauts Cloud Nothings in Brisbane!
It's a shorter effort from the group, but that doesn't stop them filling it with all the raw energy they have. The track hits you hard in the face and leaves you broke. Once that chorus hits, you're in; there's no turning back. Speaking of progression, Electric Zebra has seemingly beefed up their guitar tones and drumming effort tenfold.
If you've caught Electric Zebra gigging around lately—which you should have, they play everywhere—you might find Escalator a little familiar. It's been dropped more than enough in their live sets and usually gets the crowd jumping pretty high. Escalator was spawned in the Brisbane institution of The Shed—where Violent Soho have created their weight worth in golden albums—with producer Darek Mudge, of Screamfeeder.
Electric Zebra are celebrating the launch of the single with a couple of dates in April. They'll be taking part in the very large and prestigious Bleach* Festival on the Gold Coast—alongside Aqulia Young, The Delicates and GD FRNDS DJs—and they're joining a Rare Finds lineup in Brisbane the Mid Ayr and Halycon Drive.
Electric Zebra Live Dates
FRI 6 APR
Bleach* Festival, Gold Coast
FRI 13 APR
Black Bear Lodge, Brisbane