PREMIERE: Explore The Trials & Tribulations of Country Music With Georgia State Line's EP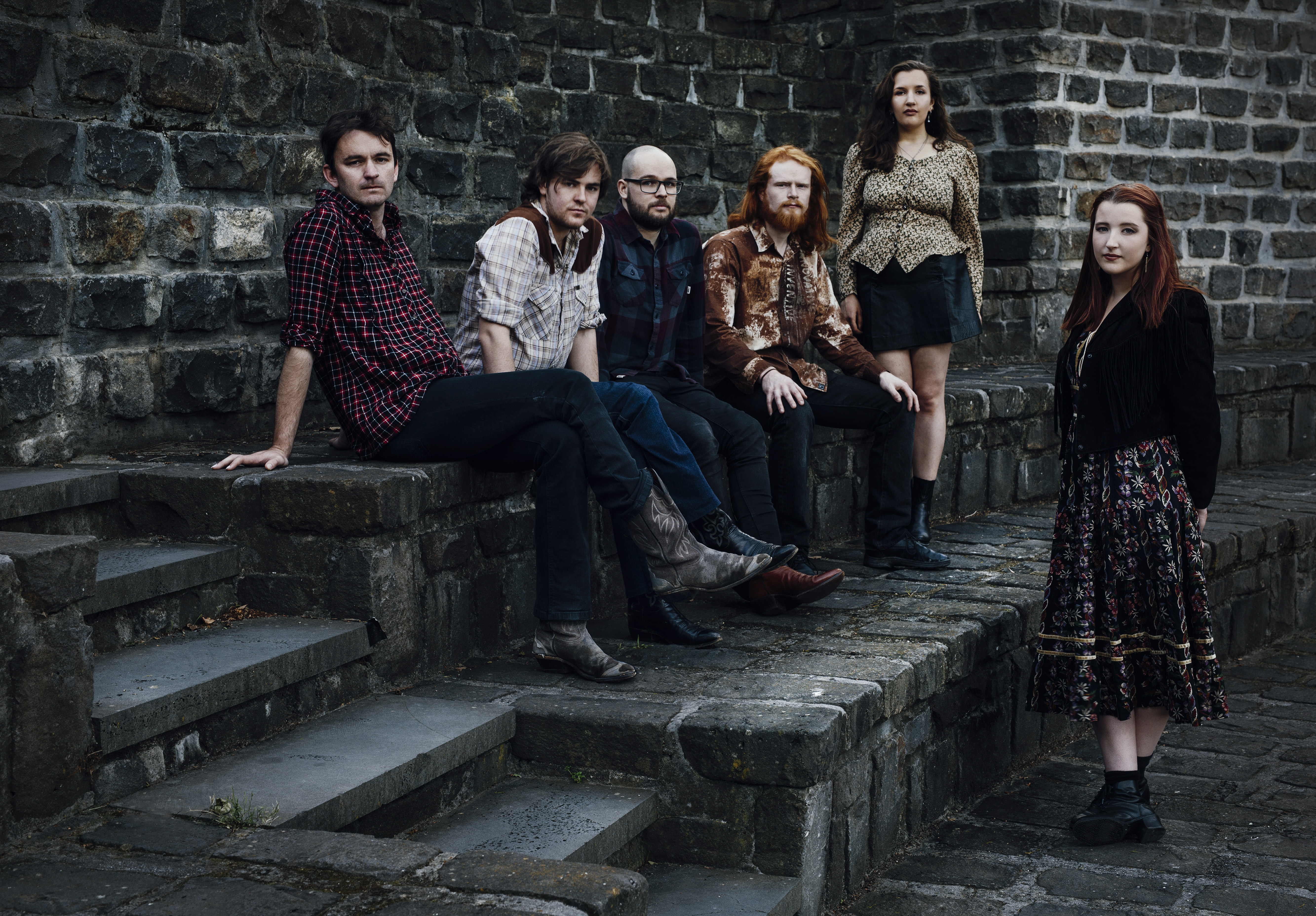 Georgia State Line, a six-piece hailing from different regional areas of Victoria, have crafted one of Australia's finest and most authentic collection of country music songs. With their new EP, 'Heaven Knows', Georgia State Line recline into a world of warm lyrics and guitar twangs. AAA Backstage have been given the exclusive first listen of the band's new EP before its release.
The seasoned six-piece's 'Heaven Knows' EP is certainly their grandest and arguably their most consistent release to date. With its affectionate hooks, this EP is both a paean to country music romance and a mission statement. Georgia State Line carve their own distinctions, adding beautiful tones and rock-flavoured introspections into their already breezy country music.
The EP's title track, Heaven Knows, should be commended for it's downright effective simplicity; while River feels complete, warmed and lived-in–just like good country music should. Waiting, the EP's closer, is probably the clear standout–a tender and subvert moment that allows the entire band to shine so brightly.
'Heaven Knows' puts Georgia State Line on a pedestal of their own–standing far and wide above the country music niche that surrounds the genre, and it's cultural context in Australia. Produced and engineered by Aj Bradford, who's helping hand put 'Heaven Knows' to the quality you hear today, takes the band to a more American-twanged country sound–perfect for this young group as being heard by American country music lovers is something any band should reach for.
If 'Heaven Knows' has grabbed your attention enough, best catch Georgia State Line when they, well, cross a few state lines on tour throughout July and August. Scope the dates below and stream the EP, in full, too.
Georgia State Line Live Dates
SUN 23 JULY
Spott Mallard, Brunswick
SAT 5 AUG
Torquay Bowls Club, Torquay
SUN6 AUG
Old Hepburn Hotel, Hepburn Springs
THURS 10 AUG
Sooki Lounge, Belgrave
FRI 11 AUG
Saints + Sailors, Portarlington
SAT 12 AUG
The Loft, Warrnambool
SUN 13 AUG
Martians Cafe, Deans Marsh
SAT 19 AUG
Old Church On The Hill, Bendigo