PREMIERE: J M S Harrison Eschews Singularity Empathy On 'Build Up Nerve'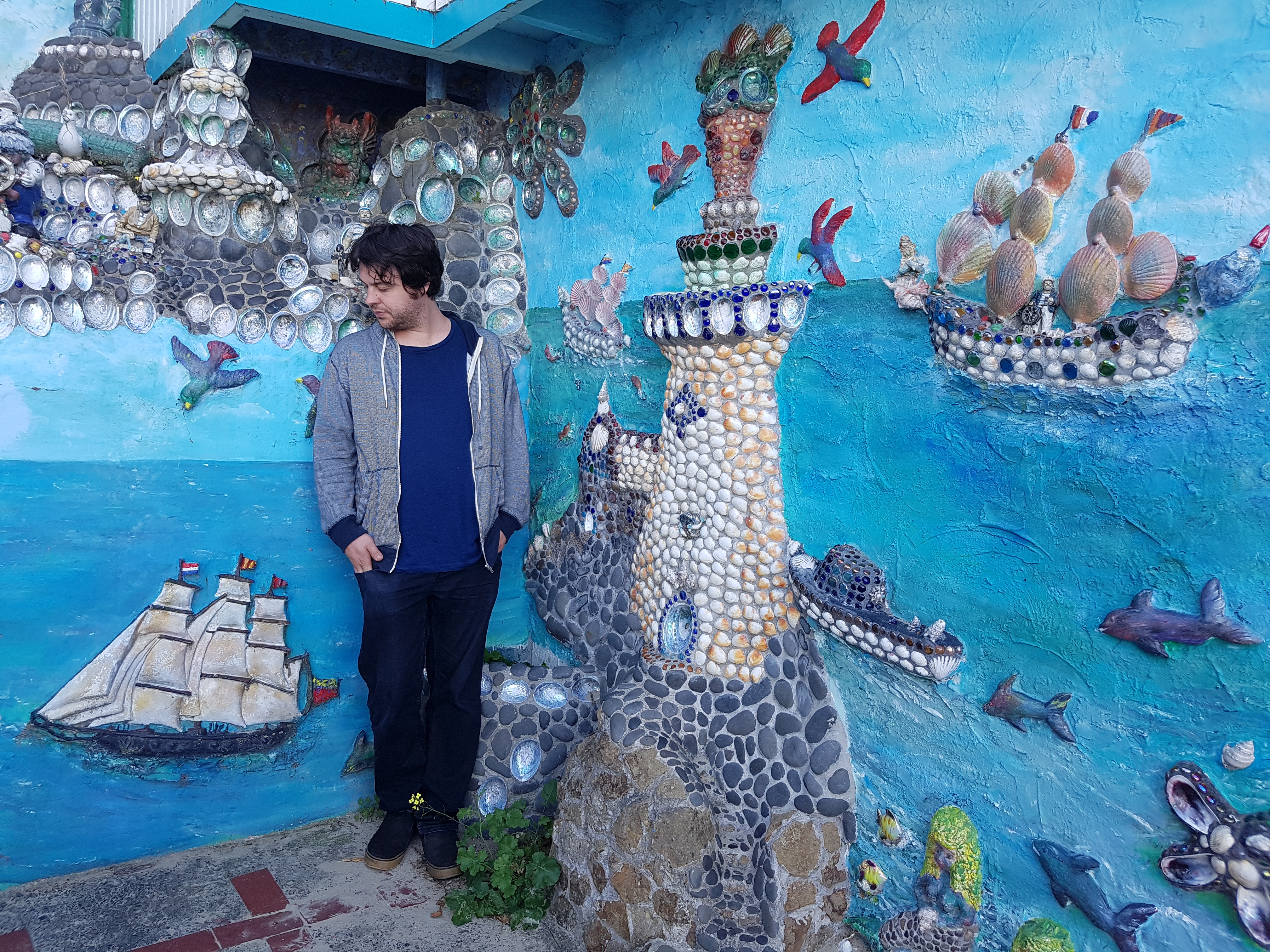 J M S Harrion is one busy guy. Between his post-punk-cross-emo solo tunes making the rounds, he also leads a raucous Melbourne group, Old Etiquettes, who represent a changing dichotomy of punk catharsis in the local scene. Speaking of his solo music, Harrison's new track, and accompanying video, Build Up Nerve, is being premiered exclusively today on AAA Backstage.
Reiterating just how busy this Melbourne musician is, his second solo record, 'Traced Out', was released last November—one year following his debut, 'Tales Surround The Lighthouse Lamp'. Between that, Old Etiquettes also released an album titled, 'A Blur Again' and toured solo and with his band relentlessly. Build Up Nerve is J M S Harrison's parting gift for 'Traced Out'. He's also mentioned that his third solo studio LP has been written and is set to release later this year.
There's a feint air of relatability in the video clip. Filmed in the veil of night in the Brisbane streets of West End, Highgate Hill and Southbank on New Years Eve, Harrison traverses the suburbs as if filmed like a handycam horror movie. However, when paired with the laid back grooves of Build Up Nerve, it instead serves as a home movie style viewing—pulling back the curtain on this musician's life without even showing his face. Coated in a gloomy greyscale and sepia toned film, Harrison's documentation of houses, city landscapes and fireworks, in the distance, eschews a very special kind of emotion from the singer songwriter.
Musically, there's fewer lyrics in this track compared to Harrison's other work. Instead it relies on the some amount of context Harrison offers mixed with the bridging guitar chords and plodding drums. In this case, Build Up Nerve is best served as an audio-visual experience as the video fills in the blanks with its carefully edited imagery.
View the amazing video for Build Up Nerve and scope J M S Harrison's full schedule of live dates below. His performance at the Evelyn Hotel will be with a full live band and the Croxton Bandroom appearance will be with Harrison's other band, Old Etiquettes, in support of The Clouds and Falling Joys.
J M S Harrison Live Dates
SAT 13 JAN
Exeter, Adelaide
SUN 21 JAN
The Reverence Hotel, Melbourne
TUES 30 JAN
Evelyn Hotel, Melbourne
FRI 16 FEB
The Croxton, Melbourne