PREMIERE: Karl S. Williams Is A Multi-Faceted Artist On Blood To Give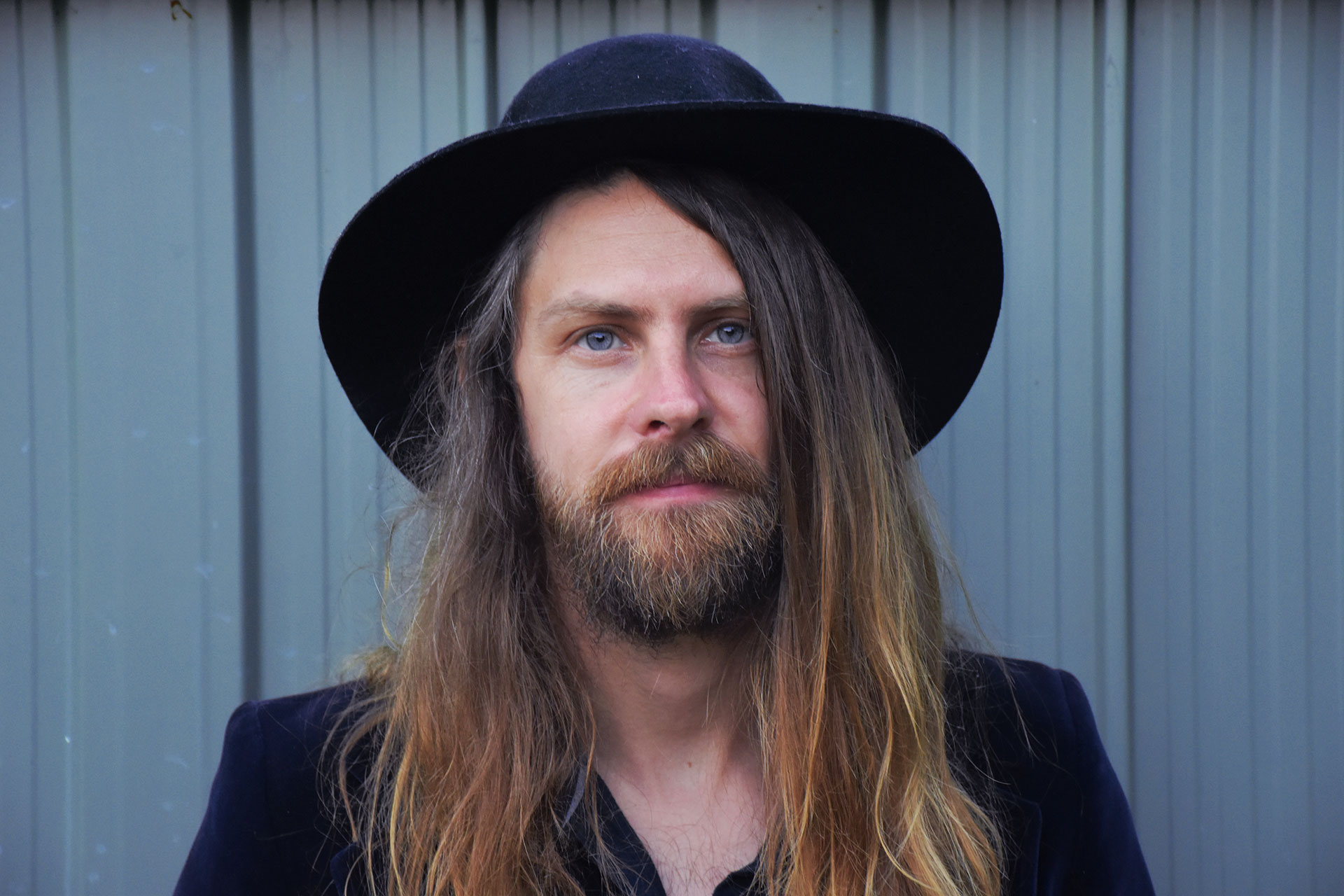 Karl S. Williams, you diabolical genius / madman. If his new single, Blood To Give wasn't enough of a showcase of this songwriter's talents, the Gold Coast-born musician has now fully animated its video clip from scratch. Give this man an award—well, another—and revel in the charming sovereignty that is Karl S. Williams' new track, Blood To Give. AAA Backstage has been given the exclusive first look of the video before its official release.
Produced along with Mat Redlich—of Holy Holy, Ball Park Music and Emma Louise fame—it's no doubt that Karl S. Williams has hit his musical peak with his captivating delivery of soulful folk and rock tapestry. Channeling his past, while retaining something entirely new, Karl S. Williams has never sounded more full and resolute than on Blood To Give.
Believe it or not, this is Karl's first hand attempting at animating and it's clear he's pulled it off without a hitch! Always wanting to take his hand to animating in the past, Karl thought Blood To Give deserved to take on this new form and creative avenue for him.
"All the assets were painted on paper and then scanned in which I feel makes it more tactile. The finishing touch was a bit of fun with the green-screen. We only got time for one full pass and I missed the first line, plus I was in a room with two of the funniest guys I know, so had to fight back a smile for most of the first verse. I decided that was compatible with the message anyway; the trials of this world are best met with a smile."
Delicately drawn and purposefully produced from the songwriter's blood, sweat and tears, the video is reflection unto the world itself in order for us to see the destruction and malice we've caused ourselves.
"As I worked on the clip, saddeningly, the world began to be reflected more and more therein. The US/North Korea situation began to develop further, people elsewhere were waving nazi banners, xenophobia and exclusive policy here at home, death and terror ruling the news. The message of the clip felt increasingly urgent and (I hope) relevant."
Playing further into his DIY progression as both an artist and a poet, Karl will continue to innovate and delight the masses with his spiritual and effervescent musical charm. No matter the day you've had or mood your in, Blood To Give will put a stamp in your feet and a smile to your face—a testament to an artist that truly loves what we creates.
Join Karl S. Williams on tour this September and October through his massive national tour. Dates and details below along with the exclusive stream of Blood To Give's music video.
Karl S. Williams Live Dates
SAT 2 SEPT
Wintermoon Spring Festival, Camerons Pocket
THURS 7 SEPT
The Edwards, Newcastle
SAT 9 SEPT
Heritage Hotel, Bulli
SUN 10 SEPT
Brass Monkey, Cronulla
THURS 14 SEPT
The Bearded Lady, Brisbane
FRI 15 SEPT
Soundlounge, Gold Coast
SUN 16 SEPT
The Northern, Byron Bay
FRI 22 SEPT
Northcote Social Club, Melbourne
SAT 22 SEPT
Barwon Club, Geelong
SAT 30 SEPT
Caloundra Music Festival, Caloundra
SUN 1 OCT
Wildwood Music Festival, Port Macquarie
FRI 6 OCT
Music on the Hill, Red Hill
SUN 8 OCT
The Taproom, Castlemaine
SAT 21 OCT
Kyneton Music Festival, Kyneton