PREMIERE: The Dollar Bill Murrays Drop Fuzz-rocious Single "Medicine"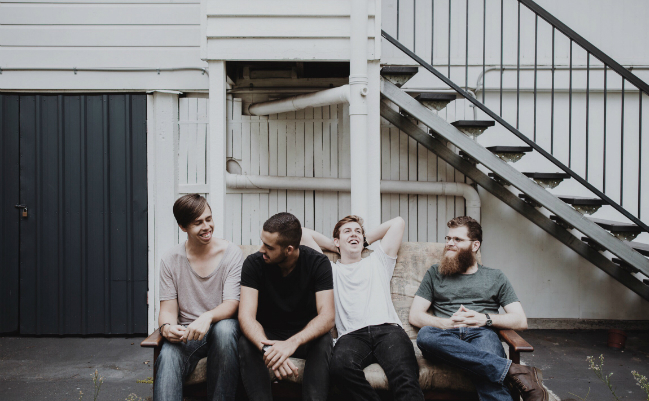 The Dollar Bill Murrays are loud and demand to be heard. The Brissie grit-rockers have dropped their new single Medicine and have the energy and charisma to be the next big thing. Built upon thick, fuzzy guitars and big, washy drums, The Dollar Bill Murrays are a perfect mix between Queens of the Stone Age and Arctic Monkeys, a lethal combination ready to make waves.
Having released their well received self-titled debut EP in April, The Dollar Bill Murrays didn't hesitate jumping in the studio again only three months later. Medicine was recorded over two days in engineer Brock Weston's house, with the Brisbane rockers focussing on capturing a huge, roomy drum sound in addition to fuzzed out guitar, and boy oh boy did they capture it!
The Dollar Bill Murrays have expanded their sound with a gritty, fuzz filled jam that is packed to the rafters with a catchy chorus, squealing guitar and insane drum fills. Medicine sees a transition from a soft grunge path to that of a thicker, heavier, and almost grimy sound. The addition of distorted vocals and bass lifts the track from an adequately sound rock track to a beefy, full voiced banger.
Medicine is a journey of a track, taking us to all places dark, dirty, and slightly uncomfortable. The tune could easily be placed on the soundtrack of 'American Horror Story', encapsulating all things grunge while giving off an eery vibe that is fixating.
The Dollar Murrays will be launching Medicine at the 'Pre Ekka Wrekka' TONIGHT at Brisbane's Black Bear Lodge.
If you're liking what you're reading add AAA Backstage on Snapchat [aaa-backstage] and follow us on Instagram [@aaabackstage]
The Dollar Bill Murrays 'Medicine' Single Launch
TUE 9 AUG
Black Bear Lodge, Brisbane
Tickets At Door