PREMIERE: Thomas Keating Starts Afresh On 'Begin Again'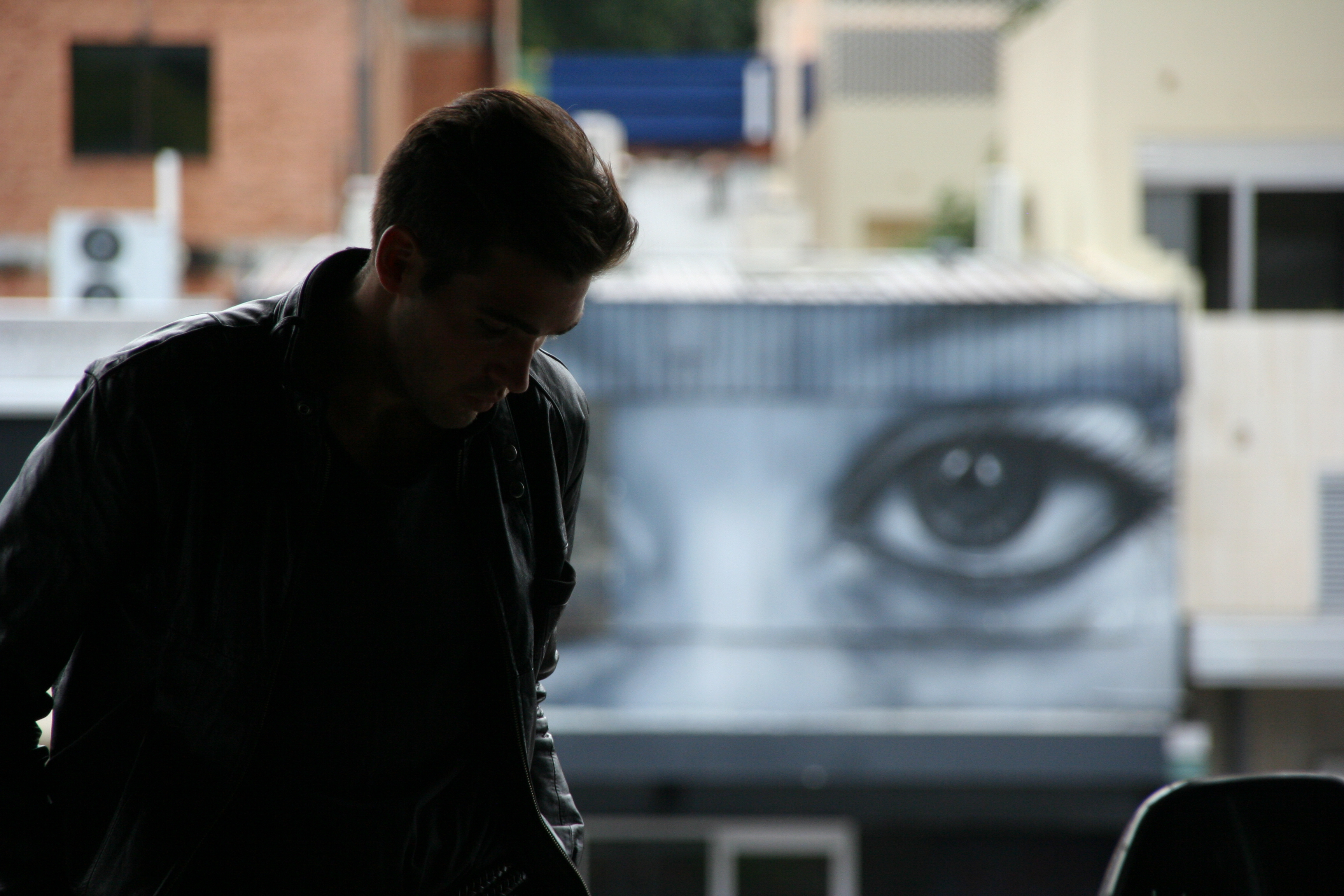 Incorporating the lyrical wit of Gareth Liddiard with the folk purity of Paul Kelly or The Middle East, Thomas Keating's fiery passion dictated through is music is something to behold. With a penchant for storytelling, Begin Again is an unbridled tale of self-redemption. AAA Backstage has the exclusive first look at the track's video release.
Directed by Frederick Gilfeather, the video is a retelling of personal hardships which have fallen on Keating recently and the movement past them. He uses music, particularly in the live setting portrayed in the video, to start afresh, or rather, Begin Again.
"I had a great experience making the video with Kieran. Lots of fun to catch up with old friends Jenny and Crum it was really great to have them involved as we have been working together for a while and it helped me to feel comfortable," started Keating.
Showing off his live band—brownie points for a violinist in the band who's actually Jenny McCullagh from I Know Leopard—and beautifully filmed scenes of Keating coming to terms with his own self-worth, Begin Again, and it's accompanying video, pair together seamlessly. Keating passionately sings his lyrics to a backdrop of an airport.
Ready to hit the live scene once again, Keating spent the majority of 2017 bunkered in the studio writing and recording what will be his first solo album. Produced by Gordon Burke with Keating on mixing duties, the album, and Begin Again, is a brisk interpretation of Australian folk. The record is due for release in the second half of 2018.
Thomas Keating will be on the road for three very special shows later this month in Newcastle, Sydney and Melbourne—the former two of which will be supported by the video's director, Frederick Gilfeather, among others. See the full dates below along with the exclusive stream of Begin Again.
Thomas Keating Live Dates
FRI 23 MAR
The Lass O'Gowrie, Newcastle
w/ Frederick Gilfeather
SAT 24 MAR
The Factory Marrickville Floor, Sydney
w/ Frederick Gilfeather & The Circus Chaplains
SAT 31 MAR
The Grace Darling, Melbourne
w/ Backyard Mafia & Fool Child