PREMIERE: The Truth Is Out There On The Schwifties' 'I Was Drugged'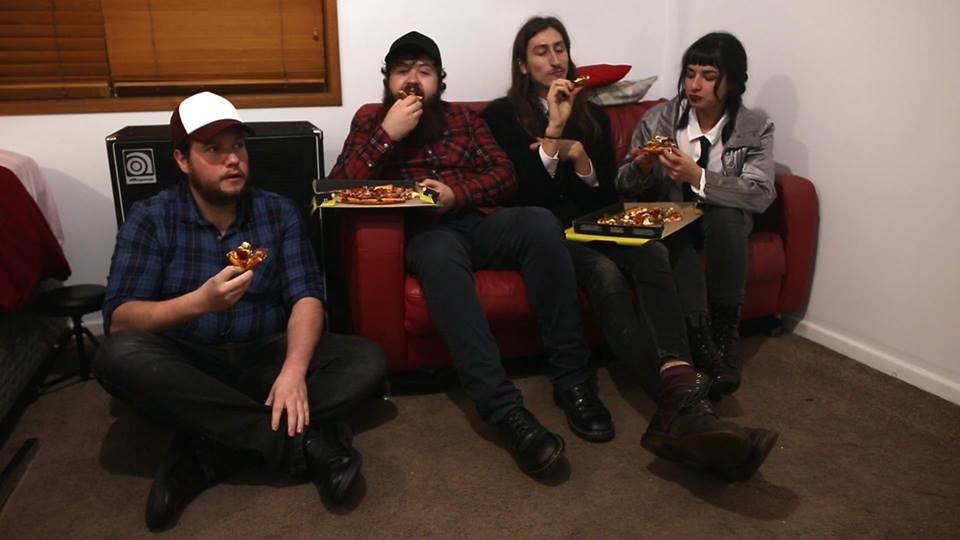 FBI agents Fux Sculder and Dayn Mully are off hunting vampires and eating some pizza in The Schwfities' new video, I Was Drugged. Making highly technical and rapid fire rock music with a dripping of pop-culture inspired reworking, The Schwfities are the hot ticket item currently in Brisbane. Releasing the new single and video later this week, the band have, today, kindly given AAA Backstage readers a first look.
One thing is clear in The Schwifties' music: they're big sci-fi fans—if you couldn't tell already. With that very mint Rick & Morty reference in the band's name and now with an X-Files-inspired film clip, The Schwifties certainly aren't hiding their inner-geek.
Ever want to know how to hunt, kill or find vampires? Look no further than I Was Drugged's film clip! The video, as dictated in the track, is all about aliens, vampires, conspiracies and pizza. All the makings of a classic re-run of an X-Files episode. Even The Schwifties themselves ask that you specifically watch episode 12 of season 5 prior to watching I Was Drugged's clip.
If you've seen The Schwifties in recent times—having shared the stage with Idiio and Electric Zebra—then you would already be well versed with I Was Drugged. The band are unmatched force to be reckoned with on the live stage as they've also been known to drop a high intensity, purely unadulterated version of Eminem's I'm The Real Slim Shady. Sliding in somewhere between that classic Queens of the Stone Age riffage and the hybrid sing-songy twang of Courtney Barnett, The Schwifties are the current crux to Brisbane rock scene. Big shoutout to that crisp, midway tempo change, too.
To celebrate the launch of I Was Drugged, The Schwifties will be playing a hometown show with The Lesser Giants at Brisbane live music institution, Ric's Bar. Scope the details below and stream I Was Drugged, exclusively, below.
The Schwifties Live Dates
SAT 12 AUG
Ric's Bar, Brisbane