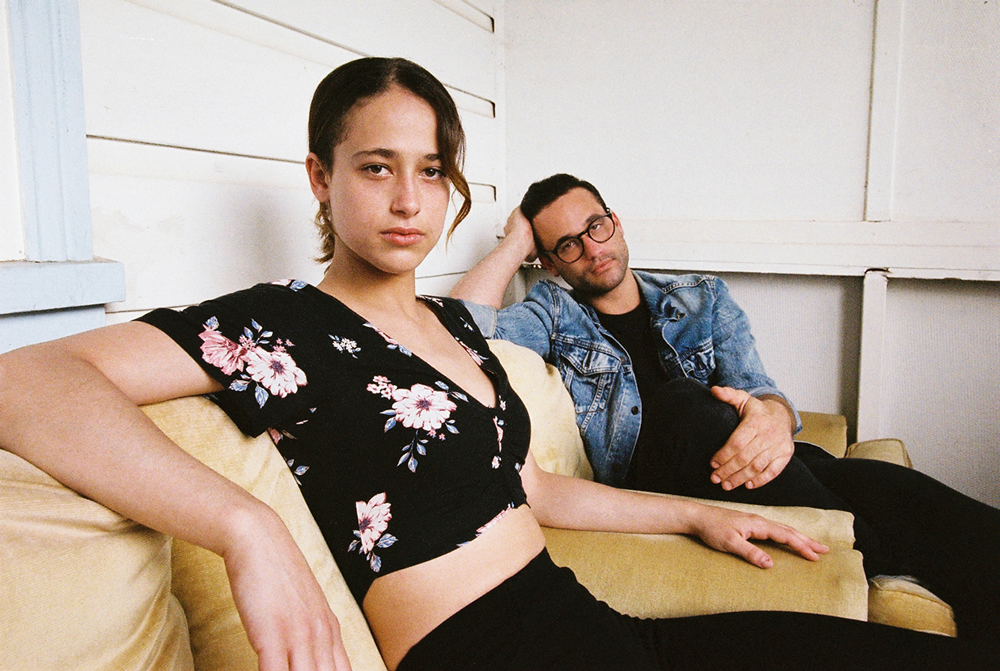 Aikonawena have just released a brand new single. We had a brief chat to chat about name pronunciation, live performances and what's next.
First up, how do you pronounce Aikonawena? I must admit I'm struggling a bit!
Charly: Haha, yes, it's actually really easy to say. It's "Eye-konna-where-nah". It's a Ndebele word that literally translates as "you are not!" but it's used as an exclamation to stop someone doing something. We kinda grew up with it. Our aunt and cousin would visit us from South Africa every couple of years and my aunt would say it to us kids when we got over-excited.
Do you often get over-excited?
Charly: For sure, all the time! Well, my other brother's pretty chilled, but we're all as loud as each other.
How did playing in a band with your sibling come about? Have you been playing together for much of your lives?
Charly: Yeah, well, there's this six-year age gap, which means little now, but Themba would play guitar in the living room when I was still in nappies. And he'd play at family gatherings before I could play anything. I think I was about ten when we first played a little show together that we'd rehearsed for.
We really started playing together when I was 16 and I joined The Khanz. We had to smuggle me into some venues because I was still underage. And then Aikonawena kinda just happened all by itself.
What was the writing process like for City Of Ghosts? It has some amazing lyrics, what were the inspirations and mindset that brought this out onto the music?
Themba: One night when I was driving home from the studio. We'd just finished a track and I was buzzing with excitement, so I headed to Oxford Street to celebrate. And when I got there, there was no-one there. It was dead.
I thought about all our gigs there, and how we'd have new people at every show. And the excitement in the air and by the time I got home, I was in a downward spiral. I started questioning all the youthful enthusiasm that had kept us going and soon I was staring down the abyss. I felt I'd wasted my youth. So I did what I always do and poured my heart out into the Roland and by sunrise, City of Ghosts was done.
You're song Covering Meis featured in a new documentary surrounding the Lockout Laws, 'Turn It Up'. How did that come about and what does it mean to be part of something addresses the damage that has been done to the Sydney music scene and late-night service industry?
Themba: The "Turn It Up" producers contacted us via Triple J Unearthed and asked if they could use the song. We're stoked to be part of it. It's such an inspirational doco about Sydney live music. For us, the virtual shutdown of the whole inner-city live music scene came at a pretty shitty time. Venues shut down and audiences dispersed all over Sydney and our little scene in Oxford Street was on life-support. Anyway, that was then and it looks like people are going to start working through the issues and moving away from the more draconian laws, so we're really hopeful that we can get things going again. But go and see "Turn It Up"! It says it all way better than I could.
You're playing with Ross Henry and Sparrows next month. Are you blown away by the abundance of talent in Sydney's electronic music scene? Is there a sense of camaraderie between Sydney musicians in the face of something like the Lockout Laws?
Themba: I'm blown away by the talent on all Sydney music scenes and I'm just so grateful that I get to work with some of them. And there's always been a camaraderie between most of us. I guess the lockout laws have brought us closer together and I'd say, yes, there is a greater sense of togetherness now. Stoked to be playing again. Can't wait for the Ross Henry and Sparrows gig.
What can we expect from Aikonawena next year? What exciting things are on the horizon?
Charly: Heaps, I hope. It's exciting for me because I get to sing lead in a new song we'll be releasing soon. Themba's been writing a lot again and I've been working on my own songs, one of which may end up as an Aikonawena song I hope!
Themba: Yeah, this is the beginning of a release cycle. We've got heaps of stuff in the pipeline. It's very exciting.