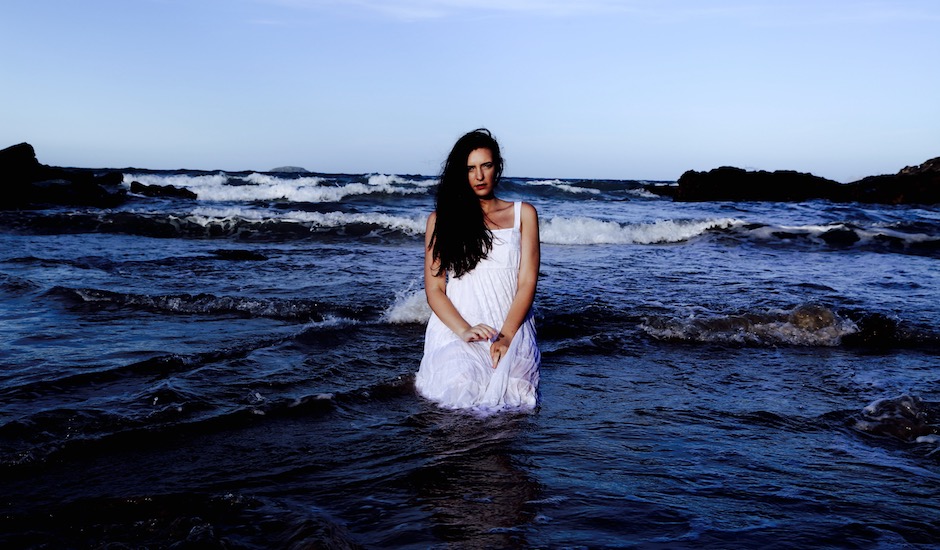 Athena Joy, the Gold Coast singer-songwriter, has lifted us with her new single, The Weekend. As we discover in a chat, she mentions the song is a product of being a workaholic and spending your twenties still trying to find your place in life. Her words and music is powerful and ethereal, and we can't wait to hear more from this booming, young talent.
Speaking generally, the weekend symbolises freedom and joy. What do you ascertain from the weekend to put into your song of the same name?
For this song, it symbolises the more contemplative time that comes with the weekend. Honestly, I'm a bit of a workaholic and sometimes struggle to understand the idea that you should work at a job you hate Monday-Friday and the weekend is when you finally get to feel any sense of happiness or freedom.
I wrote this earlier this year, though, and I was working two day jobs on top of doing music. I'd work like 9, 10, 12, once even 17 days in a row, sometimes 14-hour days and then get one day off before I would do it all over again. My "weekend" was that one day off and I'd be so tired that I would make no plans and just spend the time sleeping or reeling. This song was written on one of those days and it kind of just exploded out of feelings that I hadn't really allowed myself to feel…
I think everyone tells you that your '20s are the best years of your life and that your weekends are the best but a lot of us are still just working out what the hell we're doing and doing our best to get by.
We described the song as "future-proof". What does the future pop of look like to you?
I think pop music right now, and what's coming, is really exciting. The more people experiment I think the more the lines between genres can get blurred which as an artist is exciting. I have never never really been someone with definitive tastes and I get bored easily so don't think I really ever want to be an artist with a definitive genre. I want to continuously play with production and songwriting styles and I think that will be what we continue to see more and more of.
We were astounded by the song's production. Was this all done by yourself?
Aww thankyou! Definitely not all by myself, though—similar to what I did with the song Repeat. I used Logic and I had kind of written it while producing it so I'd say maybe like 60% of the ideas were there when I brought to Jared Adlem—a producer friend I knew from uni. I think he likes my music because it's a little bit different to what I think he usually works on and I like working with him because he has a much more organised brain than me.
He does a really good job of making sense of my weird sessions or ideas. I do consider myself a producer but honestly feel like having other people around help capture what I want also allows for more opportunities sonically. Like this track, for example, I don't think it would have really worked if the weird/moody/emotive sound weren't balanced with some clean ones. My tactic is usually taking tracks to people and saying "take this and make this better" and hashing it out until I can walk away feeling like there's nothing else I'd change.
Does The Weekend come from a larger body of work that should be expected?
I have written an EP to go with it… But I also have another EP I've been sitting on since last year and I really want to release that one, too. I'm just still debating which one should go first. Some people have said I should combine them and make an album but I think both projects are quite conceptual and make more sense individually… Stay tuned on that one.
As an artist, how do you think you've grown from Blue to now, almost two years later?
Well when I released Blue, I didn't consider myself a producer at all.
I do think back to the whole process of that song and it was honestly so magical but I was also so terrified. I had no confidence and don't think I really knew what I was doing. I went to Nashville for a songwriting trip in 2016 and I think working with professional writers makes you realise that everyones equal—no one's opinions or ideas are better or worse than anyones, at the end of the day everyone just wants the best for the music. I think as an artist it's kind of freeing to know that because it means you can walk into a studio or writers room and not be so afraid of being your creative self.
The Gold Coast music scene is fairly tight knit and still on the rise. Do you feel a sense of pride coming from the city's scene?
I do. I think it's really nice to be in a music scene that's so incredibly supportive of one another. I have heard it's not like that everywhere though which is sad… being an independent artist is hard enough sometimes I think we all need to make it as easy and fun as we can for each other.
Any other Gold Coast acts in your circle that we should an eye and an ear out for?
Yonder are the nicest humans on earth and are incredibly talented live. Also check out Hannah Rosa, Saint Barae and the Harry J Hart Trio who are also making beautiful tunes.