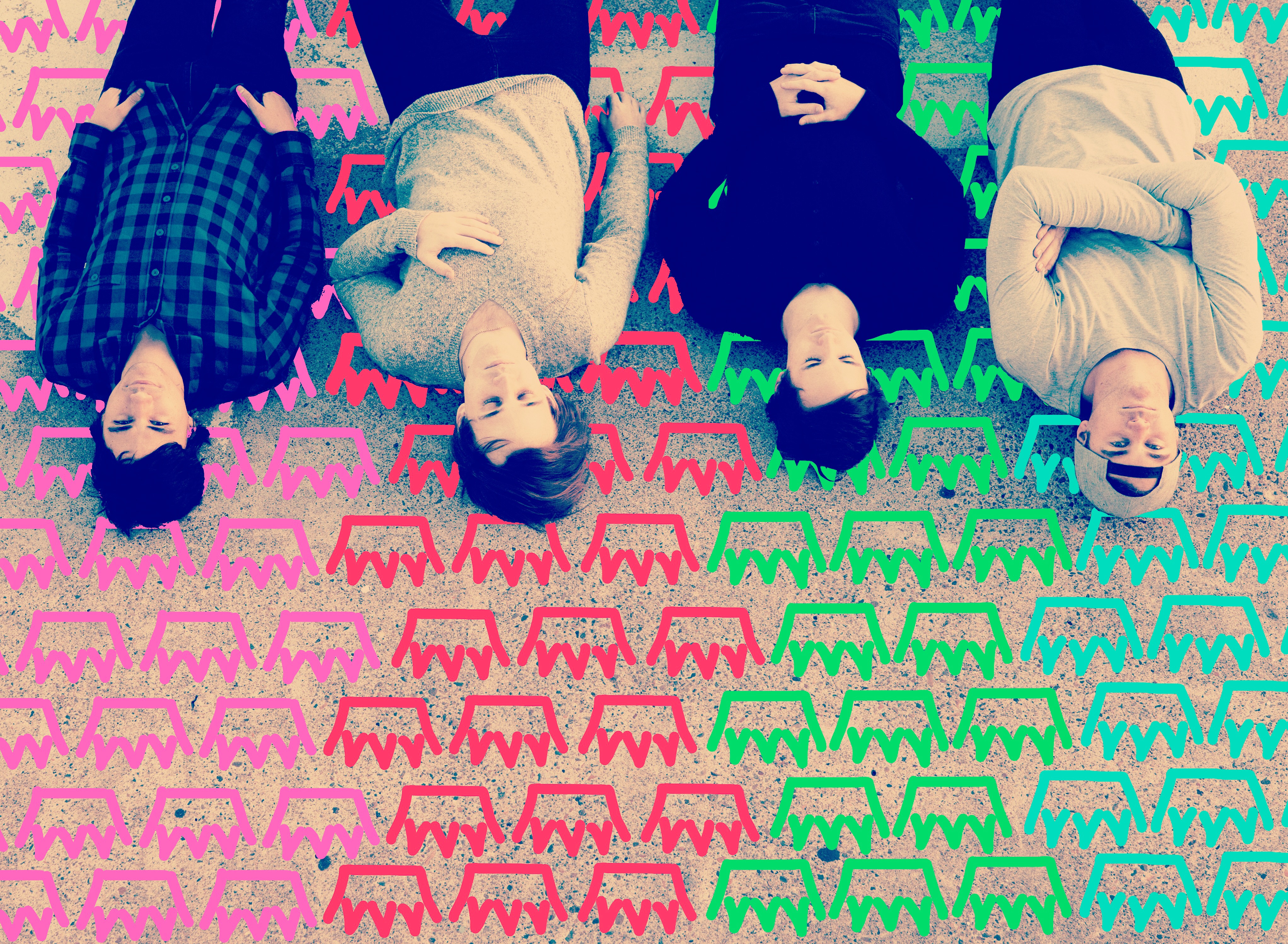 Need some energy in your Friday afternoon? Between Kings' arena rock is something to behold. On their latest, The Escape, they use their platform to speak of self-esteem and domestic violence issues, converted into a stirring narrative. Ahead of their launch show next week in Brisbane, we got the band for a few minutes to speak of their debut album, personal insecurities in their music and their great new video.
The video is something special and touches on self-esteem issues. Is this coming from a personal recount of the band?
Absolutely, we've all had moments in our life of self-anxiety, depression, self-doubt and people who have hurt us. None physically but in more ways that fuelled those feelings and we felt that the boy and his father is the physical manifestation of those experiences.
Was it tough putting yourself out there in such an upfront and personal way?
Honestly, not really. We don't shy away from what we feel and have been told that we write songs with our heart on our sleeves. So it feels natural, even therapeutic and empowering in a way.
Do you hope writing music about this type of subject matter will inspire others to speak up about their self-esteem issues?
Of course, across all mental health issues it's a subject matter that although is starting to be more talked about is still seen as a taboo or weakness. It's a shame as we believe that true strength is knowing or admitting you feel that way and seeking ways to fix it.
You showed small glimpses into your live show in the video. For someone who's yet to attend a show, what kind of energy is there from both you guys and the crowd?
It's an emotional experience, where there is a dynamic with the crowd giving us life and us giving it back in an explosion of lights, sound, music and energy.
Your debut album is coming very soon. A big milestone for the band, how does it feel being only days away? 
Incredible! Of course it comes with nerves but we've all worked tirelessly to make this happen so it's absolutely going to be something ticked off the bucket list.
What are some of your favourite moments on the album?
There is the music itself and hearing everything we've poured into it but most of all it's the way people react or the meaning they take away from it. Even with what we have out now our favourite moments have been hearing what the fans say and what the songs mean to them and even for us in the band we all take something or feel something different we can relate to ourselves.
Your music is built for the world stage. Is worldwide touring, or snagging a big support act, something you're striving for?
Firstly, thank you for saying so. We're so happy to hear that people believe our music is right for that. All of those things would be a dream come true. We have and are getting more international fans, so we would love to play for them. We would love doing support shows for bands we look up to and even getting to the point where we can do our own world tours and choose bands we believe in to open for us.
Between Kings Live Dates
FRI 9 MAR
Woolly Mammoth, Brisbane
TICKETS