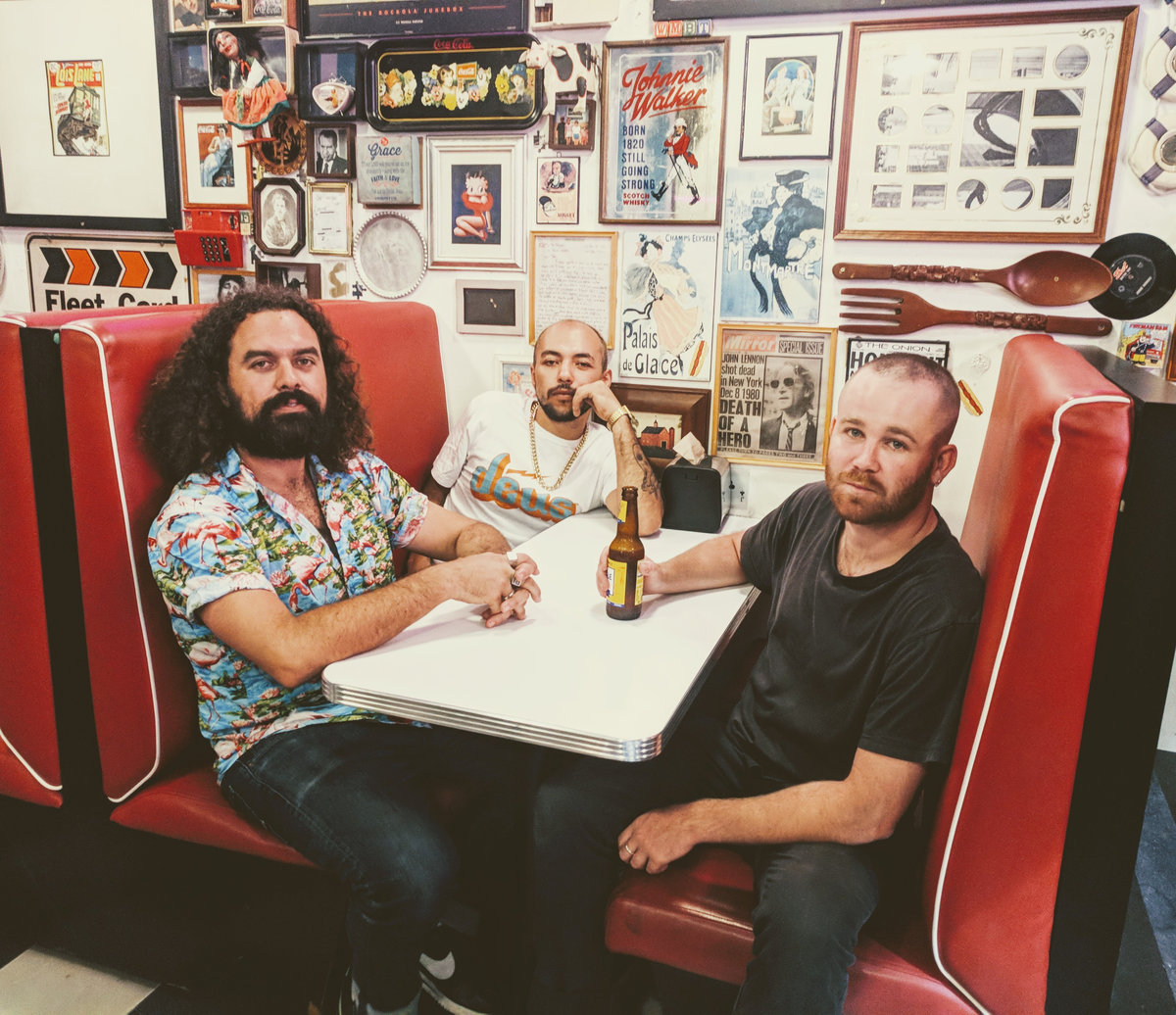 Fun-loving and free-spirited, Bootleg Rascal are on the precipice of greatness. 'Asleep in the Machine', the group's debut album, is a marvel in design and spawned the incredible single, Mercy. We chatted to Carlos from the group about creative decisions for the record and touring commitments.
You boys are known for hectic and unrelenting touring across the globe. How has it been to be able to perform to sold out crowds across Europe, Australia, New Zealand and the USA?
I feel very lucky to have been able to see a lot of this world doing something I love, and to meet fans on the other side of the world knowing your lyrics is something I honestly can't describe it. It's something you have to feel yourself I think.
Were you able to road test a lot of your new tunes through tours like The Squeeze with Lime Cordiale and Shake 'n' Bake with Boo Seeka earlier in the year?
Yeah, it's taken us a while to get this album wrapped up, and we been playing some of the songs on their for the last year. New songs are fun it's something different in the set that let us mix it up a little which is always good when your playing a bunch shows
With an extensive east-coast tour coming up in October/November what can fans expect when you boys hit the stage again?
Well, anyone that has come to the show knows we ain't shy, we love having a drink with fans and getting rowdy maybe a little too rowdy. We like to make the live show I bit more in your face than the record so fans are in for a good night
Mercy has a beautiful arrangement with some massive gospel-styled vocals. How did you come up with that and how did you know it was the right path to take the track in?
When I started laying down the idea for the song, it was always in my head to have a big gospel choir singing that part. I think I tried to emulate that by stacking my vocal a few hundred times but didn't have the same effect so my old singing teacher, Katie Carr, who works at the Australian Institute of Music put some awesome singers together and they killed it!
'Asleep in the Machine' was such a triumph of a debut record. What was your thought and creative process for your upcoming sophomore record? What were your main influences and how did that help shape the record?
You could definitely say that we have been heavily influenced by a lot of hip-hop that we been listening to, and the Gorillaz. I think we just wanted to create something was fresh and a sound that people may not have heard before
What other surprised do you have in store for the coming months leading up to the album release?
Jim's got some tacos to cook and he is gonna be showing everyone how it's done, and were gonna do what we do best and throw a massive party to celebrate the album so everyone should come!