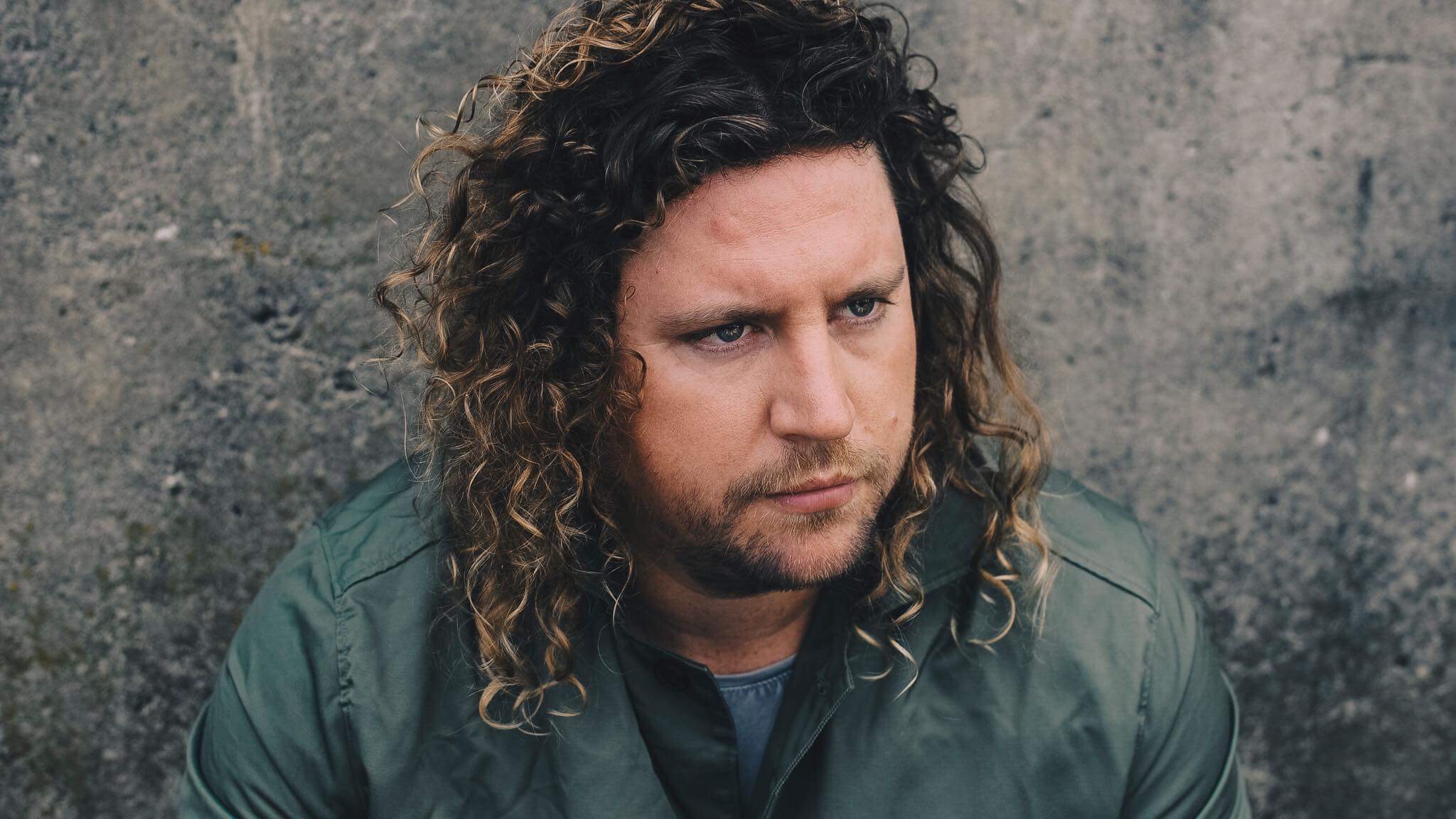 Fighting With The Devil was the first time we've heard Chris Arnott's music, but it's certainly not the last. He draw us in with his close quarters, personal refinement of folk music that echoes some of the genre's greats. The track speaks of the loss of a loved one, so we got in touch with Arnott over email to discuss how we coped with this subject in a raw and creative way.
After so long making music, how do you remain raw and creative in the studio?
That's a very good question! Two things, really. I'm very lucky in that I hear music in my head ALL THE TIME which is pretty distracting so there's always something to pluck from. Not everything is good though so you just filter through it until things work together. A lot of my solo work is stream of consciousness stuff. The other thing is collaborating. Nothing is more inspiring than working with other people whether it's a co writer or producer, engineer, musician or even artists from other mediums. It's all about looking at something familiar from a different perspective, and perspective is infinite.
Were you scared or nervous putting yourself out there in a very personal way on Fighting With The Devil?
Ha. I actually LOL'd because the very reason my real solo work has been on hiatus is just that. As a songwriter and producer, I'm a lot more confident especially when working on other people's material. As an artist I'm an insecure POS so a lot of this process is about putting stuff out there quite raw and unpolished and as honest as possible. Trying to find happiness in my imperfection.
Would you say Fighting With Devil is your most personal moment as a musician?
It's definitely up there. A lot of my solo work is informed by my own struggles with depression, this one of course about my dear friend. I deliberately made this one a lot for obvious though to ensure it wasn't lost in lyrical interpretation.
I believe the instrumentation tells the same story alongside the lyrics. What was the process of matching these two elements?
It's awesome you think that. This was a very deliberate in the case of FWTD, I wanted instrumentation that reflected the monotony of living with an illness like depression. It's unrelenting and cyclical but at times because you are hyper aware and extremely emotional can be comforting and beautiful at the same time.
You used words like, 'depression, 'bleak' and 'flat' when describing the track. How did you buck yourself out of this emotional state?
I don't enough really, to be honest. I suppose that's where the manic episodes come in? Fancy dinners with friends is always a short term cure for me and the satisfaction that I've transferred somewhat negative energy into something creative. That's something to be grateful for.
How does it feel knowing someone could benefit from hearing these words and melodies you've written and could possibly help them out?
It's absolutely wonderful. I've already had a bunch of messages come in through my socials saying that and it makes me glad that I sucked up my pride and insecurity and put it out to the world. Unfortunately, for people who aren't fans of my work, it's given my the impetus to keep doing it!