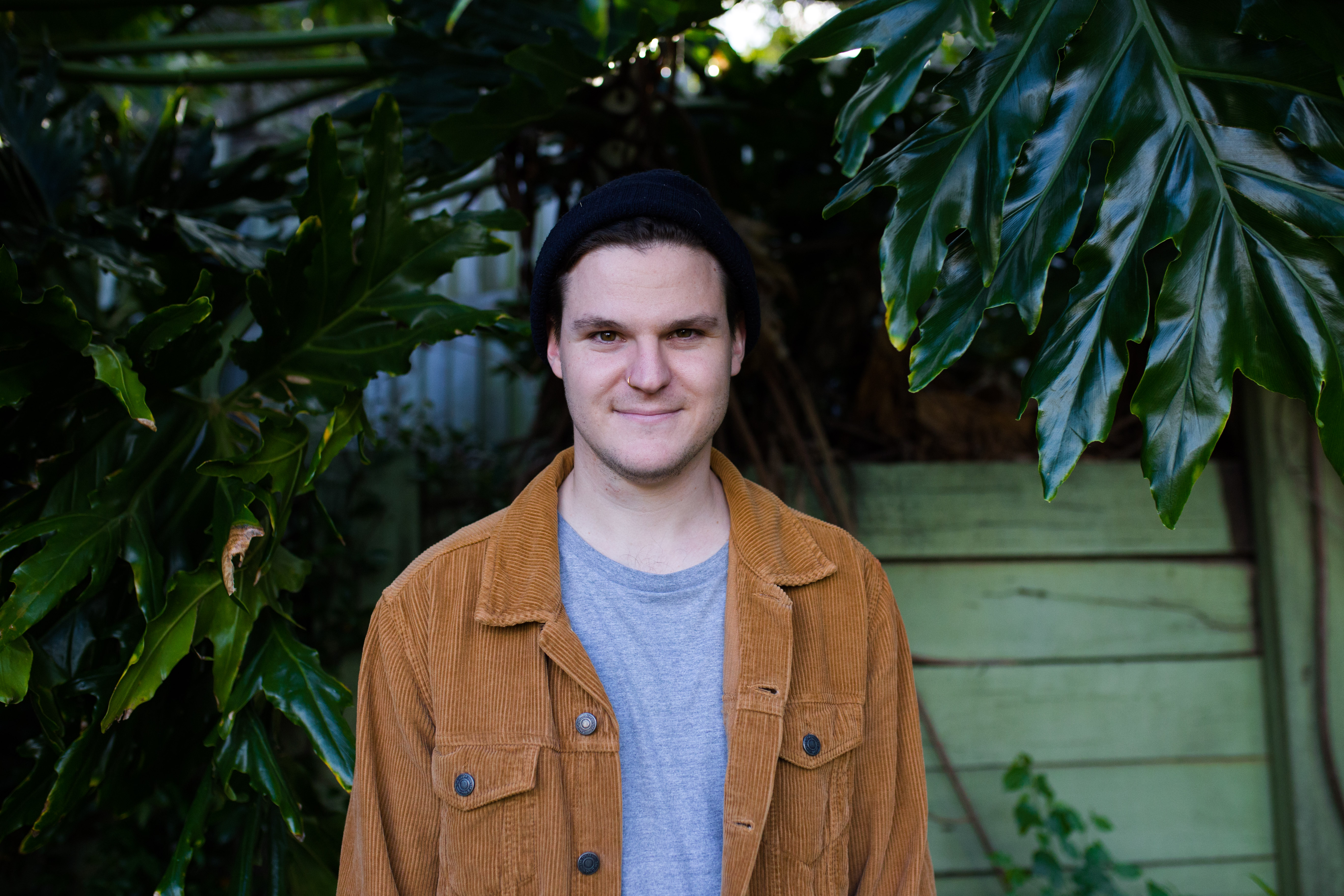 For a debut EP, Corduroy Boy's 'Structure' is a resounding and complete success. The young producer has his mind tuned to some unique and austere sounds that border minimalistic tones and high-octave techno. 'Structure' is a demonstrated lesson in musical euphoria and restraint in equal measure. We had to catch up with Corduroy Boy to find out where he began in music, what inspires his sounds and weaving a narrative.
What's your background as a musician? How did Corduroy Boy come to be?
I grew up in a pretty musical family—learning the piano and cello from a young age. When I got my first electric guitar in high school, it came with a Line 6 audio interface and a free copy of Ableton Live. From there I became obsessed with synths, recording and sound design. It opened up a whole new world of music to me.
Corduroy Boy started through an internship I was doing at a recording studio called ROOM40. The owner, Lawrence English, encouraged me to actually work towards my own release and three months later we sat down together to master 'Structure' at the studio. It wouldn't have happened without his help.
Who inspires you to make these sounds?
The influences for my music change all the time—I find I try to emulate artists and albums I'm listening to whenever I start a track. When I began the writing process for 'Structure', I was obsessed with Shlohmo's album 'Dark Red'. I mean the track Slow-mo is literally named after him! Tycho was another huge influence in terms of song structure, as I have always struggled with that side of songwriting. Hearing the way his songs evolve from start to finish really helped me move away from the verse/chorus/verse/chorus song structure that I don't really feel works for instrumental music.
Say you're walking down the street, hearing ambient street noise and all the usual stuff. Something clicks in your head an idea for melody comes to light. How quickly do you try to capture that idea?
To be honest, that's not really how it works for me, I always create the sound before the melody. I might hear a sound out in the wild that inspires me to create something that's super unique that will then inspire the melody. When that does happen I usually get into my studio pretty quick. I've been known to start recording at like 2am after a late shift. Luckily, I have pretty understanding housemates.
Do you play all the instruments we hear on the album?
Almost everything, there are a few live drum loops in there from sample packs. Everything else I played myself. All the guitar layers, some analogue and VST synths with whole lot of effects thrown over the top.
What are some ways you try to convey emotion or expression through your music?
The emotion in my music comes pretty naturally, I find it hard to keep working on anything that doesn't create some sort of vibe that I can jam to for hours on end. I use music as a way of dealing with stress so often when I start a recording I'm soundtracking my week. If it has been particularly tense, the tracks come out harsher, faster and more intense (think DIVA and Slow-mo) and if I'm more relaxed so are the tracks (think Loop and Knobs).
Storytelling is can be difficult to achieve without words. How do you go about forming a cohesive narrative through the EP?
All of the tracks for the EP I wrote in less than two months, which I think this really helped to keep everything feeling pretty cohesive. I was never working on a single track at a time, it would be an hour on one track, an hour on another, hour on another, and then maybe back to the first track again. It kept my headspace and style consistent through the writing of every song.
How does the EP translate to the stage? Do the songs have to change from the studio recordings?
Into and Out Of are the only tracks that change drastically. I've combined them and extended it to create a whole new track for the live set. It took a bit of work to translate everything into a live setting because of how much is going on in each track. I'm playing as many guitar parts as I can live, as well as a few of the main synth lines on a midi keyboard and a Teenage Engineering OP-1. Everything else is running out of Ableton Live.
Corduroy Boy Live Dates
MON 3 SEPT
Bloodhound Bar, Brisbane