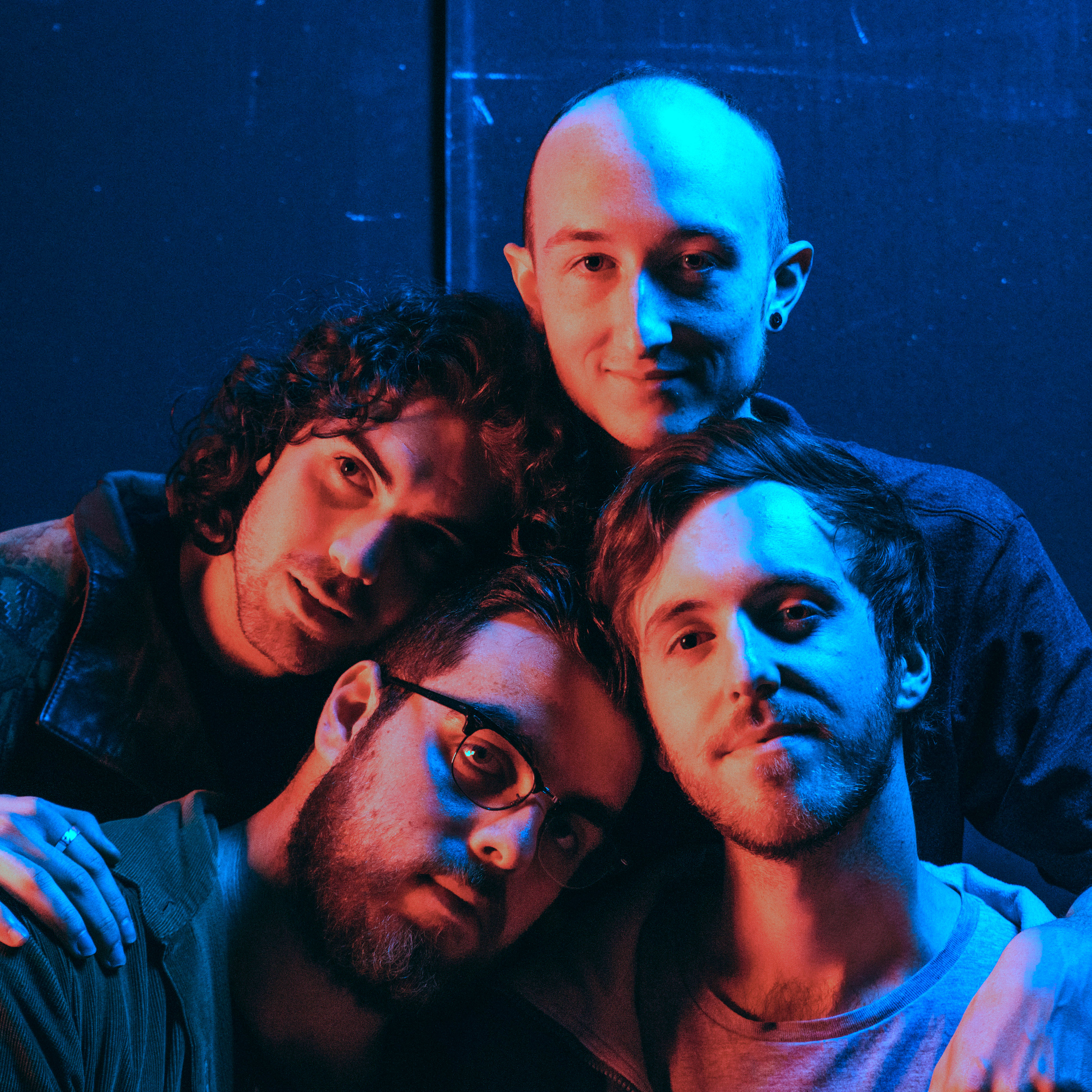 Adelaide's Donnarumma have released their most surging and powerful track yet, Rollercoaster. It's the precipice of their new sound direction—that of intense and florid rock that's amplified by lead singer, Louis Donnarumma's, huge vocal ability. We had to chat to the band about the single—which has just received a great new video—as well as what inspired its creation.
How would you describe your sound?
Like eating a bowl of pasta in a food contest: very intense and dramatic but like, you're still having a good time… it's pasta for crying out loud.
How does your new track differ from your past releases?
Well, firstly, this is the proudest we've felt for a release. In comparison to our other songs, we experimented more with Rollercoaster. The band speeds up its tempo mid song, dramatic stops and added some fun things like your classic '80s dual guitars and some therapeutic yelling. It's definitely a song that has made us more energetic and punk-esk than our previous releases.
What is the hardest part of song writing for you?
In this industry, there's a lot of silent pressures to be or to sound like something else and so the hardest part is to listen to your gut and block out the overthinking. If you don't, you'll end up creating a piece of art that might not be as meaningful as it could be.
Can you tell us a little bit about the meaning and influence behind your new single Rollercoaster?
Rollercoaster was inspired by how people can be addicted to believing their negative thoughts and overthinking. I wrote the lyrics talking to my conscious self, telling it to stop before you start losing it. I definitely picture the first verse like a theatrical verbal dispute with myself in a pub with everyone watching and taking videos of a crazy man.
Can we expect an album soon?
I want to say yes, but no. We love albums, but as a band we have a lot to prove to ourselves and we're more focused on exploring our sounds and potential. We love releasing singles, showing off where we are musically and creatively at a point of time. However, an EP or album is never off of the table.
What drives you to create?
To be a better songwriter than yesterday. To have pieces of music that reflect the times and bring up issues that mainstream music doesn't talk about.
What is your go to album to listen to at the moment?
I hate picking favourites, but I've been listening to Dream Wife's debut album religiously.
Who are some great Australian bands/artists we should be checking out?
Greg, who mixed Rollercoaster is in this great band you've probably heard called Press Club. If not, you definitely support them.
If you could collaborate with any artist, in any medium, past or present, who would it be and what would you ideally create?
Look, I'm going with Kayne. He's just such a weird character in all aspects and I may not agree with some things he says but it would be a wild time doing something with him. Also, he's a PR genius.
Donnarumma Live Dates
FRI 11 JAN
Crown & Anchor Hotel, Adelaide
THURS 17 JAN
Grace Darling Hotel, Melbourne
SAT 19 JAN
Frankie's Pizza, Sydney
SUN 20 JAN
Hamilton Station, Newcastle
FRI 22 FEB
Heya Bar, Brisbane
SAT 23 FEB
Miami Shark Bar, Gold Coast
TICKETS