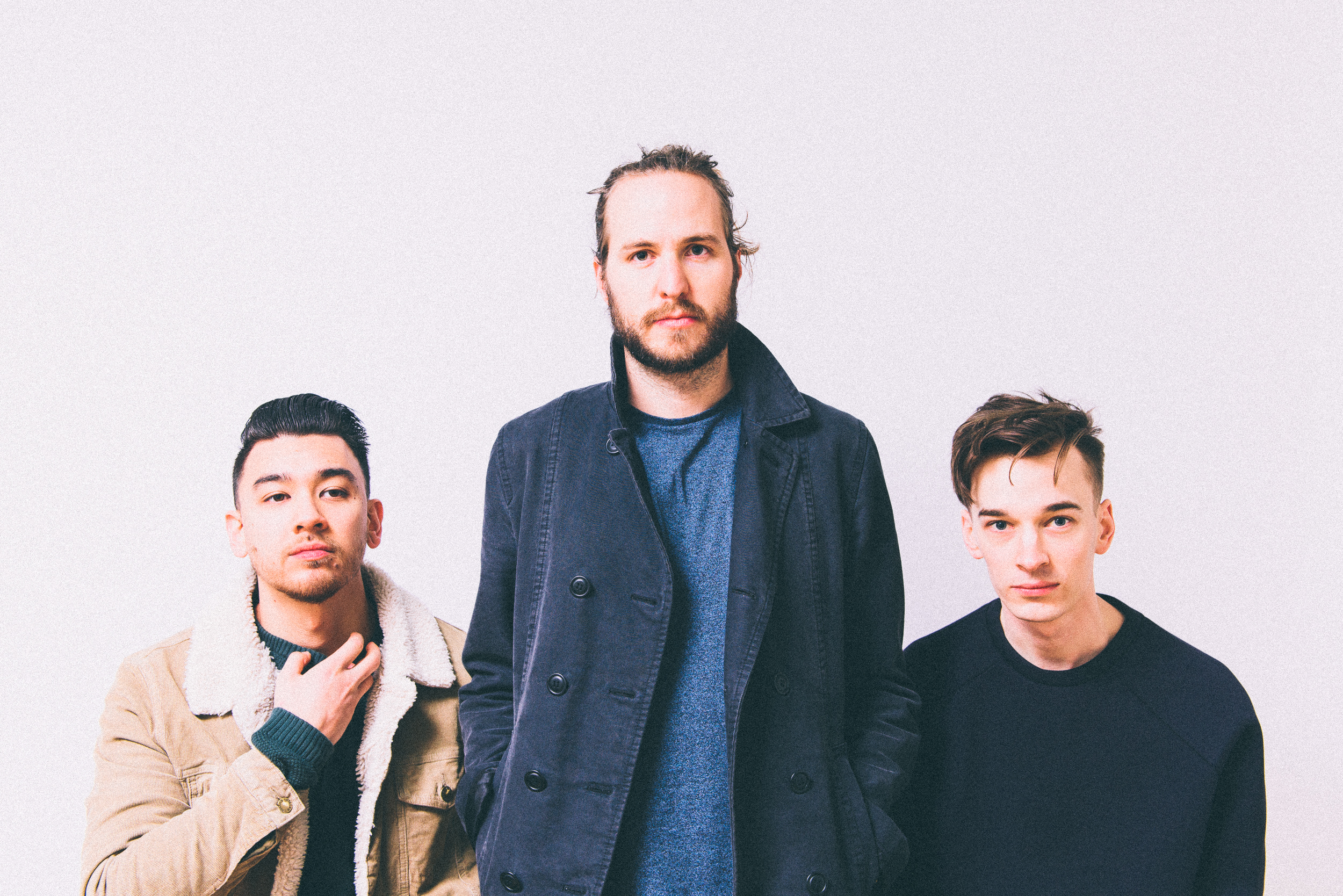 Halcyon Drive present a vital and much needed shift in the indie-rock game. 'Elephant Bones', the three-piece's new album, is, from beginning to end, an important listen. Not only does it harken back to the indie-rock days of the early '00s, but it also doesn't allow the band to rest on their laurels as it showcases their keystone musical talents. We chat to the group about the album and the changing musical landscape.
How long has 'Elephant Bones' been in the works for and what are you hoping fans will take away from it?
This has been one seriously long road for us, as we've been sitting on this record all of last year. Some of the songs were in the works as far back as 2016! I hope that folks can really see the diversity we shot for on the album, and also feel the energy that we love to bring live.
How did you hook up with Eskimo Joe's Joel Quartermaine and how did he help shape the record's sound?
Our label suggested meeting Joel after we'd been doing some other sessions back in 2016. He definitely bought a pop sensibility to the way Max and I were writing, which was fairly manic and out there! We worked together in a tiny studio out in suburban Melbourne and co-produced all the songs together with him. A super fun time all round.
It sounds like the writing process was characterised a lot of creative experimentation. What, for you, was the most surprising song that ended up featuring on the record?
Yeah, there was definitely some experimentation on this record to say the least! I think our last single, Only Youth, is a standout there for me, just because we'd never ever written anything like it before. It was born from this beatsy little synth bass line I had looped in an old demo, and with Joel we chopped it up, added a crazy key change chorus, and it just emerged itself from there.
What are some of the key ways you've noticed the scene or the industry in general change over the course of that time? Do you think it's harder or easier now for acts who are just starting out?
Phwoa, personally I think it still feels as hard as ever. But there are so many great platforms out there now like triple j Unearthed, and obviously with streaming and play listing the game has changed a fair bit since we started out. It's definitely easier to get your music out independently and run your own show, but that just means more people are doing it and the competition is higher, so it's a catch-22 I guess.
What are the three most important things fans should bring to a Halcyon Drive show?
A ready-for-anything attitude, sweat-wicking outer wear and a spare pair of undies to deal with Basil's rumbling sub bass.
Halcyon Drive Live Dates
FRI 5 APR
Yah Yah's, Melbourne
SAT 6 APR
Waywards, Sydney
FRI 12 APR
Greaser, Brisbane