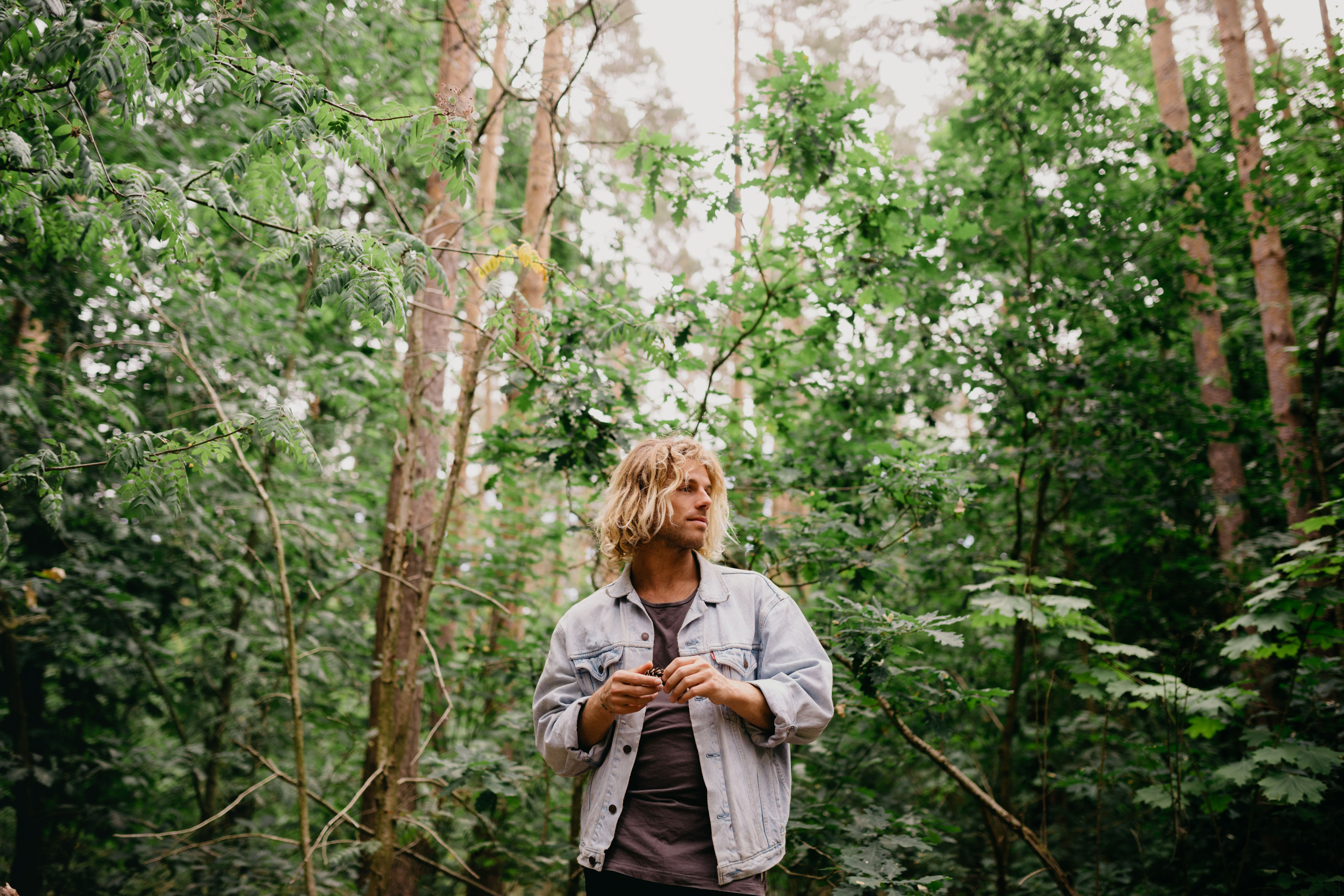 It's so good to have Kim Churchill back in our lives. After The Sun is just the very first taste of the start of his ambitious three EP plan this year. The single is a sprawling and captivating listen that's sure to please both new and old fans alike. We caught up with Kim before he heads out on tour behind the single.
Your new single, After The Sun, has already been widely embraced here in Australia. Just curious about what the response and feedback has been like from Germany, the place that inspired it?
Yeah, there has been a lot of love for it there. We did some cool groundwork when I was recording there last year. We played a rooftop gig for Flux FM and did a festival in the streets. I collaborated with a lot of people over there to so they're all stoked the material is getting released! I'm touring there again in the summer so we shall see how that all goes.
You've previously mentioned that you were surprised by the consistency of the collection of songs that resulted from this experiment, despite using four different producers and writing across four countries. What were some of the key differences you noticed between the songwriting on each EP, if any?
Well, the initial process of writing has all been quite similar. It's a new one for me that revolves around letting my subconscious just spit things, then going back and getting my head around what it all is and giving it a little more structure and scope. What's been cool with this recording process is that the last part is normally done on location with the producer. So I go in with this enormous well of music, lyrics and ideas and when I arrive in the studio and start soaking up the vibe and the feel of the place and interacting deeply with the producer, the right choices begin to appear.
It's almost like the situation I'm in takes control and sifts through all the ideas and raw creative ingredients I've been working on and starts putting them together. In this way, each EP has a very different feel and uniqueness to it, whilst still all coming from the same original source. I was initially quite worried about continuity, but it has not been an issue at all.
Do you feel like the headspace you were in was also pretty consistent across all four countries and sessions?
I've been in an incredibly different headspace each time. It's been a rather sad but necessary year of incredible change for me, so there are these underlying emotional commonalities. But as I arrive in each place and begin soaking up the whole experience there are interesting nuances and unique intricacies to my moods and my music that are new and exciting to me. The trick is not getting scared, staying calm and optimistic about the different feelings and allowing them room to flourish within the songs and my performances of them in the studio.
What have you learned about yourself as a songwriter—or even just as a person—throughout this whole experience?
I've really learnt to trust myself again. For some reason, the enormity and uniqueness of the project led me to not judge the songs I was writing too harshly. I found again, I was able to write a song without judging it as good or bad. When I get out of the way of a song like that, eventually, when it is close to finished, I have a wonderful sense that it come from somewhere else and I can look on it without judgement and simply enjoy it.
I trust myself to write a decent song these days and don't beat myself up if I write a shit one. I've got plenty of time to write shit songs and still get the good ones out. I think creating rubbish is an important and necessary part of healthy creativity.
If you were to carry on this premise to more cities across the globe, where would you go next? And is there any chance of that happening?
OMG this is a fantastic question! I'd love to work in Columbia and possibly Indonesia. I'd be frothing to record in New York and Montreal… hmm maybe one or the other. I feel really drawn to South Africa also currently, maybe somewhere there. Capetown or Durban. God I could go on and on. Sri Lanka would be fantastic but I don't know any producers. Oh, and I'd love to go back to this little shack in Angourie on the east coast of Australia, that I recorded in a long time ago.
Kim Churchill Live Dates
FRI 7 JUN
Oxford Arts Factory, Sydney
SAT 8 JUN
Wooly Mammoth, Brisbane
SAT 15 JUN
Howler, Melbourne
FRI 21 JUN
Lion Arts Factory, Adelaide
SAT 22 JUN
Jack Rabbit Slims, Perth