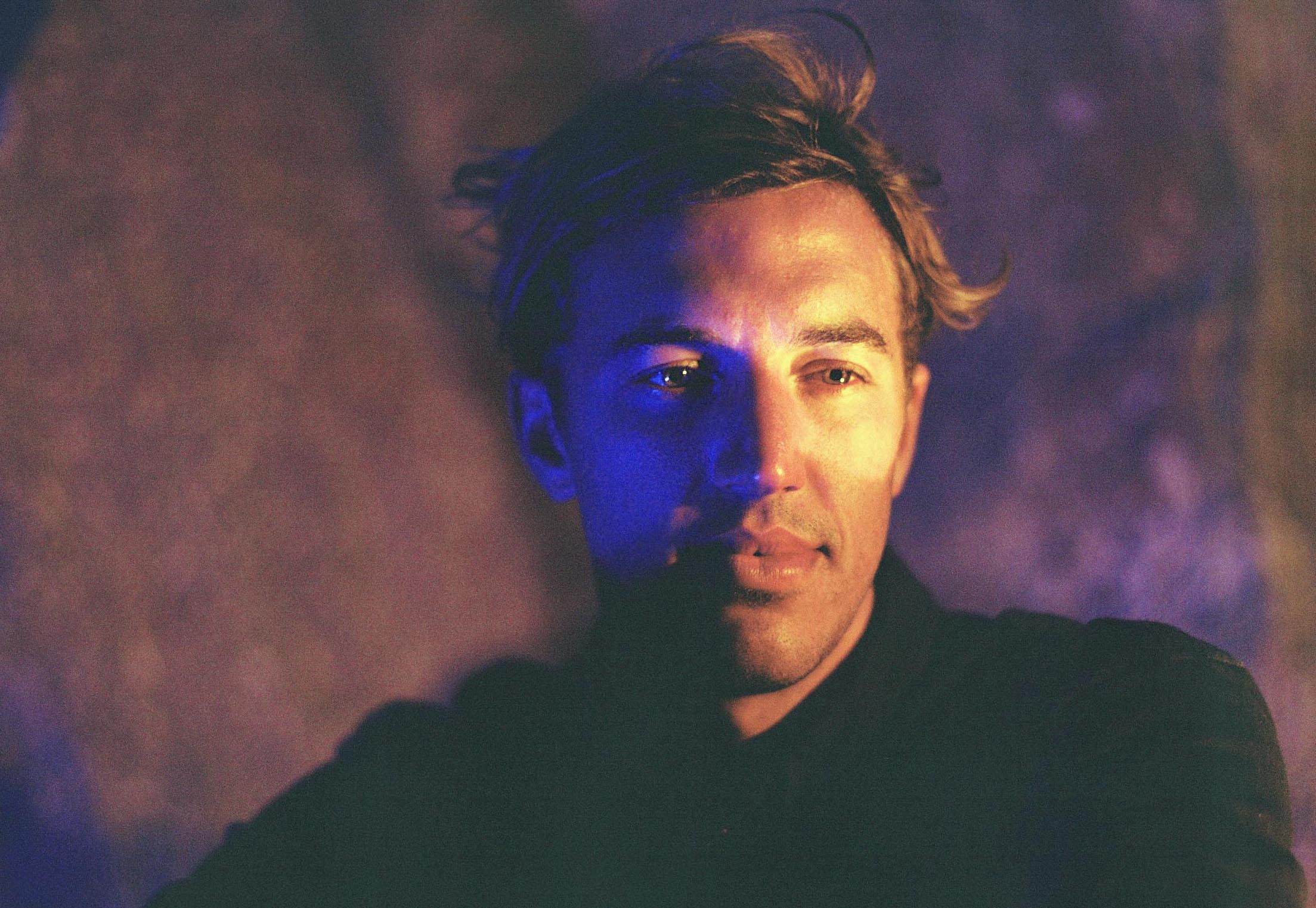 Not even halfway through a mammoth, entirely sold out national tour in support of Ziggy Alberts, UK's new favourite singer-songwriting talent, Nathan Ball, has been on an incredible roll lately. Tomorrow, the artist will release his new single, Call It Love. Before that, however, we spent some time with the rising artist to find out what he loves about Australia and whether he can share any secrets on the forthcoming new single.
Firstly, welcome back to Australia. You're currently on a monster run of sold out shows with Ziggy Alberts, that doesn't leave many parts of the country unexplored. Is there a city you're looking forward to returning to since your last visit here, and is there anywhere new you're looking forward to checking out?
Thanks guys, it's great to be back! Yeh it's a pretty big run and I'm so excited to see so much of the country. I've never been to WA and have heard great things about Margaret River so I'm really looking forward to getting out there. I always love visiting Byron so I'm really looking forward to finishing the tour up there, I'm sure that'll get pretty wild.
You have a new track Call It Love due out on Friday 18 January, which is the follow up to your stunning single All or Nothing released late-October. Are all these songs building towards a larger body of work sometime soon like an EP or album?
These songs are all part of an EP. I was writing loads at the end of 2018 so there's  a lot of music to come out soon. There'll be an album one day, I promise! So many people ask us on the road when we'll release one so I feel I owe it to everyone.
Can you give us the pre-release scoop on Call It Love? What is the song about and how did it come together?
I don't like to give too much away about what the songs are about, I like it when people find their own meanings to the songs, but it's about a relationship falling apart. I wrote it with Max (my guitarist and producer) and we wrote and recorded it in his bedroom… we'd built a little studio in there, then the studio started getting bigger and bigger as more and more instruments came in. He eventually moved his bed into the garage and started sleeping in there so we could record up in his room! The winter hit pretty hard back in the UK and Max started getting ill so he had to move back up to the bedroom!
We hear you have an affinity with some Australian artists. If you could collaborate with any living or dead Aussie artist, who would it be and why? 
I'm a huge fan of Ry X. I first came across him after hearing Âme's remix of Howling during one of his DJ sets and was hooked on that song. I then got stuck into Ry's album 'Dawn' and couldn't get enough of it. I'm a big house music fan and to hear the way he bridges the gap between singer songwriter and electronic music is really inspirational, so I'd love to get in the studio with him one day.
This next question is multiple choice. So, you're having a very special someone over for dinner and they've got expectations that you're going to cook a pretty fancy meal. We're talking like your future spouse or a very important business meeting—this moment matters. Do you:
Cook for them, and if so, what is your specialty? Can you walk us through the recipe?
Order some take out and pass it as your own cooking? If so, what would you order?
I'd go with 'A' I'd say! Maybe rustle up a creamy salmon pasta… slice up some garlic, get that in the pan sizzling away with some salmon fillets in there, get the pasta on the boil with some tender stem broccoli on the steam above. Pour some cream over the garlic and salmon, then get it all into the pasta, stir it up, put some rocket on the top, some red wine and Van Morrison on the record player!
If Australian fans were to bring an ideal gift for you to a show, what would most impress and satisfy you?
That's a tough one! I'm big into 'Dad caps', like the properly sun weathered caps, it's always hard to find the real gems so if anyone fancies bringing one of those along you'll be treated like royalty. Or a meat pie and a Stone and Wood… I'm a sucker for those.
Nathan Ball Live Dates
w/ Ziggy Alberts
SAT 19 JAN
Southern Peninsula Art Centre, Rye
SUN 20 JAN
Westernport Hotel, San Remo
THURS 24 JAN
Theatre Royal, Castlemaine
FRI 25 JAN
Torquay Hotel, Torquay
SUN 27 JAN
Grant Pavilion, Torquay
FRI 1 FEB
Whalers Hotel, Warrnambool
FRI 8 FEB
Golden Hill Steiner School, Golden Hill
SAT 9 FEB
Settlers Tavern, Margaret River
SUN 10 FEB
Yallingup Hotel, Yallingup
THURS 14 FEB
Fremantle Town Hall, Fremantle
FRI 15 FEB
Badlands, Perth
FRI 22 FEB
Festival Hall, Melbourne
SAT 23 FEB
The Roundhouse, Sydney
FRI 1 MAR
The Triffid, Brisbane
SAT 2 MAR
The Triffid, Brisbane
SUN 3 MAR
Byron Bay Brewery, Byron Bay