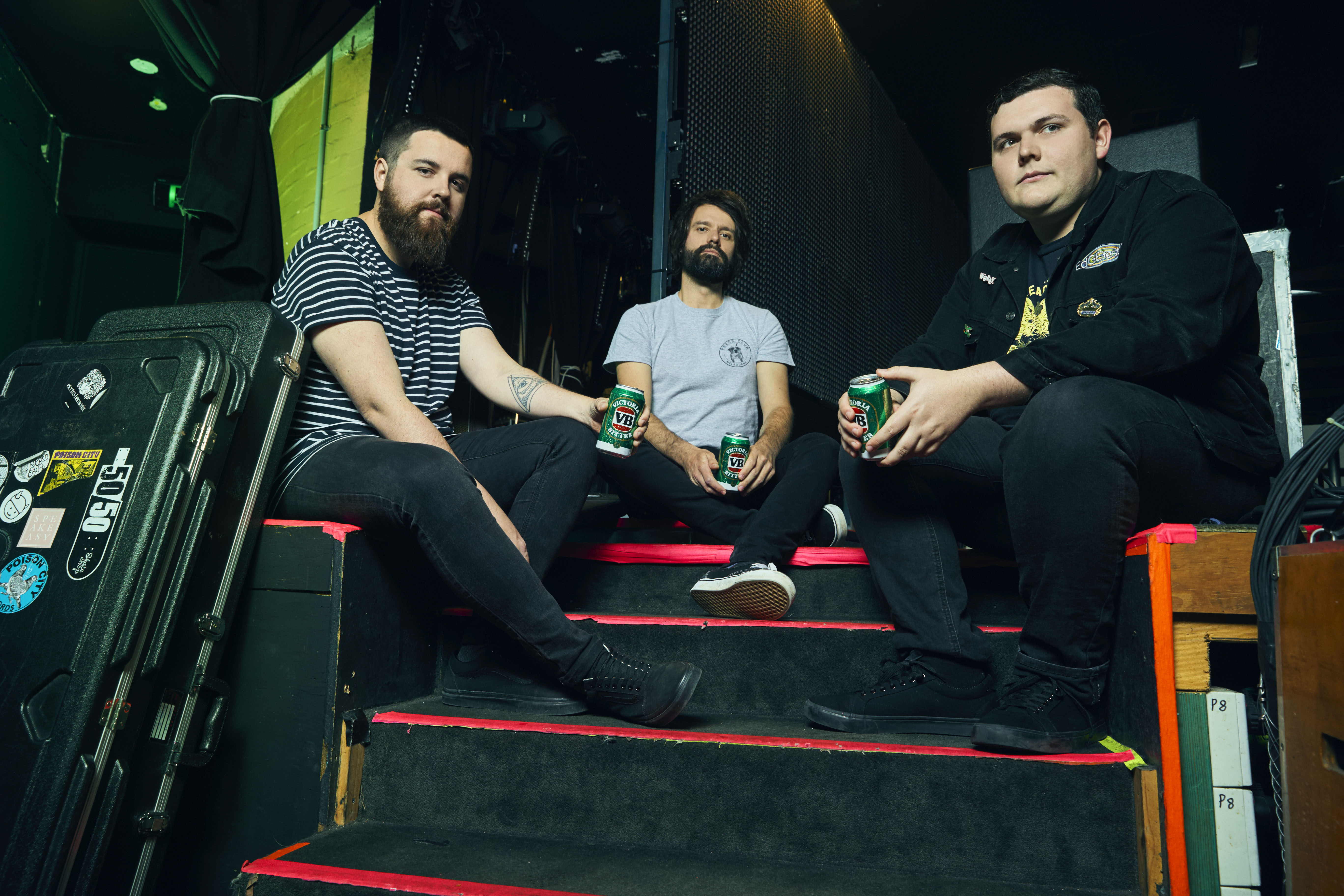 Paper Thin represents an interesting apex in slow-burning emo linage. Their songs are powerful and potent—something usually unheard of for a band this earlier in their career. After winning one of three coveted spots on the VB Hard Yards completion—with the other two slots going to Being Jane Lane and Claws & Organs—we chatted with the band about introspection, the Newcastle scene and development of new music.
What does winning VB Hard Yards mean for Paper Thin?
Winning VB Hard Yards has given us exposure on a national level and the chance to play some bigger venues, to (hopefully) some of the biggest crowds we've ever played to. The prize money is going towards producing and releasing our first album, and means we get to spend some additional time in our rehearsal space.
Newcastle has been put on the music map recently thanks to some solid acts coming out. How have you seen the scene develop over the years?
The development feels slow and steady. However, artists like Raave Tapes, Vacations and Grace Turner, who have been honing their craft for years, are suddenly starting to gain attention on national and international levels. Newcastle has such a rich musical history, and we think that the current state is definitely born out of a DIY attitude. Artists are creating spaces and opportunities where there might not have been before.
Do you feel proud to come from this booming music scene of Newcastle?
Absolutely! We all cut our teeth as bright-eyed teenagers in the all ages scene. The Newcastle music scene is as strong as ever, and we think it's only going to get better! We also think it's important that we have accessible, diverse and safe spaces to play music and create art, and we aim to continue to work with local artists and venues to achieve this.
'Living With Being Without' just turned one! In retrospect, how does the EP hold up in your head?
It's hard sometimes to reflect on some of the songs on 'Living With Being Without'. The lyrical content for each song stems from uniquely different moments in our lives, and the instrumentation and production was our first attempt at creating something more than the live recordings that you hear on our first EP, 'Paper Thin'. I think it's safe to say we're all still pretty stoked with how it turned out, and we have to attribute a lot of that to our producer, Mat Taylor.
Have you already seen the band evolve from those recordings, just one year on?
We recently listened back to the songs, and realised that we've tweaked a few things when we play them live, and there's some vocal parts that have evolved over time. 12 months on sees us stripping back some of the instrumentation, and focusing more on song structures and storytelling.
What's progress like for the next release?
We're working towards our first full length release, and we're about two-thirds of the way through the writing process. We're planning on recording early 2019 with hopes to release mid next year.
Is writing a cathartic experience for you?
Definitely. Most of the lyrical content in our songs are derived from our own personal experiences, and as I'm getting older I feel it's harder and harder to sing some of the songs I've written over the past few years. My perspective on life is slowly changing, and I feel I've matured from where I was when those songs were written.
Songs like London and Scared of Flying were written in part when I was living in the UK and dealing with depression, a failed attempt (on my part) at a long distance relationship, and the feeling of hopelessness in myself and the world around me.
If anything, Paper Thin songs are a retrospective of particular moments in our lives where everything felt hopeless, and I think the act of writing those songs is what gets us through the other side of that hopelessness.
Paper Thin will be on the road this October as part of the VB Hard Yards tour. See all details HERE.
VB Hard Yards Live Dates
WED 3 OCT
Northcote Social Club, Melbourne
w/ Alex Lahey
THURS 4 OCT
The Foundry, Brisbane
w/ WAAX
FRI 5 OCT
The Cambridge, Newcastle
w/ RAAVE TAPES
SAT 6 OCT
The Lansdowne, Sydney
w/ Tired Lion
TICKETS