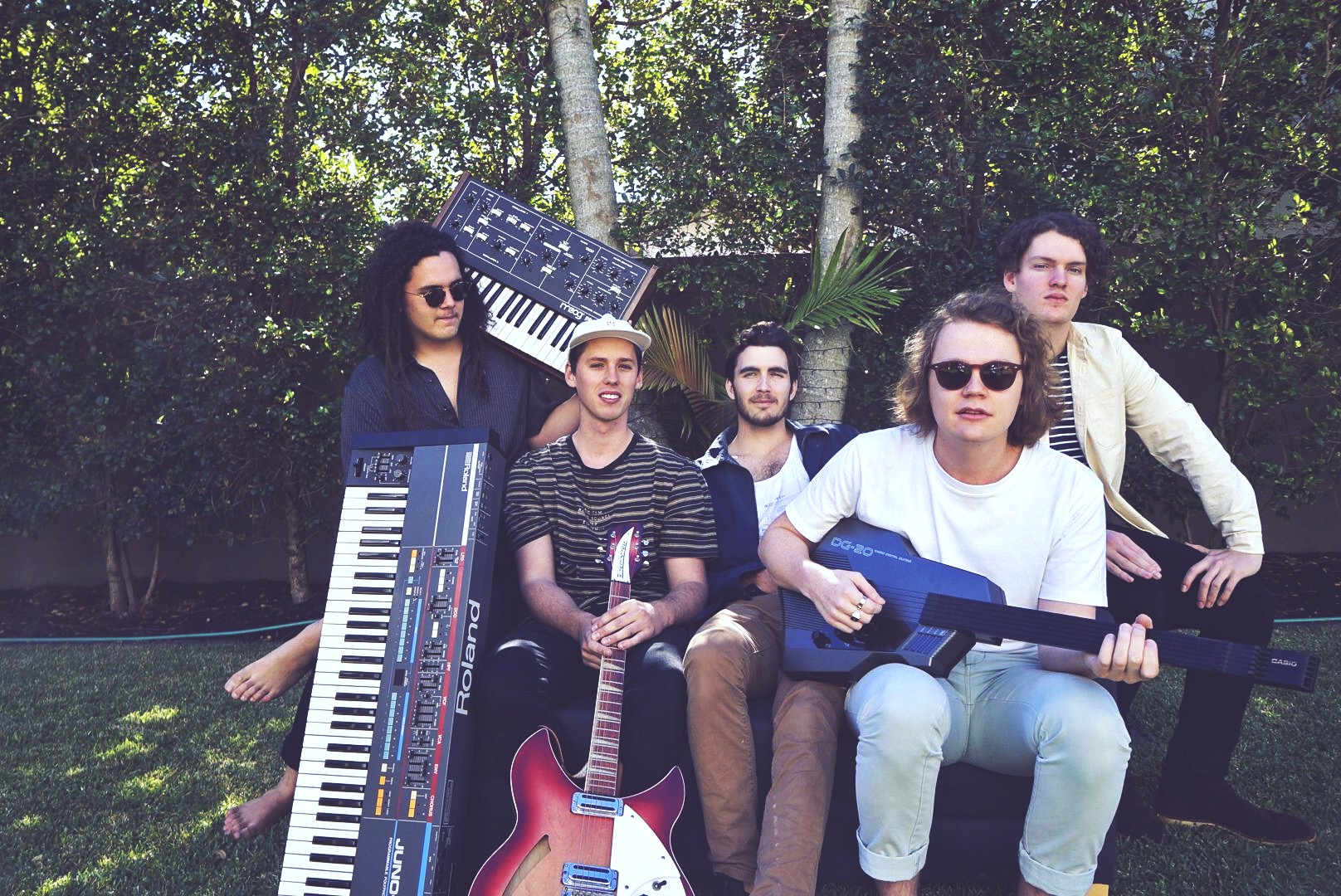 A love affair of classic rock, pop and the versatile sounds of the synthesiser, SAVV are a group that successfully blend the old and the new. Specialising in a sound that can only be described as epiphany pop, SAVV create an experience through their truly unique sonic expression. AAA Backstage got in a few questions over email ahead of their appearance at this weekend's GD FRNDS showcase.
For those unaware, give an elevator pitch of who SAVV is.
SAVV is a synth pop band with elements of guitars stylistically borrowed from the likes of '70s rock bands that fuse along with long instrumentals.
SAVV is a collective formed from other bands, both active and inactive. Is it tough juggling these projects?
Being in more than one band isn't really a huge task. Of course it takes up time but we always think it's like having more than one job and when one job finishes you take those experiences and use them in the present jobs (bands).
Mirror is your latest, and first, song. Tell us a bit about it.
Mirror is actually one of our newest songs in terms of writing and recording and one of the quickest to get all together as Jack and Blair produce the songs between their two houses. The song is really about trying to move away from listening to other people's jaded opinions/thoughts and for once just making up your own mind.
You seem to have an affinity toward the vintage, whether it be in your gear and sound. What lead you there?
I don't think we really know where we got that from actually. I think it's always been a part of us as musicians and playing older instruments usually can give some more intimacy, especially when you think about who had it before you.
Where do you think you fit in the greater Gold Coast music scene?
To be honest, we don't really know where we fit into the Gold Coast scene. That could be a good or a bad thing but I think it's more likely to be better for us if we can just be a little different!
You're on the next GD FRNDS showcase lineup. What are we going to see at this show?
Well for that show we have a new drummer and some new jams to show off with him, too!
2018 is still young. What's going on for the remainder of the year?
2018 is hopefully going to be a busy year for SAVV. More singles to come as they are always under construction but as to when that will be, it's more likely to be up to when we think it's finished… If we really wanted to we could pump out an EP in a week but we want to make each release different, move the sound forward and not go over the same thing.
SAVV Live Dates
SAT 3 MAR
Miami Shark Bar, Gold Coast
w/ Eating Animals, Electric Zebra & GD FRNDS DJs