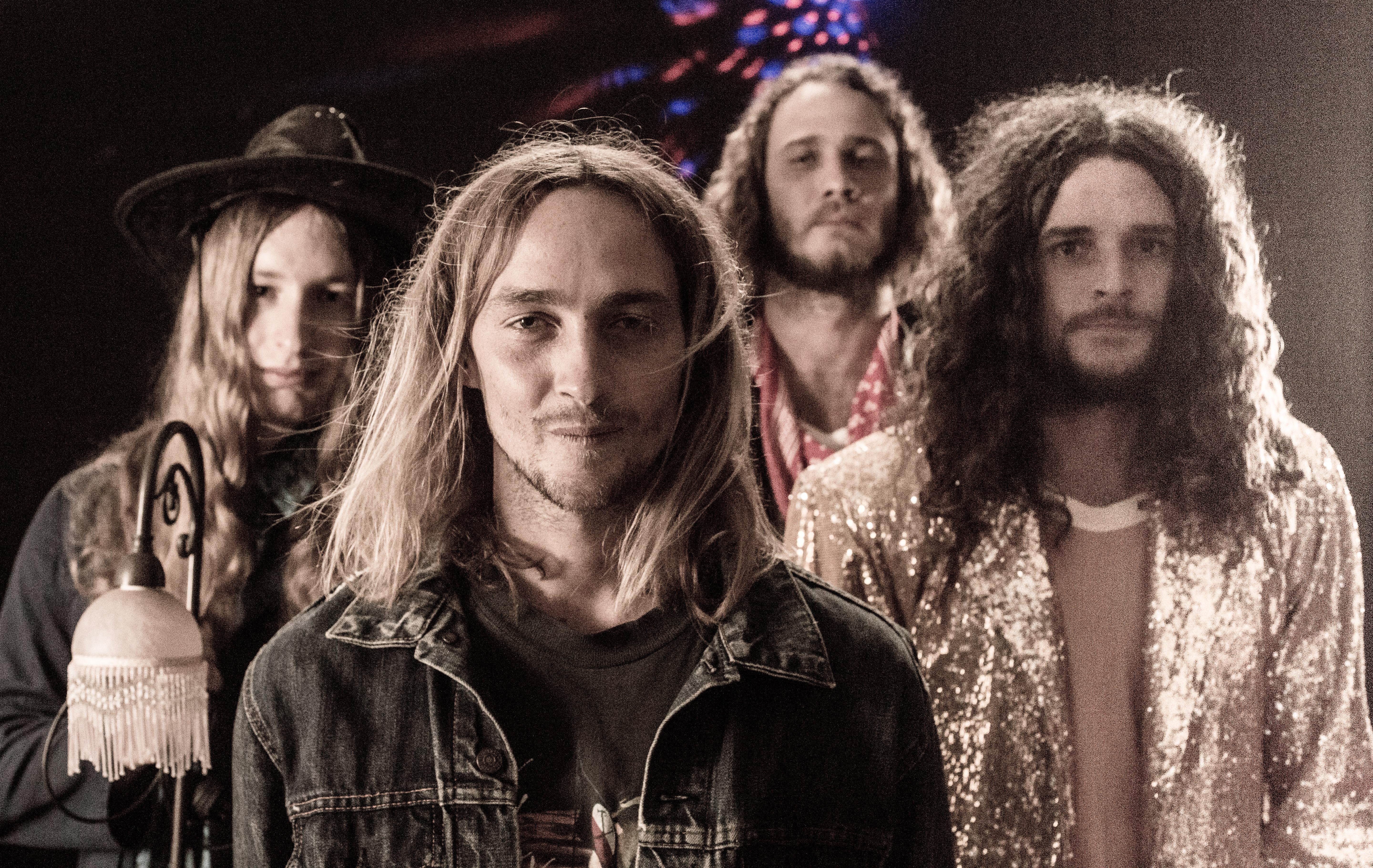 Sunrose are on a real roll at the moment—releasing their very well-received debut EP 'Strawberry Wine' and embarking on a massive tour across our lands. They took time out to have a little chat with us.
Congrats on the new EP! It's a real epic tripped out journey, where and what was the recording process?
Thanks. We are all proud of how 'Strawberry Wine' has turned out. We made this EP ourselves, working long and hard at Nowave Studio in Byron. The process was very organic with all of us playing live in the same room and utilising analogue equipment like the ex-David Bowie console, which really enabled us to reach those sonic boundaries.
Were all the tracks recorded in one sitting or did you guys record over different periods?
We started off with recording just one track to begin with which was Takes Two. The process of recording live as a band simultaneously with Julian—our keys player and owner of Nowave Studio—engineering whilst playing, was an experiment in itself as it was the first time he combined the two together. This was quite difficult with over 16 channels of microphones and 4 headphone mixes to keep track of, paired with trying to get that magic take with the band. It wasn't an easy process, but we found our formula after just one day and continued to record the rest of the EP in between gigs and day jobs.
Was there a single influence for the EP? Or does each track have it's own?
Each track on the EP is very much its own influence as we all collaborated on each original idea together.
I read somewhere that you guys use a lot of layered feedback and guitar effects. Do you commit to writing melody first and add production later? Or is it done all in one process?
We tend to add space where it was appropriate, although I wouldn't say that we rely a lot on effects. As we rehearse all together and record live, most of the songs are usually formed in one process. Even a lot of the guitar solos on this EP have been performed in the live take only really using overdubbing for vocals.
You're smack bang in the middle of an epic tour. How have you guys been enjoying the tour?
The tour is going great! It's been amazing playing shows up and down the East Coast and experiencing some classic venues where we've met new friends. It's been fun for us to try out some new songs too.
What can we expect from your upcoming show at The Zoo?
We are super excited to play The Zoo this Thursday as it's an iconic Brisbane venue for live music and we hope to give everyone a show that they will remember!
After this tour what is next for Sunrose? New music? More touring?
After the tour is done we are excited to jump back into the studio and start working on the new songs! Sunrose still have some dates left in their tour. Make sure you get along and check them out. You won't be disappointed.