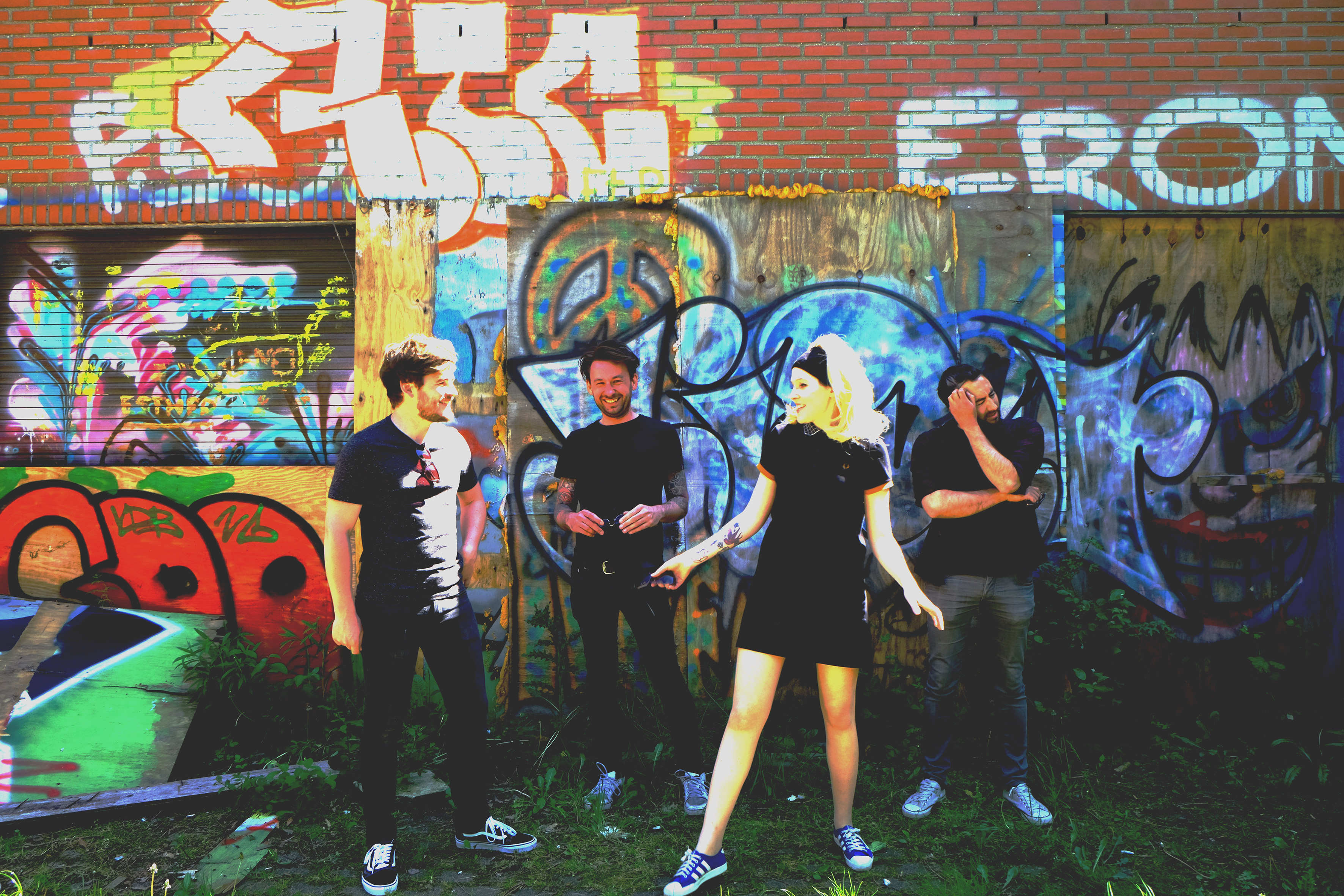 After shooting to incredible heights with their 2015 debut album, 'Light Stays Close', The Spectors, hailing from Belgium, has refined, rescoped and retethered their sound on their sophomore release, 'Ooh Aah Aah'. We spoke to the group about the anticipated new project, getting over the second album slump and having the Australian touch.
I read a statement regarding your first record I really liked saying you, "compiled 4 years of pop music into an album." Coming into your second album, does that statement still hold true to the band's creative vibe?
We are subconsciously very influenced by the sixties, seventies, eighties and nineties so it probably slips into all the stuff we write and record. It's not like we're trying to sound like any specific band or genre, we just want to write good songs. I would say Ruben (our guitarist) represents the eighties vibe in the music. Every time Davy leaves his SPD-SX unattended, Ruben goes wild. Filip and I always film him when he does that.
Some say the second album is the most daunting. Was this the case for you guys?
Not really, I actually felt like the recording process went much easier than it did for the debut album. There was no pressure at all from the other band members. They brought some really nice ideas to the table so I'm planning to let them all participate in writing the next album.
How was it going into the studio with the incredible backing of your debut album under your belts?
We didn't feel threatened by the debut album at all. It has some good songs but we already knew our new album would be ten times better.
A few lineup changes happened between the last album's touring commitments and this album. How was it working with a few different members?
You can compare it to having several relationships until you find the right person. Some of them are very toxic and just don't match. After years of working with different people I finally found a line up I can rely on and feel comfortable with. But I don't regret the past at all.
When The Morning Falls, and a few other tracks from the album, have some pretty personal content in the lyrics. Is it a cathartic experience putting yourself out there in your music?
Only You, our second single, is probably the most personal song on this record. I wrote it a couple of years ago after my boyfriend dumped me. It was a horrible experience for me because I always thought we would stick together. Writing a lot of songs about it did help because I felt I was making something good out of a bad situation.
The album has a small Australian flavour to it with Michael Badger on mixing duty. What made you decide to work with him?
I had met him in Antwerp last summer and we had a really good time. When he returned to Australia he sent me a message saying he listened to some of our stuff and loved it. He offered to mix one of our new songs. After hearing his mix for Only You we were so impressed that we asked him to do the entire album. He is the first mixer who fully gets the vibe I want for the music. I didn't even have to explain it to him, it just happened.
Would an Australian visit be on the cards behind this album?
We don't have any immediate plans to play shows in Australia because it's really far away and expensive for us to get there. As for me, I'm saving up for a trip to Sydney and Melbourne. Australia has always been on my bucket list and I'd love to meet some of Badger's friends like the people in his band The Demon Parade and the people from the band Househats. You guys have a great indie scene!