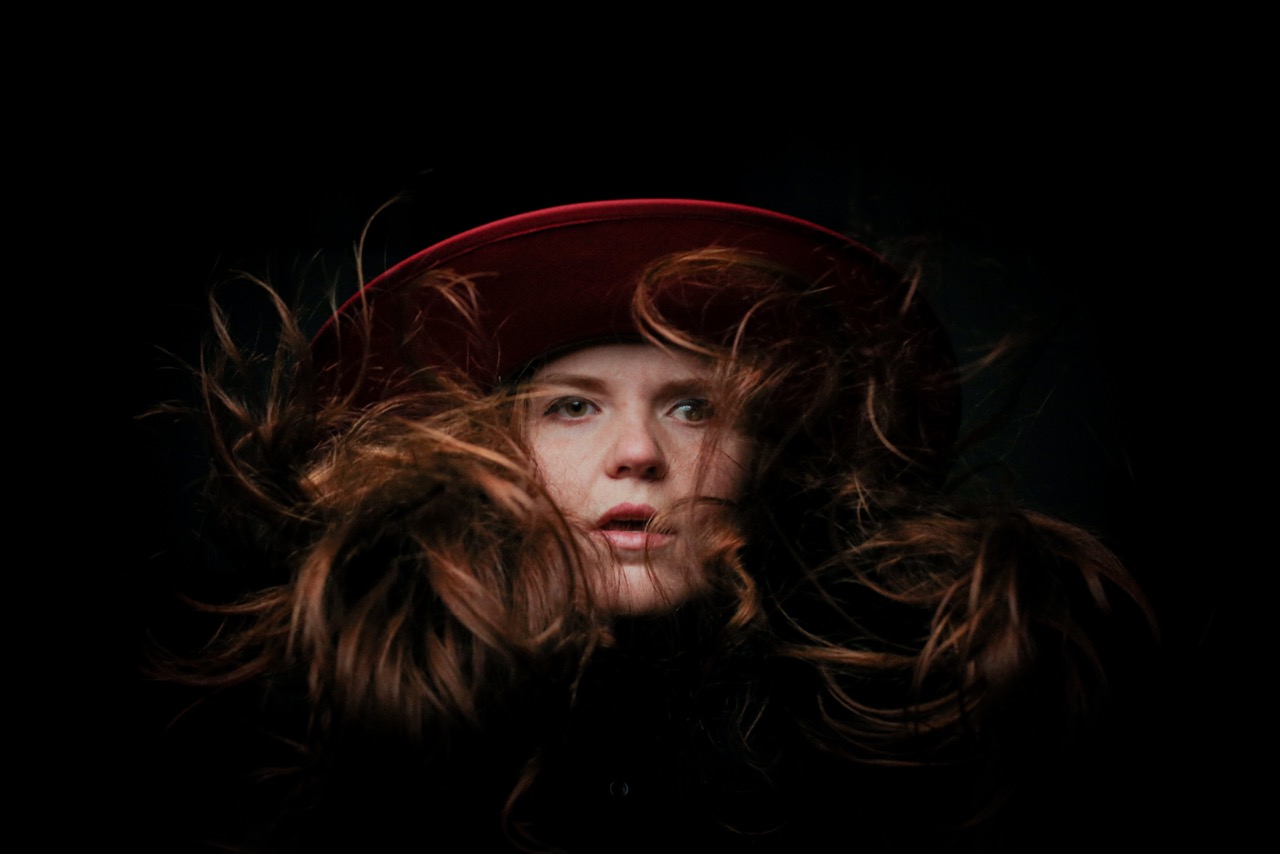 Flint Eastwood, born Jax Anderson, creates very eccentric and massive pop sounds with her music. She comes from a new crop of powerful and passionate pop artists who are determined for the live stage. Currently touring overseas, Anderson took the time to chat about pop star ethics, her creative space in Detroit and Australian tour plans.
Someone told me that pop stars, more recently, no longer need a gimmick to be recognised (see Miley Cyrus, Lady Gaga), instead they just need to be themselves. What are your thoughts on that?

I think gimmicks are an interesting thing. What makes something a gimmick in comparison to an authentic extension of someone's creative personality? I think inside every artist lives an untamable beast that needs to rear its head every once in awhile–maybe this is where the "gimmick" stage happens. For me, I think art should always be an extension of yourself–the wild, the tame, the vulnerable, the strong, the every version of yourself. I want to live as authentically and honestly as I can through my art. Who knows–maybe someday day I'll have my meat dress phase. The question is, would we still be talking about Lady Gaga if she never had hers?
In saying that, how much of Flint Eastwood is a character you portray, or yourself?

I believe in living my art wholeheartedly. Flint Eastwood and Jax Anderson are the same person. You can ask my friends–I wear a red hat, black tunic, and black boots everyday of my life (including birthday parties and funerals). I don't believe in having a separate personality in different situations. To me it feels fake. Granted, I can get a lot more hyper when I get on stage, but I'm still being me. It's just a little more amplified.
You recently wrote how your EP, 'Broke Royalty' is, "for the underdogs". Do you root for the underdog?

Always. The best things in life are created by underdogs.
Your church in Detroit, Assemble Sound, sounds like an awesome concept. Tell us a little more with how you use the space?

Assemble Sound is amazing. It's a collaboration space/studio that I helped co-found. Some fellow artist friends and I pooled our money together, bought a church from the 1870's, and renovated it ourselves. We wanted to give Detroit artists a place to create together and to give touring artists a place to go while they're in town. That's how I met GRiZ who's the featured producer on my track Rewind–he was in town for a show and needed to work on his set so he booked time. I write and record all of my records at Assemble–it has a very inspiring energy to it. There are about 25 hand-picked residents who have 24-hour access and the studios are constantly filled. The residents span all genres which is awesome because when you're stuck you can walk through the church and hear a ton of diverse music being created all at once. I have an open door policy for my sessions where anyone who's working in the space can come through. That's how the collaboration with Tunde Olaniran on Push came about–he's a fellow resident and rolled through to see if we needed help on any ideas. I've learned so much just by being open to other artist's ideas while passing through.
Much like another pop act which I've found comparisons to your music to, Grimes, you also create all the artwork and make most of, if not all of, the production yourself? Do you enjoy having total creative control over your music in every avenue possible?

Creative control is a must for me. Even if it's collaborating with another artist, I'm very adamant about having my hands in everything. I worked as a commercial video editor for years before doing music full-time and have been heavy into photo, cinematography and design. To me, being a musician is a dream because it's a way I can focus all of my mediums into one place. I know where my strengths and weaknesses lay and I'm not afraid to pass certain things off to other creatives that I admire, but I will always be heavily involved no matter what.
Would an Australian visit be on the cards behind this record of yours?

We'll see how the game plays out 🙂