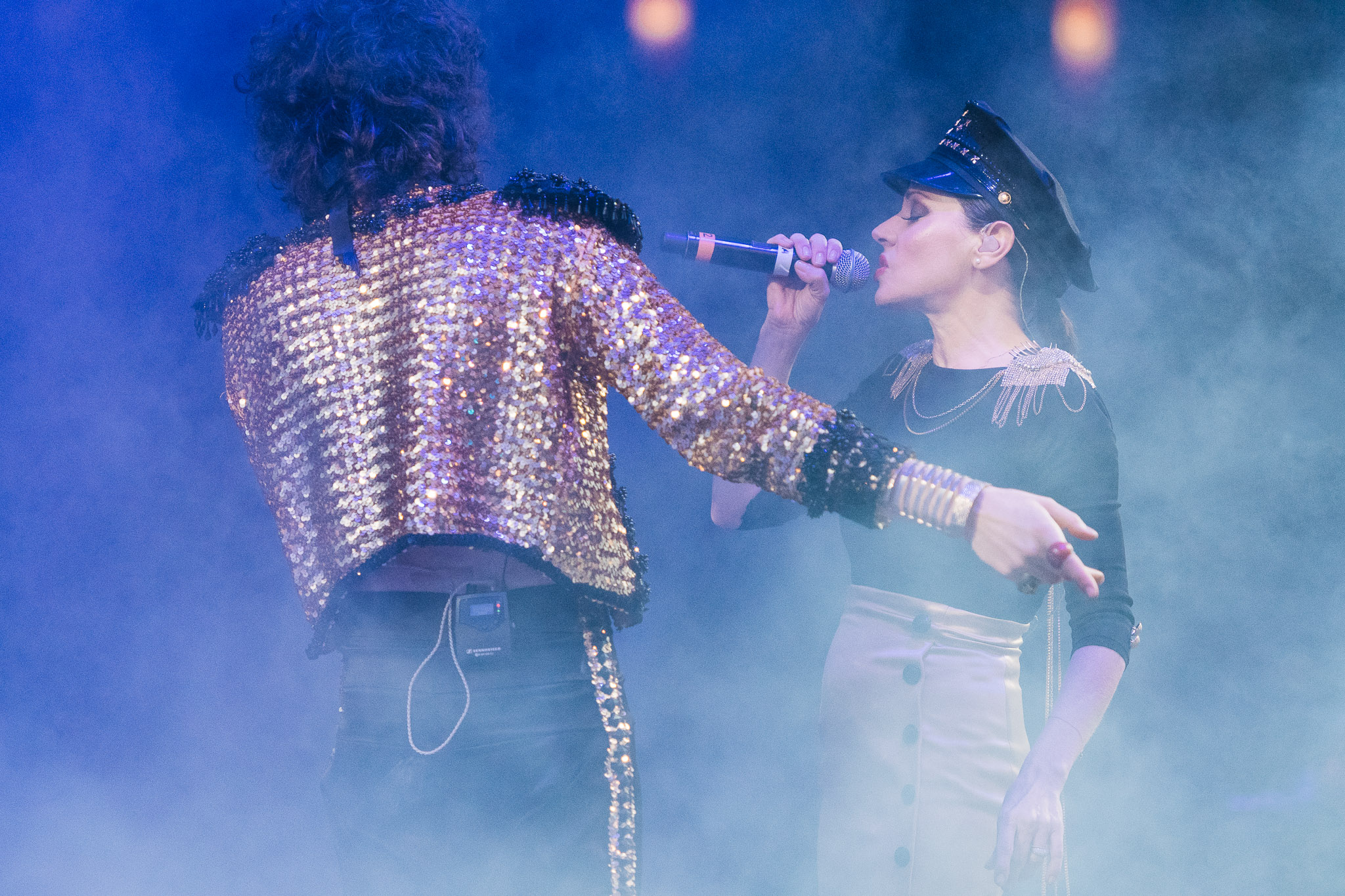 What's there to be said about the illustrious Tina Arena that hasn't already been said? A career spanning decades and still Arena is breaking grounds and making headlines across the world. Speaking of which, the Australian artist made a surprise appearance at Splendour in the Grass to perform a few tracks with Client Liaison to incredible praise. Arena will be back in Australia this September and October for a lengthy national tour so we asked the songstress about said tour and how she's kept reinventing her craft over these years.
Your national tour, Innocence to Understanding, is coming to us in September. Tell us about a time you went from innocence to understanding?
Yes, that's the name of my tour. There isn't one particular time, the concept is more to represent my journey. I started on TV at 8 years old I was so innocent, it was a time of innocence—before social media. The journey has been long and I feel like we really do settle into a place of understanding. In your '40s, well for me anyway, you're at a your most confident and assured.
How did it feel to play Splendour in the Grass? Can we expect to see you playing more Australian festivals?  
It felt great. It almost didn't happen as I was working in Europe until a few days before the festival. I think it was all the more enjoyable as it was with Client Liaison who I love—they're such great showmen, great musicians and funny! I love the festival experience and yeah I'd certainly like to do more in the future.
Somehow you've managed to create a sound that is both nostalgic and contemporary in your "A Foreign Affair" collaboration with Client Liaison. How did that pairing come about?
They approached me with a few demos and that was the one I connected with the most. It's soothing and cheeky. I recorded the demo last summer and we all liked the results so we released it! I love collaborating with other acts, I've done a lot over the years, performing or collaborating with everyone from Bocelli to Donna Summer, Stevie Wonder, Zuccero, Tiesto, Dannii Minogue, Jess Mauboy & the Veronicas—I love getting different creative energies together.
You're a keynote speaker at this year's BIGSOUND conference and I, for one, can't wait to hear from one of the connoisseurs of Australian music. What's the best piece of music industry advice you've ever received?
It sounds cliche but I'd say: stay true to yourself. Other things to keep in mind: be in it for the right reasons (because you love the music not the fame), surround yourself with good people and make sure you have good legal and financial advice. I think now more than ever, try to diversify also—it's increasingly difficult to make a living from album sales, so hone your live craft also,
You've always been a fierce advocate for gender and age equality in Australian music. Have you seen any progression in your years as a musician and could you offer any advice to female artists trying to break into the industry? 
I think we have a way to go, but it's certainly spoken about now more than ever and that's a great start. Hopefully all the conversations can lead to true equality for everyone.
Tina Arena Live Dates
WED 6 SEPT
The Tivoli, Brisbane
FRI 8 SEPT
The Tivoli, Brisbane
SAT 9 SEPT
The Star, Gold Coast
SUN 10 SEPT
Empire Theatre, Toowoomba
TUES 12 SEPT
Civic Theatre, Newcastle
WED 13 SEPT
Ulumbarra Theatre, Bendigo
FRI 15 SEPT
Plenary, Melbourne
SAT 16 SEPT
Plenary, Melbourne
SUN 17 SEPT
Coasta Hall, Geelong
FRI 22 SEPT
WIN Entertainment Centre Theatre, Wollongong
SAT 23 SEPT
ICC Sydney Theatre, Sydney
SUN 24 SEPT
Canberra Theatre, Canberra
TUES 26 SEPT
Princess Theatre, Launceston
WED 27 SEPT
Theatre Royal, Hobart
THURS 5 OCT
Thebarton Theatre, Adealide
FRI 6 OCT
Crown Theatre, Perth