The Smith Street Band @ The Tivoli – 27.05.2017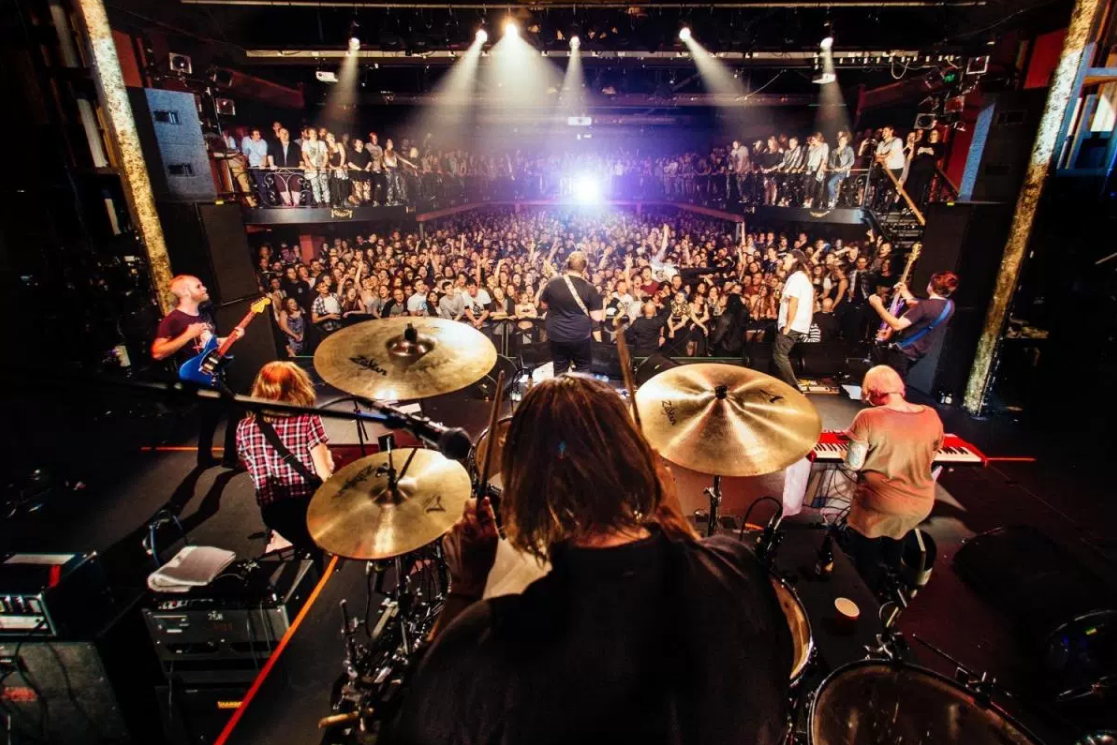 Last Saturday, The Smith Street Band played The Tivoli as part of their national tour in support of new album, 'More Scared of You than You Are of Me'.
Early in the set, the band played Song For You and Birthday, both from the new album, followed by fan-favourite Ducks Fly Together. Noticing the audience loudly singing along, frontman Wil Wagner announced, "you obviously know the words!" and dropped out, letting the fans carry the song acapella.
Wagner was smiling throughout most of the set, and at one point announced, "I just wanna stand here and smile and look at all of your beautiful faces!" He then began attempting to say an individual, "hi," to everyone in the crowd, before launching into It Kills Me To Be Alive solo on acoustic guitar.
Young Drunk had the entire crowd singing along, as people on the upper level of The Tivoli precariously leaned over the rails, drawing themselves closer to the band. Death To The Lads also went down well, with people hopping on each others' shoulders, and screaming the words back at the band. They played their latest single Shine, announcing a video clip for it had just been released, before ending their official set with Surrender.
After an uproarious chant for "one more song", Wagner came back on stage, announcing that the next song Laughing (Or Pretending to Laugh) was written when he started feeling better after a bad breakup. After this solo performance the rest of the band re-joined him to play Sigourney Weaver, before finishing the encore with Throw Me In The River.
The energy bouncing around the room was invigorating, and Wagner's attitude to performing came across so humble and genuine. Definitely catch The Smith Street Band live, if you get the chance!