Studio Diary: Ocean Alley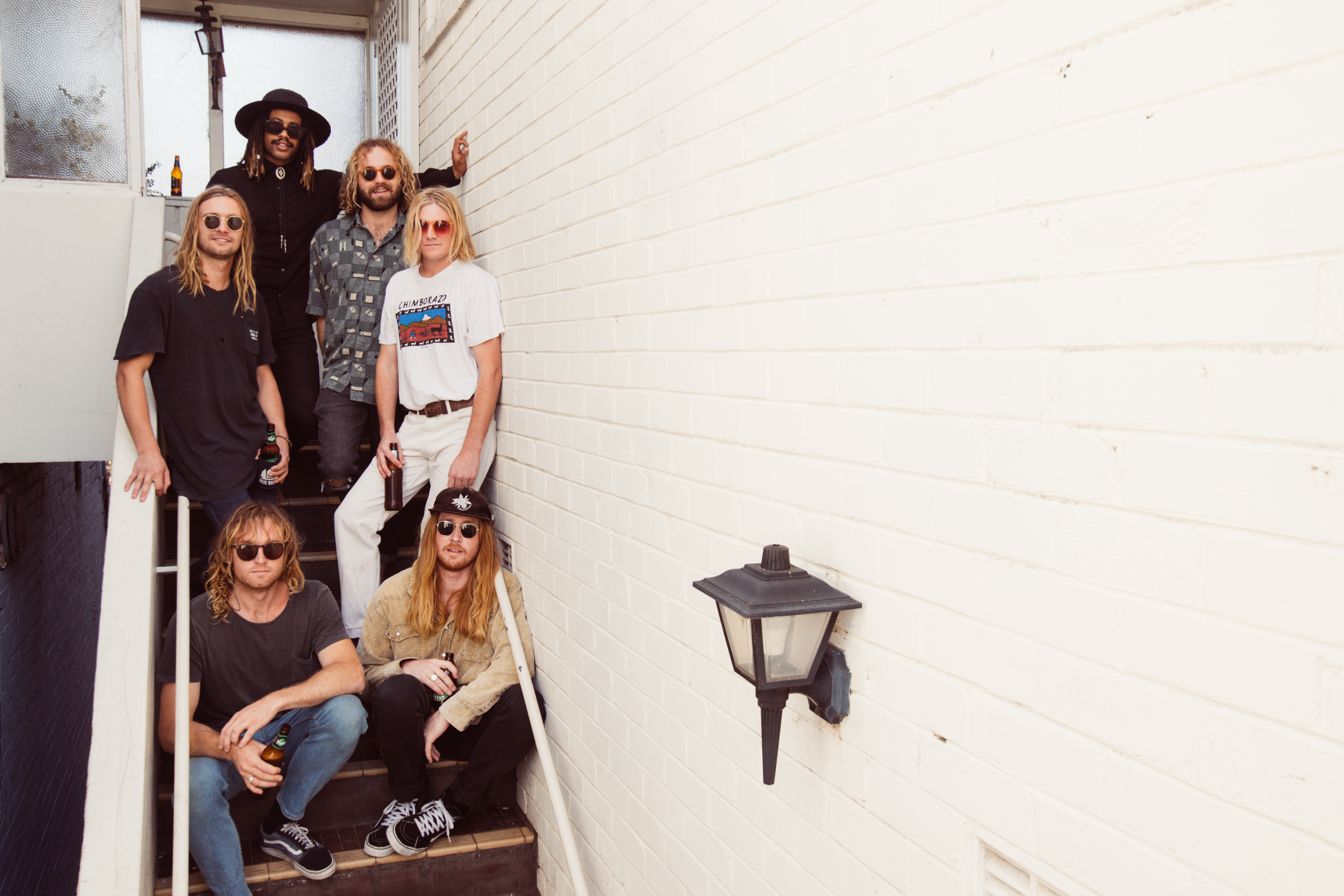 'Chiaroscuro' is the new album from Ocean Alley and it's taken them to places unknown from the group. Grinding their teeth for years in the studio and on the road—with some huge festival slots under their belts—they've finally hit the big time with their adventurous album. The six-piece take us on an exclusive look-in their studio from the making of 'Chiaroscuro'.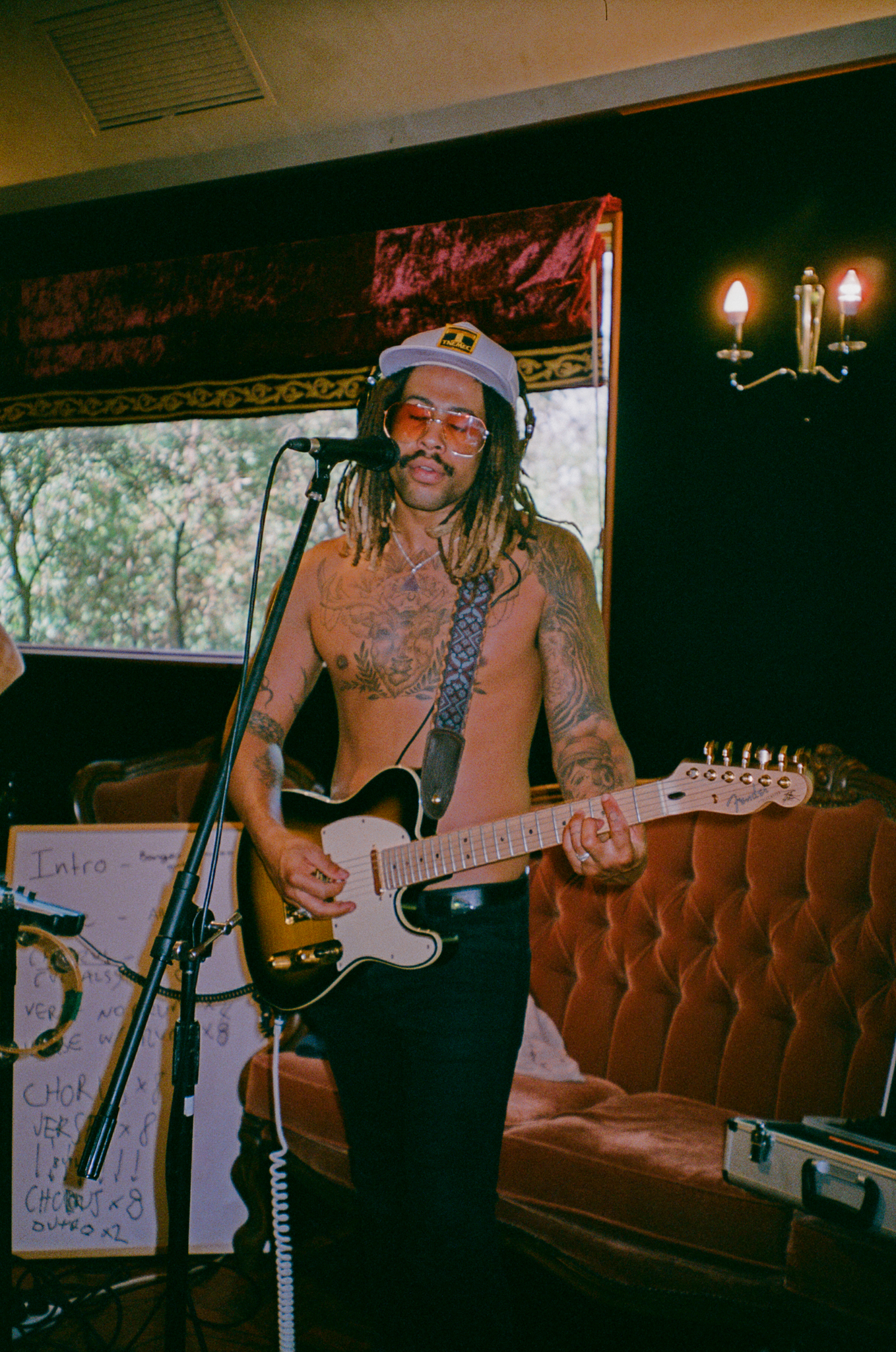 Baden singing and strumming along to something in the live room.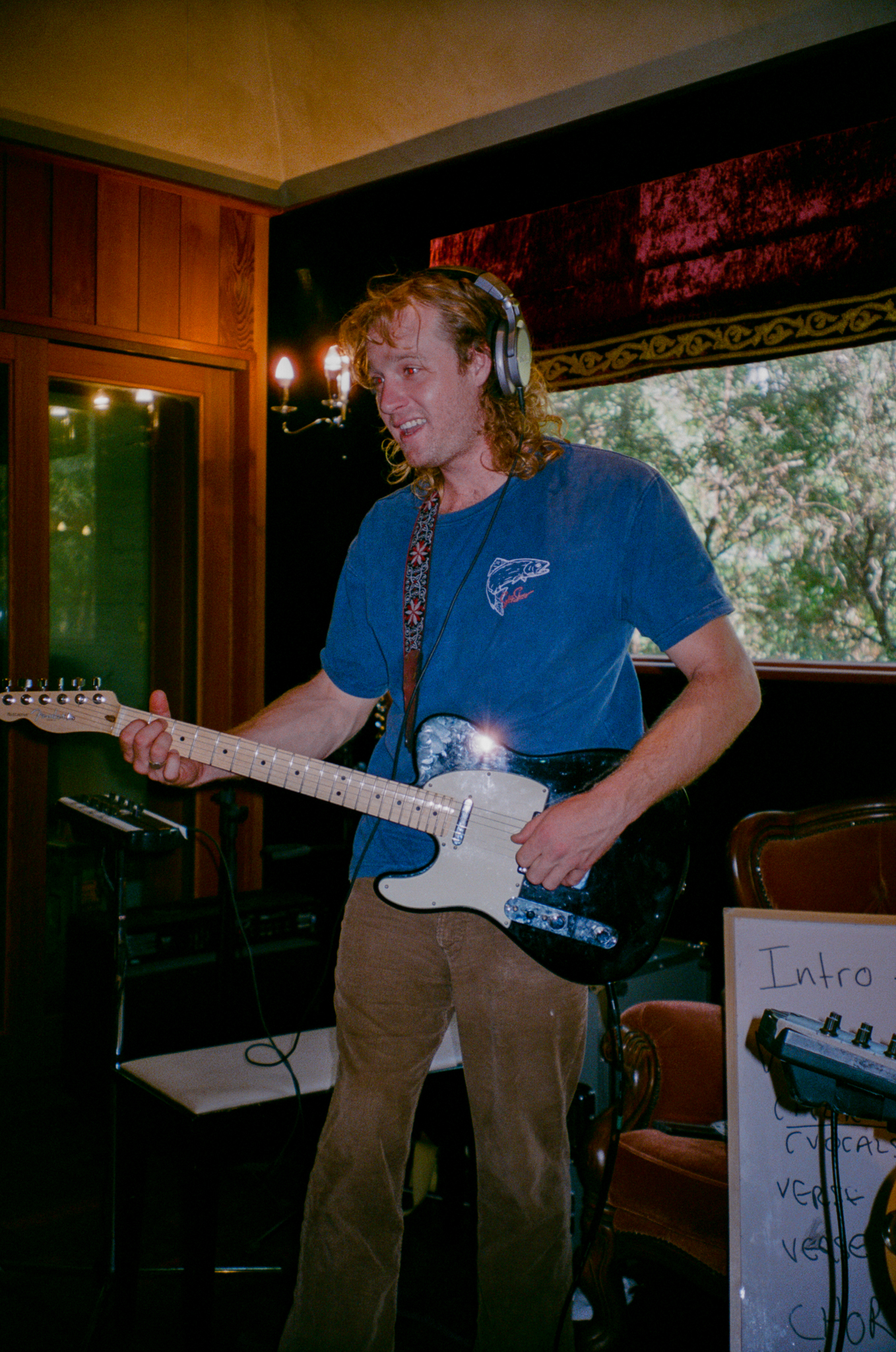 Mitch with his headphones off chatting to Angus next to him while they were playing live with the rest of the band.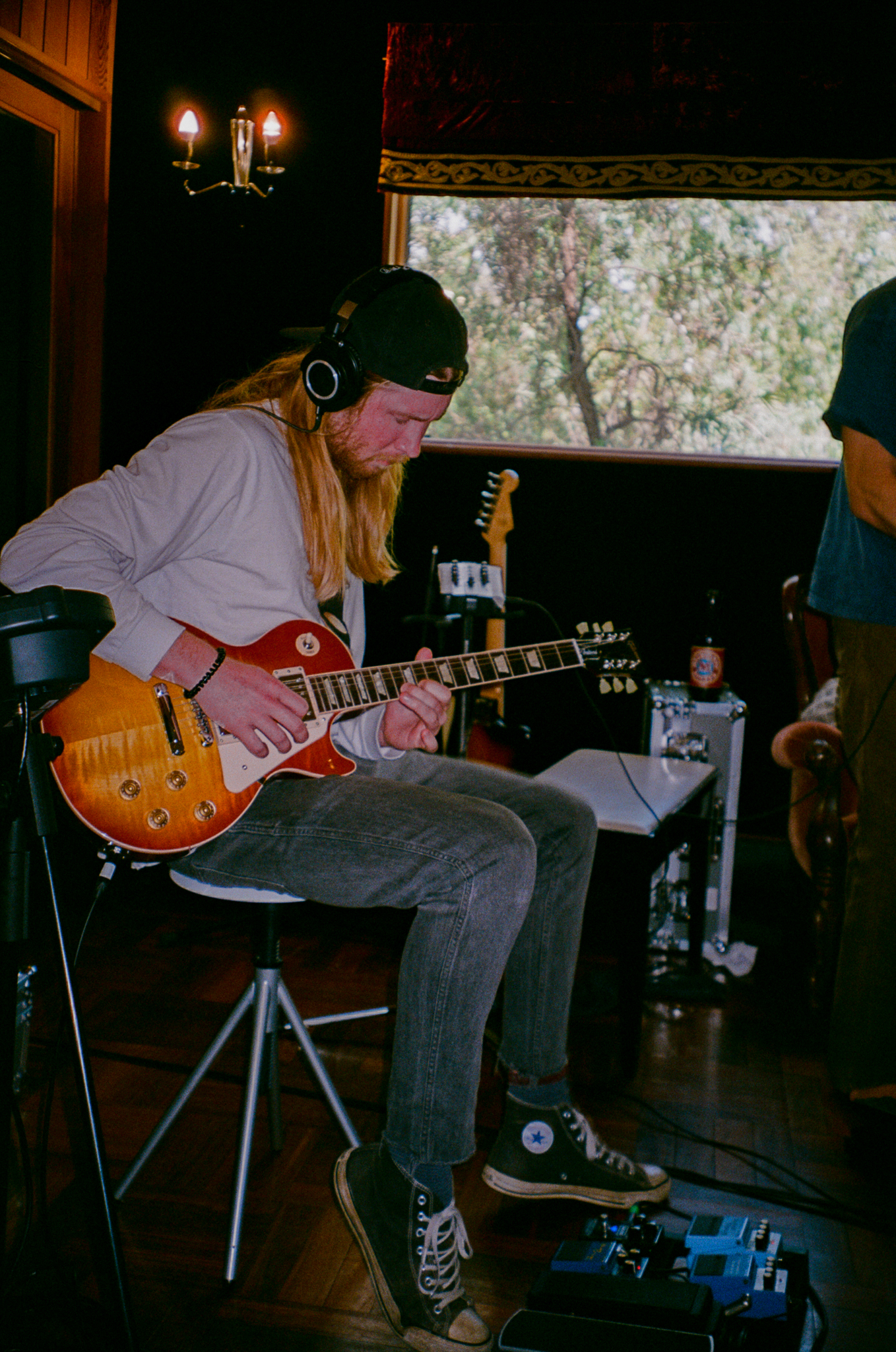 Lead guitarist Angus working hard or hardly working. He is also a big fan of using the stool.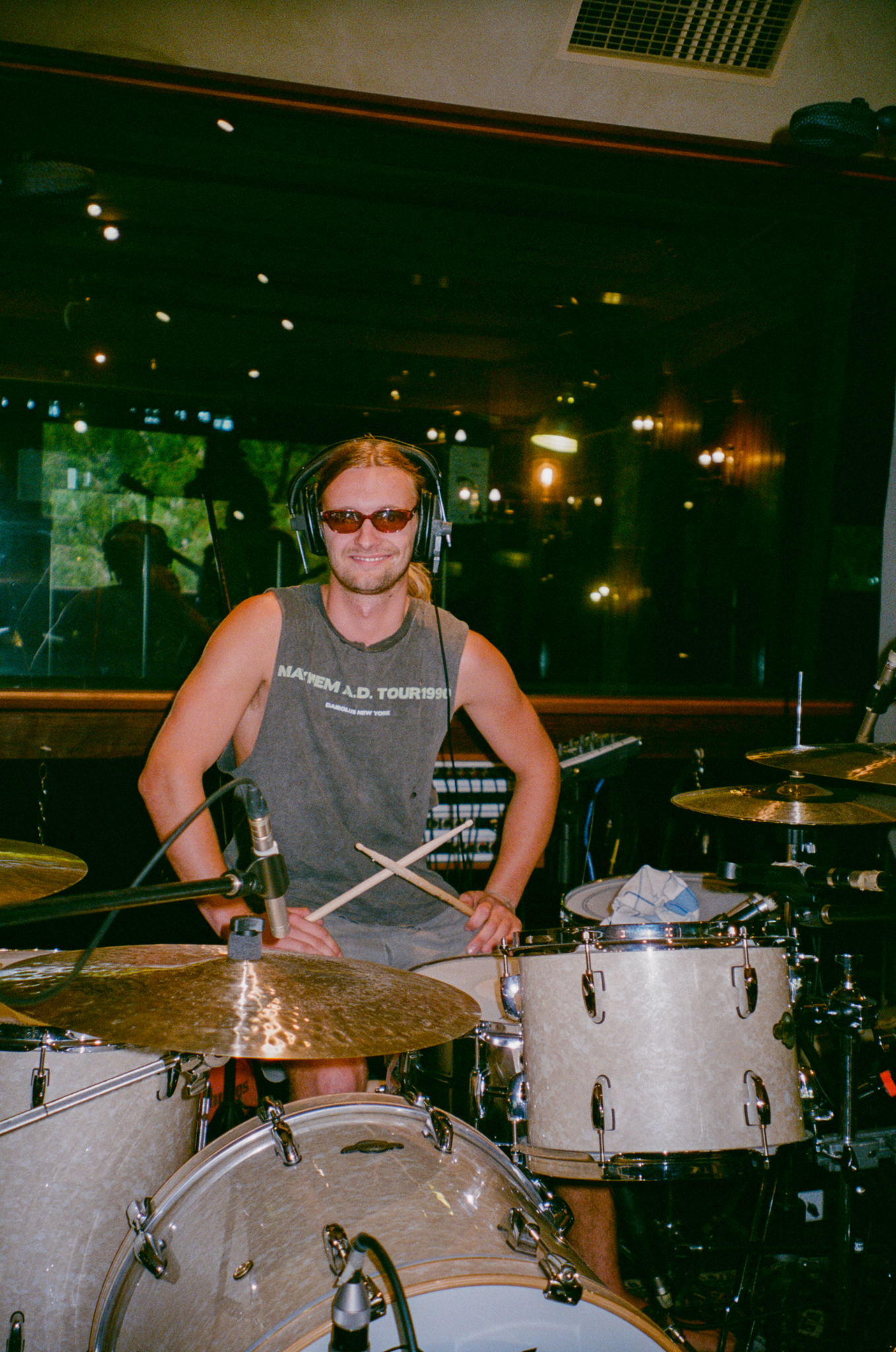 Tom donning some protective and fashionable eye wear.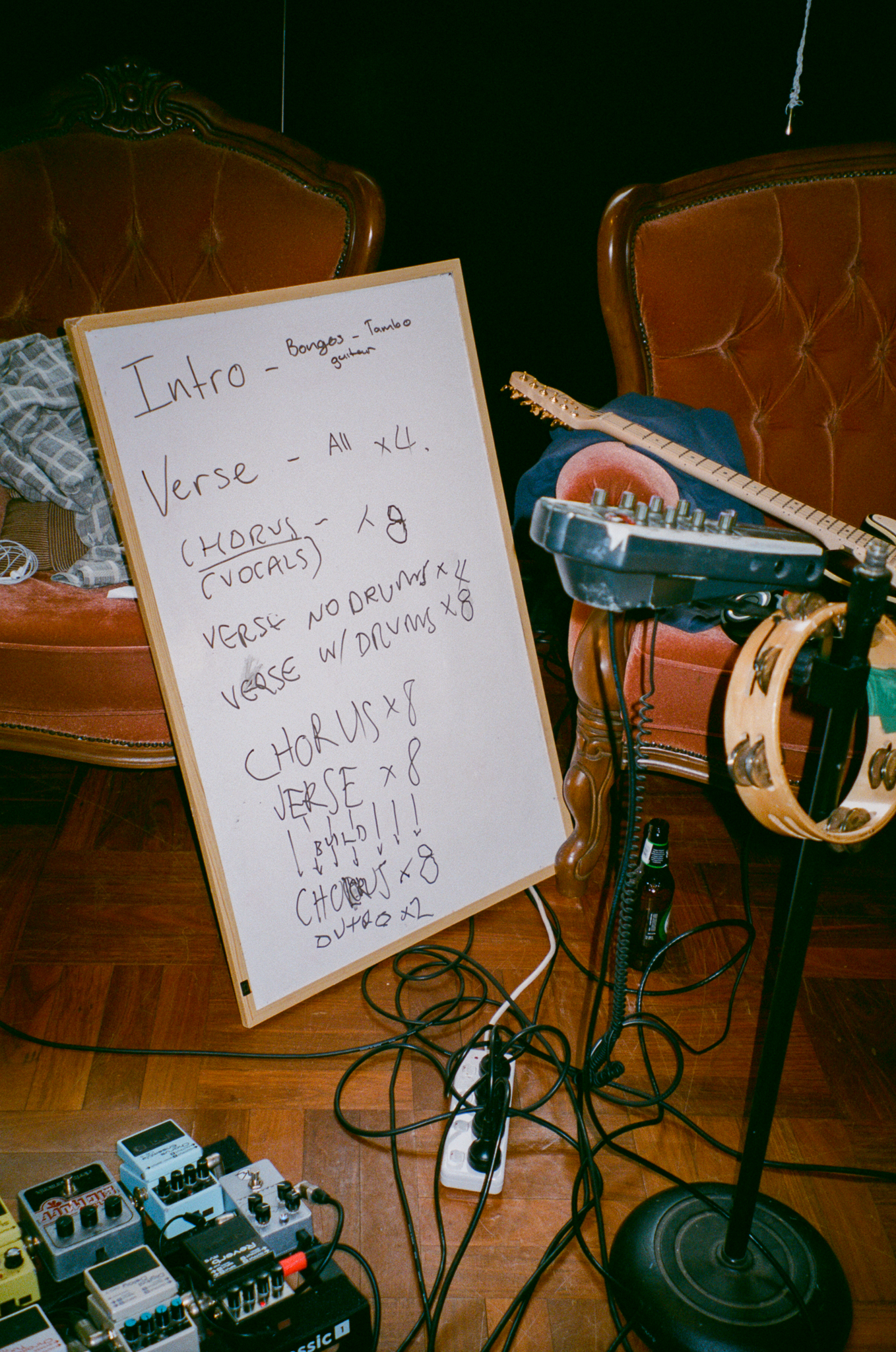 Discussing the structure of Flowers and Booze. Not sure if it even worked out like this in the end.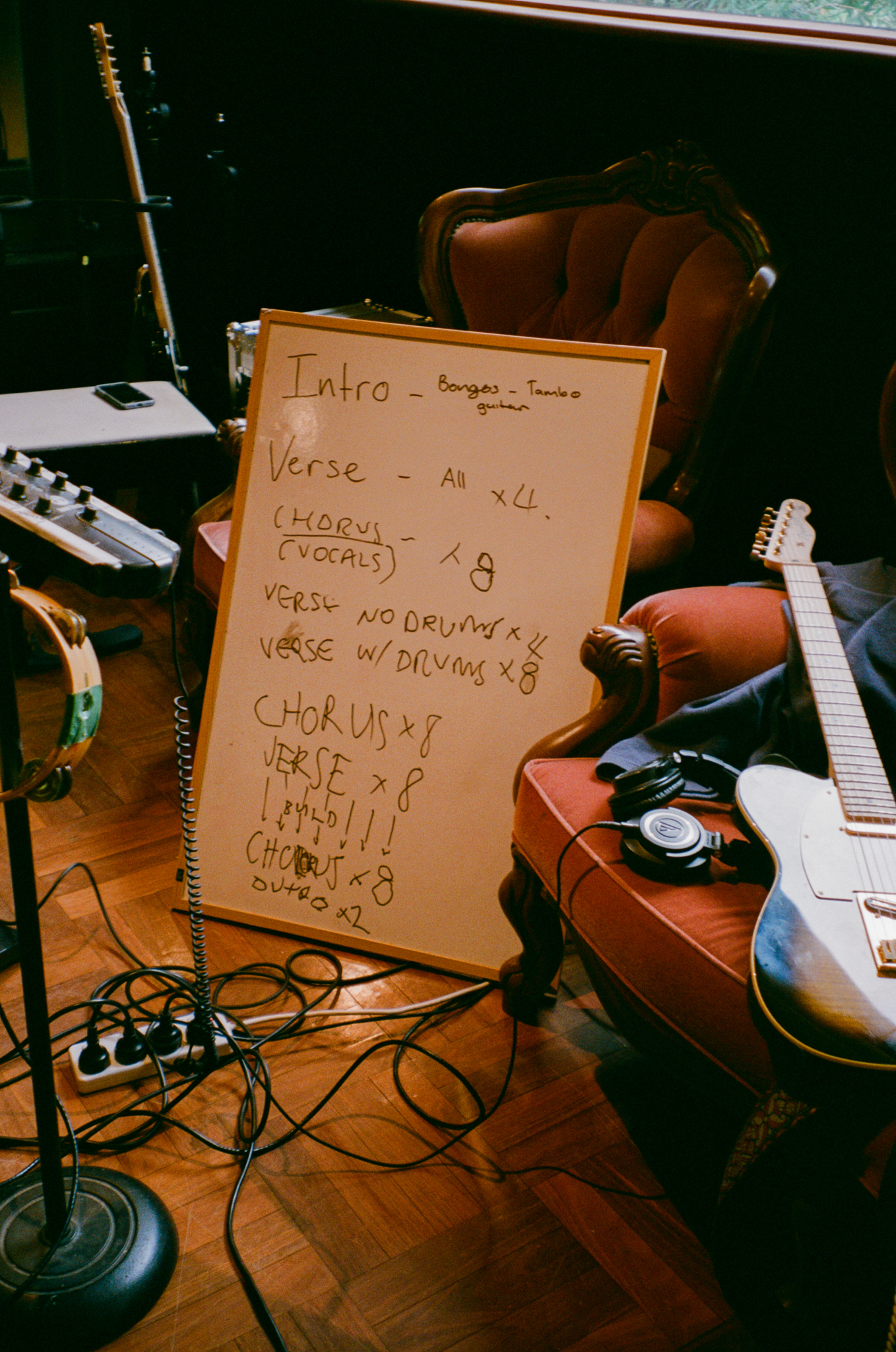 Same as photo 6 but from a different viewpoint. Cool.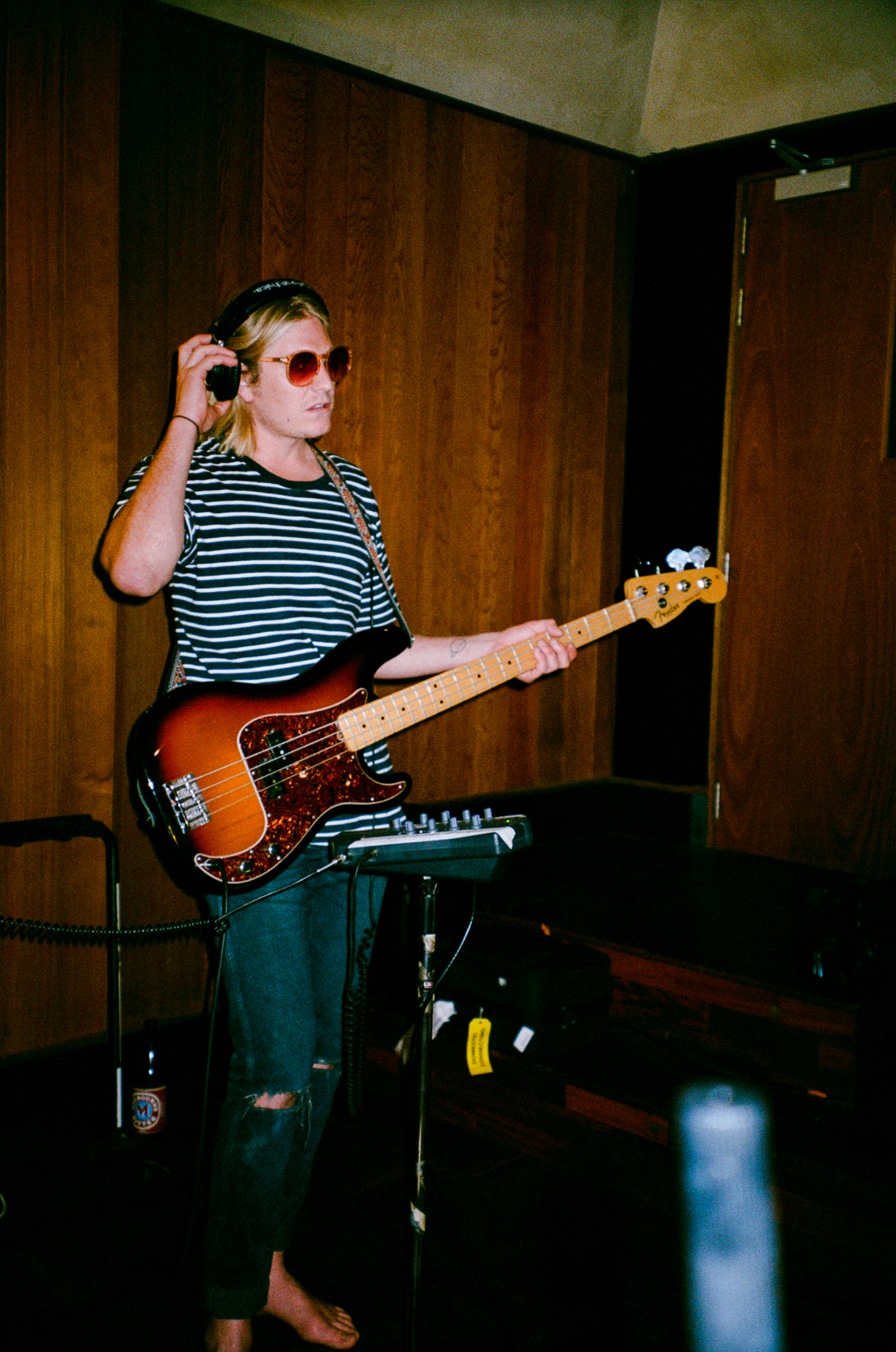 Nic doing something in the live room.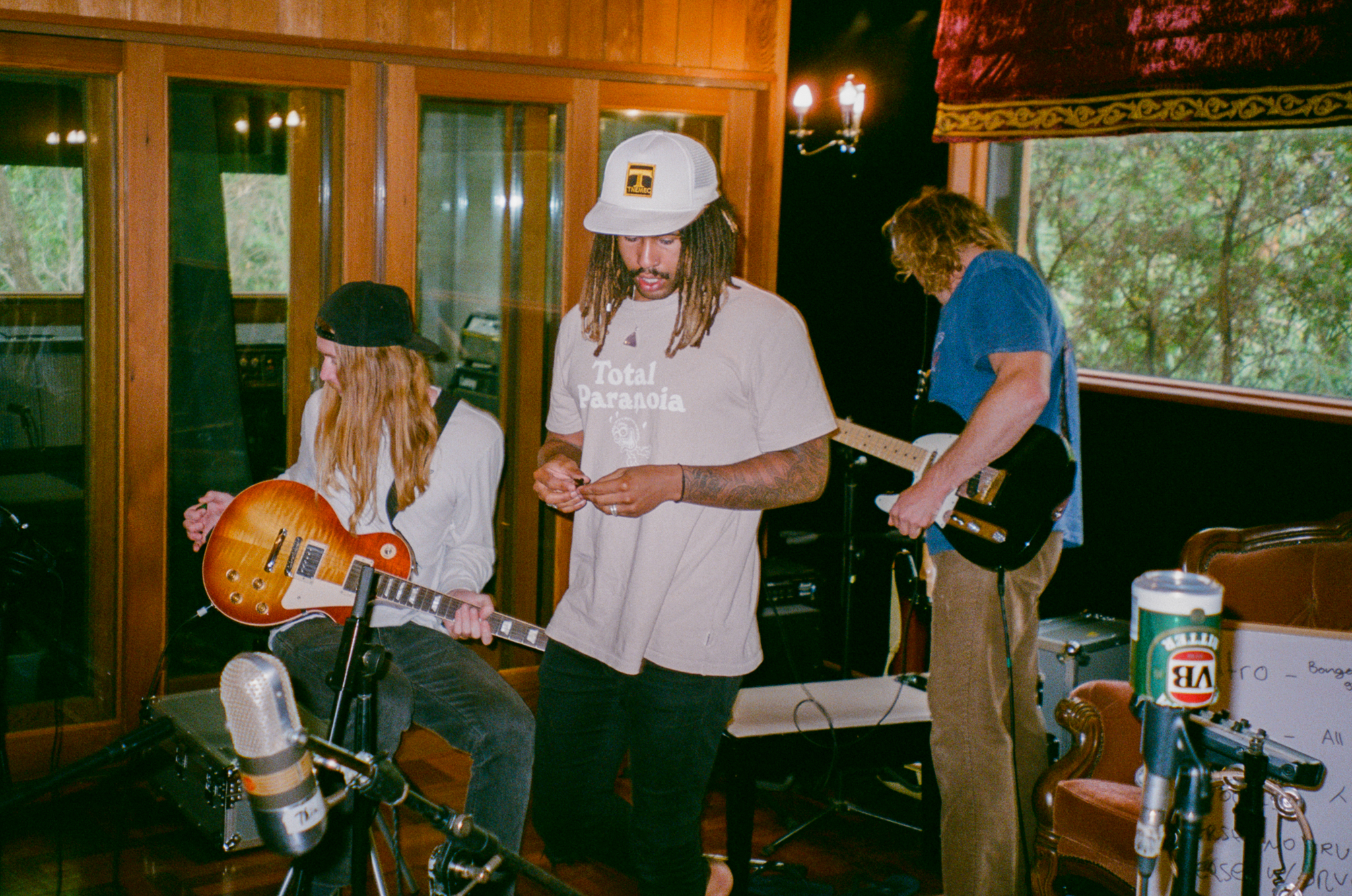 Angus, Baden and Mitch in the live room experimenting with beer cans on microphones. There is a sweet view out of the studio window too.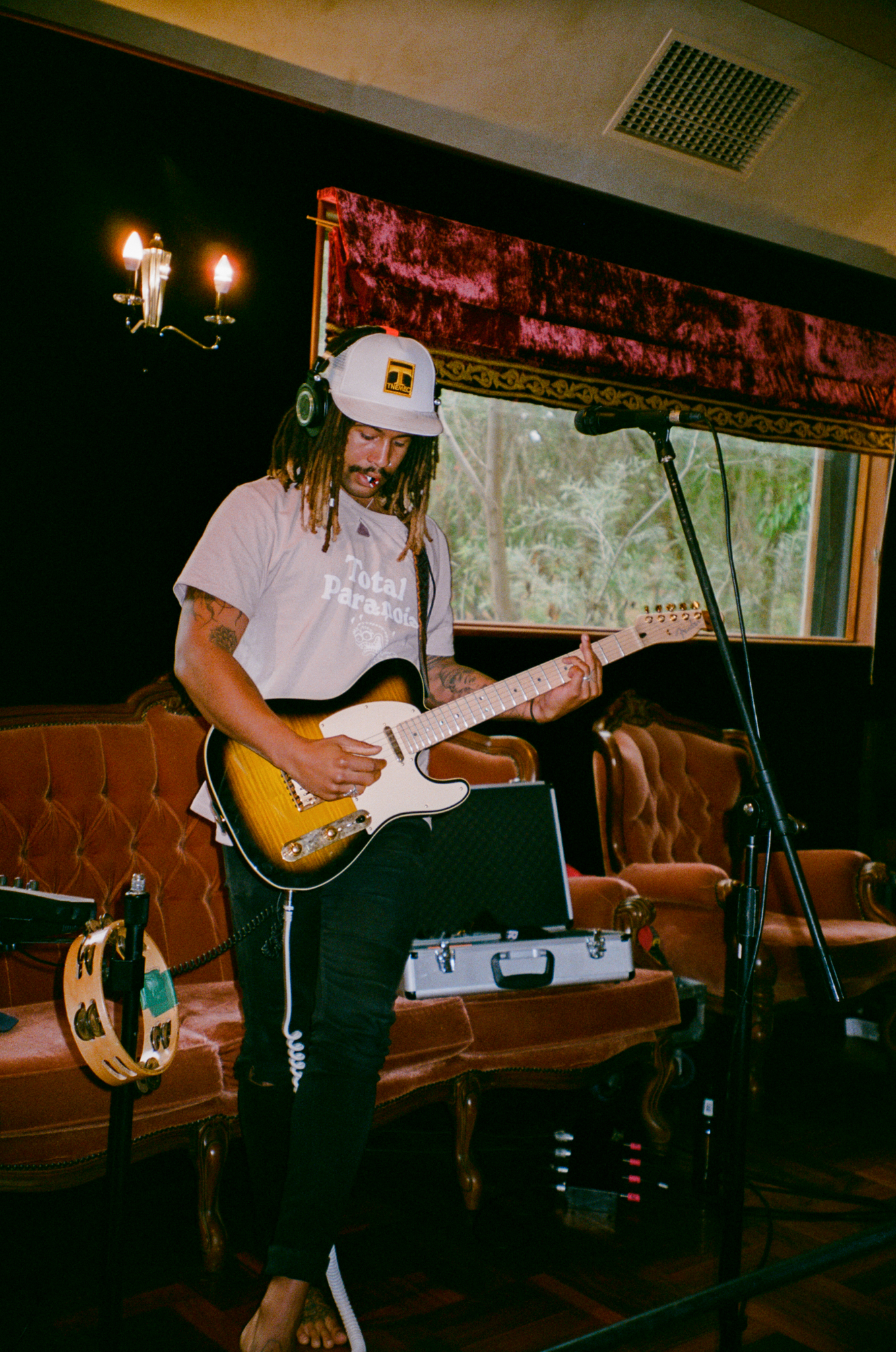 Baden finger picking on his beautiful Telecaster.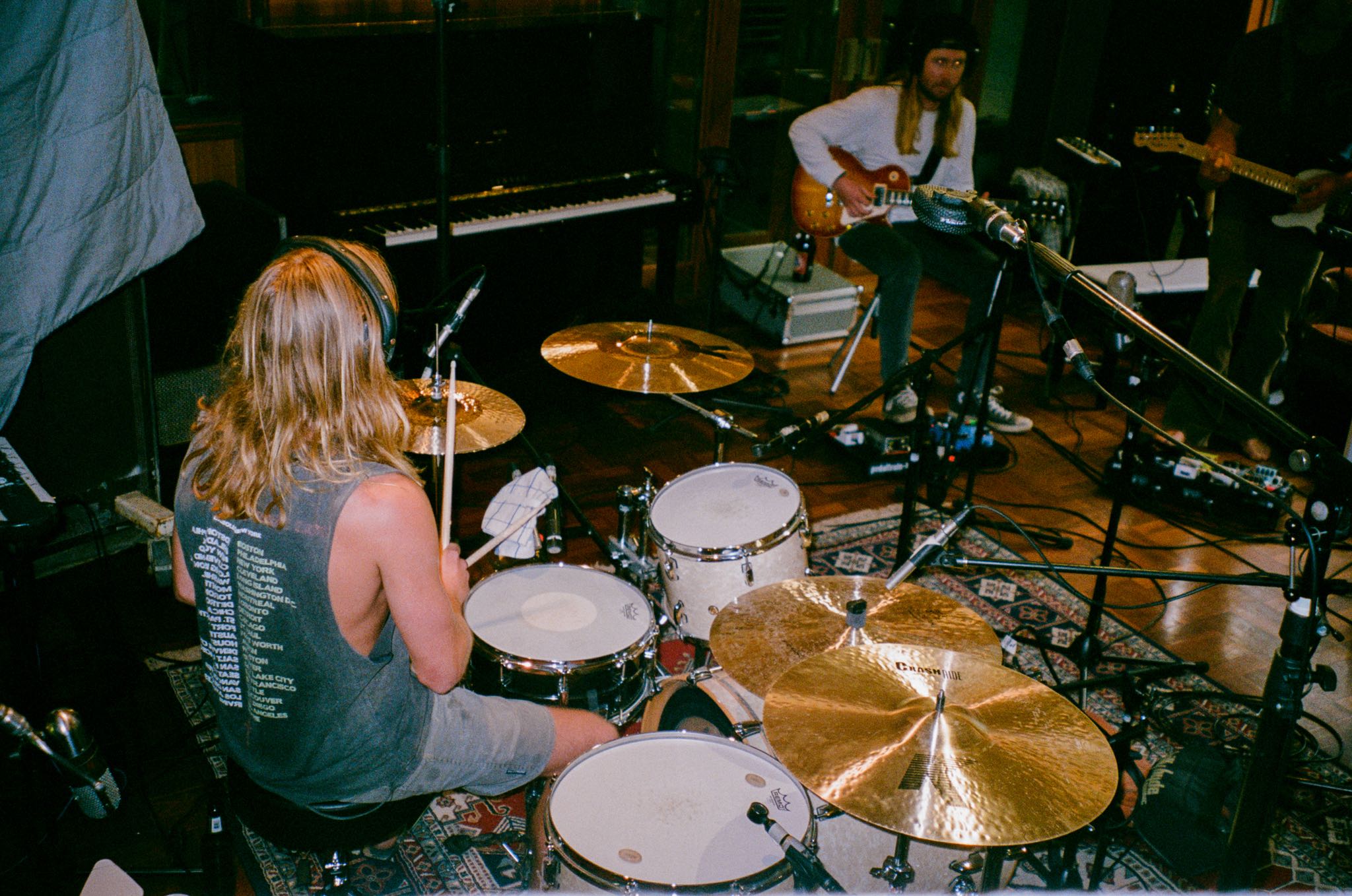 Tom drumming during some live recordings. Notice his butt microphone. It picks up all the shit talking.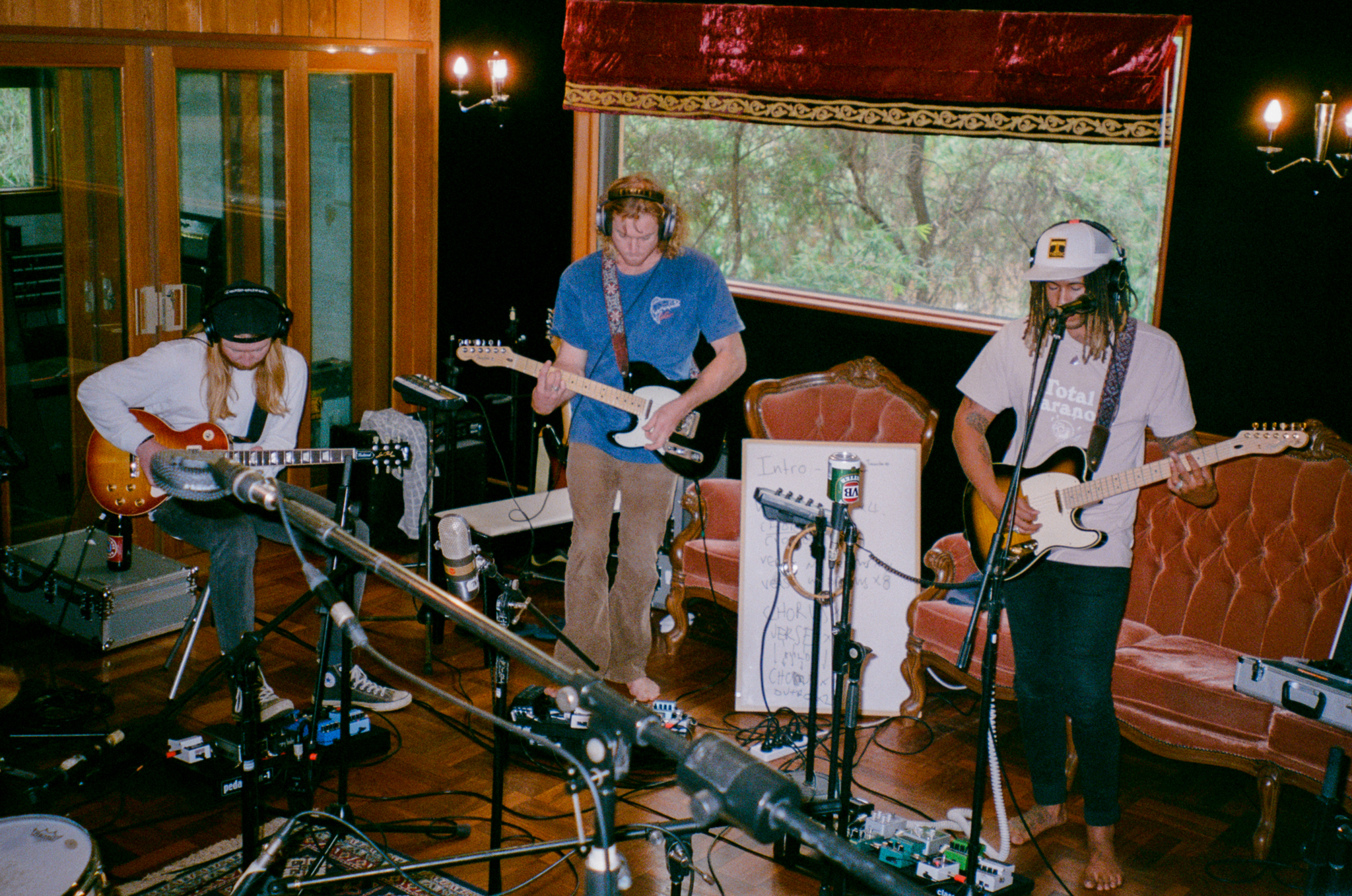 Guitars tangled in a sea of cables and stands.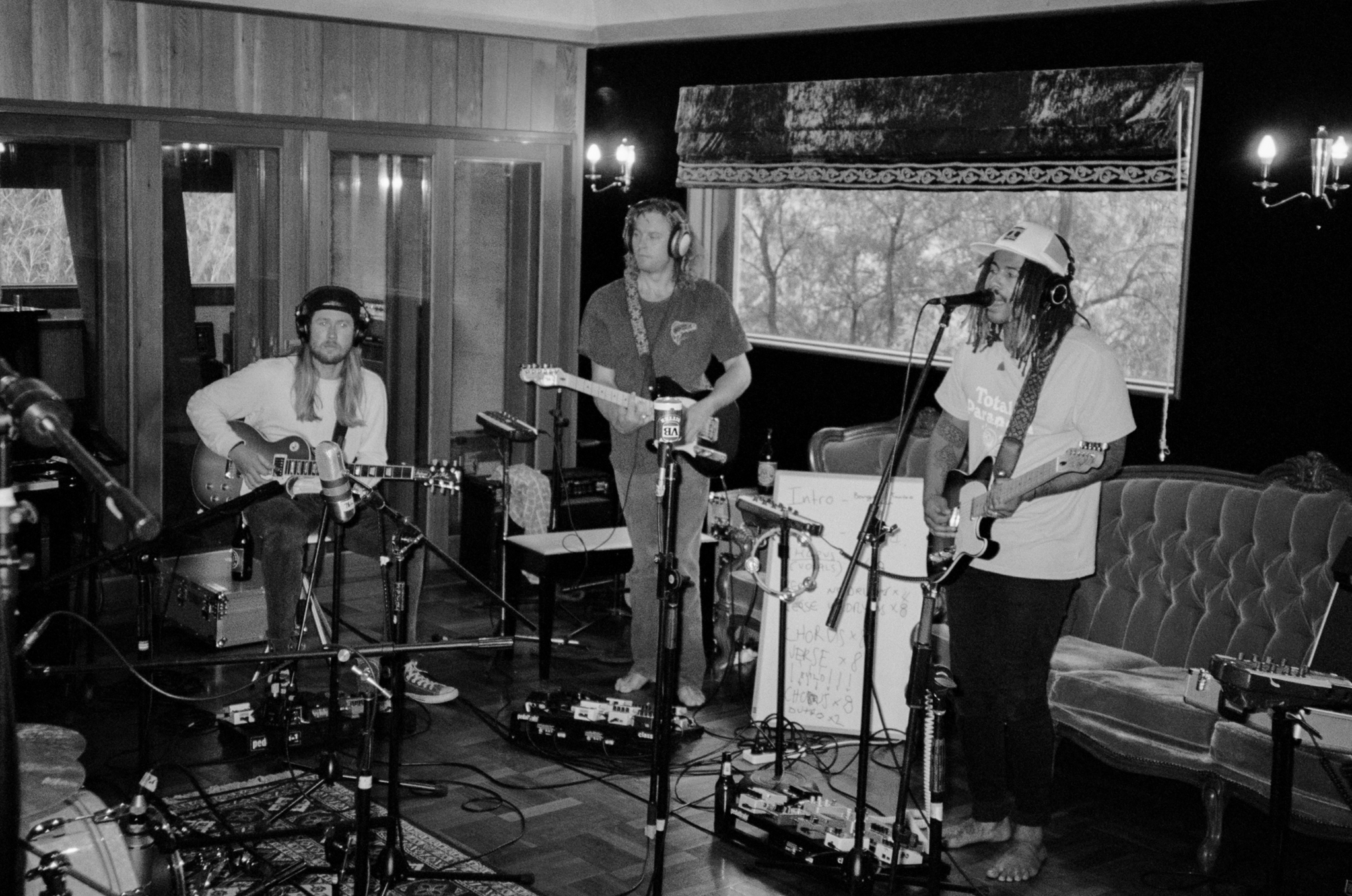 Guitars tangled in a sea of cables and stands.
Quenching our thirst in the control room.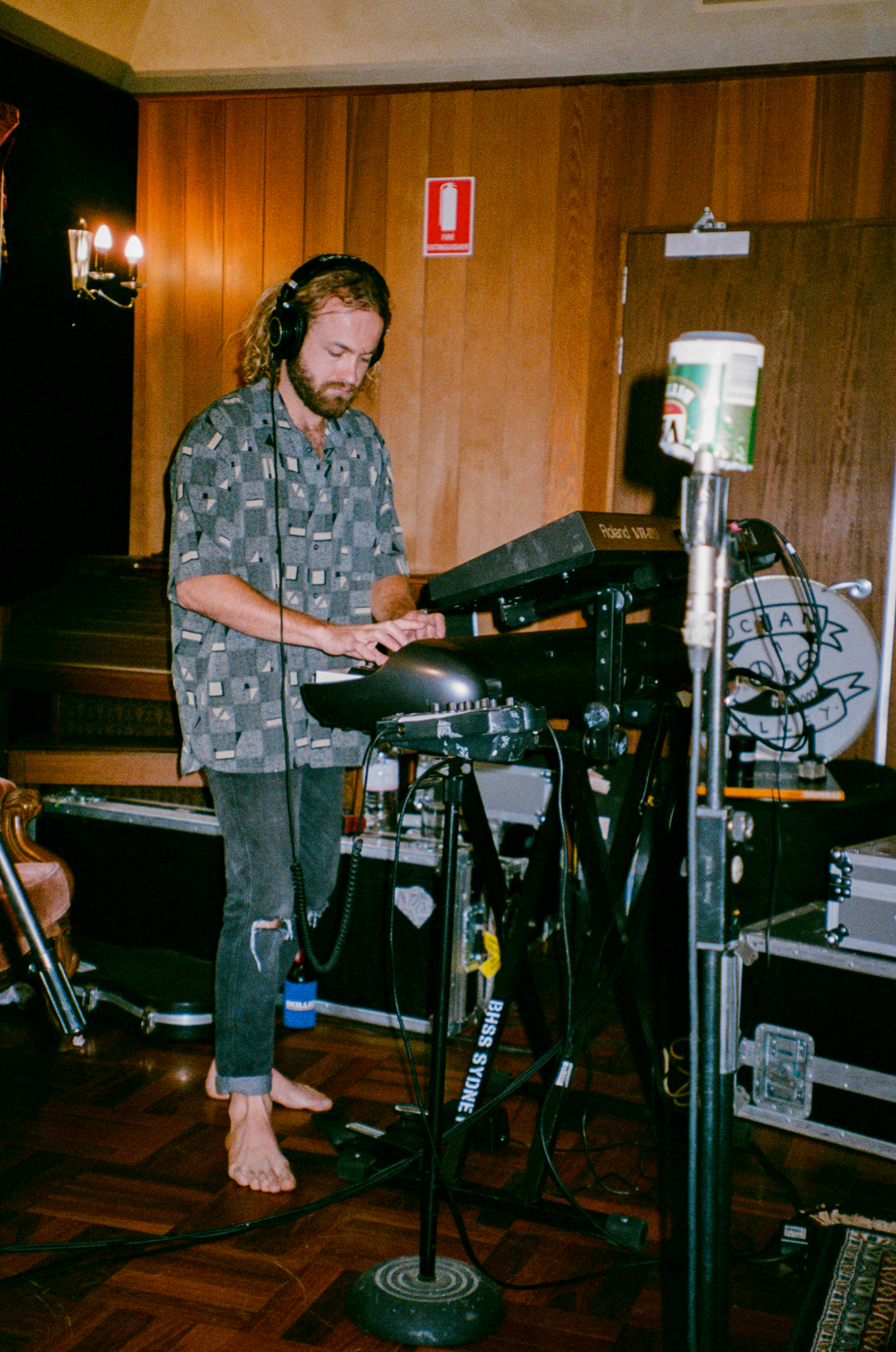 Lach in the live room with that pesky beer can again.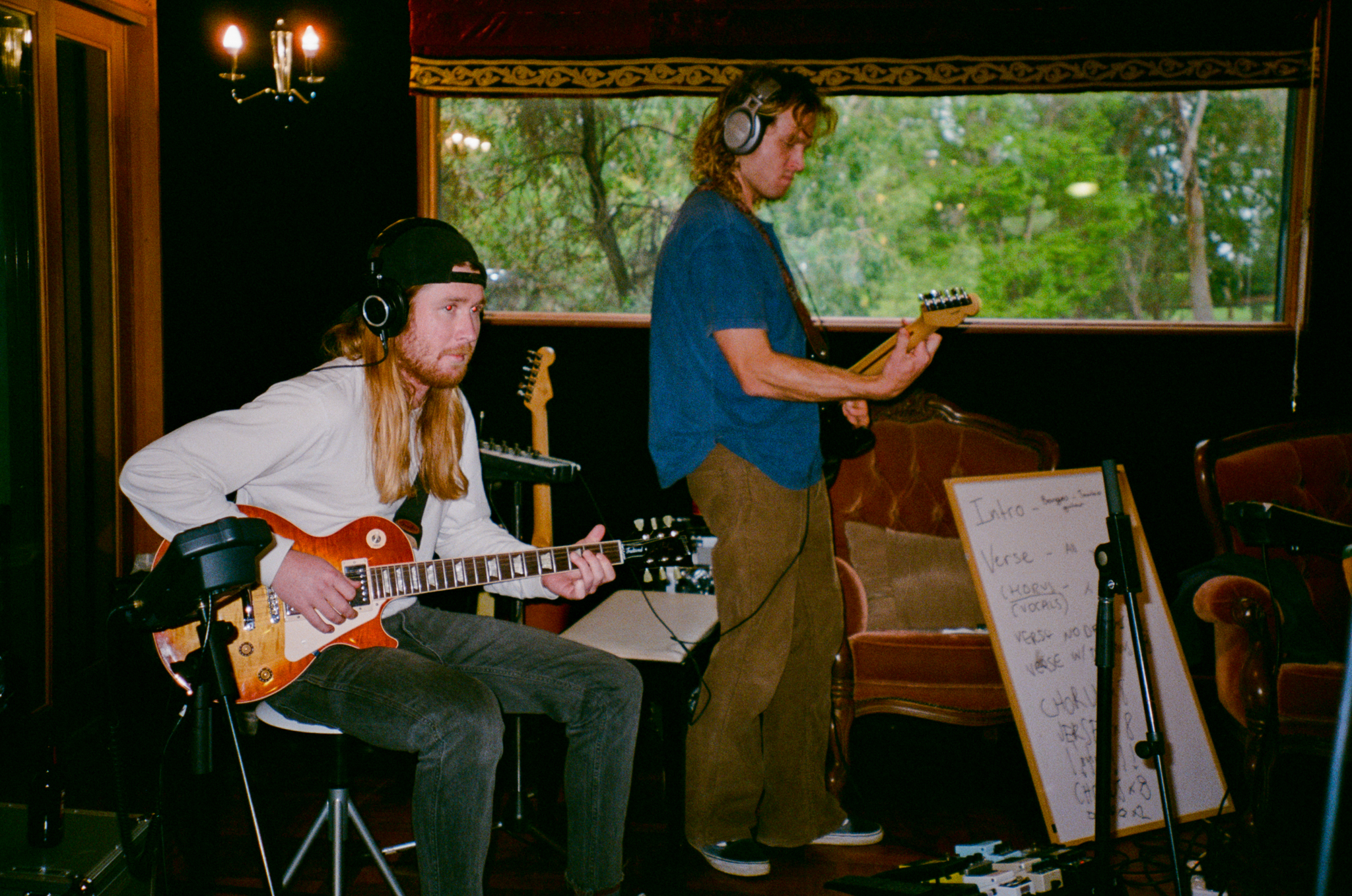 OG trying to look busy.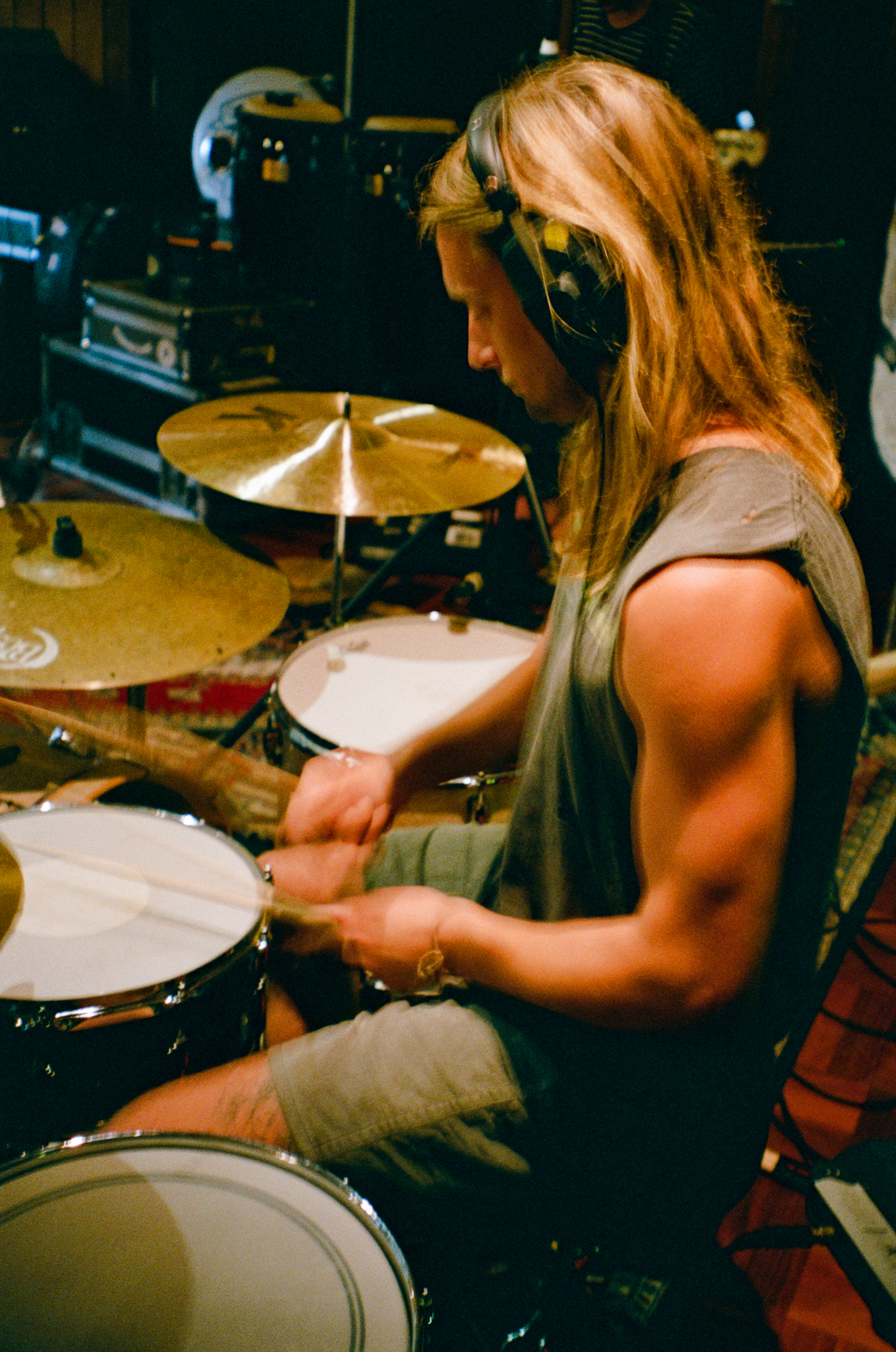 Tom and his relentless tapping. We had a lot of fun in this awesome room!
Ocean Alley will kick off their (almost) sold out national album tour on 14 April in Brisbane. They'll take the tour nationally including shows with Groovin The Moo.
Ocean Alley Live Dates
SAT 14 APR
The Tivoli, Brisbane
SUN 15 APR
The Tivoli, Brisbane
WED 18 APR
Enmore Theatre, Sydney
SAT 21 APR
Enmore Theatre, Sydney
FRI 27 APR
Adelaide Showground, Wayville
FRI 27 APR
Adelaide Showground, Wayville
SAT 28 APR
Maitland Showground, Maitland
SUN 29 APR
University of Canberra, Canberra
SAT 5 MAY
Bendigo's Prince of Wales Showground, Bendigo
SUN 6 MAY
Murray Sports Complex, Townsville
FRI 11 MAY
Metropolis, Fremantle
SAT 12 MAY
Hay Park, Bunbury
FRI 18 MAY
The Forum, Melbourne
SAT 19 MAY
The Forum, Melbourne
TICKETS