The Best Song Exploder Episodes So Far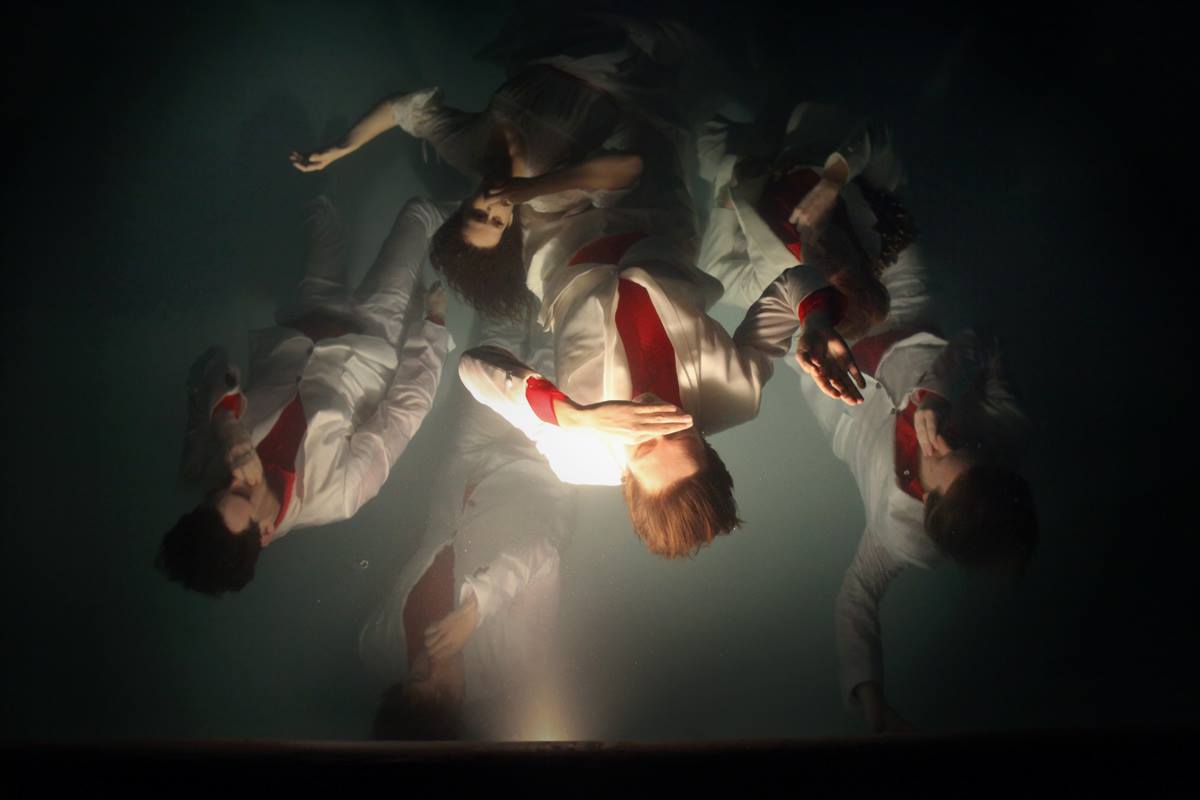 Podcasts seem to be all the rage these days—in fact, AAA Backstage has its very own, Pod of Destiny. If there's one podcast that should be top priority in your subscription list, make in Song Exploder. Created by Hrishikesh Hirway, the podcast's tagline is simple, yet effective: "Song Exploder is a podcast where musicians take apart their songs, and piece by piece, tell the story of how they were made."
Now hosted and produced by Thao & the Get Down's Thao Nguyen, the podcast has, over the years, interviewed an incredible number of musical guests, both large and small. From Metallica and Bjork, to Unknown Mortal Orchestra and Solange, Song Exploder is one of the most in-depth and personable music podcasts available. To help you get started on your podcast binging, we've listed our favourite episodes.
Arcade Fire – Put Your Money On Me
As the underground favourite on Arcade Fire's 'Everything Now' record, Put Your Money On Me was the saving grace to an often inflated and egotistic record from the Canadian indie-rock pioneers. Band leader, Win Butler, discusses the song's origin in his New Orleans studio with the genesis of his childhood fascination of casinos—the feeling that people are winning and losing all around you mixed with the magical lights and sounds of it all.
As him and wife and bandmate, Régine Chassagne, laid down the initial demo, they took it to the whole band during a two-week stint in a Parisian studio with none other than Daft Punk's Thomas Bangalter. Butler reveals, however, that Bangalter doesn't even really like electronic music. Using Harry Nillson's Everybody's Talkin' as a launching point, the song took a different direction—one that was technically solid, but wasn't right for the record. Going back to the original demo and taking the inspiration from that for the final track proved successful.
Jon Hopkins – Luminous Beings
Inspired by a drug experience in California's Joshua Tree, Jon Hopkins' Luminous Beings is one of the opus tracks from his phenomenal 'Singularity' album of last year. What's more impressive than his ambidextrous electronic music is his process of putting it all together. In this interview, he talks about writer's block and coming fully into his own world when putting together a full body of music.
The most fascinating aspect of the song's construction is revealed early on. Hopkins created an entire song, bounced it, pitched shifted it and sped it up, which is exactly what you hear at the beginning of Luminous Beings. It's thrilling to know this track launches off from the entirety of another song Hopkins created and can repurpose it in this way.
Kimbra – Top Of The World
If you've watched, listened to or read an interview with New Zealand-born, New York-residing musician, songwriter and producer Kimbra, then you know just how passionate she is about music. The way she speaks so openly and fluidly about not only her music but the music she absorbs is incredibly fascinating. Hearing her open up about Top Of The World—one of the best cuts from her 'Primal Heart' record—is an absolute treat.
Known for her many collaborations and musical friends, the song started with Skrillex. As hard as they tried to make something work, it was put on the shelf. When Kimbra was in the studio on her own for 'Primal Heart', she recalled the session work with the dubstep producer and opened up the beat they created. From there, she arranged the intricacies over the top and moved the beat to her own will.
It's also interesting to hear the lyrical inspiration and how the song's sonics are shaped around it. As Kimbra explains, it's about someone who dreams of getting out in the world—thinking big—but ends up a dominion of their own volition—perhaps a reflection of the current political climate in America.
Grimes – Kill V. Maim
Known as Claire Boucher outside the Grimes moniker, the songwriter and producer isn't often quiet about her song creation process. One thing we know the most, though, is how solo her music making is. In her interview, she breaks down how insular making an album can be and how the more insane you get in the process, the better the outcome.
Her intention was to make "a hard song"—a song that would play as the trailer to a science fiction song she made up in her head—"a mixture between Godfather and Twilight". A change brought into 'Art Angels', where this song spawns from, is the inclusion of more guitar. Like with most of her creative talents, Grimes self-taught herself the guitar, which became the launching point of the track. The most interesting facts she divulges—much to her chagrin—is discovering her obsession with kick drums and adding crowd sound effects deep into the mix.