Hardest Working Band In Australia, The Hard Aches, Release 'Mess' & Tour Dates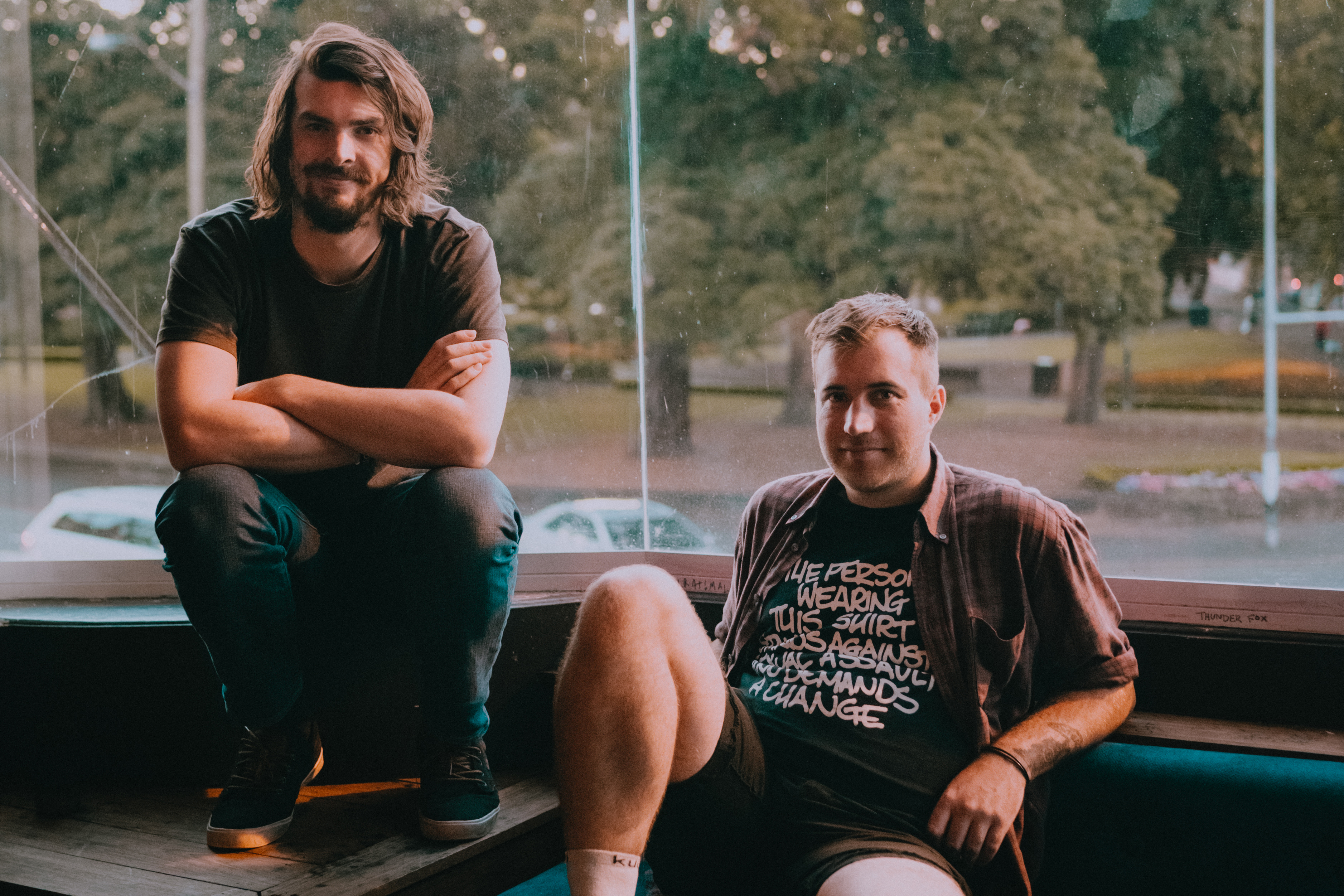 The Hard Aches need to chill out. Constantly on the road and already following up with new material, the duo is one of the hardest working bands in Australia at this very moment. They've just dropped Mess, their latest single, and an accompanying national tour.
Hailing from Adelaide, The Hard Aches are striking while the iron is hot—following up last year's standalone release of Drain Dead with Mess. It's the lead single from their newly announced sophomore album of the same name. The album, comprised of 12 delicately crafted punk songs, was produced by Sam Johnson, who's recent work with Camp Cope, The Smith Street Band and The Bennies sparked The Hard Aches' interest. The album even features the voices of Camp Cope's Georgia Maq, The Bennie's Craig Salek and Jeff Rosenstock. Ben David explains 'Mess' is the most truthful side to the band yet.
Our brand-new album Mess is a collection of songs inspired by the people around us and the experiences we've all shared together or apart. Written with a focus on mental health in a hopeful and positive light. This album is sonically (and creatively) the best representation of us as a band, the album we've been working towards creating through years of touring and making music," explains David.
Check out the full run of dates below. All shows will be supported by very special guests Antonia & the Lazy Susans and Sincerely, Grizzly—who's debut album still holds a very special place in the writer's heart. Tickets on sale Monday 5 February HERE.
The Hard Aches Live Dates
FRI 13 APR
Corner Hotel, Melbourne
SAT 14 APR
The Gov, Adelaide
WED 18 APR
Transit Bar, Canberra
THURS 19 APR
The Cambridge, Newcastle
FRI 20 APR
Oxford Arts Factory, Sydney
SAT 21 APR
The Zoo, Brisbane
TUES 24 APR
Jack Rabbit Slims, Perth
TICKETS