PREMIERE: The Terrifying Lows Is A New Power-Pop Salvo On 'Comet'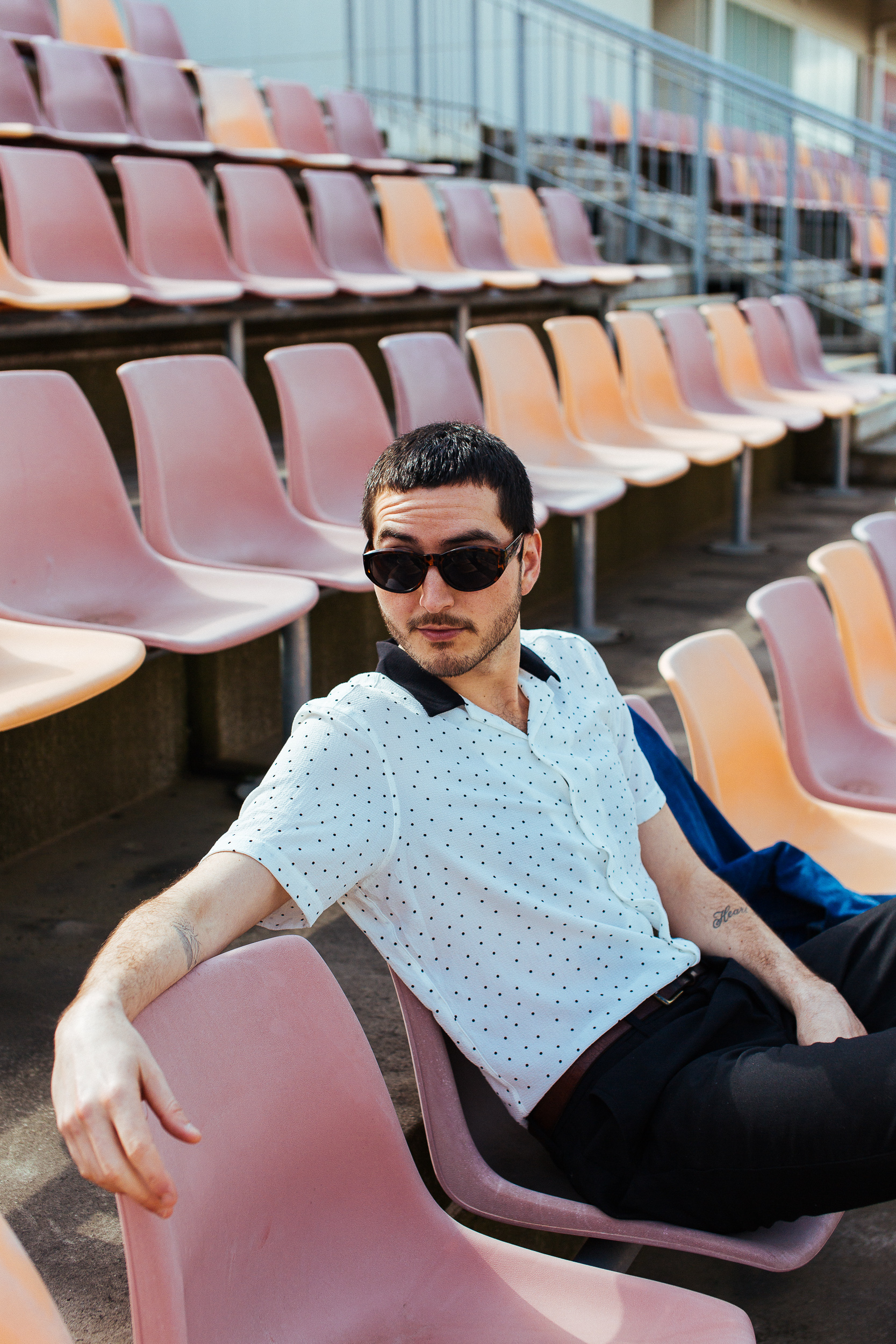 Power-pop has had an interesting history. The genre has spawned some fantastic musicians, though has never plateaued to a rightful place in the mainstream. The Terrifying Lows is an exciting new solo project from Melbourne who is taking power-pop to grittier and more honest realms. Comet is his new single and AAA Backstage is pleased to premiere its video.
Already being hailed by Red Bull and triple j as a pop sensation, The Terrifying Lows is putting a unique and austere twist to the pop-induced singer-songwriter movement. The musician—real name Tyler Millot—has cut his teeth touring and recording with some world-class Australian acts including Ali Barter, Husky, Gretta Ray and Ben Wright Smith. Comet is his striking second single—following Cool With It—that solidifies his confident musical aura.
Speaking of big names, Comet also brings in some more musical friends of Tyler's including Holy Holy's Oscar Dawson who mixed the single and Nkechi Anele of Saskwatch who adds some striking backup melodies. The song's a grower, not a shower. Following its plodding opening chords, Comet effortlessly shapeshifts into a fuzzy barrier of fuzz that's sure to bring a tear to Ty Segall's eye. Its continuing salvo is that of searing guitars and punchy lyrical hooks. Much like any good pop song, the song is about unrequited love told from a first-person perceptive.
The video is about rivalry and one-uping in a bowling alley—cementing the song's theme of knowing you're better for someone you love. Flush with vivid colours and entrancing visuals, the video is a perfect pairing. Once that guitar solo hits, it's a real feast for the eyes and ears.
In just over a week, B.EAST in Melbourne will play host to The Terrifying Lows' single launch. Sledgehammer will be on support and it's a free show! Stream Comet below.
The Terrifying Lows Live Dates
SAT 20 OCT
B.EAST, Melbourne