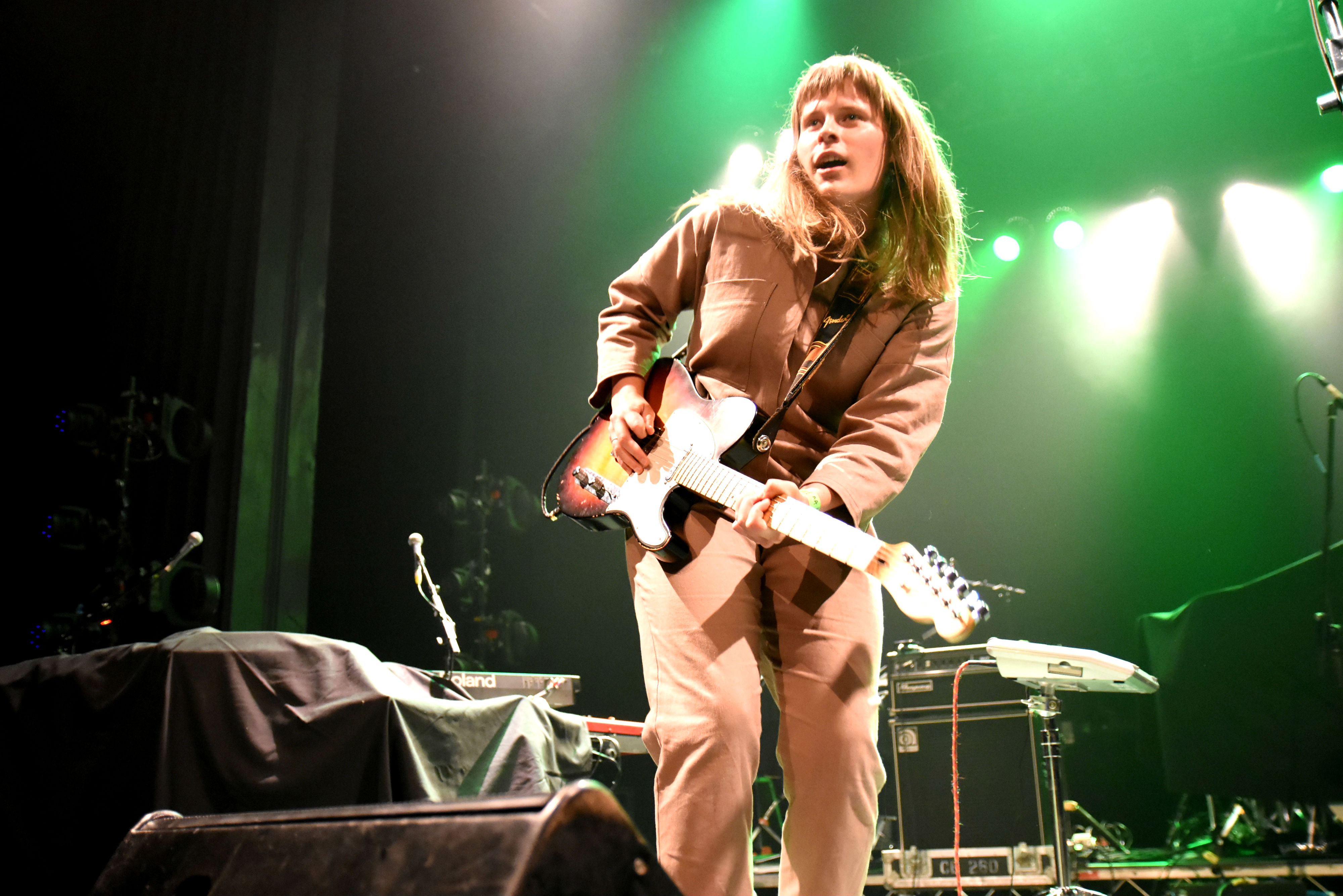 We've been frothing on Alice Ivy for sometime now and, I've yet to cotton onto her powerful groove-making ability yet, now's the best time to do so. Her recent single, Chasing Stars featuring Bertie Blackman,  continues to astonish upon each listen thanks to its tight, starry dance grooves that embellish and derive upon multiple listens. Be Friends even rivals the Avalanches' throne.
While on tour at Falls Festival, Alice Ivy, and her ragtag group of mates, grabbed a camera and allowed the AAA Backstage readers into the early morning, late nights and endless party mayhem of her touring life.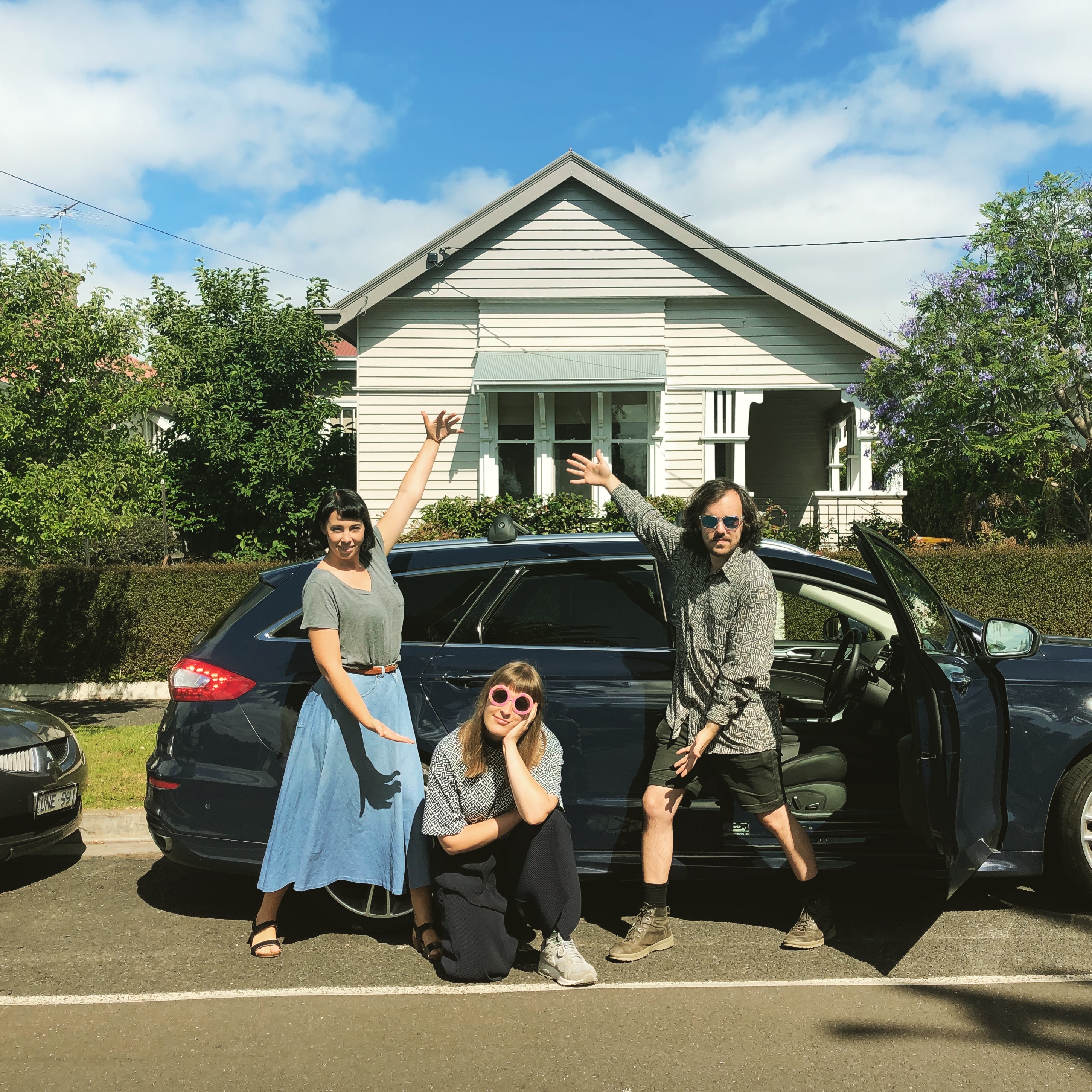 Early rise on the morning of the 31st, I set off from my childhood home in Geelong with my guitarist Luy Amiel and my dear friend and vocalist Georgia Van Etten who is visiting from London.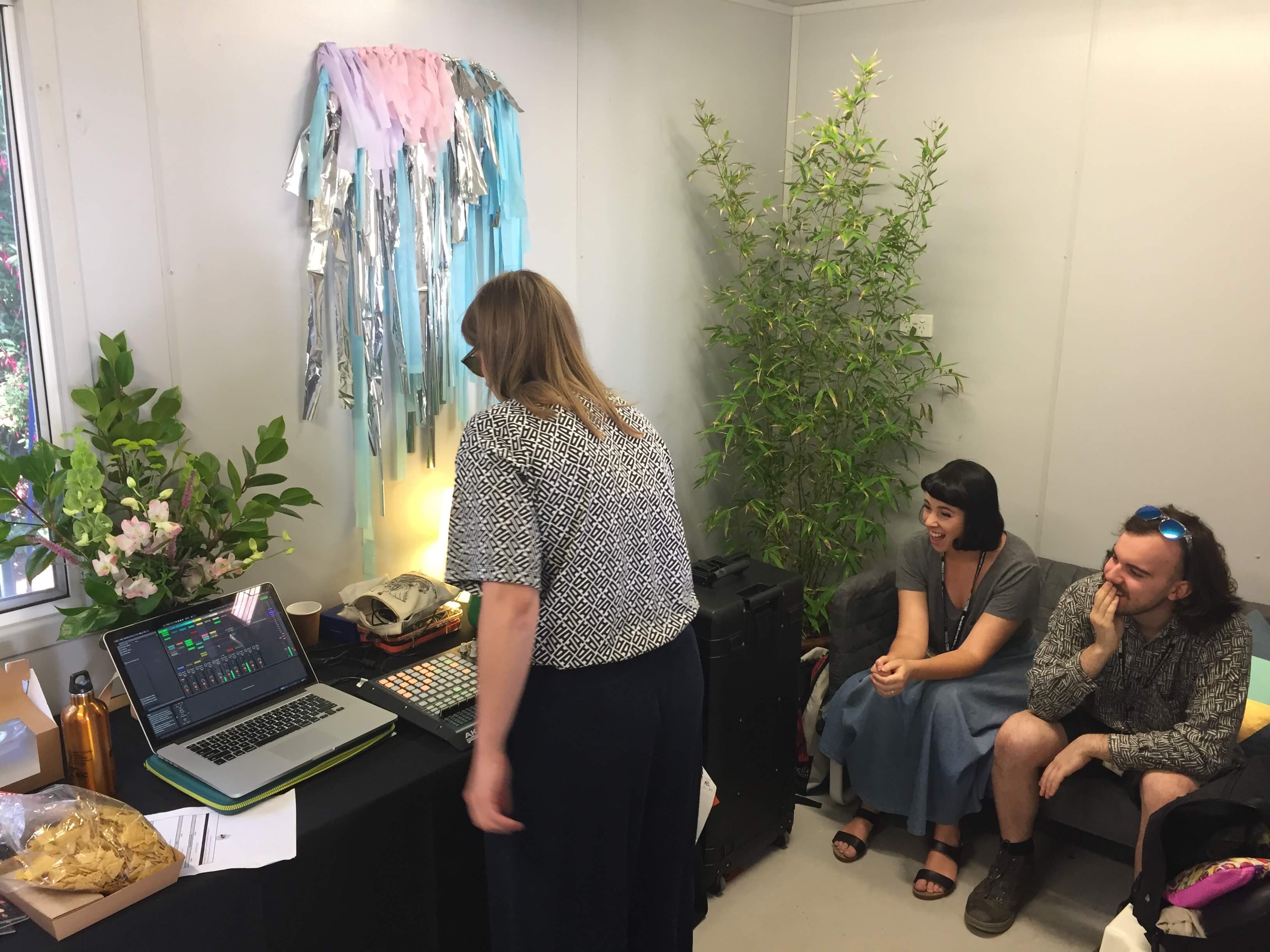 I used to work backstage at Falls Lorne as an artist liason / Décor team member so it was a trip to be on the other side of the fence in my dressing room where we ran a quick rehearsal pre show.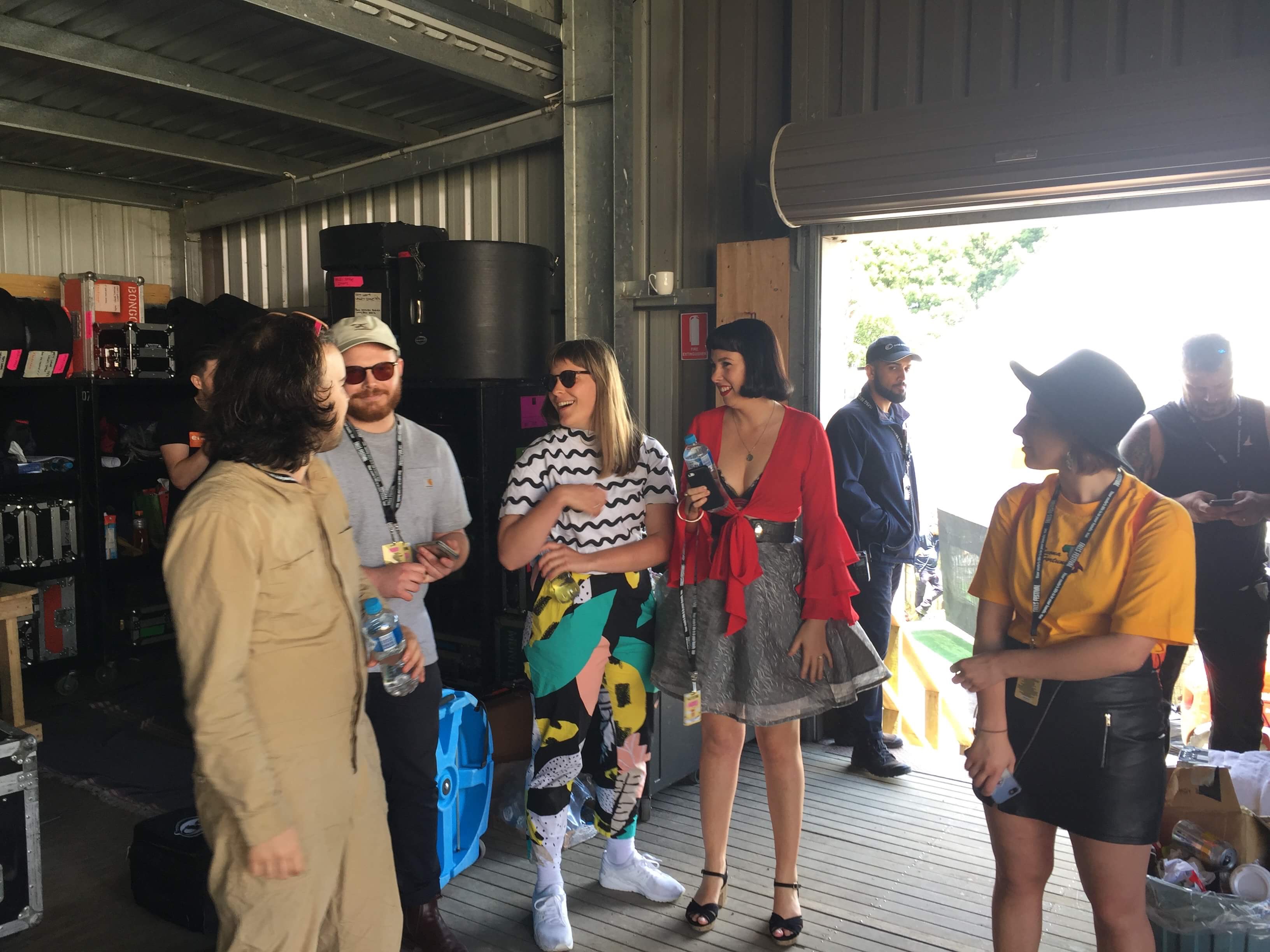 I was absolutely stoked when I found out I was playing the main stage at Falls Lorne. We were all super stoked to be there.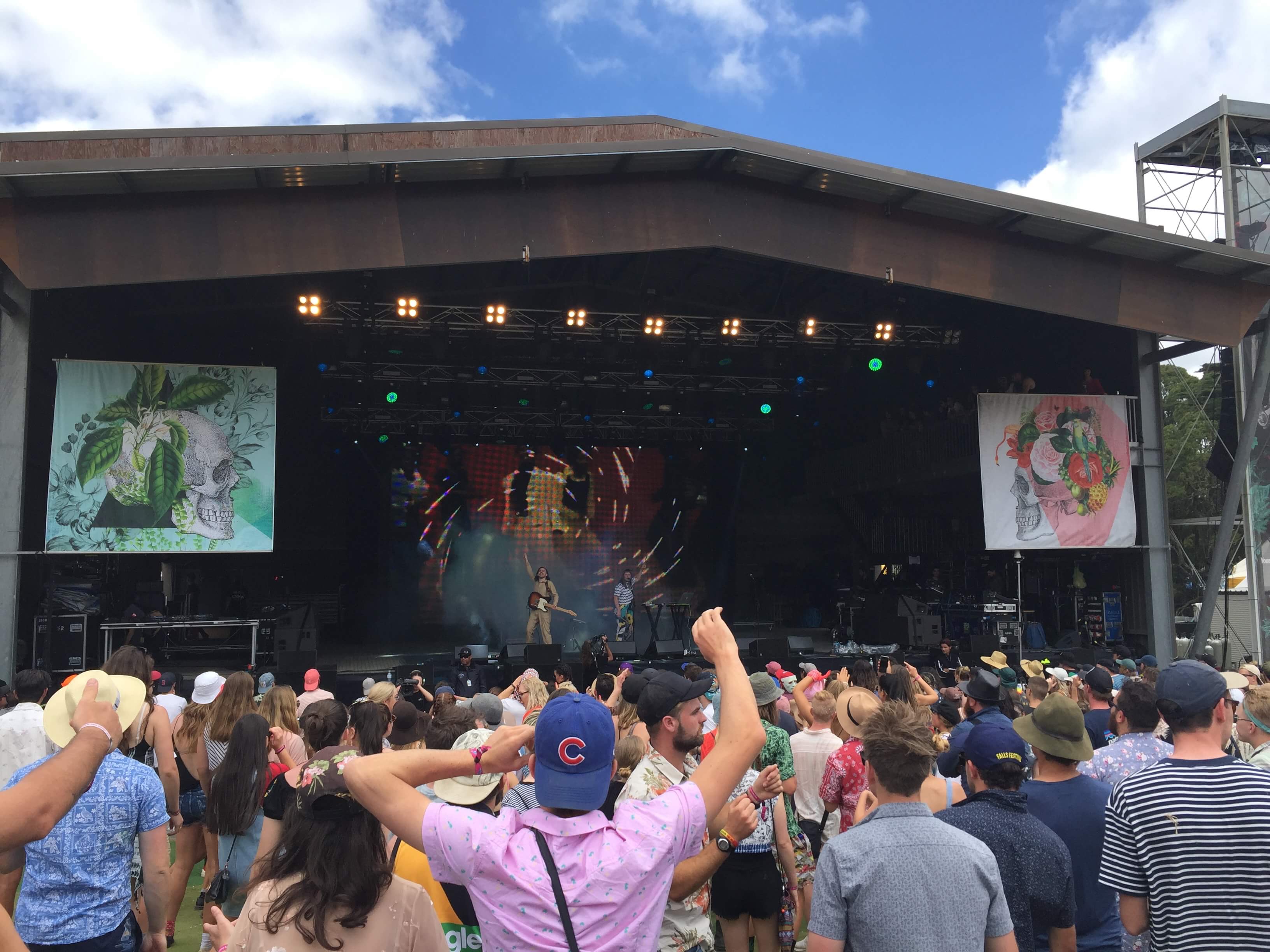 Playing my last show of 2017 at Falls Lorne was very special. Hearing the crowd sing Get Me a Drink was wild!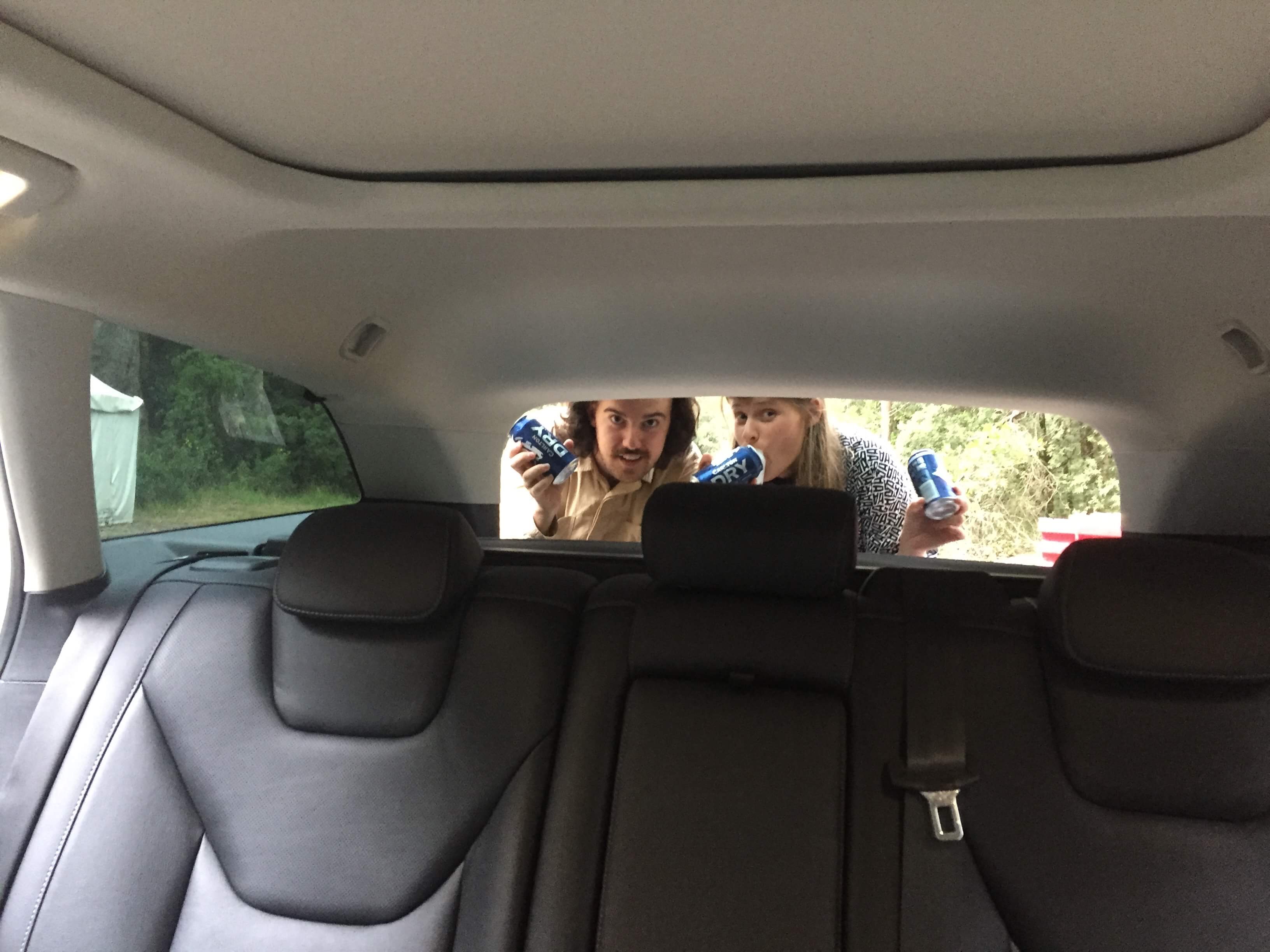 Due to the early flight to Byron the next morning we couldn't stick around for midnight, but we brought the rider into the car.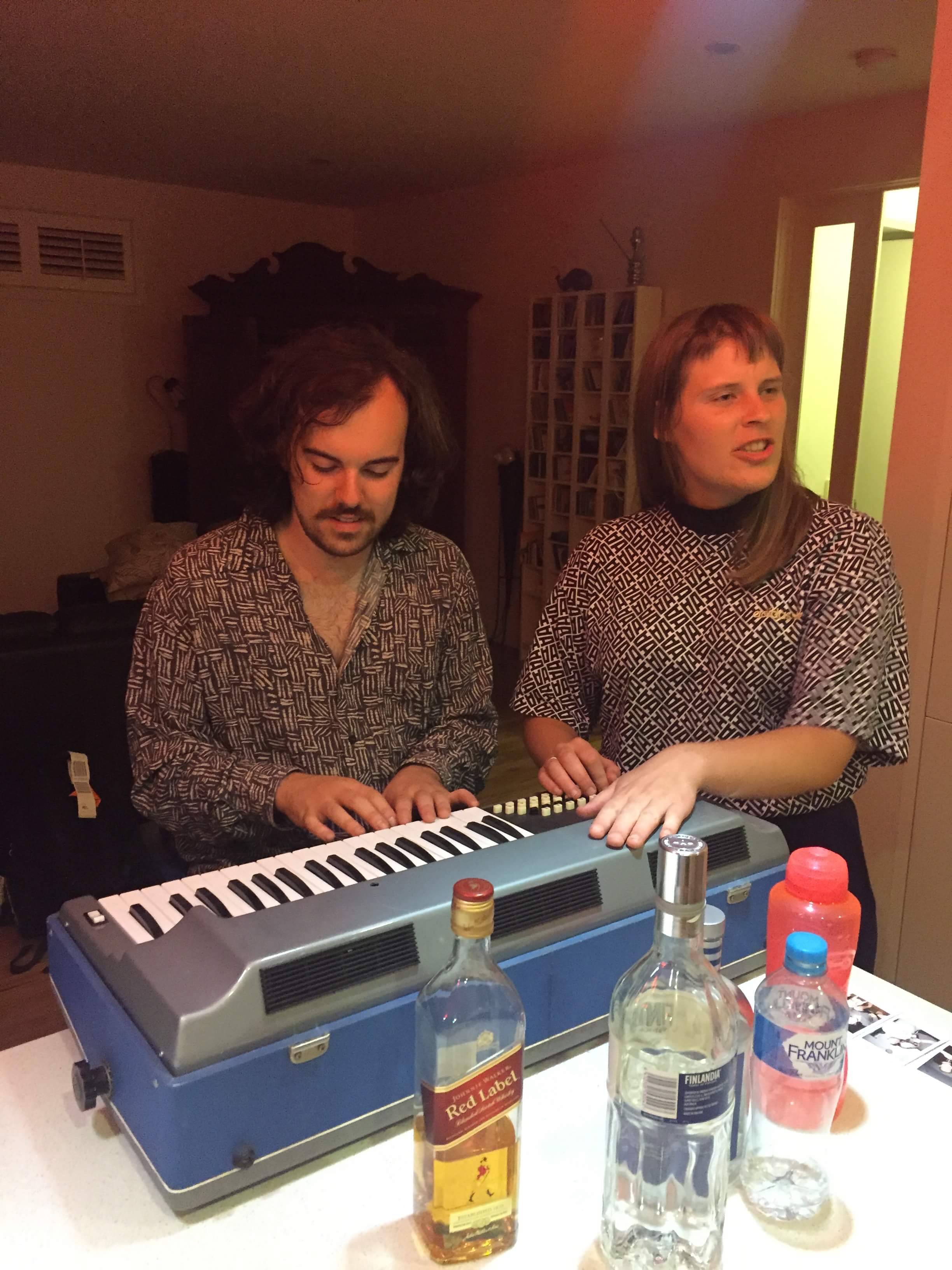 We rang in the New Year at my parents house in Geelong. Luy and I gave a special performance on an old fan organ I keep safe there.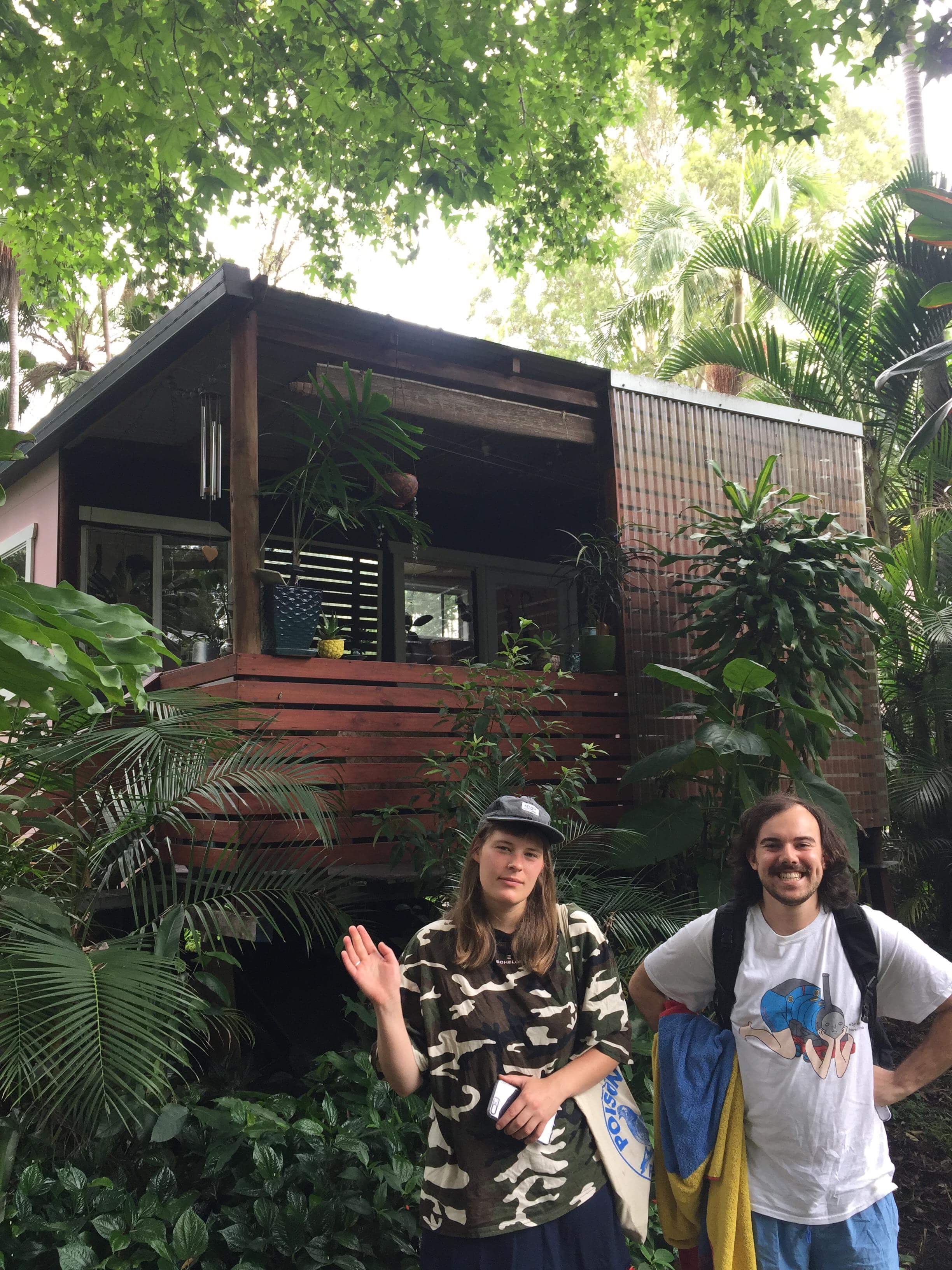 The next day we flew into the Gold Coast, and made our way down to our accom in Mullumbimby where we stayed in this super cute eco cabin with giant goannas running around.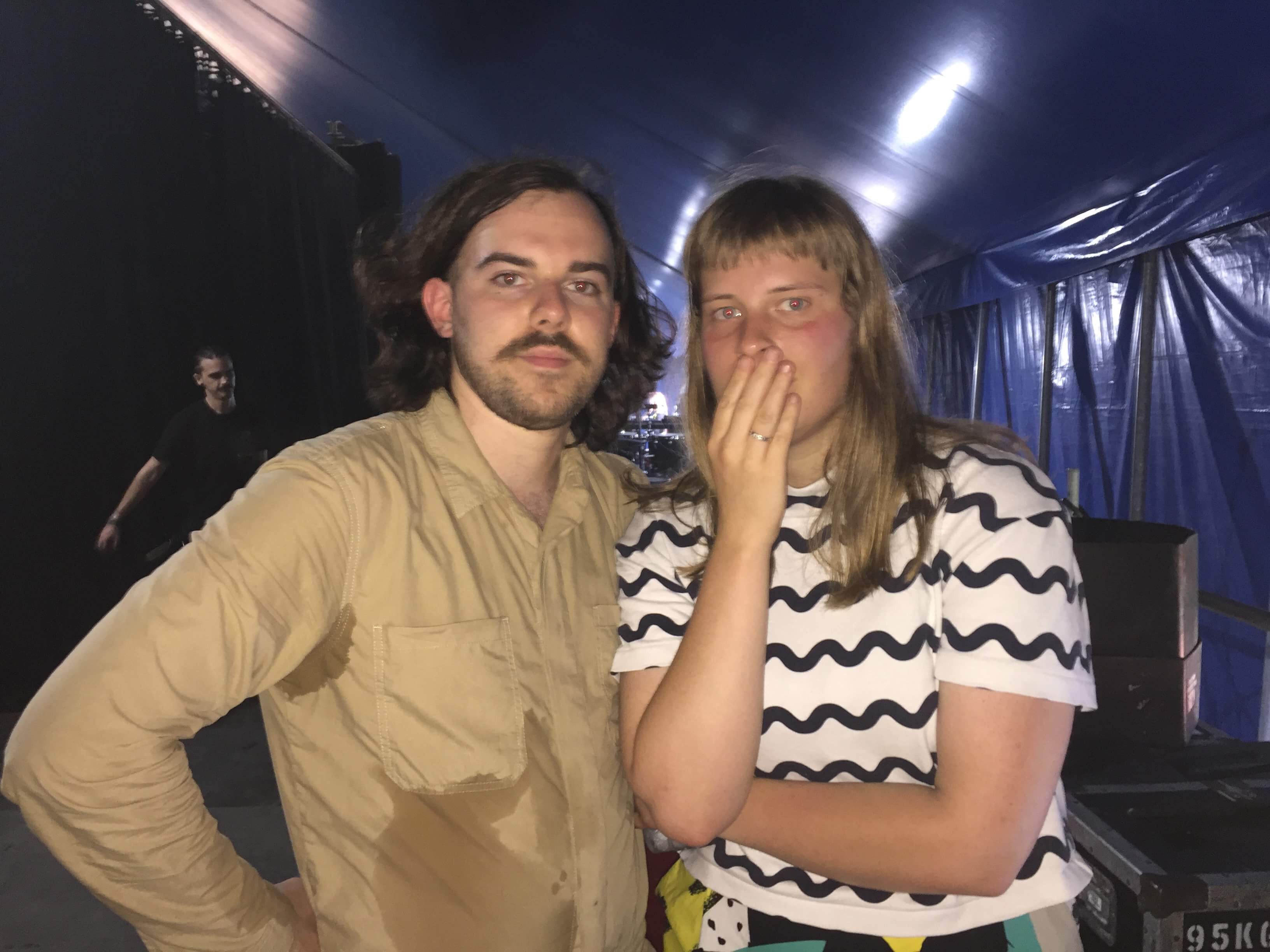 Luca Brasi got held up at the airport in Hobart, so we swapped set times with them and found ourselves on the second main stage at Byron Falls. We turned up basically as Alex Lahey was finishing and went straight on stage in a pool of sweat.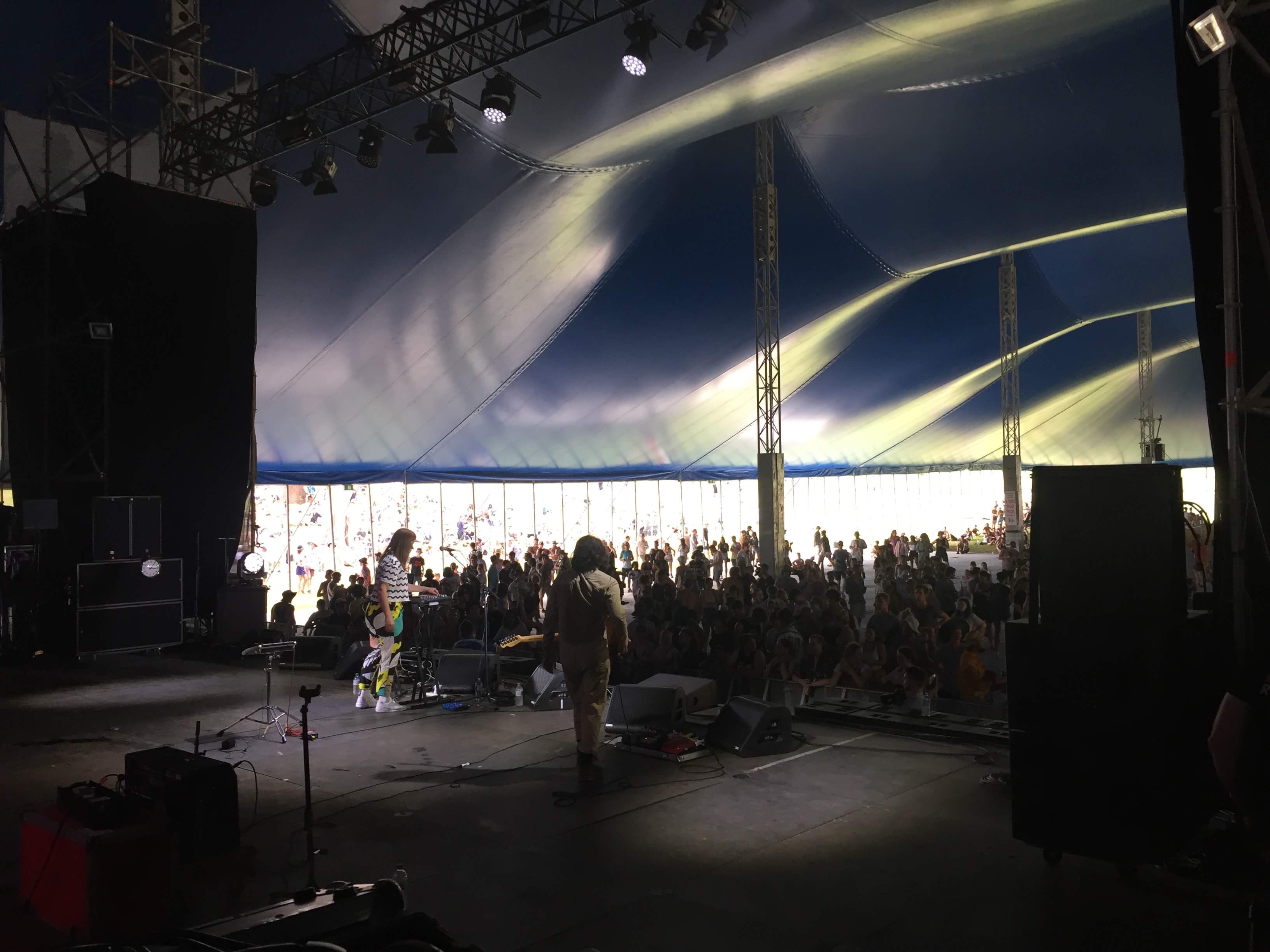 Despite the heat, the crowd at Byron was nuts. I made everyone get down on the ground and jump up for the outro to my set which was a cheeky sample of Beyonce Baby Boy.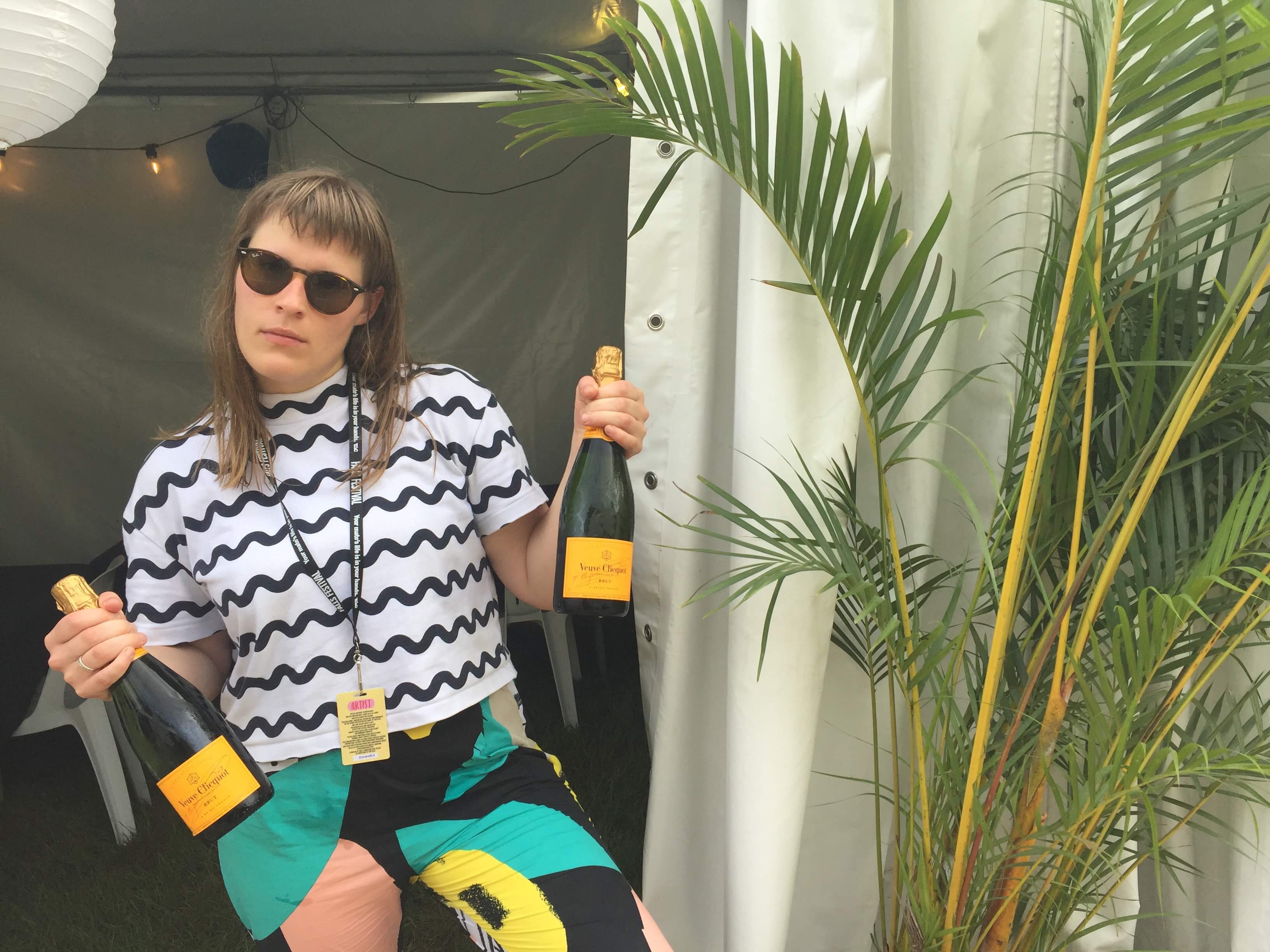 For stepping in for Luca Brasi, Falls Festival made my dream of sipping French champagne backstage a reality. Thank you, Falls!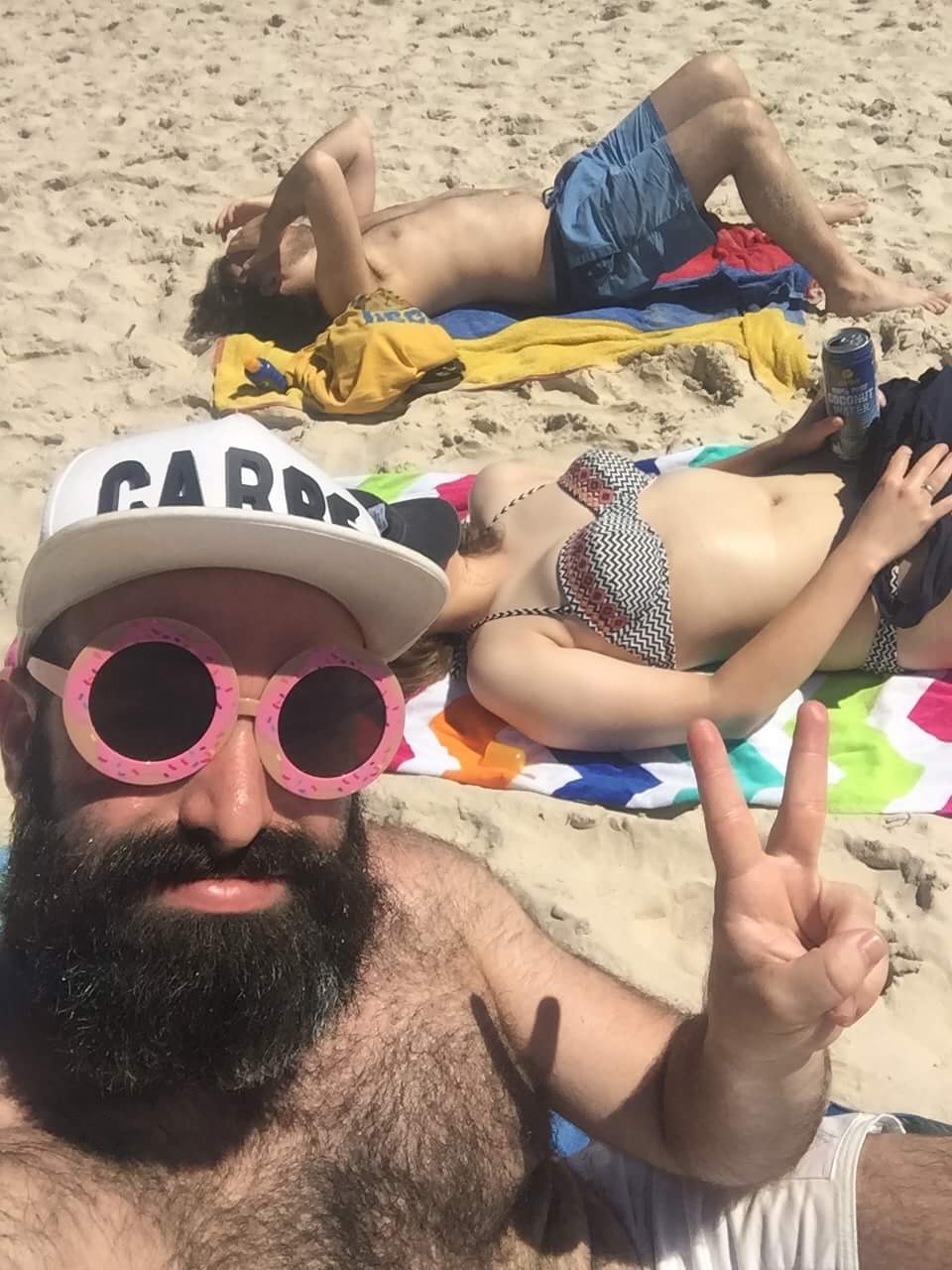 Before we headed back to Melbourne we spent a couple of days recharging on the beach feat heaps of coconut water.
Alice Ivy Live Dates
FRI 16 FEB
Hudson Ballroom, Sydney
w/ Nasty Mars & Oh Boy
FRI 23 FEB
Black Bear Lodge, Brisbane
w/ Nasty Mars & Keelan Mak
SAT 24 FEB
Howler, Melbourne
w/ Nasty Mars & The Martians, Francois, Sophiegrophy & more
FRI 2 MAR
Rocket Bar, Adelaide
w/ Strictface & Skivvybeats
SAT 3 MAR
Mr Lonely, Perth
FRI 9–SAT 10 MAR
Panama Festival, Tasmania
THU 29 MAR
Star Bar, Bendigo
TICKETS