Triple J Hottest 100 (And 200) 2017 Results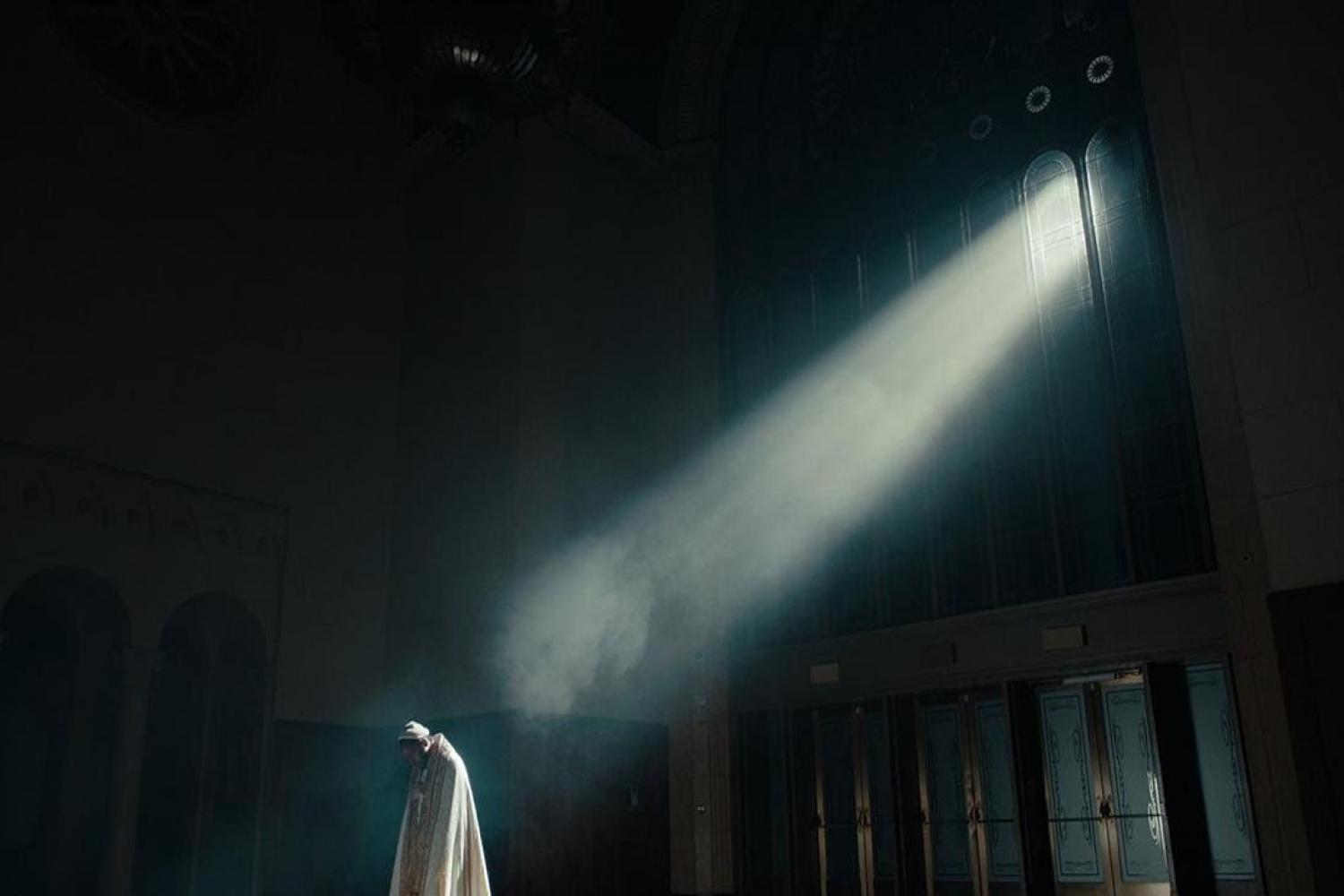 Kendrick Lamar has taken the coveted spot as the winner of triple j's Hottest 100 countdown for 2017—and he's far from being HUMBLE. He becomes the first person of colour to win the countdown and trumped Gang of Youths, Angus & Julia Stone and Methyl Ethel in his path.
While Kung Fu Kenny also ranked in three other tracks in the 100—DNA, LOVE and LOYALTY—some other big hitters was Gang of Youths tied with four placements, Lorde with three and The Jungle Giants also with three. Some other impressive stats from the yearly event include 65 of the 100 songs were Australian—one less than last year's record breaking 66—26 acts made their Hottest 100 debuts and 5 songs were uploaded and discovered from triple j Unearthed.
The day after, triple j then counted down the songs that just missed out—the Hottest 200. Pretty much the remainder of Gang of Youths' and Lorde's album made the cut along with the majority of heavy acts which made a considerable miss in the main 100. Acts like Trophy Eyes, Tired Lion, Polaris and Tonite Alive just missed the bigger accolades.
See the full list below and make your own judgements.
Triple j's Hottest 100 (and 200) of 2017
1. Kendrick Lamar – HUMBLE.
2. Gang Of Youths – Let Me Down Easy
3. Angus & Julia Stone – Chateau
4. Methyl Ethel – Ubu
5. Gang Of Youths – The Deepest Sighs, The Frankest Shadows
6. Lorde – Green Light
7. Pnau – Go Bang
8. Thundamentals – Sally (Feat. Mataya)
9. Vance Joy – Lay It On Me
10. Gang Of Youths – What Can I Do If The Fire Goes Out?
11. Brockhampton – Sweet
12. Peking Duk & AlunaGeorge – Fake Magic
13. Khalid – Young Dumb & Broke
14. Lorde – Homemade Dynamite
15. Vera Blue – Regular Touch
16. The Jungle Giants – Feel The Way I Do
17. Baker Boy – Marryuna (Feat. Yirrmal)
18. Ball Park Music – Exactly How You Are
19. The Killers – The Man
20. Peking Duk – Let You Down (Feat. Icona Pop)
21. The Smith Street Band – Birthdays
22. The Wombats – Lemon To A Knife Fight
23. Alex The Astronaut – Not Worth Hiding
24. Post Malone – rockstar (Feat. 21 Savage)
25. Amy Shark – Weekends
26. Portugal. The Man – Feel It Still
27. Winston Surfshirt – Be About You
28. Tash Sultana – Mystik
29. Vera Blue – Mended
30. Meg Mac – Low Blows
31. Touch Sensitive – Lay Down
32. Hayden James – NUMB (Feat. GRAACE)
33. Angie McMahon – Slow Mover
34. Kendrick Lamar – DNA.
35. Drake – Passionfruit
36. Alex Lahey – I Haven't Been Taking Care Of Myself
37. Calvin Harris – Slide (Feat. Frank Ocean/Migos)
38. Billie Eilish – Bellyache
39. Skegss – Got On My Skateboard
40. Holy Holy – True Lovers
41. Gang Of Youths – Blood (Like A Version)
42. CamelPhat & Elderbrook – Cola
43. Tash Sultana – Murder To The Mind
44. Allday – In Motion (Feat. Japanese Wallpaper)
45. Alex Lahey – Every Day's The Weekend
46. Mallrat – Better
47. HAIM – Want You Back
48. Ocean Alley – The Comedown
49. The Smith Street Band – Passiona
50. The Jungle Giants – On Your Way Down
51. Big Shaq – Man's Not Hot
52. Macklemore – Glorious (Feat. Skylar Grey)
53. Bliss N Eso – Moments (Feat. Gavin James)
54. Hockey Dad – Homely Feeling
55. Dune Rats – 6 Pack
56. Odette – Watch Me Read You
57. The Jungle Giants – Bad Dream
58. Camp Cope – The Opener
59. The Jungle Giants – Used To Be In Love
60. Charli XCX – Boys
61. Thundamentals – 21 Grams (Feat. Hilltop Hoods)
62. Khalid – Saved
63. E^ST – Life Goes On
64. Jack River – Fool's Gold
65. Arcade Fire – Everything Now
66. N.E.R.D. & Rihanna – Lemon
67. DZ Deathrays – Shred For Summer
68. Kingswood – Golden
69. Yungblud – I Love You, Will You Marry Me
70. Nothing But Thieves – Amsterdam
71. Lorde – Perfect Places
72. alt-J – In Cold blood
73. King Gizzard & The Lizard Wizard – Nuclear Fusion
74. Lil Uzi Vert – XO TOUR Llif3
75. Dune Rats – Braindead
76. Baker Boy – Cloud 9 (Feat. Kian)
77. The Rubens – Million Man
78. Tash Sultana – Electric Feel (Like A Version)
79. San Cisco – Hey, Did I Do You Wrong?
80. The xx – Say Something
81. Lorde – Liability
82. Logic – 1-800-273-8255 (Feat. Alessia Cara/Khalid)
83. Amy Shark – Blood Brothers
84. Vallis Alps – Oceans
85. BOO SEEKA – Does This Last
86. Meg Mac – Maybe It's My First Time
87. Queens of the Stone Age – The Way You Used To Do
88. Paul Dempsey – Edge Of Town (Like A Version)
89. DMA's – Dawning
90. Flume – Hyperreal (feat. Kučka)
91. Stormzy – Big For Your Boots
92. Kendrick Lamar – LOVE. (Feat. Zacari)
93. The Presets – Do What You Want
94. Kim Churchill – Second Hand Car
95. Future – Mask Off
96. Cub Sport – Chasin'
97. Kendrick Lamar – LOYALTY. (feat. Rihanna)
98. Angus & Julia Stone – Snow
99. Flight Facilities – Arty Boy (Feat. Emma Louise)
100. Snakehips & MØ – Don't Leave
101. Frank Ocean Chanel
102. Stella Donnelly Boys Will Be Boys
103. Dean Lewis – Lose My Mind
104. Tame Impala – List Of People (To Try And Forget About)
105. Slumberjack – Fracture
106. Mansionair – Astronaut (Something About Your Love)
107. Rex Orange County – Loving Is Easy
108. Miguel – Sky Walker
109. DZ Deathrays – Total Meltdown
110. The Smith Street Band – Shine
111. Joyride – Aunty Tracey's Cookies
112. The Killers – Run For Cover
113. Halsey – Bad At Love
114. Ball Park Music – My Happiness (Like A Version)
115. Vallis Alps – East
116. Vince Staples – Big Fish
117. Kasabian – You're In Love With A Psycho
118. Vera Blue – Lady Powers
119. Seth Sentry – Play It Safe
120. Joey Bada$$ – TEMPTATION
121. Angus & Julia Stone – Cellar Door
122. Banks – Underdog
123. yaeji – raingurl
124. Flight Facilities – Stranded (Feat. Reggie Watts, Broods & Saro)
125. Royal Blood – Lights Out
126. Gang Of Youths – The Heart Is A Muscle
127. Middle Kids – Never Start
128. The xx – On Hold (Jamie xx Remix)
129. Alex The Astronaut – Rockstar City
130. Milky Chance – Blossom
131. HAIM – That Don't Impress Me Much (Like A Version)
132. Billie Eilish – watch
133. Flume – My Boo (Like A Version)
134. SZA – Love Galore (Feat. Travis Scott)
135. Trophy Eyes – Hurt
136. Winston Surfshirt – Same Same
137. Ruby Fields – I Want
138. Meg Mac – Let It Happen (Like A Version)
139. Architects – Doomsday
140. Cosmo's Midnight – History
141. Wafia – Bodies
142. Polaris – The Remedy
143. Meg Mac – Grace Gold
144. George Maple – Hero
145. What So Not & LPX – em>Better
146. Mac DeMarco – On the Level
147. Superorganism – Something For Your M.I.N.D.
148. Lana Del Rey – Love
149. Wolf Alice – Beautifully Unconventional
150. Tired Lion – Cinderella Dracula
151. Childish Gambino – California
152. Ruby Fields – P Plates
153. DOPE LEMON – Home Soon
154. The Preatures – Yananda
155. Halsey – Now Or Never
156. Didirri – Jude
157. Motez – The Future (Feat. Antony & Cleopatra)
158. Vera Blue – Private
159. The xx – I Dare You
160. Foster The People – Sit Next To Me
161. alt-J – Deadcrush
162. Arcade Fire – Creature Comfort
163. alt-J – 3WW
164. MØ – Night With You
165. Bishop Briggs – Dream
166. ODESZA – Line Of Sight (Feat. WYNNE & Mansionair)
167. Wolf Alice – Don't Delete The Kisses
168. 6LACK – That Far
169. RL Grime – Stay For It (Feat. Miguel)
170. Boo Seeka – Turn Up Your Light
171. Lorde – Sober
172. Amy Shark – Drive You Mad
173. Cloud Control – Rainbow City
174. Ali Barter – Cigarette
175. Gang Of Youths – Say Yes To Life
176. Gang Of Youths – Fear And Trembling
177. Royal Blood – I Only Lie When I Love You
178. Arno Faraji – Destiny's
179. Tired Lion – Fresh
180. Kendrick Lamar – ELEMENT.
181. Tiny Little Houses – Garbage Bin
182. K. Flay – High Enough
183. Tyler, The Creator – 911 / Mr. Lonely
184. Bliss N Eso – Friend Like You (Feat. Lee Fields)
185. Tired Lion – Dumb Days
186. Crooked Colours – Flow
187. Lorde – The Louvre
188. Alison Wonderland – Happy Place
189. Travis Scott – Butterfly Effect
190. Maggie Rogers – On + Off
191. Tonight Alive – Temple
192. Run The Jewels – Legend Has It
193. Crooked Colours – I Hope You Get It (Feat. Ivan Ooze)
194. Lorde – Supercut
195. Dean Lewis – Need You Now
196. Kita Alexander – Hotel
197. London Grammar – Rooting For You
198. Cloud Control – Treetops
199. Carmouflage Rose – Late Nights
200. L D R U – To Be Free